One of the oldest sayings that a lot of us can remember is that 'dog is a man's best friend'. Right? It used to be that the family dog was there for the family, to protect and to play with, and, well, they still are. But there are times when one has to recognize that dogs can bond with pretty much anyone so long as they're cared for and feel safe and secure, and of course loved. Women have been big fans of dogs for a lot longer than people think, but over the past several decades it does feel as though it's become more of a trend for women to make it known that they love their dogs, especially those little purse-sized rats, sorry dogs, that Paris Hilton and other socialites made so damned popular. I tell you though, there is something extremely attractive about a woman that loves having a big dog around, and I'll explain that just in case you were getting a strange feeling.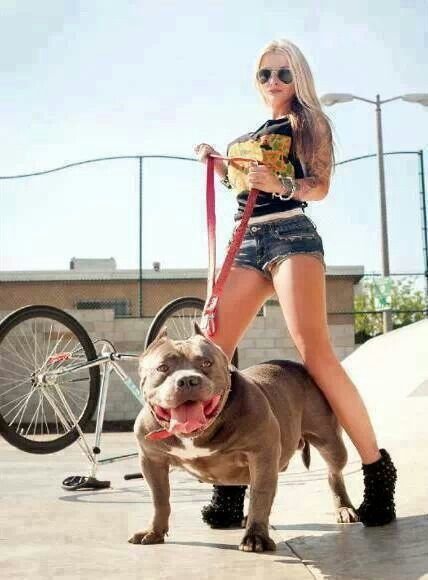 Dogs are protectors
A dog that's well-trained and not abused or taught to be overly aggressive is still a great protector for anyone. And no, I'm not about to say that women are weak and need a big hound on a leash that will fight and die for them if someone tries anything, but there are those women that love big dogs and feel a little more comfortable when they're around. But women and big dogs do go together well for a few reasons, such as:
The protection angle is a big one if you hadn't already guessed since even if a woman is a professional fighter, there's a good chance that a big dog is going to make her feel that much more secure, if that's what she feels that she needs. There's no hesitancy in a dog when it comes to protecting their owner, if they're set on keeping someone from harming their human then a lot of dogs aren't going to be stopped. True, some big dogs are big chickens with good hearts, but training a big dog to be protective, huh boy, that woman's got the perfect security.
They're good for snuggling. Let's face it, some women love to snuggle, and if they don't have an SO by their side, a big dog is just as good, and even better in some cases since all the dog wants is love and affection, without the emotional and sometimes whiny bs that other humans can come with. A dog might be able to carry emotional baggage, but when they're a big snuggle-buddy and a protector all in one it's kind of a perfect deal.
Some dogs will look at you as their pack, their group, whatever it might be called. Some dogs do have a pack mentality and once you introduce them into your life and become their protector and vice versa and show that they're part of your life just as much as you're a part of theirs, then you've formed a pack. And if Game of Thrones taught us anything, it's that the lone wolf dies alone, but the pack survives. Or something like that.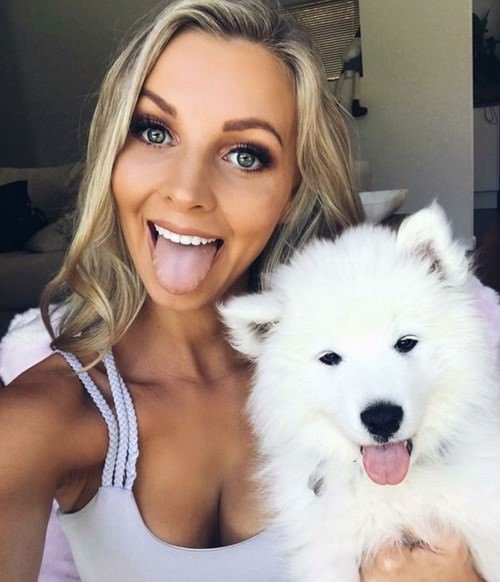 Dogs tends to become smaller, hairy people
Guys, don't worry, women still love us and want to spend time with us, but it's a little difficult to compete with our furry counterparts since they are pretty cute and they don't talk back that often so it's likely that women are bound to find better company with a dog sometimes than with a man. It's a fact of life that a lot of women simply find dogs cute and endearing and will go absolutely nuts when they see one that they happen to think is adorable. It's not that you're lacking anything, other than a hairy face and a wagging tongue, and…wow, maybe guys really just hairless dogs… Anyway, the fact is that women tend to love dogs for a lot of reasons, but one of them is that dogs will love unconditionally. You're home late from work? They might chuff at you, but they'll forgive you. You forget to feed them before going to work? Another chuff, but hey, you're still cool. Did you get after them for piddling on the carpet? They'll act hurt, but still get over it pretty quickly when you've calmed down. Dogs are like people, but better in a lot of ways. Here are just a couple to speak of:
They don't generally judge you. The only time they do, and I mean the ONLY time, is when you do something monumentally stupid, and they happen to see it, or be a part of it. But other than that they might just grin at you like you're the biggest, dumbest, hairless dork in the world, but they still love you.
They're always happy to see you. Unless a dog isn't feeling well, is tired, or has another reason to not jump up and greet their human when they get home, then they'll be happy to see you every single day. And better than that, they'll act as though you've been gone for days and days and they miss you so badly that they're just gonna wet the floor if you don't get them outside soon enough. Okay, only some dogs do that last part, but the point is that dogs are usually quite happy to see their humans when they come home, and it's that simple joy that makes them so endearing. I could count on one hand how many cats I've seen that were enthusiastic about their owners being home. Where a dog might be thinking, "Yay! She's home!", a cat might look at you and be thinking "Oh, it's you again. Where's my food human?"
Dogs are great traveling partners no matter where you go. It could be to the local park, the beach, the mountains, the woods, it does not matter. Dogs are just happy to go anywhere with their humans since it lets them get out and see and smell everything and have a good time. Let's face it guys, there are just times when we don't want to go anywhere and would rather kick back with a cold brew and watch some TV. Dogs usually don't balk at going for a simple car ride, much less a trip that lasts more than an hour.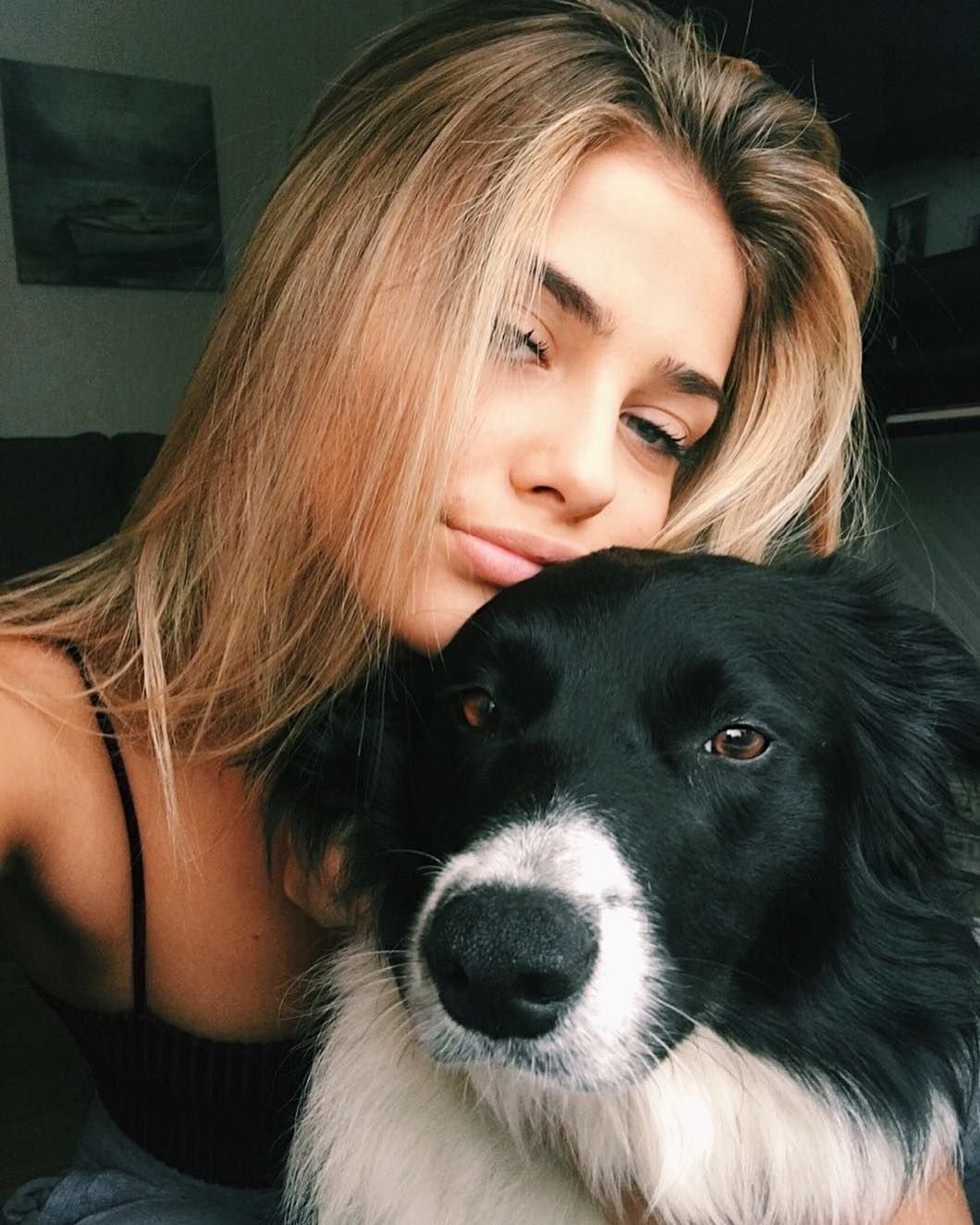 Women, dogs, and men
Let's face it guys, there are always going to be reasons why women will want us around, but if we try to compete with dogs we're bound to lose since we come with way too much baggage sometimes. And if we're totally obedient and do whatever a woman says, there's a good chance she won't want you because it's kind of creepy for a guy to be like that. Dogs and women go together for a number of reasons and a lot of them have to do with a feeling of security, be it physical, emotional, or simply psychological stability, because on top of everything, dogs are great mood elevators as well. Don't feel too bad guys, we can do plenty that a dog can't, but being constantly upbeat and lovable isn't always in a man's repertoire. Shh, don't argue, just accept it.
WTR? (Why's That Radass?)
Dogs are great to have around because they can be your best friend. But they're also a great judge of character, think about it.