Idiot, or Genius? You decide…
According to Buzzfeed- A Mexican man who entered the United States illegally almost 20 years ago is set to be deported, amid an uptick in detentions by immigration agents emboldened by President Donald Trump — whom the man's own wife voted for.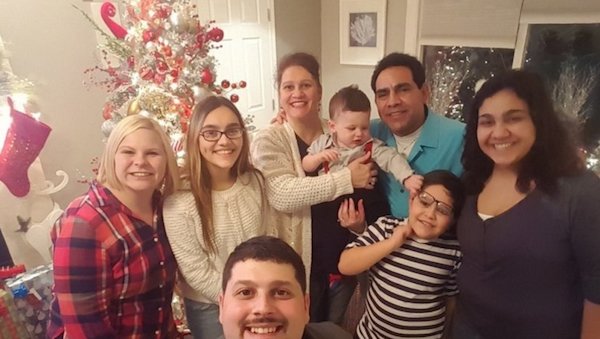 Roberto Beristain, 43, has been in the custody of US Immigration and Customs Enforcement (ICE) officers since he was detained on Feb. 6 in Indianapolis, department spokeswoman Leticia Zamarripa told BuzzFeed News.
The Mexican national, who owns a steak restaurant in the Indiana town of Granger, arrived in the country in 1998 before being detained two years later and ordered to leave.
It was during his annual check-in with agents in Indianapolis in February that he was suddenly arrested, becoming one of hundreds of undocumented immigrants detained since President Trump took office.
"They came outside, knocked on the window," Helen Beristain told Indiana Public Media earlier this month. "They said, 'Are you Roberto's wife?' And, I said 'Yes.' And, they said, 'Well, your husband is being detained because of a deportation [order] 16 and a half years ago.' And, I said, 'That's a joke.' And, they said, 'No, it's true.'"
Helen Beristain told Indiana Public Media she voted for President Trump believing that only "killers" and cartel members would be deported.
"We don't want to have cartels here, you don't want to have drugs in your high schools, you don't want killers next to you," she said. "You want to feel safe when you leave your house. I truly believe that. And, this is why I voted for Mr. Trump."
"They're distraught," he said of the family, adding that they did not wish to speak to media on Thursday. "They have lost a husband, a father, a main breadwinner."
Helen Beristain indicated to Indiana Public Media that she felt misled by the president's plans.
"[Trump] did say the good people would not be deported, the good people would be checked," Helen Beristain said.
This is a pretty savage move. While some people feel obligated to shit on this women for her perceived stupidity, I have other thoughts on the whole situation. I think she knew what she was doing, she wanted her husband deported so she could get back to the single life. She most likely slipped the feds his info and just sat back and waited for the knock on the door. F*ck divorce when you can get the president to do your dirt work. Forget the shame of the divorce process, lawyers, custody, etc. Now she's sitting back slanging steaks at her husband's restaurant, swiping right on Tinder, living the good life. Well played evil women, well played.