We may need to vaccinate our pets to prevent them from spreading the virus
The coronavirus started from animals, and just like other viruses, it jumps from animals to humans. Covid–19 has been reported in bats (duh), dogs, cats, mink, and other domestic animals. Experts from the University of East Anglia have researched and written about how the virus is likely to mutate in animals, and how this can then transmit the mutation onto humans and put them at risk.
Denmark has killed millions of minks because of the dangerous mutation variant found in them. The likelihood of mutations grows as the virus infects more people and animals, and the risk of developing a more fatal mutation is getting higher as the virus spreads uncontrollably. The Denmark mutation was a violent deadly one, but usually, animals who get it don't get terribly sick of it, and they usually don't even notice it.
Now that we have the vaccine and people all over the world are looking forward to feeling safe, we may need to vaccinate our pets in order to prevent them from contracting the virus and passing it to us with a mutation. The worst thing is if we are all vaccinated, and then contract a mutation that is unaffected by the vaccine. Some researchers say that COVID-19 will become an endemic virus that will always be here, like common influenza, which is dormant in animals for several months until it comes back each year, with a slight mutation – this is why we need a different vaccine each year.
The US department of agriculture (USDA) issued a statement about COVID-19 pet vaccines: "data does not indicate such a vaccine would have value, companies are still free to do research and development of these vaccines, but without a license, they can't sell or distribute them" – USDS spokesman, Joelle Hayden. (Link: https://www.aphis.usda.gov/aphis/newsroom/stakeholder-info/sa_by_date/sa-2020/sa-06/sars-cov-2-dog) Some animals will never get vaccinated, like birds, who migrate and can spread mutations all over the world. I don't expect the coronavirus to be completely eradicated, but it could become an insignificant disease that we'll just have to live with.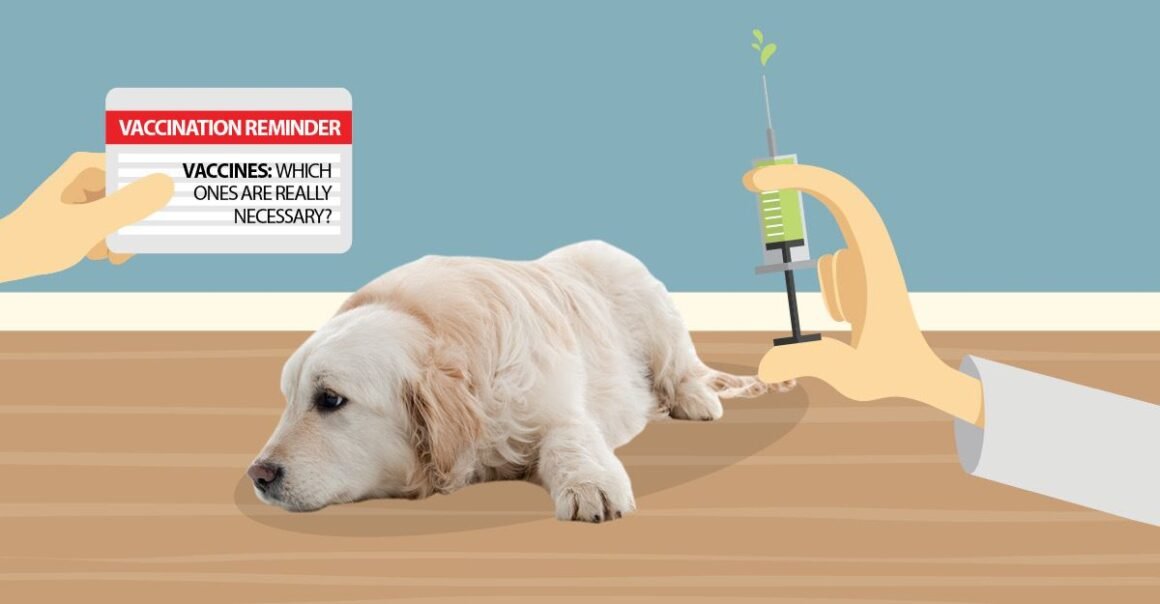 Recommendations for pet owners
First things first, your pets are safe.
No pet has died from contracting COVID-19, they usually have very mild symptoms or none at all. For now, there's no vaccine to administer, but if and when it will be out, it may be wise for those with a weakened immune system or with an increased risk to vaccinate their pets, that way they'll be safer. For now, the best we can do is to stay at home and to practice social distance with our pets as well.
WTR?
To be honest and fair, it's not rad at all to have to worry about your pet like this since your pet is part of the family and to think of having to vaccinate them is bound to be just as difficult for some people as it would be a human. But in the interest of both public health and the health of your animal companion, it is radass to admit that they're worth looking out for.