You ever wonder if your dad is a bro? Here are 25 ways you can definitely tell if your pops is indeed a bro.
1. Can your dad hit a beer bong with the best of them?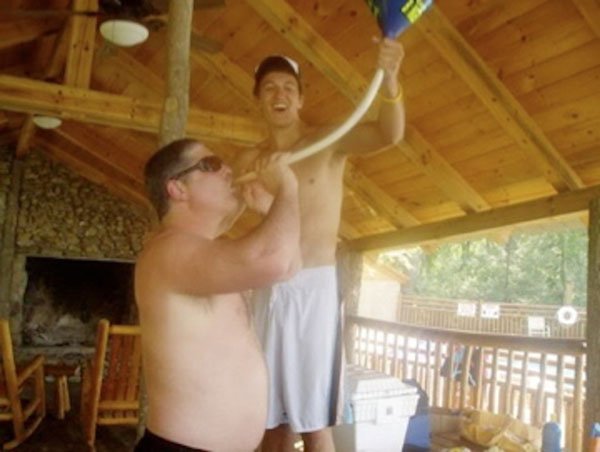 If your dad can take a beer bong then you know he's had practice, LOTS of practice.
2. Did your dad ever brag on how he was a varsity stud in high school?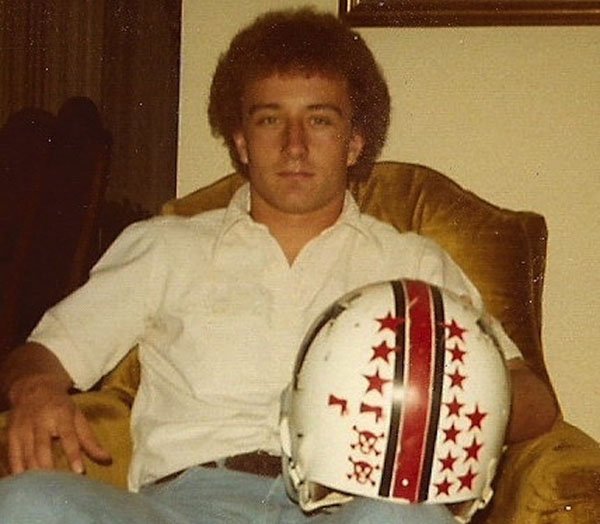 As long as he's not bragging on his high school career like Al Bundy then you have the right to be impressed.
3. Does your dad wear sleeveless shirts?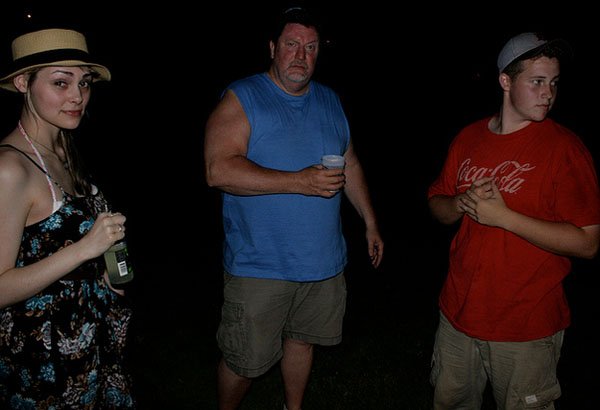 If he's got the arms then it's fair to say that he should bare them.
4. Can your dad kick your ass in beer pong?
Now, he might be good because he's naturally skilled in such things…but it's probably because he's been to enough parties and perfected the skill.
5. And your friends asses too?
Hey, there's nothing wrong with losing to a person with skills.
6. As well as all of his friends asses?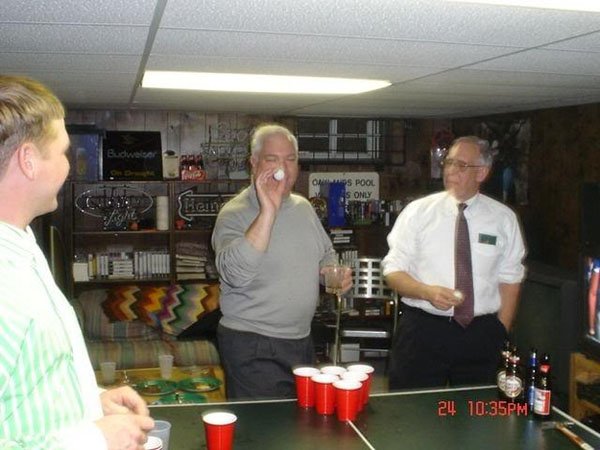 Ah hell, his friends are probably used to it.
7. And talk smack about it?
Okay, depending on how long this rant lasts, it might be harder than losing to him.
8. Do any of your father-son photos look like this?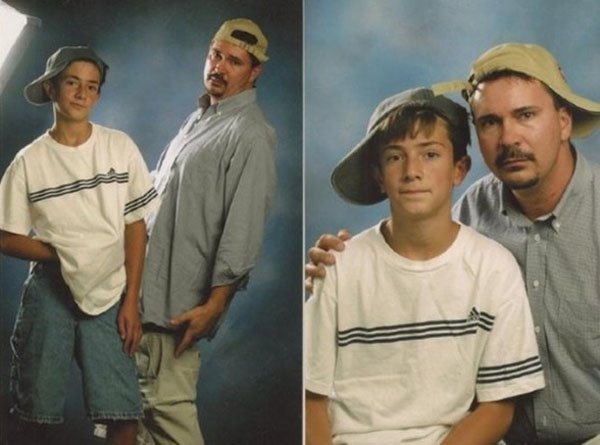 If you've got a sense of humor then this works just fine.
9. Do you have photos like this is your family photo album?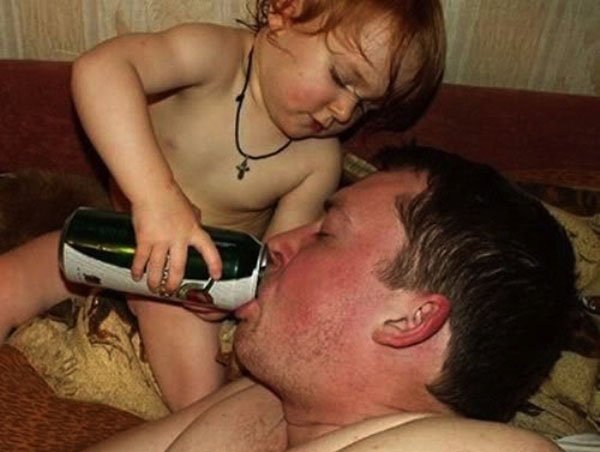 How many people would be offended by this today? Here's a better question: Who cares?
10. Does your dad do this when he goes to Hooters?
Now that's an OG and how he rolls.
11. Does your dad know how to chug a beer?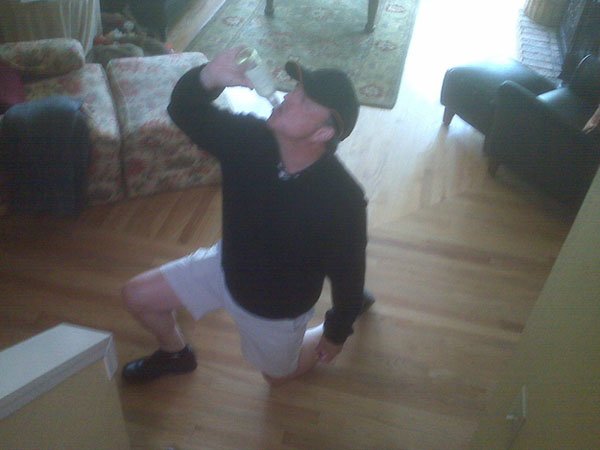 Of course, this is one of the most basic skills of being a bro, hands down.
12. Does your dad own one of these shirts?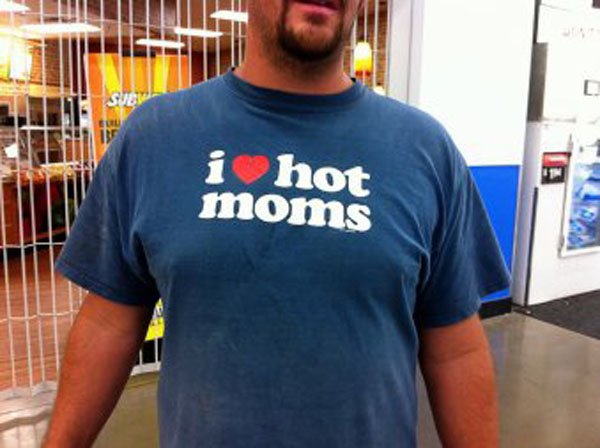 Let's be honest, not all bro's are winners.
13. Does your dad prefer hanging out with you and your friends?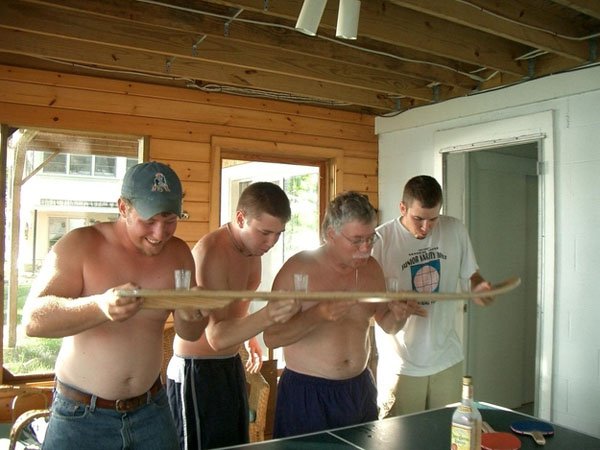 This is when we get to see the bro's that never stepped up from the junior level.
14. Does your dad tell penis jokes?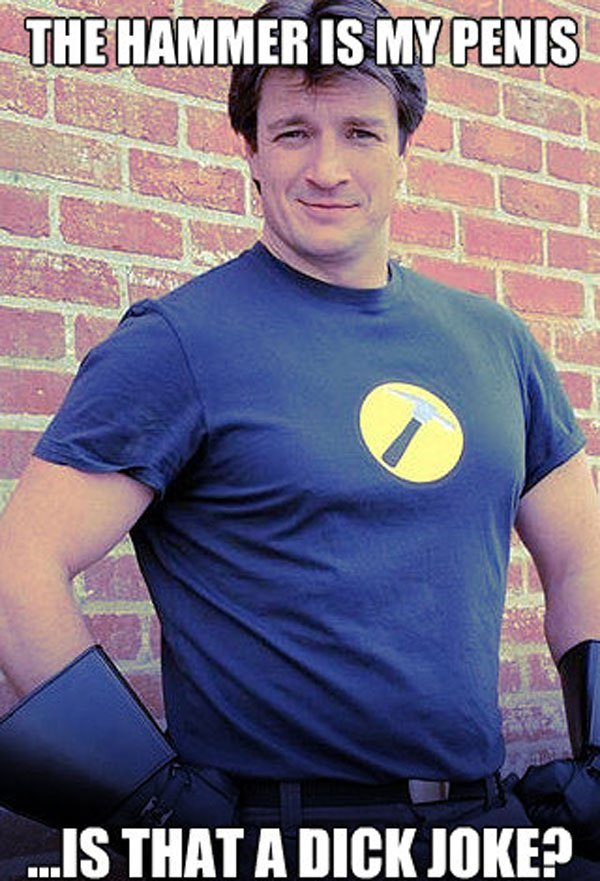 Yeah, bro's that tell these jokes haven't quite grown up yet. They're not the worst though.
15. Does your dad think Snooki is cool?
Hey, to each their own when it comes to who you like. But really, Snooki?
16. Is this how he taught you to ride a bike?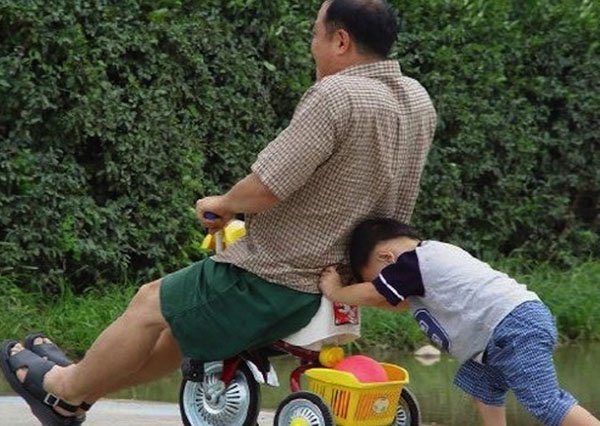 As a joke that's great, as a teaching tool, bro, you're failing.
17. Has he ever taken you out in public looking like this?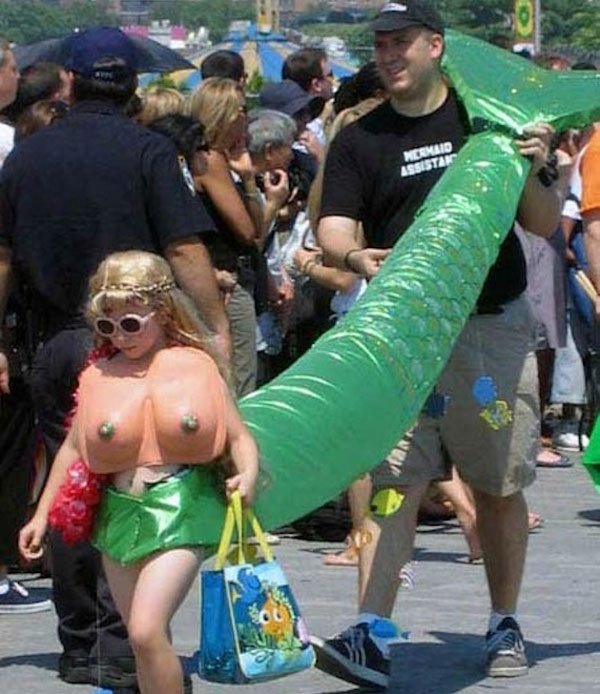 If he has then he's a less than responsible bro, it's time to man up and be a dad bro, not just a BRO bro.
18. Did your dad ever flex like this?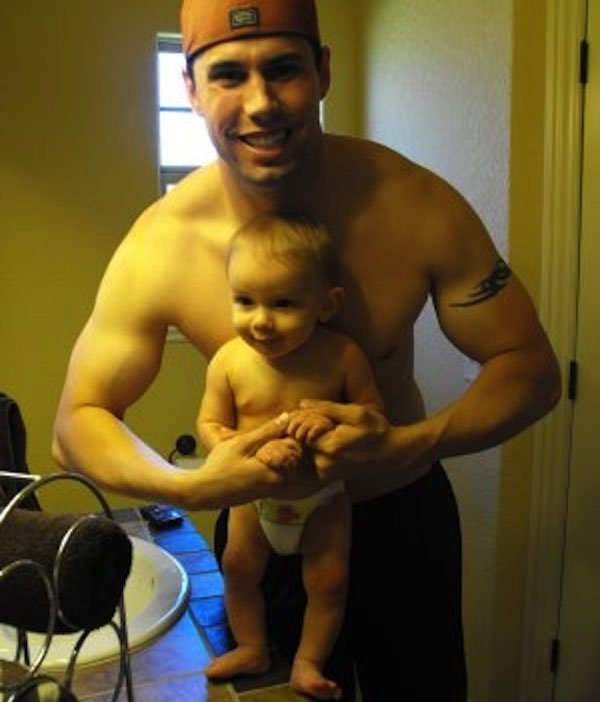 This is a dad bro, and he's definitely doing it right.
19. Or like this?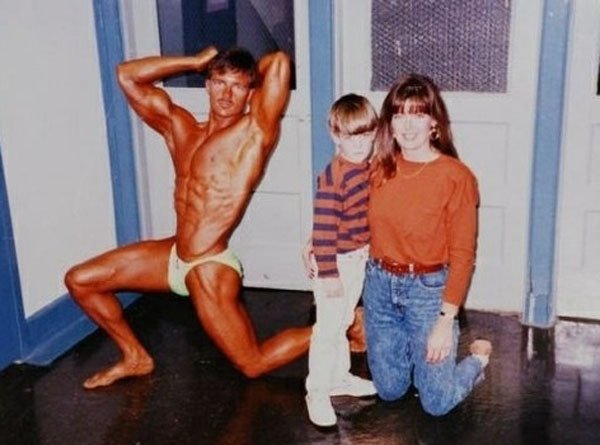 If you're posing with your family, be a dad bro, don't be like this burnt sienna bro.
20. Is this how your dad shows affection?

Bro's can be positive, but they can be d-bags too.
21. Does your dad partake in drinking games at your parties?
If your dad can swing it, sure, why not?
22. And do keg stands like a pro?
That's actually kind of impressive.
23. Then boast about it like this?
I'm kind of conflicted about this honestly.
24. Can your pops shotgun a beer like a boss?
Another basic skill, right bro's?
25. And do it better than you can?
Seriously, if your dad can shotgun a beer quicker than you can when in college then you need practice bro.
If you answered 'yes' to any of these there is a pretty chance your dad is a bro.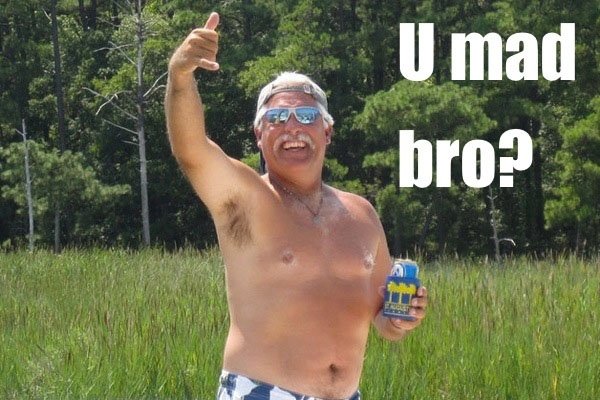 And remember, Bros only get better with age! Enjoy your dad cause he won't be around forever!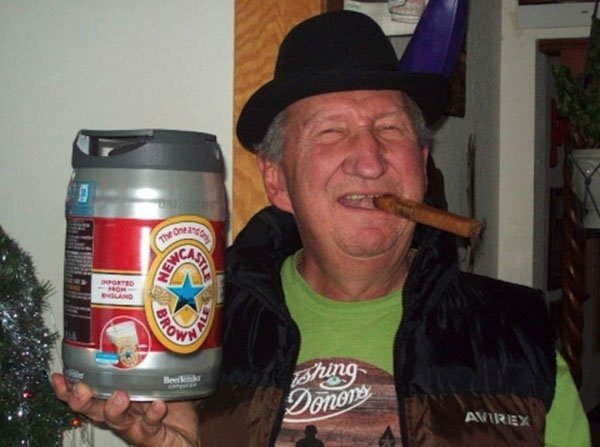 WTR? (Why's That Radass?)
There are good bros and bad bros, and they share a lot of similar traits. But if you want to be a good bro then learn when to grow up and be a dad, while still being a bro. Otherwise, you'll always be a junior bro since the dad bro is the ultimate form…believe that.