Welcome to the underboob, enjoy the view.
Ah, the underboob, is there any more sight so glorious and so deliciously naughty by its very nature? Well, yeah, there probably is, but there's still something inherently pleasing about getting that half look at a pair of boobs that are round, pleasing, and that is being used as a tease to those that might want to see more. Ladies know exactly what they're doing when using the underboob to get people to look, and it's an effort that's highly appreciated to be fair. There are different ways to achieve the underboob look, but there are some that are far more effective for various reasons. We appreciate them all though, especially since the hint of a well-formed pair of boobs peeking out from beneath a shirt or bra or something else is enough to get the blood pumping.
Let's be honest here, a lot of guys, and even ladies, love the look of the underboob, the look that's present when a woman's shirt doesn't quite cover her luscious flesh melons. That's okay, it's a sight that a lot of people can't get enough of, especially since that tempting pair of globes can get a lot of people hot under the collar just by looking. And thinking of them when they glisten with boob sweat, when they jiggle slightly, and when the shirt is pulled up just enough…
Oh, my bad, I was getting a little too excited. Anyway, enjoy your journey to the view of the down under…boob that is.
The half-melon look is a good look. Right? Right.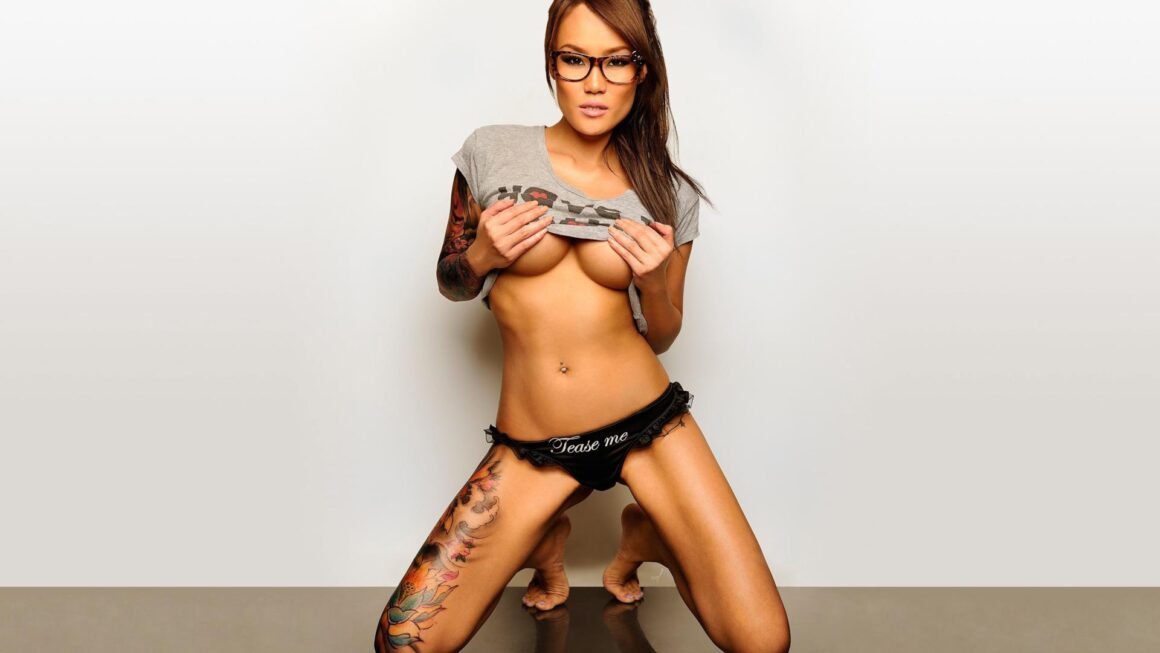 Hey, there's no need to cover anything up if it's just underboob, right? Even if it's more than that there's no need to cover up…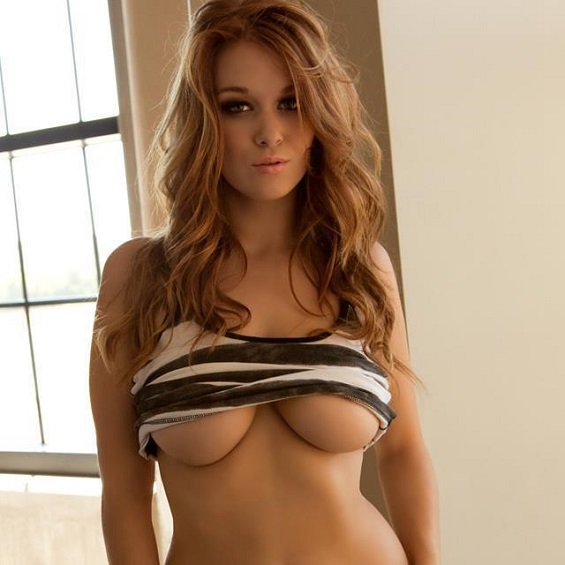 Admit it guys, a lot of us would get nothing done if our ladies walked around the house like this all day. And we wouldn't complain one damned bit, would we? Those that answer 'yes'…please excuse yourself from the room. If you can't appreciate the underboob then you might need to check your priorities.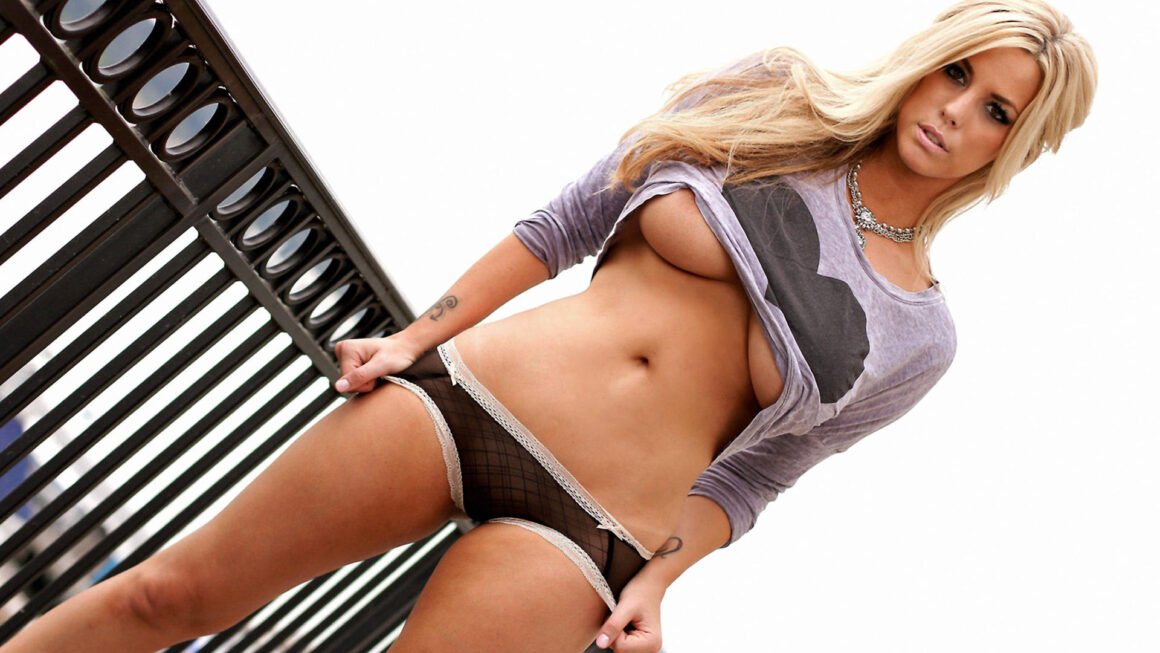 I get the feeling that some ladies might use the underboob to get their way when their significant other is being difficult. If that's the case, bravo ladies. We're not hard to figure out, are we guys? A woman shows some skin and we get excited, but if they show this then there's a good chance that we're going to do just about anything they want.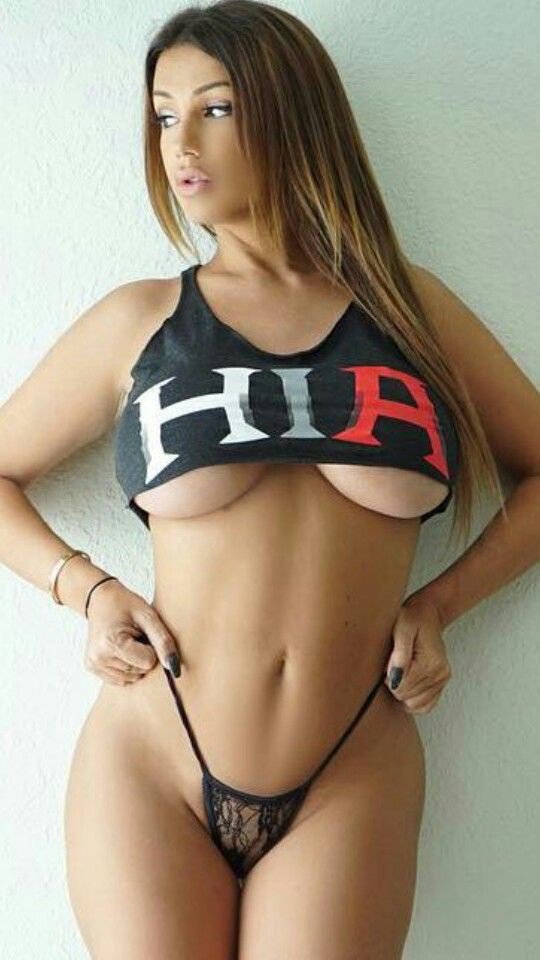 It's not such a controversial look, unless one is in a family spot, in public, or anywhere there might be kids. On second thought, maybe underboob should be a private thing. I can't even say that with a straight face. Still, there is something to be said about modesty in certain locations and situations, and as much as we love underboob, there's a need to be respectful to other folks. Granted, they don't have to look, but let's be honest, boobs are like magnets sometimes, your eyes are just drawn to them.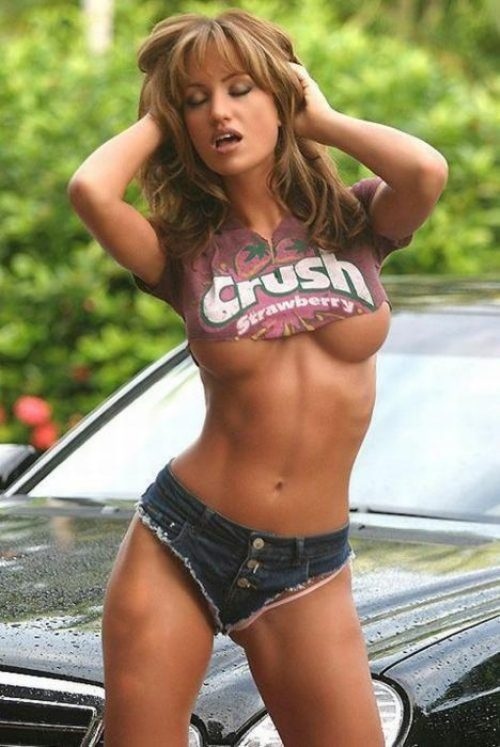 I think even Daisy Duke might blush if she'd been asked to show underboob like this. But trust me, I'm not complaining, and neither should you. This is what you would call car wash-approved attire, and brother, business would be a-boomin' very quickly.
There are times for underboob, and times when the girls should be tucked up. Yeah, I said it, sigh.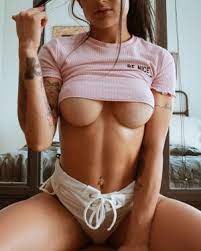 Remember what I said about boob sweat? This is one of the only times when sweat would be a welcome thing since the look is absolute fire. If you're staring, don't worry about it, just let the moment last. The underboob is a powerful image, it's not your fault for staring.
Best UnderBoob Pic:
I do kind of wonder if showing underboob is liberating or if it's kind of a drag sometimes. Those ladies with truly big breasts make it look as though it might be tough to keep the upper half of their girls covered at times. But really, there's no complaint from this direction.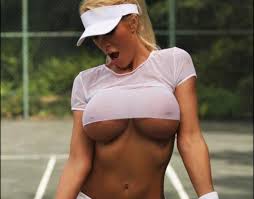 Tennis definitely feels like one of those sports that wouldn't be kind to ladies showing underboob, since there's way too much running and moving about. I mean, it'd be more entertaining to be certain, but only if this turned into a truly voyeuristic sport. Okay, I take it back, that might be kind of creepy. It would make the sport a little more interesting to see boobs bouncing back and forth. Then again, that might be kind of painful after a while.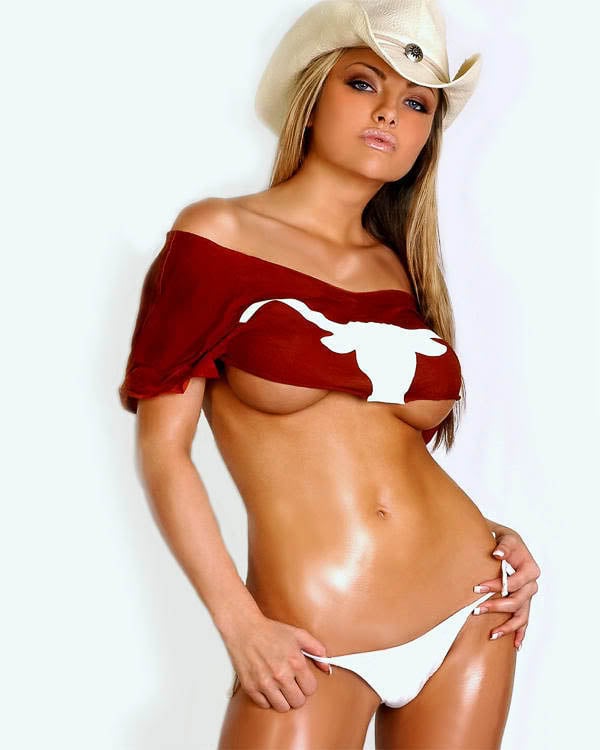 Sometimes too many clothes can hide the beauty of a woman and ruin the picture. Underboob isn't something that everyone agrees with, but all the same, it's something that manages to get the attention of a lot of people for obvious reasons. These golden globes are the type that you don't mind seeing come around more than once a year, right?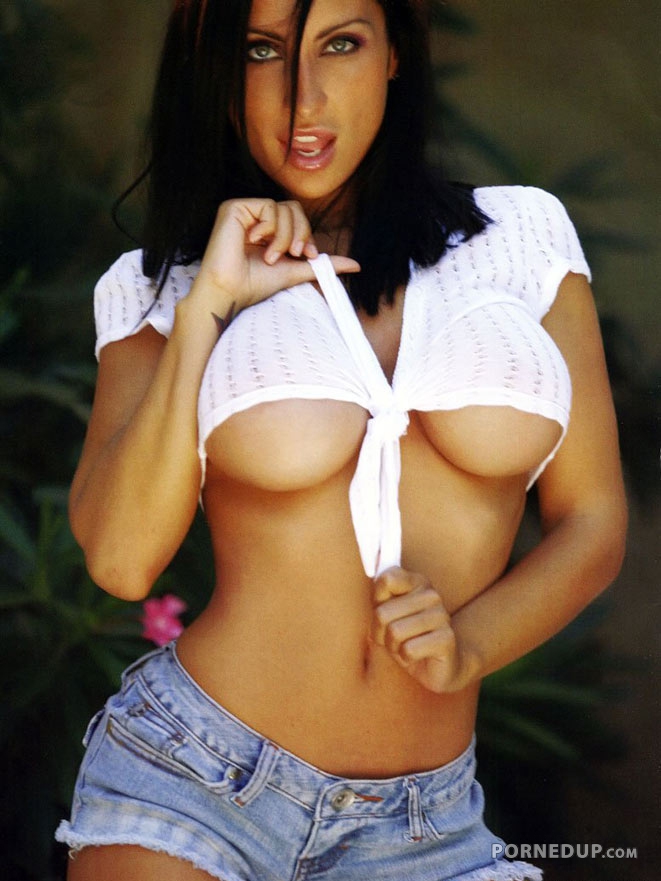 Did I mention that it's a really great way to be naughty and flirtatious? It feels as though I should have mentioned that already, but it's easy to get distracted, even by half a juicy melon. Women that know how to rock the underboob are those that know how to get what they want.
The ladies know what they're doing, believe that.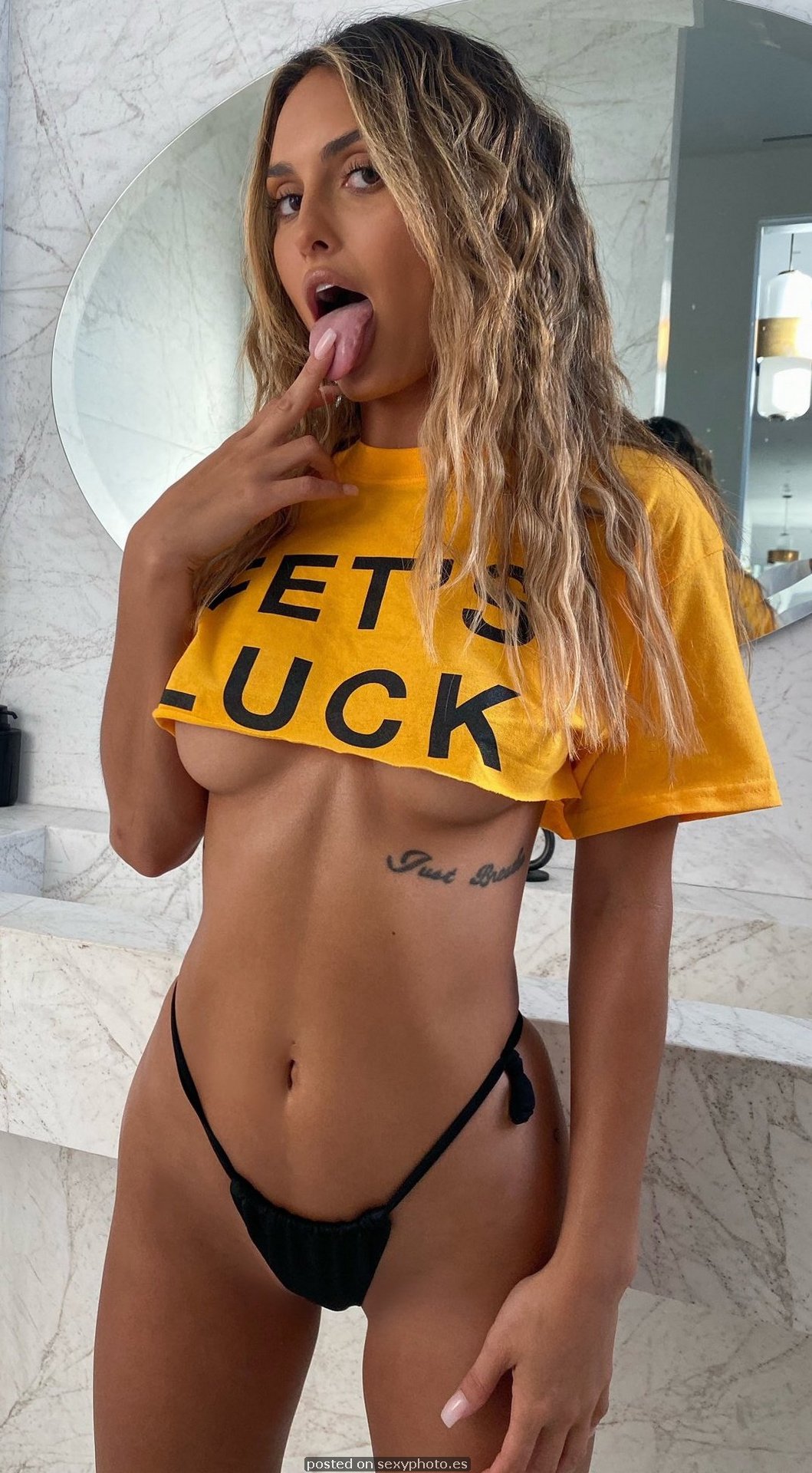 I won't even tell you to stop staring, you just do you. I know better though, you're wishing you could do…ah I won't say it. Just keep looking and have a good time with it. There are times in life when you just have to stare and hope that the other person doesn't mind, especially if that stare is one of appreciation and not just the desire to be a creep. Of course, there is a point when you might need to stop.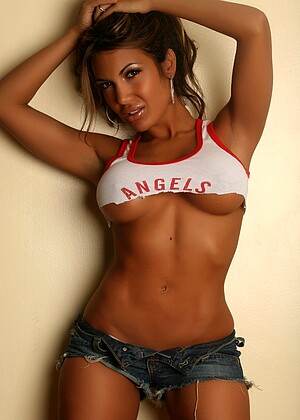 Are there such things as naughty angels? I kind of get the feeling that there are, and that there are plenty of people who are thankful for this. Some might say that it's a bit dirty to think of naughty angels, but I don't follow that kind of negativity, and neither should you. Angels can be naughty, and Playboy and Penthouse, as well as Victoria's Secret, have proved it time and again.
Red hair, pigtails, tight clothing, underboob…I'm sprung. I mean really, this is like one of those bonus packages that you see on a menu and can't help but think that you'd love to have even if you know you can't handle it. That's kind of when you say damn the torpedoes and try it anyway because you're a glutton for punishment. But hey, sometimes you've got to say screw it and go for what turns you on, even if it's going to be your downfall eventually.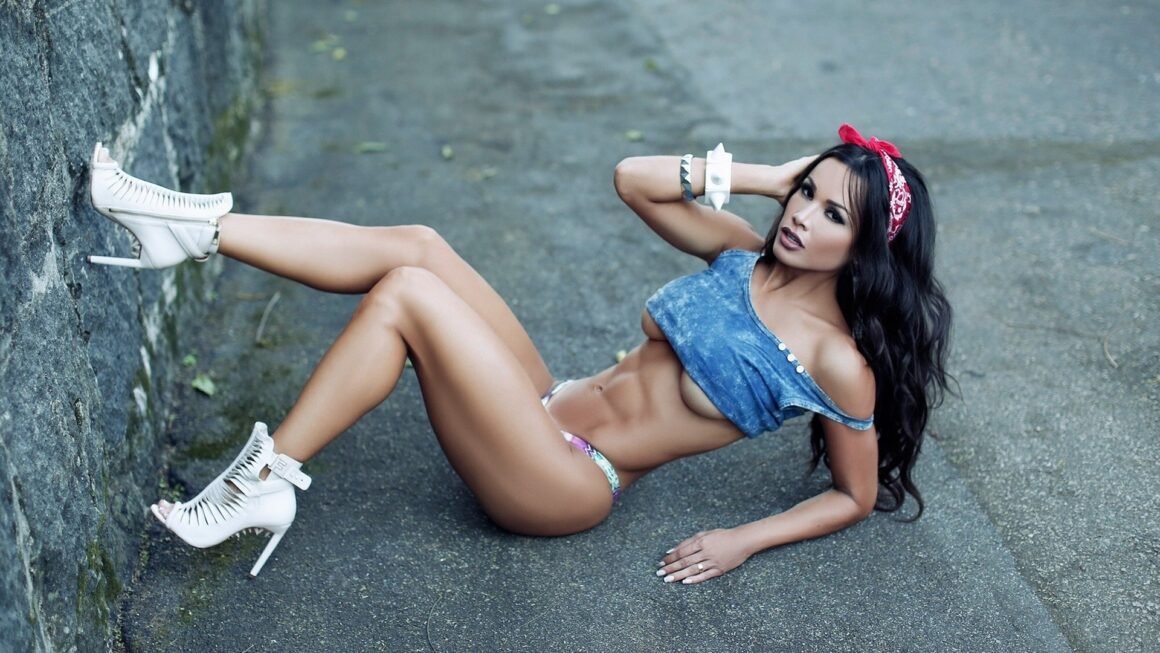 It kind of looks like Snow White leaped headfirst into the 21st century and left about 90% of her garments behind. You're here for it, aren't you? I know I'm here for it, especially since she ditched those other guys in her life.
WTR? (Why's That Radass?)
Sure, the underboob is kind of naughty and definitely attracts attention, but it's another part of a woman's look that is easy to appreciate since it's liberating in its own way. I know, a lot of people probably think I'm spouting a bunch of horny-boy nonsense, but the truth is that appreciating women for their bodies isn't a bad thing, to be honest, nor is it a creepy thing since I can say that I love the way women look, as should anyone. Underboob is just another way to appreciate a woman's body, so enjoy it, or don't.