We know, you'll be paying more attention to the babes.
It's easy to say that these ladies are in love with their Dubs, and it's easy to fall in love with every one of these ladies. Why? Well, just take a look and you'll find out.
It takes a moment to realize they're parked.
Someone's airing it out…no, I'm not talking about the car.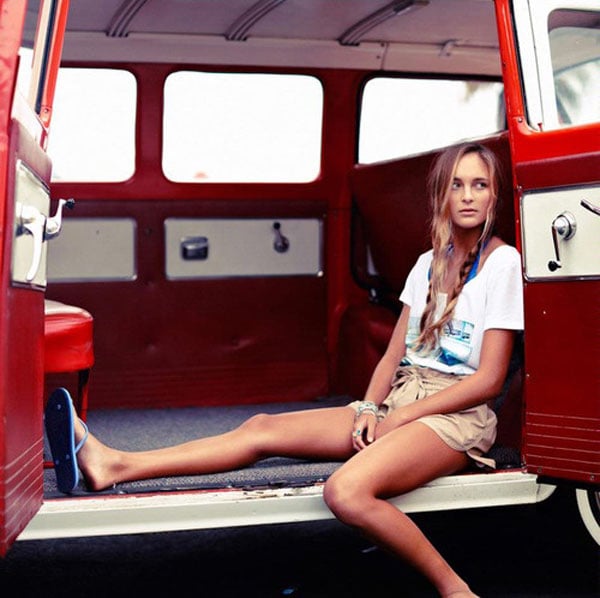 You shall not pass, or maybe she's just stretching.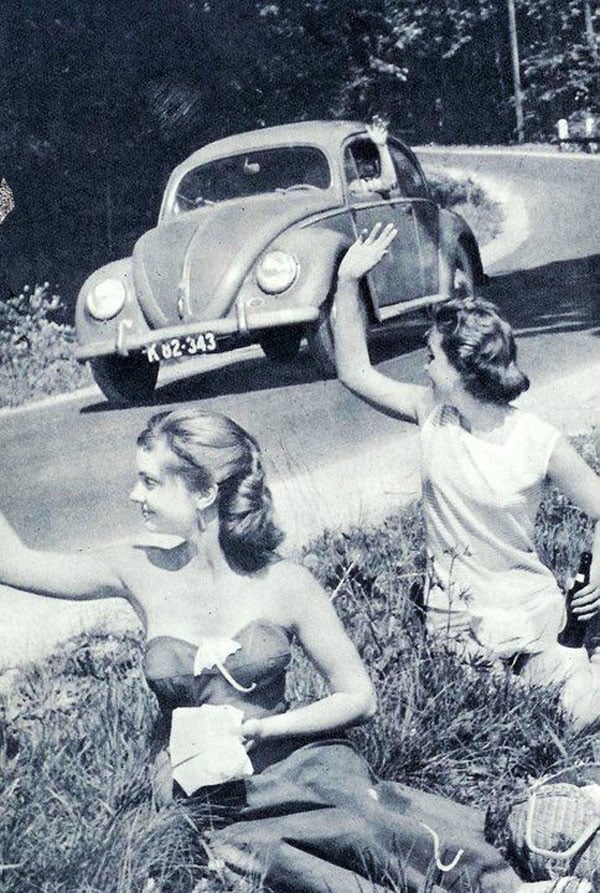 Dubs are nothing new, but they're a classic look if you know how to treat one.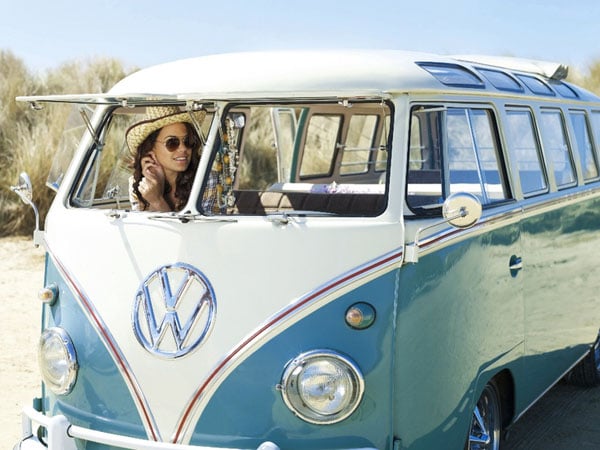 They look a little cramped if you're bigger than average size.
That's a fun image.
When you want to get that full body wash.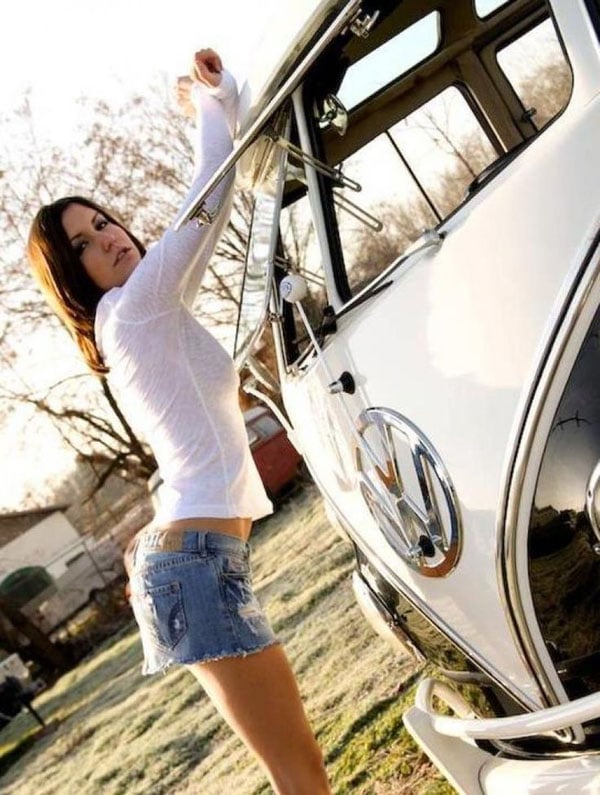 Look at that form, again, not the Dub.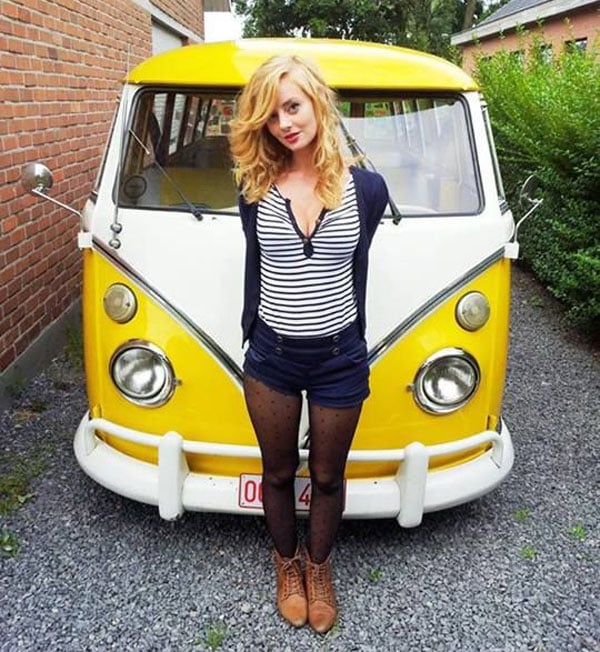 She makes a great hood ornament…insert dirty joke here.
Damn those things look small…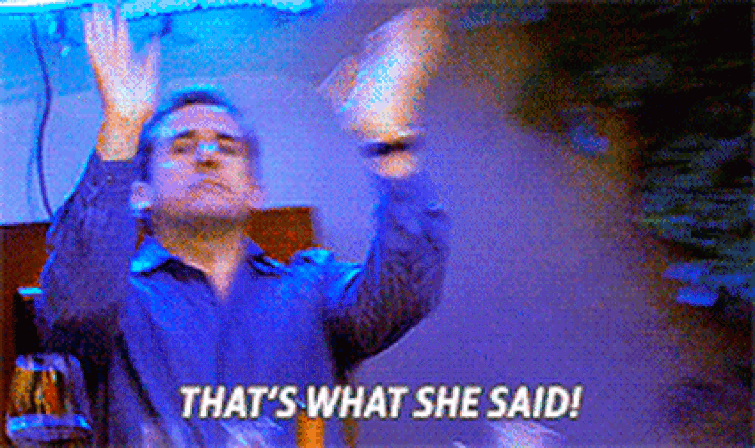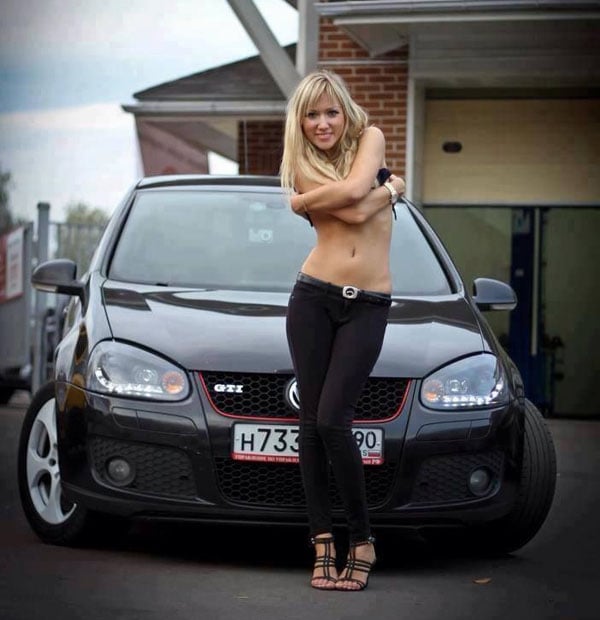 Curves for days…
Sorry, what did you say Herbie?
It's okay, you don't need to say anything.
When woman and Dub make the picture look good, it's magical.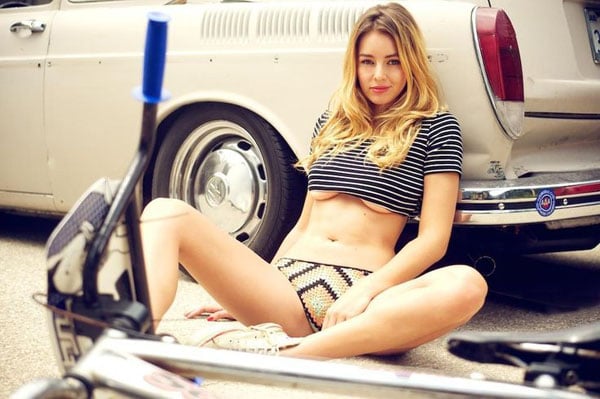 Underboob, yeah, that's all I saw too…what car?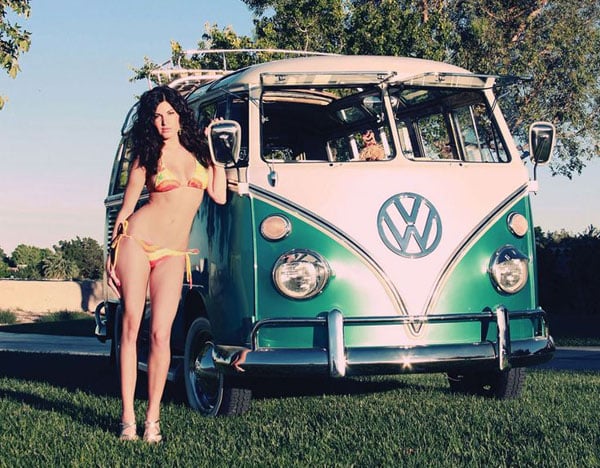 Now that's a constrast.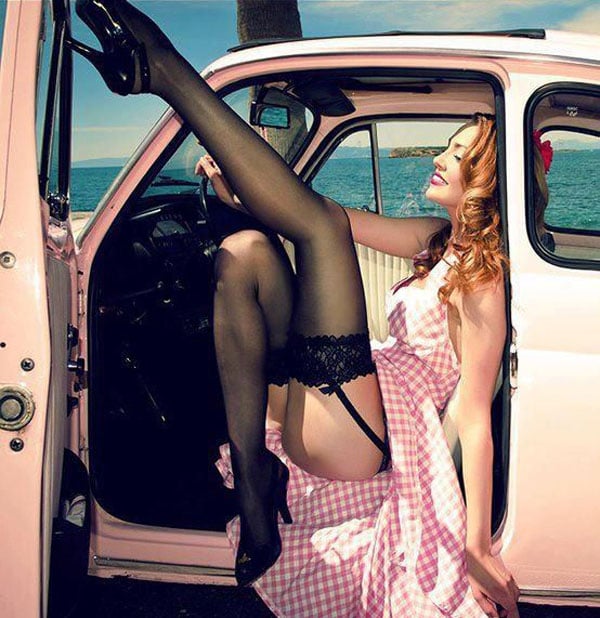 It's a pinup girl, and we couldn't be happier.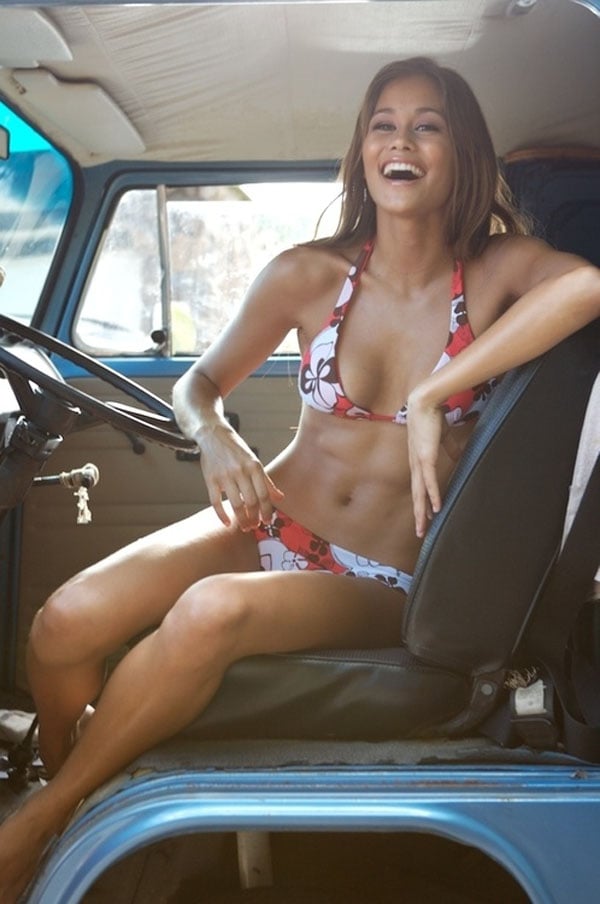 Dubs are definitely great for taking to the beach.
Ah, back in the day.
That's probably one of the greatest, plainest colors ever.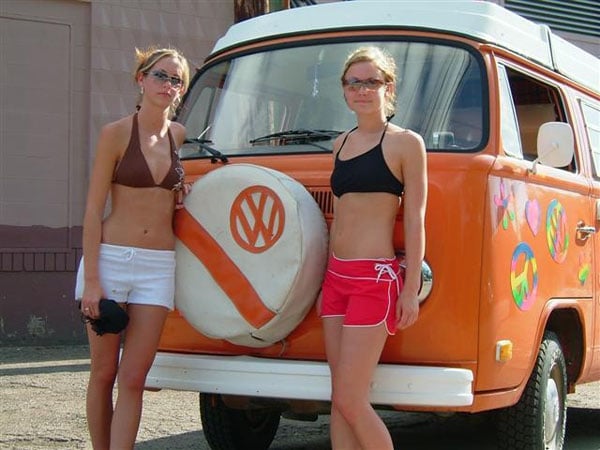 Double up in the Dub?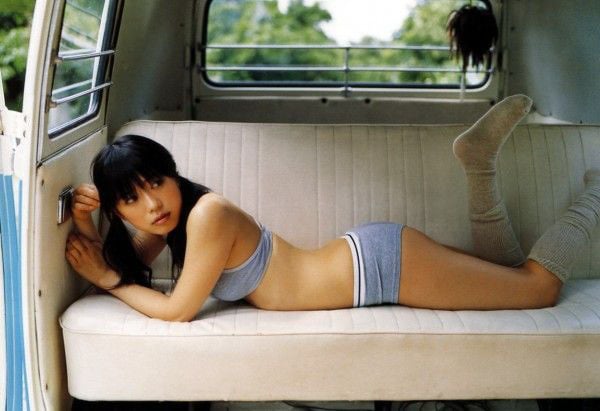 You've got to admit that these interiors look comfy.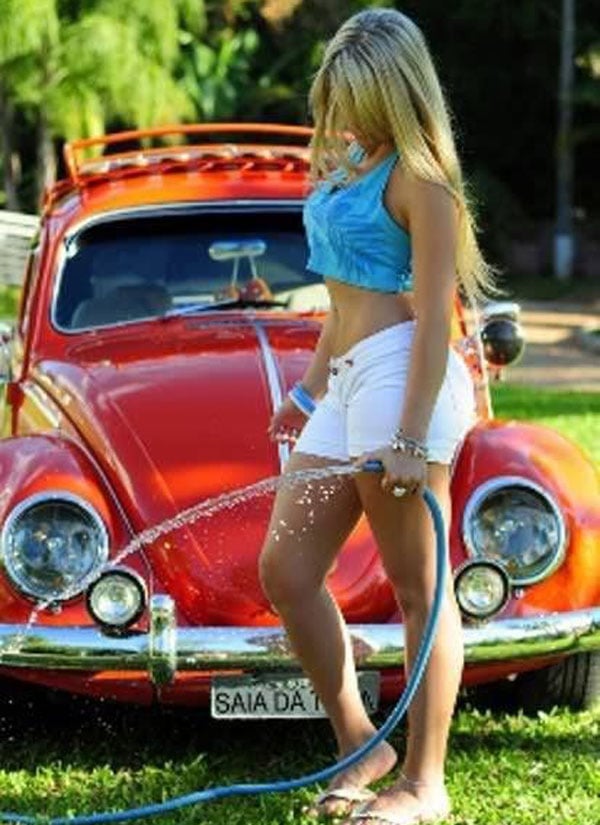 Wow, there's a hood one might want to lift.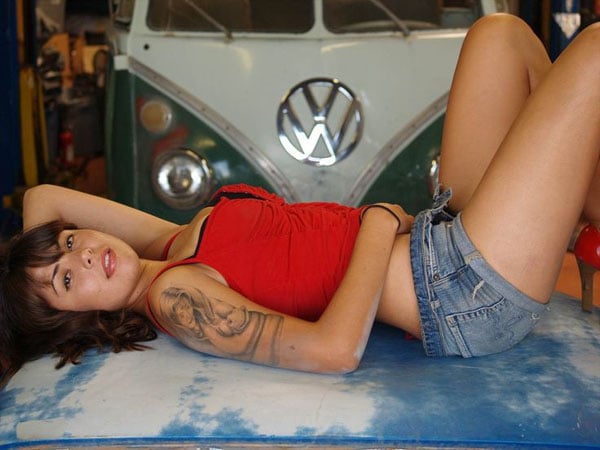 The van needs a bit of work, the woman is perfect.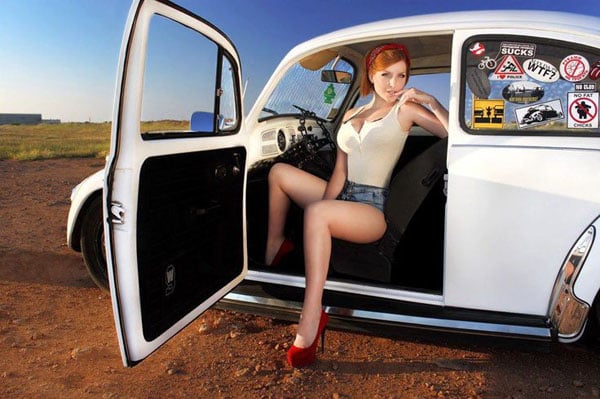 Oh, love that pinup look.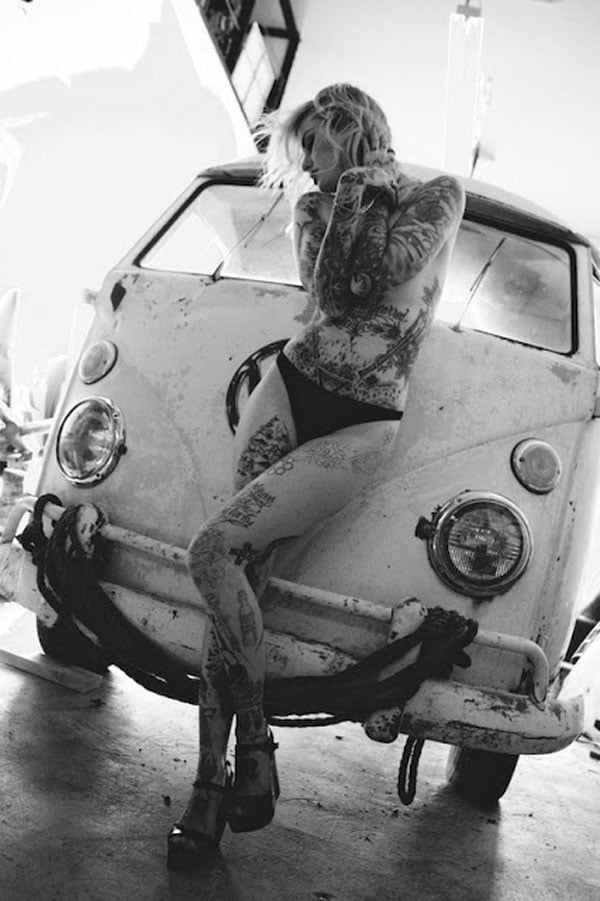 A work of art in front of a restoration project, it's a little redundant.
Maybe she needs help?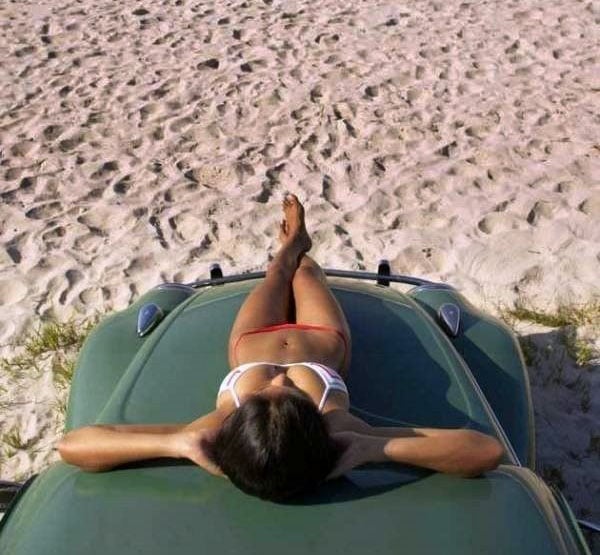 What a view.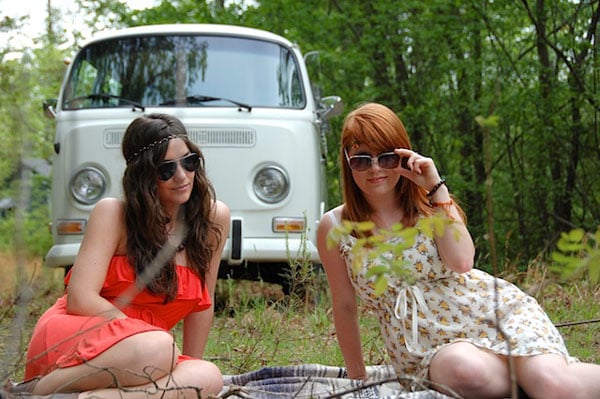 This is how a horror movie starts more often than not.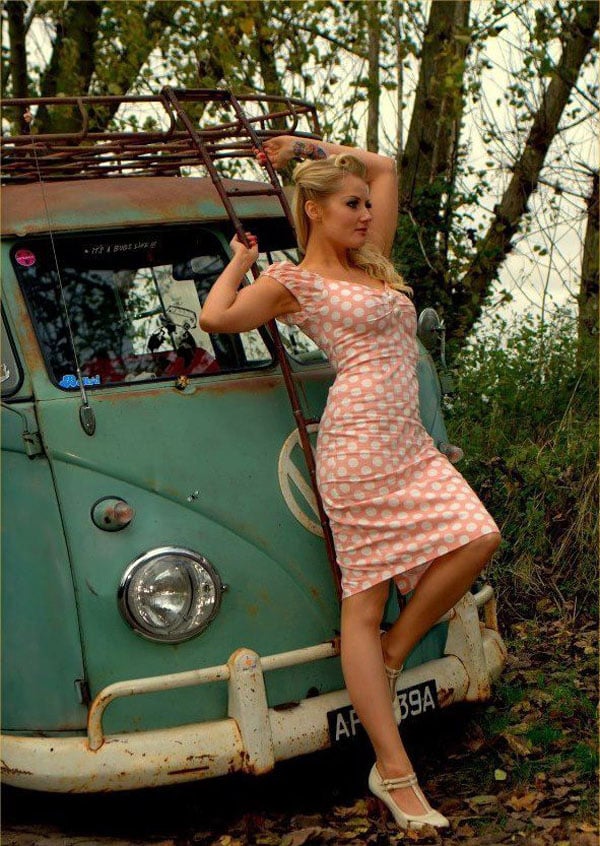 Out in the woods in a rusty van…who's seen this one?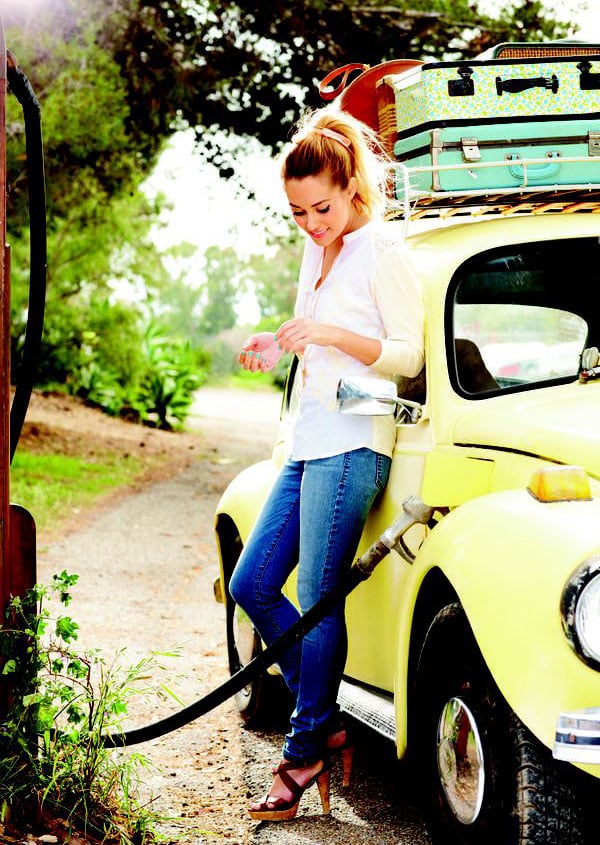 Dubs are definitely a matter of personal taste.
That's…colorful…
Again, just pure comfort.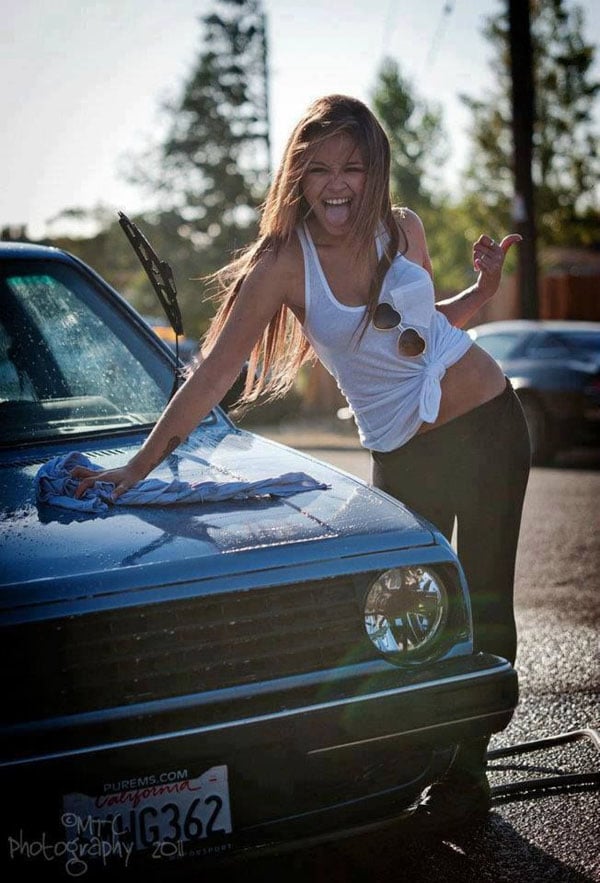 Take pride in your vehicle.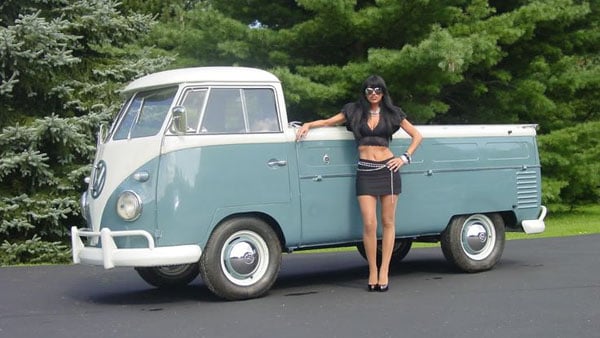 It's tough to see why people like these, but it's great to see that they're still popular.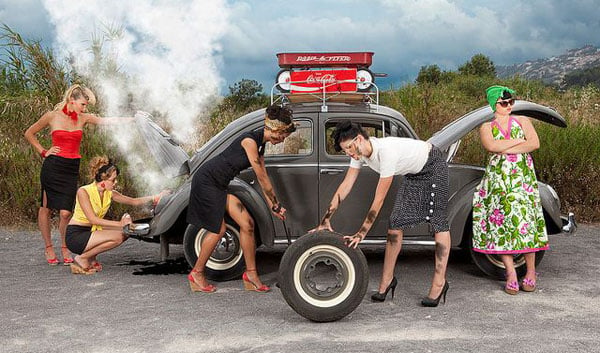 It's like a step back in time, kind of.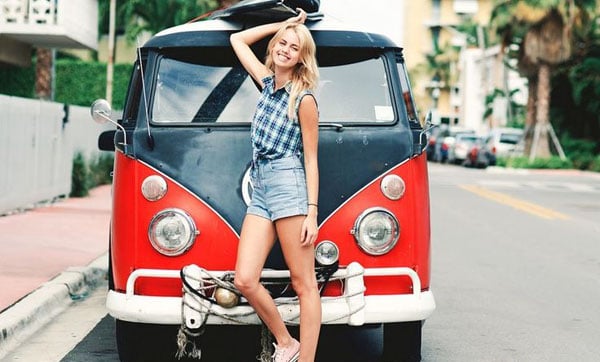 Yep, Dubs are still popular today.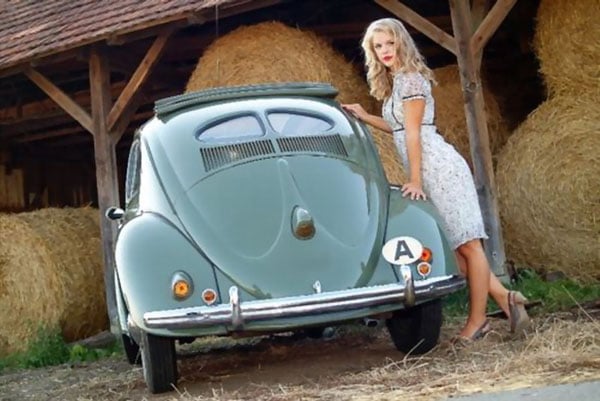 It's an interesting design to be sure.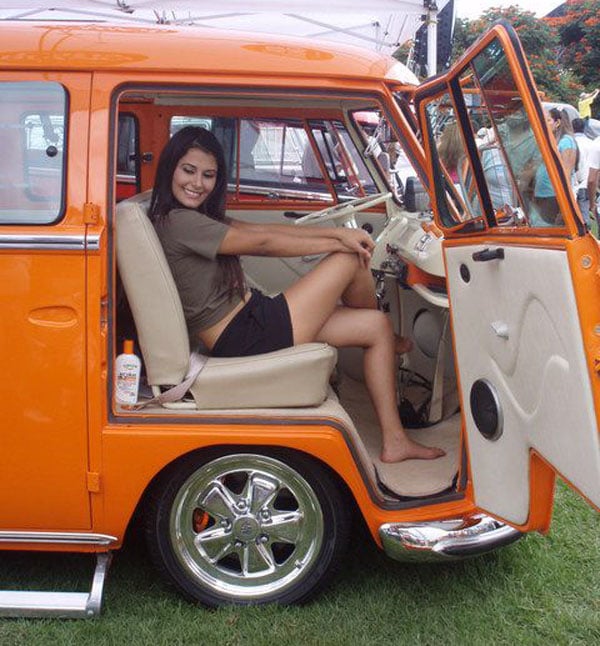 This design is kind of utilitarian, but I guess it works.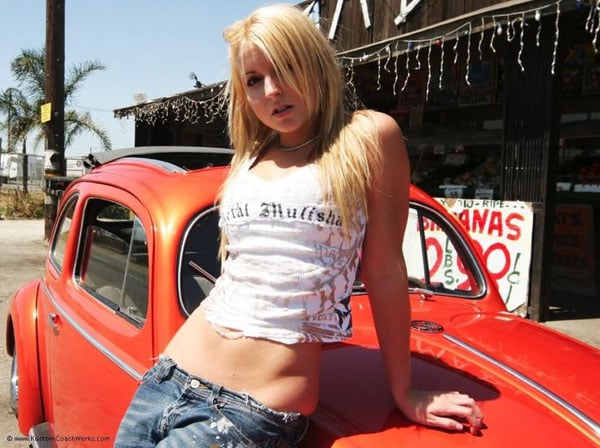 Yeah, you notice the car, I'm noticing the woman.
Eyes on the road ma'am.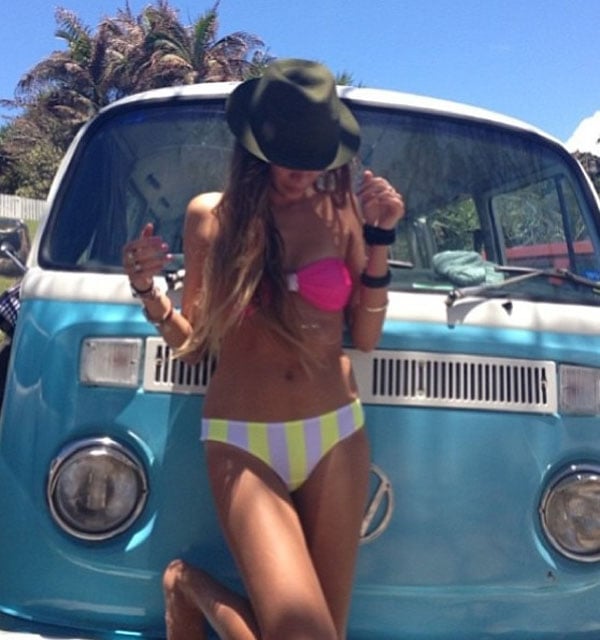 Annie are you okay? Anyone, Michael Jackson?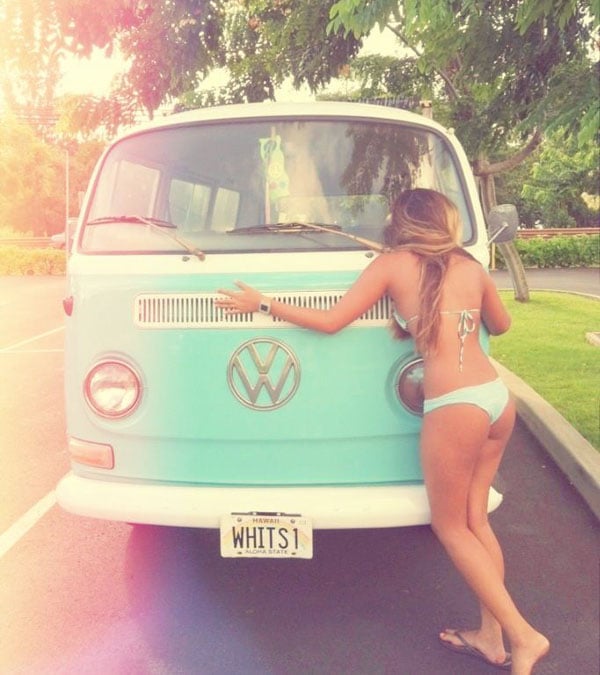 A lady and her Dub.
No, no, you keep looking, it's got to be in there.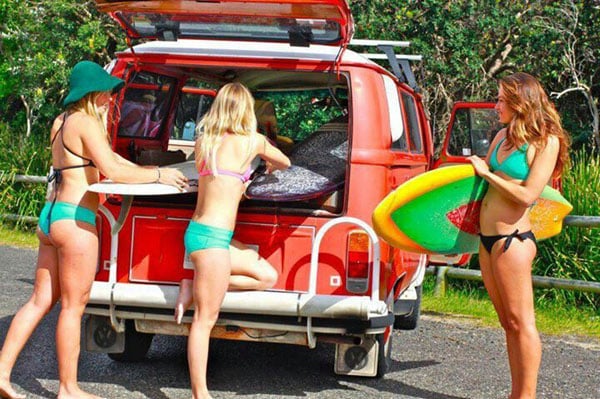 Surfer girls, lovin' it.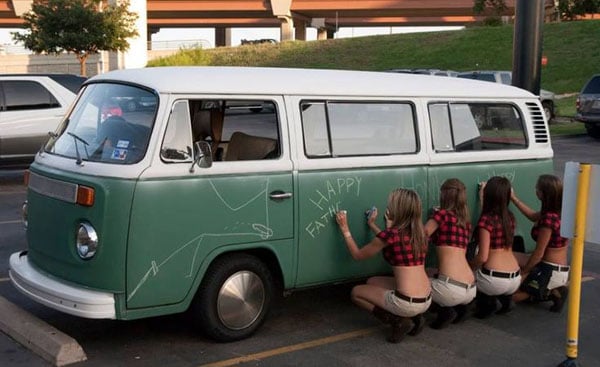 I don't know what they're doing, but I'm enjoying the view.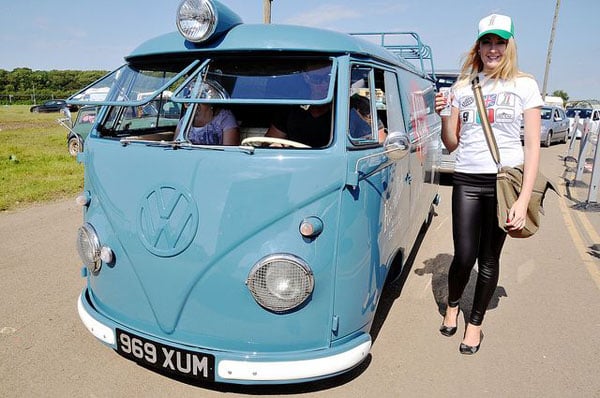 That is a seriously odd option for any vehicle.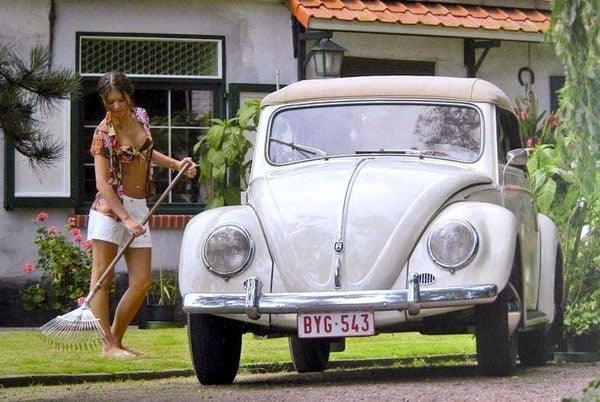 You don't need that cover, really.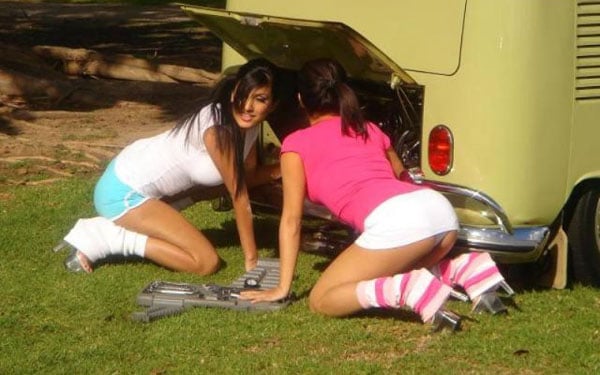 There's a serious distraction for you.
WTR? (Why's That Radass?)
All smartass comments aside, the fact that Dubs are still popular and people in this day and age still love them is awesome. Bringing parts of the past forward is perfectly acceptable, especially when so many people are ready to enjoy them.