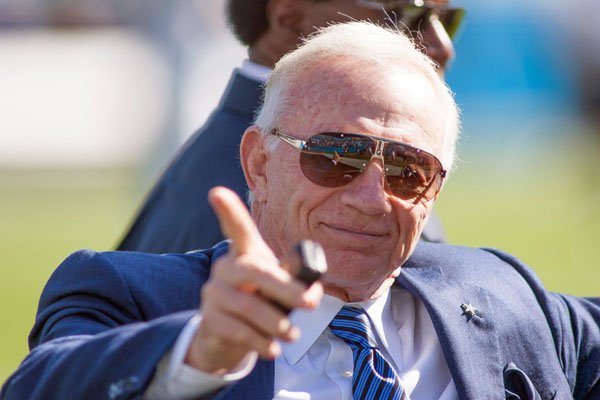 There's a New King Upon the Iron Throne
Despite being mostly garbage the last 20 years, the Dallas Cowboys have become the most valuable sports franchises in the world according to Forbes. Jerry Jones and the Dallas star moved up from their #2 spot last year to overtake the former #1, Real Madrid.
The Top-10 Goes:
Dallas Cowboys (NFL) – $4 billion
Real Madrid (La Liga) – $3.65 billion
FC Barcelona (La Liga) – $3.55 billion
New York Yankees (MLB) – $3.4 billion
Manchester United (English Premier League) – $3.32 billion
New England Patriots (NFL) – $3.2 billion
New York Knicks (NBA) – $3 billion
Washington Redskins (NFL) – $2.85 billion
New York Giants (NFL) – $2.8 billion
Los Angeles Lakers (NBA) – $2.7 billion
The Knicks is another trashcan team that somehow sits in the top 10. They haven't won a championship since 1973. All it takes is a New York zip code and you're set. The only west coast team to crack the top 10 is the Lakers. I'm floored not one hockey franchise made the list. LOL, just kidding. I think my friends and I could pull together beer can money and buy the Colorado Avalanche.