Did you come out on top or did you bottom out again?
Well, how did your Valentine's Day shake out? Did you end up coming through and finding a way to make your significant other happy, or are you starting your plan for the next year? February 14th is the proving ground when it comes to showing how in tune a guy is with their SO, and some guys are attentive enough to become the stud their SO wants them to be on this day. Others tend to plan very little, or not at all, and then moan and bitch about the day after Valentine's that they have nothing go for them and that they'll never have anyone in their lives. If this sounds familiar then…I've got nothing for you. But if you were sore getting out of bed thanks to your bedroom antics of the night before, then our hats off to you. Hell, if you ended the day on a better note than you started it on, rock on Radassers.
It might sound kind of mean to label some guys studs and some duds depending on how they did when it came to wooing their SO, but the truth is that there are those that do it correctly and those that go off the rails so horribly that one can't help but do this: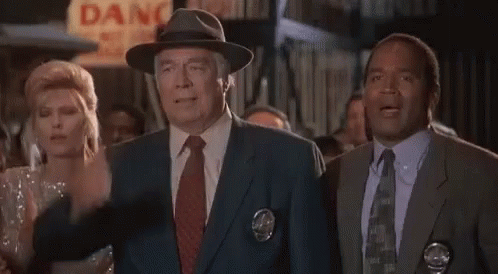 Those that can be labeled as studs are the guys taking care of their SO since they pay attention, they listen, and as a result they know how to make certain that the people they care about are made to feel as though they're the only one in the world on this special day. Studs are the guys that don't always have to be the type to stand in the wind as it blows through their full head of hair with their muscles rippling and their skin glowing with a healthy tan. A stud isn't a guy that can speak the right words every time and woo any woman that they speak to. A stud is a guy that knows his SO so well that he can anticipate and bring the greatest level of enjoyment possible in order to keep their SO happy. THAT'S a stud.
A dud is pretty much the opposite since they'll screw up and not learn a damned thing. Duds are the hopeless, the shiftless, the brainless, and the utterly useless These are the guys that on the 15th are wondering why in the world they're still alone, or kicked out, or suddenly facing a restraining order. Duds are the guys that think they're all that, who think that they're awesome and can't lose because they're the MAN, and they find out on the 15th that they ain't sh*t. If you were a dud even if you tried, then hopefully you'll learn for next year. Guys that strike out aren't always duds, but guys that don't learn certainly are. So which one were you guys?
One day of bliss for 364 days of hell?
It's at least a little bit interesting how Valentine's Day can go just fine and be as perfect as one can imagine, and the next day WW3 has been declared the moment that someone says or does the wrong thing. This is where the single folks have an edge on those that are married or otherwise hooked up with someone. They might not have a good day on the 14th, but life goes on when the 15th comes around, since nothing has really changed. Those that have someone on the 14th and end up finding that they've been kicked to the curb on the 15th, or have a truly serious relationship problem on their hands, are easy to pity since all that planning and all that prep to impress someone might have been better spent on something far more entertaining and possibly less expensive.
There is one win on the 15th, among a few others.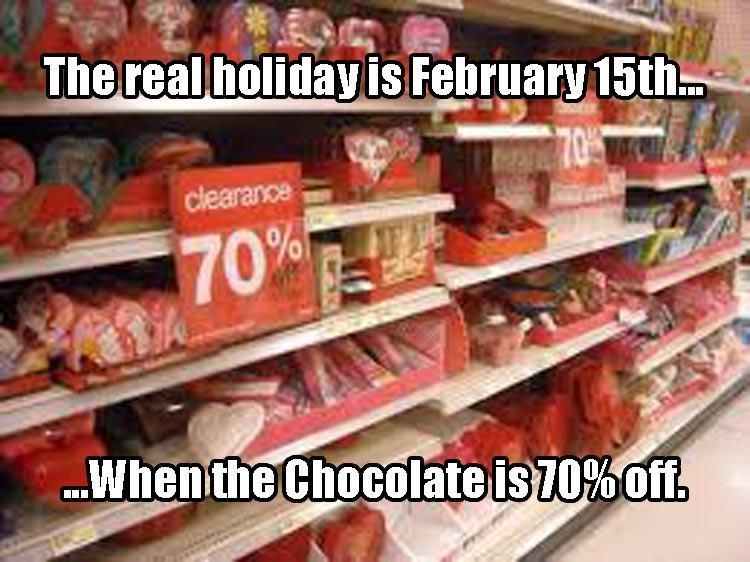 Even if you were a dud on the 14th, you can be a stud on the 15th when it comes to saving a ton of money on overpriced Valentine's Day candy and gifts that so many stores are trying to unload. The prices on all this stuff is insane right up to the day when men are crossing their fingers and hoping like hell that they managed to get the right gift, make the right reservations, and do everything they can to create a happy and memorable day. A lot of people have finally clued into the idea that the day after is the time you head out to pick up the cheapest chocolate and the best gifts still available for a sizeable apology, or a chocolate binge that will drown your sorrows for a bit.
If you're shady you're a dud. Deal with it.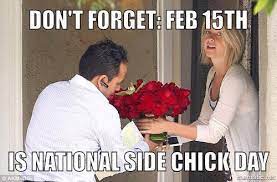 Most of the time we at Radass tend to say 'to each their own', but when it comes to matters of the heart, y'all need to stand up and realize that a side chick or a guy on the side, whatever you want to call it, is another noose around your neck that YOU put there. This could be why some individuals found themselves booted out of their homes on the 15th and it could be the reason that some wannabe studs are sleeping in their cars or the hotel down the way.
Yes, you're a stud, but you could be kind of a jerk too.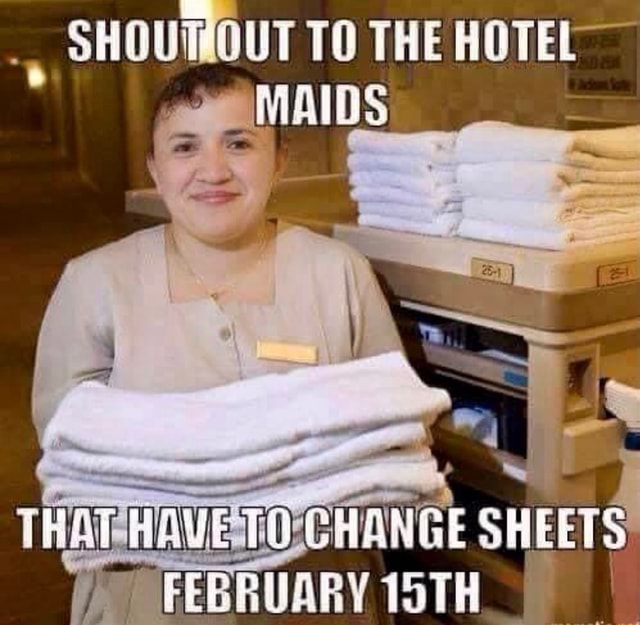 Hey, I've worked in the hotel industry in the past, from the banquet room to the laundry room, and when you hear the words "special delivery" coming down the laundry chute you learn very quickly back up and wait for that wet "splat' as the sack hits the bottom. Yes, it's gross, I know, and it's the kind of thing that makes it hard to decide if you should be jealous or just sickened by what's going to be revealed when you open that damned bundle. But this is why we're giving a shout out to all those hotel workers that have to deal with what's left behind on the 15th. Wear a mask, gloves, and weather through it folks, because the 14th can be a messy day.
Did you pull an 'oopsie'?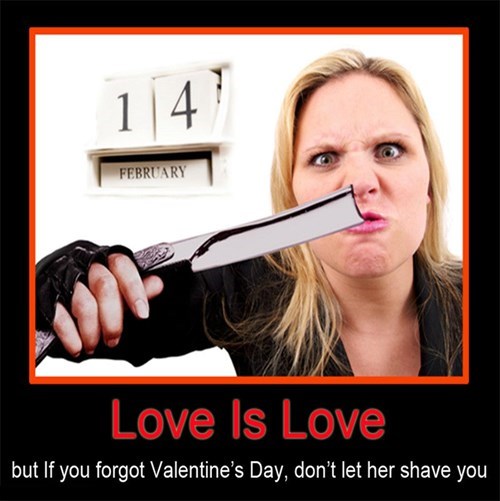 How many of you out there have been hit with the question "Do you know what day it is?" and have gone into full-blown panic mode? Don't lie if you have, there's no shame in it, but there's often plenty of danger since if a woman has to ask you this question and you don't have the answer in your hands or somewhere in the house at that exact second, then your days might be numbered friend since Valentine's Day is NOT the day to forget since it's one of the big three, if you're married or in a long-term relationship, that can keep the 15th from being a pleasant day. Valentine's Day, your anniversary, and her birthday are the biggest days that a guy needs to remember, otherwise take caution and act like you're walking through an active minefield.
We know ladies, guys aren't the only ones getting stiffed.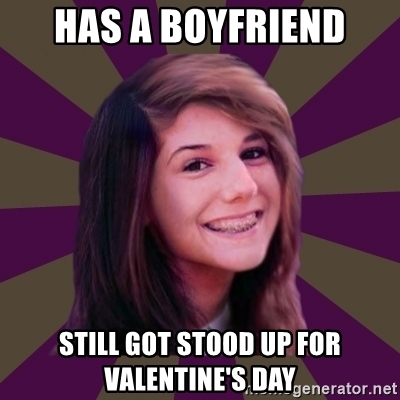 It's true that Valentine's Day is a woman's holiday, I'm not so shy I won't say it. This is the day that you take care of your woman or your SO no matter what kind of relationship you're in. But we're well aware that women get the short end of the stick as well, since there are guys that might be the biggest duds in the world and guys that might think they're the biggest studs that ever lived. Women, we hear you, this day is frustrating for all of us sometimes and it's a day that we can't help but dread sometimes as we hope to reach the 15th with a smile on our faces and an aching in our loins. If you're not smiling by the 15th, then something went very wrong.
We see you Cupid, and we're reloading buddy…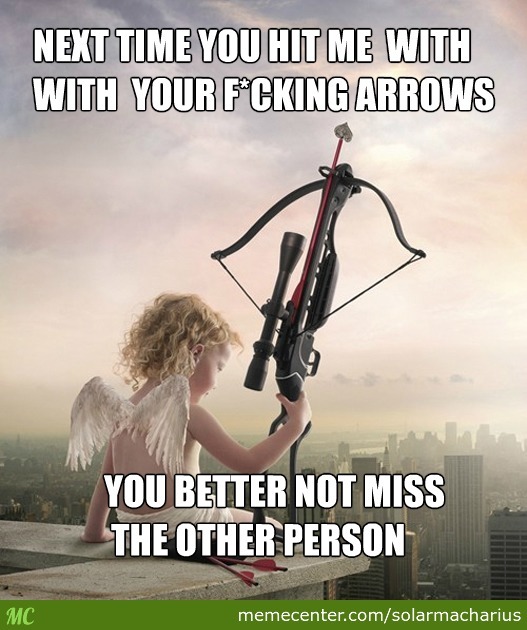 Oh Cupid, that little arrow-shooting, bow-sporting son of a….well, let's just say he's not perfect as many people can attest to. It'd be easy to blame one's love issues on this little winged bugger, wouldn't it? Some people would with a laugh at the end and they might even state that they'd want to take aim on the 14th to see just how nimble this busy little pain in the ass is. The shooting gallery would be full of singles no doubt on the 14th, right?
WTR? (Why's That Radass?)
The 14th is the day that you prove whether you're a stud or a dud, and you do that by taking care of your SO as best as you can. So how did you do?