Ugly Christmas Sweaters Should Never Cost More Than $10
Attending ugly Christmas sweater parties are a staple activity during the holidays. I've been to three so far and hope I can cram a few more in before Christmas is over.
However, some people are taking this festive holiday attire and ruining it for poor people like me.
A $30,000 "ugly" Christmas sweater, decorated with 24,724 hand-placed Swarovski crystals, was made by a brand called Tipsy Elves. The process took over a month.
For unknown reasons, Santa Claus, Saturn and a unicorn instead of a reindeer are featured on it.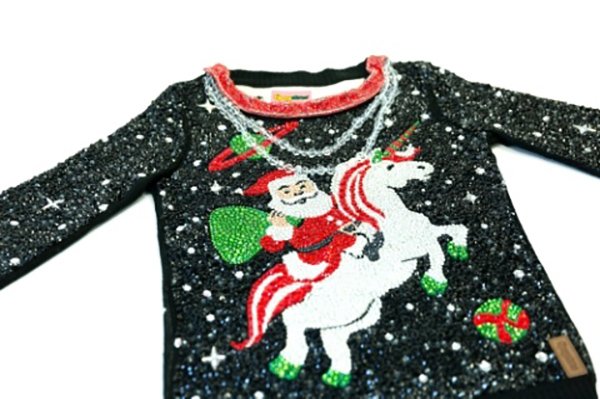 They certainly did a great job on making it ugly.