Keep your tongue off the floor if you can since it's time to talk about one of many men's favorite pastimes, going to bed. I get, you're looking at me funny since you either think it's a dumb topic or because you think this might be a peep show in the making. Well, no to the first since gorgeous women in lingerie and form-fitting or revealing sleepwear is rarely, if ever, uncool, and no, it's not exactly a peep show, but it is a type of appreciation that a lot of guys would definitely understand.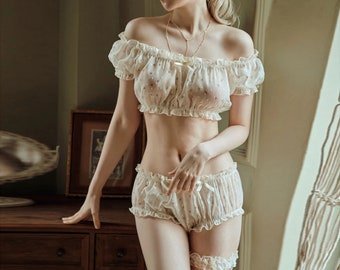 You can go ahead and admit that when your woman (girlfriend, wife, etc.) dresses up in something that hugs their curves just right and shows just enough that gets you revved up that you become a bit of an animal.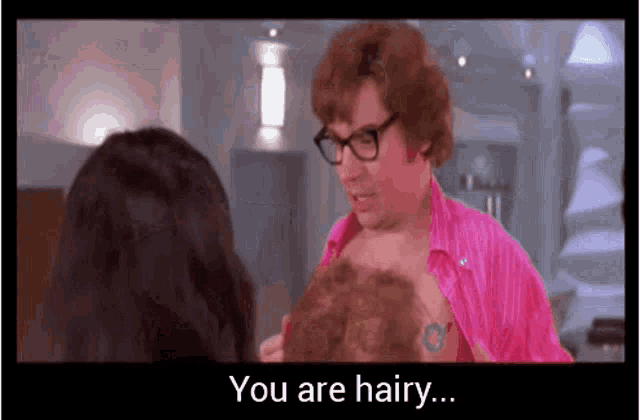 Oh come on, it was funny. Plus, you'll probably think it's an accurate way to feel in a second if you scroll down. Let the excitement begin Radasser's, it's Hottie time once again.
Going to bed is usually rather mundane.
You can admit it, when you're young (stay with me I'm not getting weird) bed isn't always considered a good thing since you get the feeling that you might be missing something, that the adults are doing fun stuff that you might be missing out on. Little did we know that the adults were probably, well…Yeah, let's get to the adult stuff now. By the time we hit our sexually active years, a lot of us are ready to get to bed some nights, and some days. It's kind of obvious why, especially when you look below.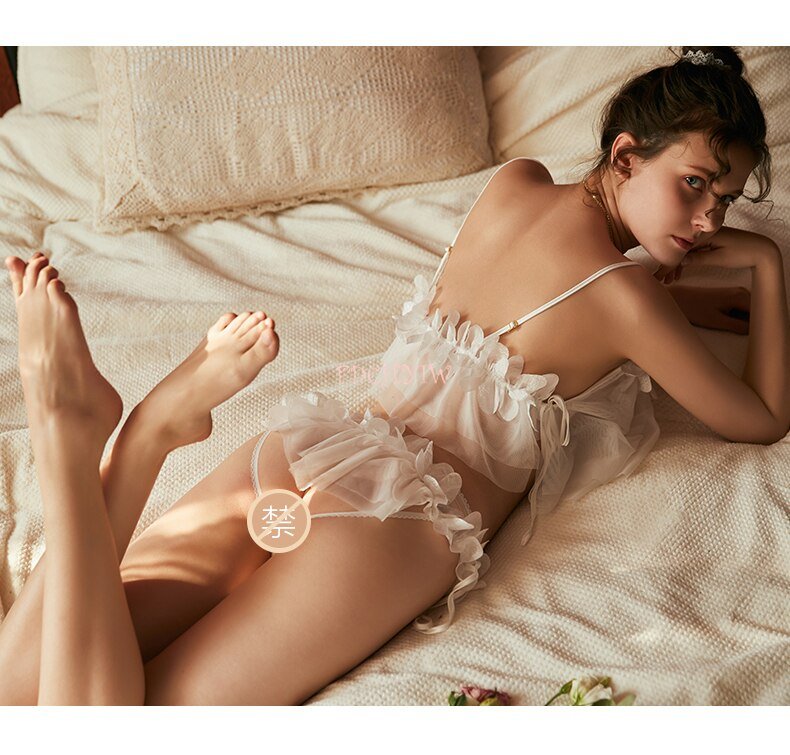 Are you warmed up now? You're at least interested I'm betting, which means….okay, stay with me now and keep scrolling down. You know who you are, scroll down, stay with me, and you'll get a little more to feast your eyes on. Trust me, there are a LOT of ladies that love to show off their curves in their pajamas, or even less.
It's not all lace and see-through material.
Sometimes the sexiest women are those that just like to be comfortable and are able to put something on that might cover a lot but still looks good on them. It's tough to look without drooling, at least for some guys, but when you really take a long, long look at these pictures…….sorry, what was I saying? Yeah, it's that easy to just lose control and ogle a bit, but there is something so alluring about a gorgeous woman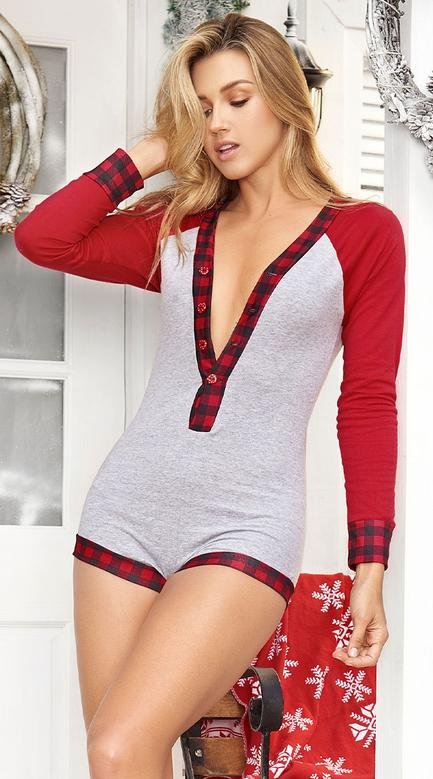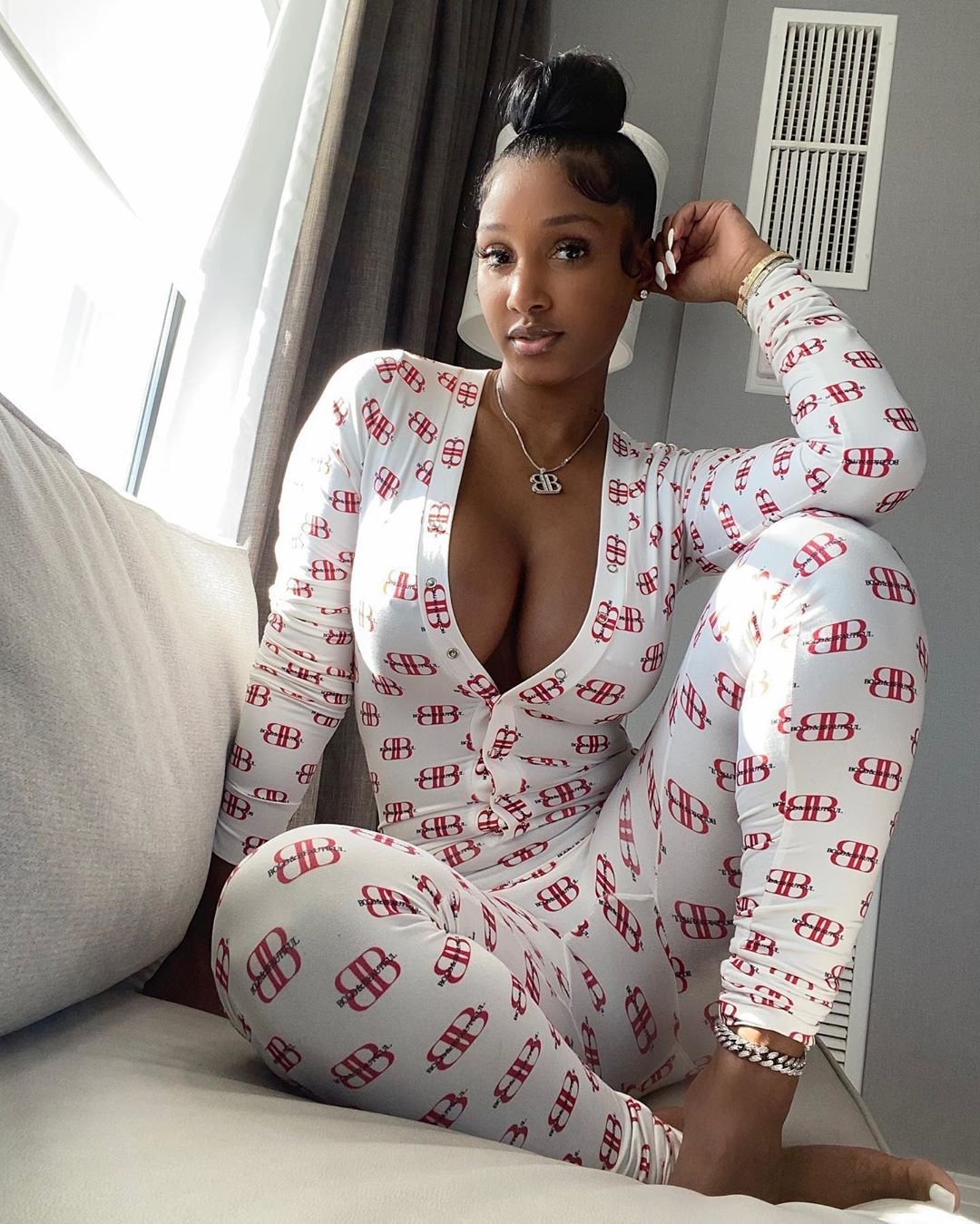 Seriously, don't they look comfy? It's pretty easy to think about heading to bed and settling down to, well, use your imagination, just keep it to yourself for a bit. It doesn't take baring skin and ruining one's imagination to enjoy going to bed, does it? Hey, different folks float a different boat, I get it. Plus, if this is your speed it could be that you're not really into the lacy stuff and would rather be able to snuggle and be warm rather than act like you're still in your 20s. Hey, different tickles for different pickles, yeah?
And back to the skimpy stuff, because…well, you know.
Bedtime is, well, it's time to lay down, read, fool around on your phone, or maybe just fool around if people can pull themselves away from their screens. I hate to use a phrase like 'back in my day', but…ah hell, back in my day (you knew it was coming), sexy pajamas, lace, see-through lingerie, and all that fun stuff was an invite to hit the sack a little earlier than usual, or at the very least use the bed as a more comfortable surface to relax while having a bit of fun while doing it. Word to the wise though, if you're thinking about using anything edible, make sure it's in the moment and doesn't have time to soak up the body temperature of the wearer. Also, don't assume that any leftovers are going to be okay to sleep in unless you want an ant colony or swarm of flies using your bed as a smorgasbord. If you're using edibles, make sure you finish or at least toss the remains in the trash bin once you're done, and showering is a good idea as well.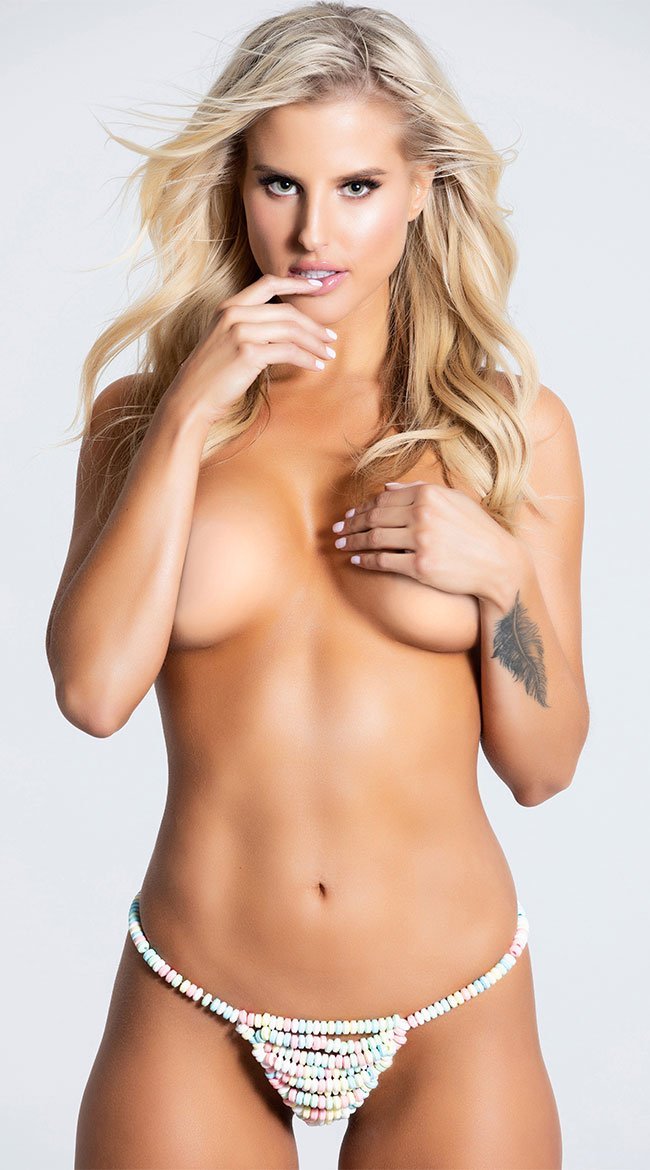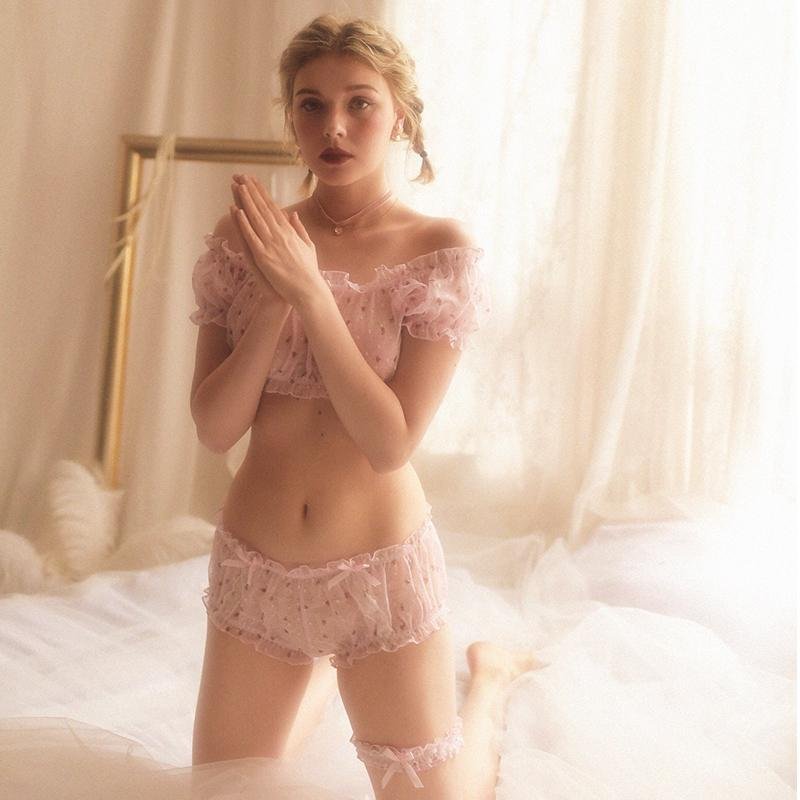 It's important to be smart about this honestly, since like it or not, every undergarment worn needs to be given the same amount of care, especially since it doesn't take any time for such flimsy garments to absorb your special aromas, especially if going to bed doesn't involve sleeping right away. Don't roll your eyes at me, especially if you're under 30 and can still drink and engage in nighttime activities during the day, and night, and the next day, and the next night, and so on and so forth…ah those were the days.
Do women really sleep in this stuff?
That's actually an interesting question when one really thinks about it since the pictures that we enjoy looking at are definitely part of a fantasy. But the truth is that a lot of women do actually wear lingerie to bed, or decide to not wear anything at all since they enjoy the feel of the sheets and blankets on their bare skin. Sorry y'all, I can't really show you that level of enjoyment without turning this into a porn site, but you can look at the pics and use your imaginations. But the short answer is that yes, quite a few women will wear lingerie and sexy pajamas to bed depending on a couple of factors, such as: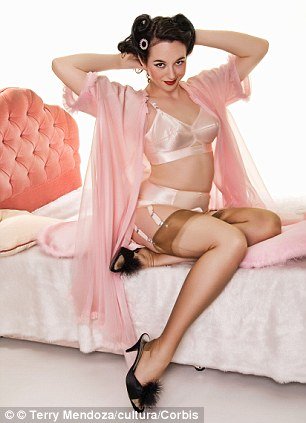 Their mood: If the mood strikes then some lucky guys get to 'sleep' with a woman that loves the look and feel of lingerie and sexy pajamas and won't be shy about picking out several provocative ensembles that will drive guys wild. But then again, some women are a little more practical and want something that feels good and isn't going to poke, prod, rub the wrong way, or ride up while they're sleeping. Plus, if a woman's not really in the mood to get frisky she's likely going to show it. The meanest ones like to tease even if they're not bound to get randy, but a lot of times women, unlike a lot of guys, will show that they're in the mood by wearing something special. It's not a stereotype if it's true, since some women like to go the extra mile for the guy that they believe is worth it, or just for their own sake since they like how it looks and feels.
The season: Quite a few women agree that pajamas and sleepwear depend heavily on the weather and the climate in which they find themselves. For instance, in cold weather it's possible that a woman will slip into something silky and sleek for her man, but it's also just as possible that you'll find her in a pair of sweatpants with a hoodie. Hey, that can be a turn-on too. There is something alluring about a woman putting on her boyfriend's/husband's sweatshirt and walking around in it. But a lot of times the weather can and will dictate how women dress for bed.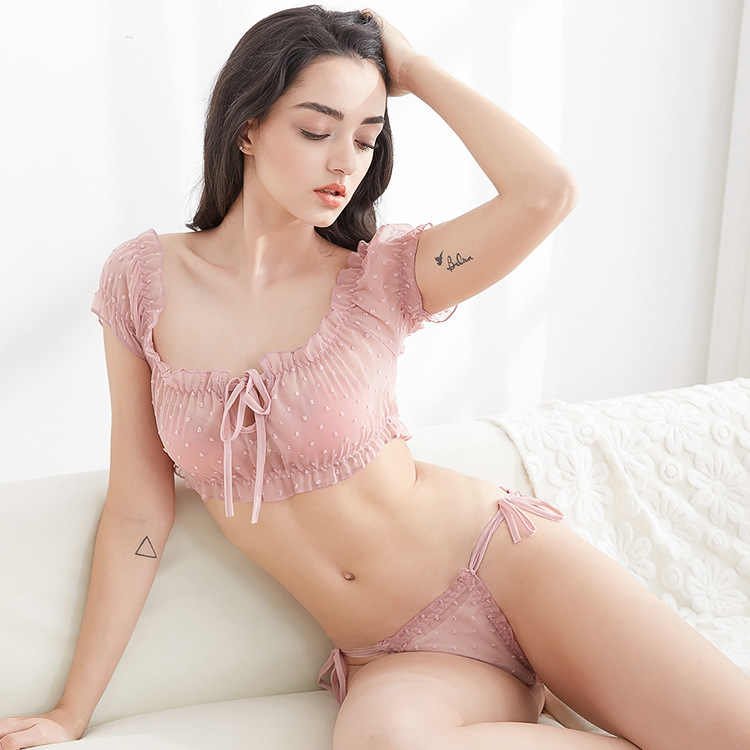 If you're lucky and wise, you'll comment in a positive manner when your woman decides to dress in something that gets you excited. Men are easy, we tend to get excited if a woman winks at us in a certain way, and it's sometimes a little tougher to tell if we're in the mood or not since a lot of us can go from couch potato to sexual dynamo in a matter of seconds without ever indicating as much by the way we dress. For guys, comfort is usually the key when it comes to being ready to "go to bed", since if we're comfortable, then we're ready. This is part of why women have us figured out guys, at least in this manner.
So what do you think Radasser's? Is lingerie an adolescent fantasy or do women actually enjoy dressing up like this? Personally, I think the answer is somewhere in the middle of these two ideas, but I'm open to comments from that lot of ya.