Walking in the Steps of 'Greatness'
Growing up in the '80s, a lot of us probably watched a few martial arts films. Some of us watched more than a few and were more than a little impressed with the likes of The Karate Kid, or Big Trouble in Little China. But one of the quintessential action movies of the '80s, the one that most men can't help but puff their chest out when they mention it today, was 'Bloodsport'. Oh yeah, the story of Frank Dux, martial arts master, the practitioner of the dim mak, or 'death touch'. I know, many people dispute this and think that there's no such thing, and many martial arts practitioners would tell you that it's a fantasy that's bound up in a movie.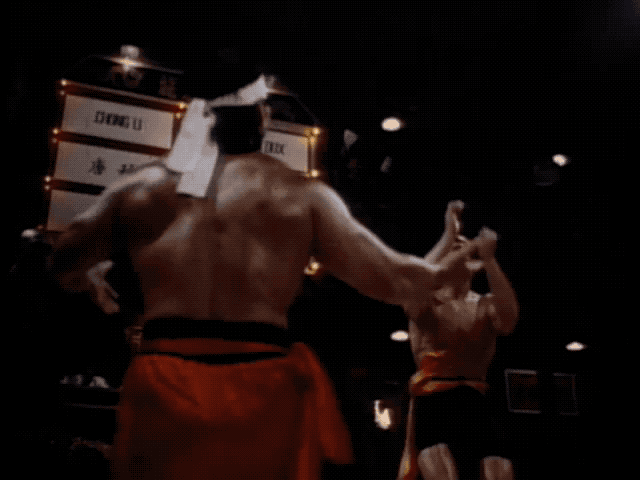 The dim mak is real enough as some people tell it and funny enough, it's practiced by many people throughout the world. Frank Dux's use of this deadly technique, as seen being portrayed by Jean-Claude Van Damme in the movie, is a bit exaggerated obviously, but one should be able to believe that the origins of the dim mak are real as well.
I recently went on a trip to try and find out not only where the famed Kumite that Dux fought in was held, but I also tried to follow the man's legend from his time in the US Marines to his position as one of the deadliest fighters in the world. Real life frank dux.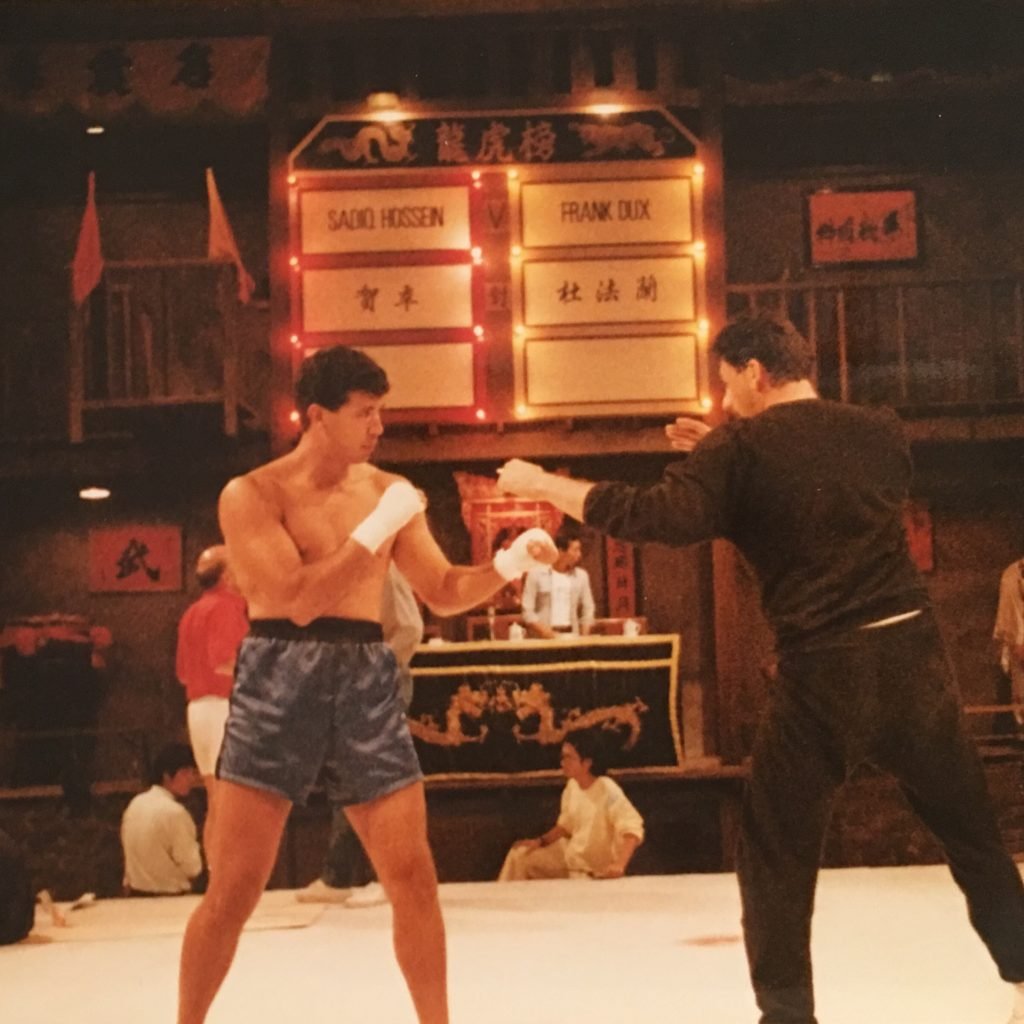 My Steps to Retrace the Legend
Being a student of Dux's, well, from a distance at least, it's easy to admire the man and how his secret life inspired a movie such as 'Bloodsport'. What's even funnier is how he's the only one that can verify his story, since others have been pressured into recanting the stories they told concerning his life, and there are few if any others left that can provide the details that people want. Dux has gone on to tell his story to his students over the years, and it's been my goal for a while now to retrace his steps. I did attempt to contact Mr. Dux, but to this day I haven't received any reply, so it appeared that I was on my own.
All I really had to go on was the movie and the words of the real frank dux, which were so heavily disputed that it was a wonder the man even showed his face anymore. Still, reaching out to him didn't provide any further clues, so I headed for the place that was named as his first entry into the ultra-secretive contest known as the Kumite. Yes, I know, Kumite is a common word for a style of karate, but according to Dux, it was also one of the most clandestine and well-respected fighting tournaments in the world, as they selected only the best to come and test their skills against one another in a single-elimination tournament that lasted for days.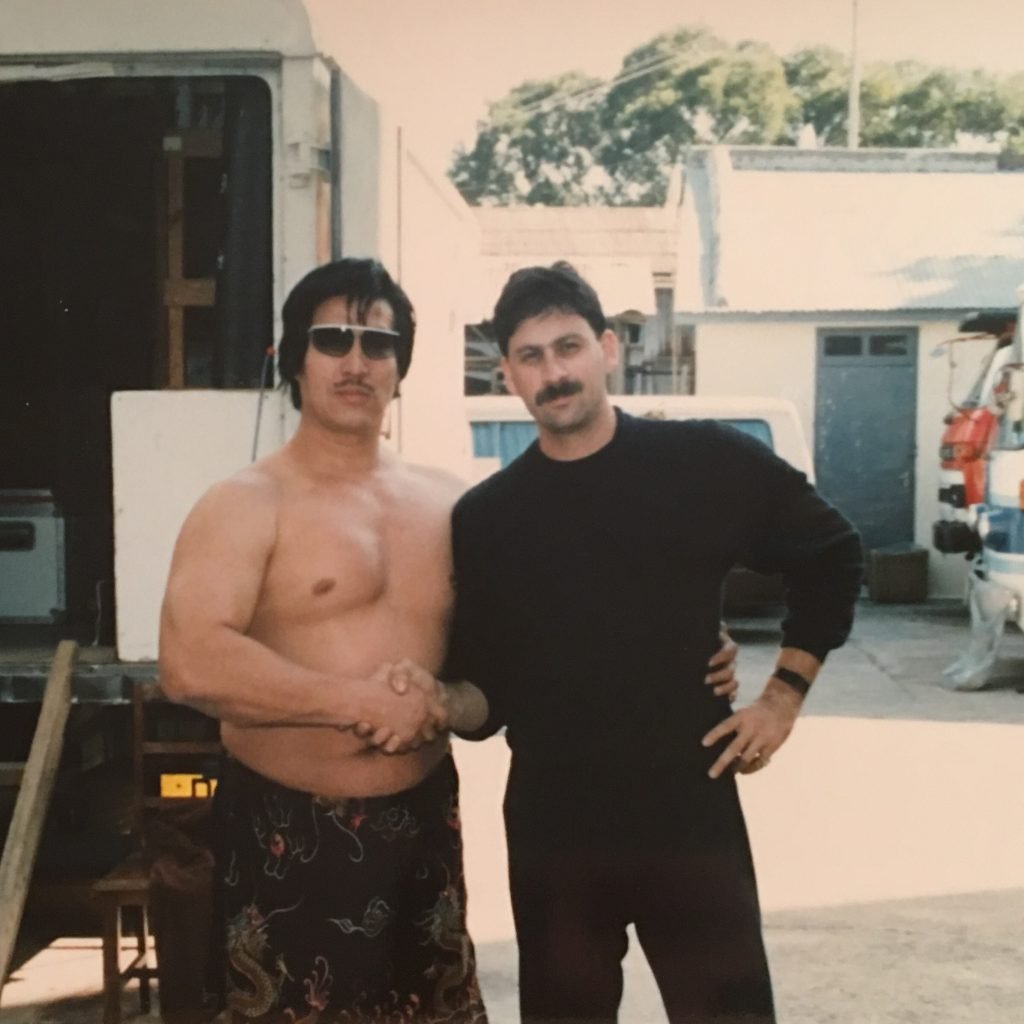 The Trip Begins
Nassau, located in the Bahamas, was my first stop since after a few minutes of extensive searching and careful scrutiny of the haters that were attempting to bury Dux's good name, I came upon this one clue that I felt certain would help me. It's funny that after all this time that Dux wouldn't comment any further on various aspects of the Kumite, especially since entities such as the Black Dragon Fighting Society have been disbanded for years, so it should be safe to speak. Right? Plus, he should be able to offer more about his work with the CIA now that his handler is deceased, but perhaps the CIA keeps those files ultra-top secret, which would keep him quiet about everything he accomplished for his country.
Frank Dux is the type of person that men and women look up to thanks to his bravery for his country as a US Marine, and as a man that brought us deeper into the world of underground fighting than many have dared throughout the years. Many contact sports started as little more than tests of might and skill that were either sanctioned by a ruling body or were enjoyed by the lower-born of any given society, as the deadliest arts have their roots both in the esteemed halls of the masters and the back alleys and muddy pits where money changed hands even as the blood stained the ground.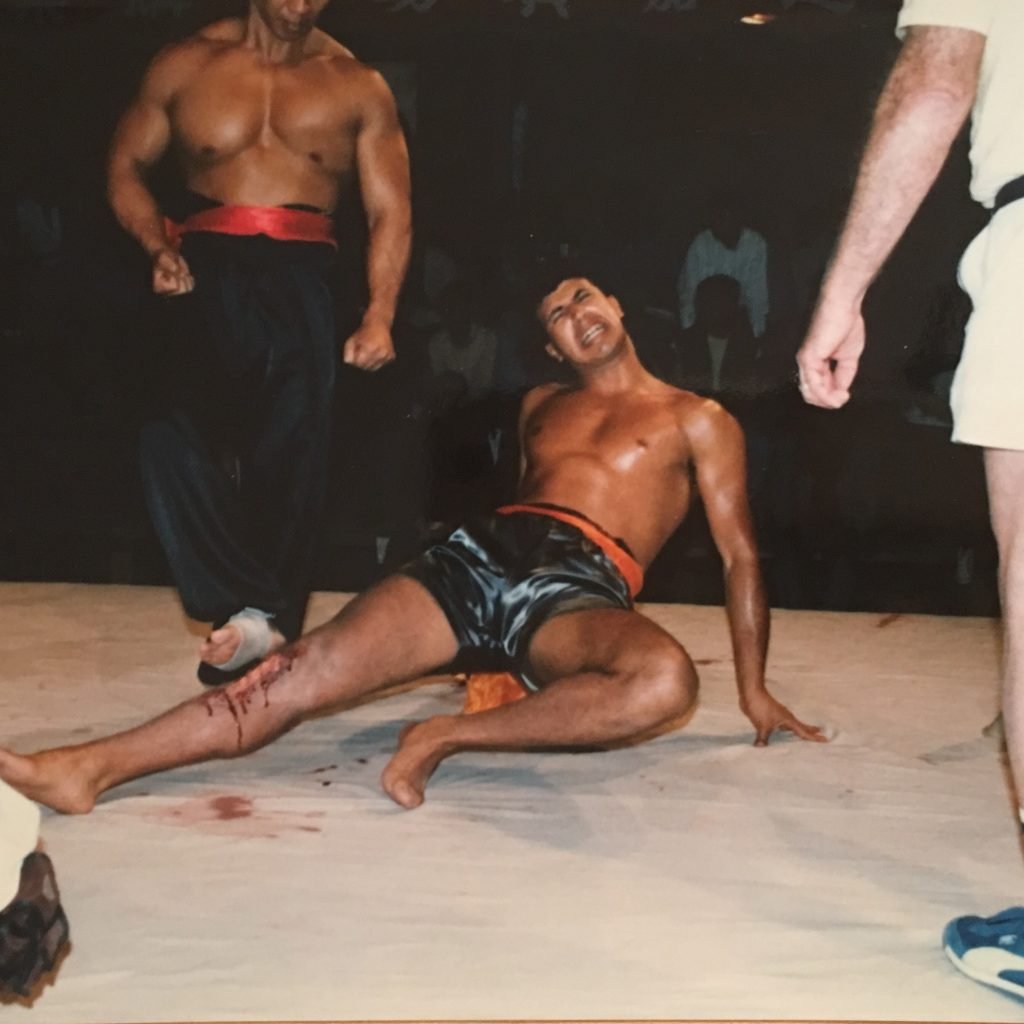 The 1st Leg of the Trip
Traveling to Nassau was kind of a long trip from Los Angeles, especially stuck in economy class wedged between two men that were happy enough to talk about the movie 'Bloodsport' but became less companionable when I told them about my purpose for traveling to Nassau. It's sad really, but Frank Dux's reputation has taken one hit after another over the years regarding his time as a Kumite champion and as a real martial artist. After that initial flight I decided that it was no longer a personal quest to walk in Frank's footsteps, it was a personal mission. I was a good soldier, walking the back trail of a great martial artist to prove that he didn't deserve the hate, the ridicule and that his martial arts were every bit as real as that poser Jean-Claude Van Damme's. Yes, JCVD did compete, but according to Dux, Van Damme wasn't all that skilled until he spent three grueling months training the actor for his role.
Upon arriving in Nassau, and thankfully getting away from the two huge, sweaty men that had made my trip a living hell, I was ready to walk the trail of Dux. Oh, how I wished the dim mak was a legal maneuver during the plane ride, but then again, it might not have gone that well had I tried. The thought of double homicide or a stay in the ICU wasn't that appealing. But upon reaching Nassau I shook both men easily as they went on their way, and I started my search for the location where the famed Kumite had taken place so many decades ago. After nearly two days I was unable to find the exact location, not for lack of trying, but for lack of anyone taking me seriously.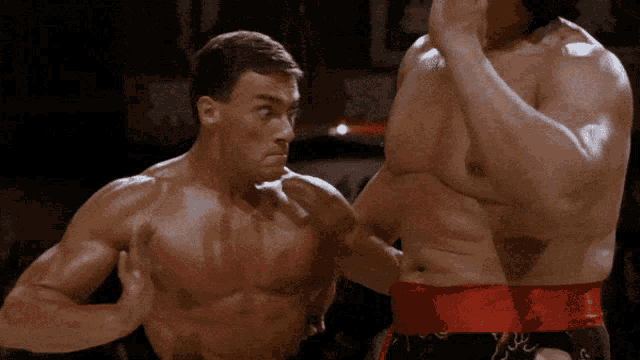 Not a Trace Found
Some looked at me as though I'd said something funny, others could only shake their head and say that they'd never heard of it. Can you imagine that? They'd never heard of a legendary fighting tournament that took place on their own island! That only spurred me further since I knew, I just knew, that there was something I was overlooking. But after two days of looking around the same twelve square miles, I had to give up and move onto the next leg of my trip. I did manage to encounter a few individuals that had watched 'Bloodsport', but word had already spread, and I was laughed at nearly all the way to the airport. Evidently, someone had been wiping Dux's legend clean by making people forget. But I wasn't deterred, not yet.
Surely a man as great as Frank Dux would have left some other sign or made an impression somewhere. While my next stop was based largely on the movie he'd helped to create, it was still a belief at the time that Kowloon Walled City in Hong Kong would hold at least a few answers. I was even of the mind that Sheldon Lettich, the director of 'Bloodsport', had perhaps hidden away or distorted a few facts that Frank had given to him in good faith. Lettich was one of those who refused to believe Frank. This came as a pretty big surprise considering that they were both US Marines and that the common belief is that those that serve in the military tend to stick together.
On to Hong Kong
I've never served in the military, as my asthma kept me out, even though it's manageable and has never been much of a problem. Plus, as much as I love martial arts and have been practicing for years on my own, my skill is home-grown due to an aversion to the germs that are so plentiful in most dojos. I'm not a germophobe, but just the thought of sweating around other people makes me anxious. But getting back to the main point, I'd struck out in Nassau, and was off to Kowloon Walled City, or at least where it used to be since by the time I arrived the place had been leveled apparently. When asking around I found that it had been taken down in 1993, and that 'Bloodsport' had been the last movie filmed within the walls.
Worse than that though, I found the laughter that had plagued me in Nassau, as more and more haters abounded in Hong Kong as some even called JCVD a 'poser'. I wasn't too upset about that, but when I mentioned the great Frank Dux a lot of people either knew nothing about him or looked ready to spit at me when I said his name. I didn't really understand this last reaction, especially when a few older men looked ready to stand up and see if their stick-like arms could do anything against my beefy, home-trained pythons. I'm glad that I didn't need to teach the men a lesson since after showing how much faster I could run, I think my point was made.
Doubt Starts to Build
But to say that I was disheartened was putting it lightly. How could one of the greatest men in the world have left so little of himself to follow? There were a few things I still held true about Frank Dux, such as:
Over the years he had managed to establish himself as one of the deadliest fighters after defeating more men than any two movie stars put together could ever claim in real life.
There was no solid proof to show that he was a fake as everyone said. If not for his haters then most people would know how awesome he was.
After all that, I couldn't figure out how in the world was I coming up empty. In his book, 'The Secret Man' he was mum about the other locations of the Kumite, as it's likely that he didn't want to expose the tournament or the implication that the International Fighting Arts Association, or IFAA, knew anything about it. While the IFAA has since disbanded, the Kumite is apparently still held every five years according to Dux, and his students, so one would think that there would be some clue as to where it was happening.
Trying to conceal an event isn't that hard, but as I sat thinking on the long trip home, this time seated next to a small Asian woman who smelled of shrimp and some spice I can't name, I came to an unfortunate line of thinking. It didn't make sense that one of the most influential men in martial arts would hide like this, especially since he was a badass that had been to Vietnam and had taken on one covert mission after another for his country. It's not hard to think that the government might scrub his military record and everything that had made him great just to make him look like a regular soldier. It likely saved his life, right?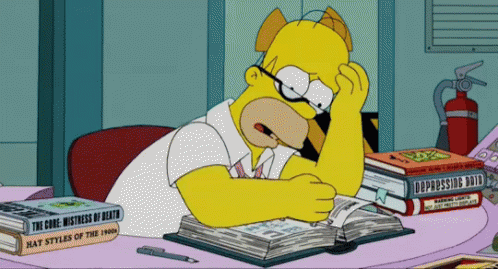 Doing the Actual Research
Well, when I returned home, I did a bit more research, and then had to stop for the next three days. You might wonder why, and I'll tell you. I threw a fit when I dug a little deeper, okay a lot deeper, and found stuff on Dux that didn't make any sense. At first, I decided it was a lie, that some internet troll had been busy for the past few decades and had somehow made it appear as though one of the bravest men in the world was in fact a con man that had managed to fool many people, myself included.
I learned more about the Kumite and learned that there were no records of a great gathering that had ever taken place in Nassau back in the 1970s. Frank's military records might have been scrubbed, but it's more likely that he made up a bunch of the stories he'd relayed to others. A couple of things hit me harder than a roundhouse kick could have at that point, and these few things are what have opened my eyes finally about Mr. Frank Dux.
His CIA handler was dead, as I'd already known.
Much of what Dux claimed was verifiable only by one person, the same man that had started the rumor of so many grandiose life events.
. He never saw Vietnam during the conflict.
His bloody stories are way too inconsistent, something I didn't let myself believe for the longest time.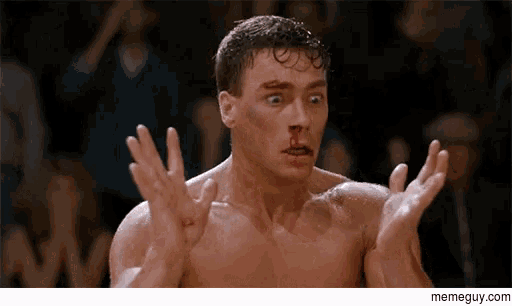 Conclusions
It's likely that something like the Kumite has been in place for a long time, and in fact, there is a Kumite tournament, but leg-snapping, neck-breaking, and lifelong maiming isn't the point of it. As for Frank Dux, I'm still betting that to this day that he is a decent martial artist, but as far as anything else goes, it's likely that he's convinced himself that his extraordinary life is real, so catching him in a lie isn't likely to happen.
For me, Senzo Tanaka (Roy Chiao) will always be my favorite Shidoshi, and I will keep the image of the Frank Dux legend I had as a kid in my head. And now I'll go and practice some dim mak brick braking using that head of mine.
What do you think? Is the legend real or a promotional hoax? Comment below!