How observant are you?
How many of these photos can you divine in a second or two? You're allowed to laugh at all of them of course.
Up close and personal.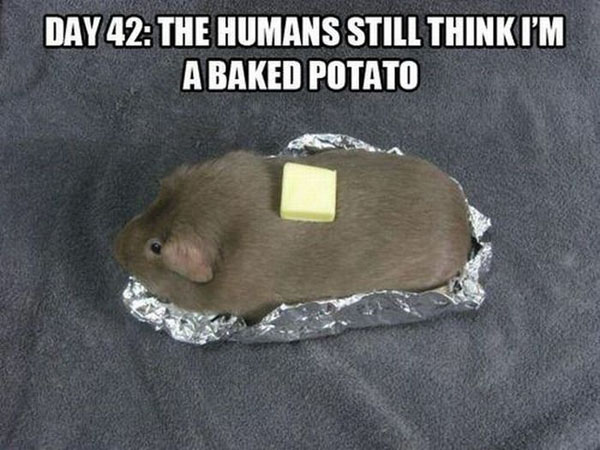 When your potato starts skittering away you might notice…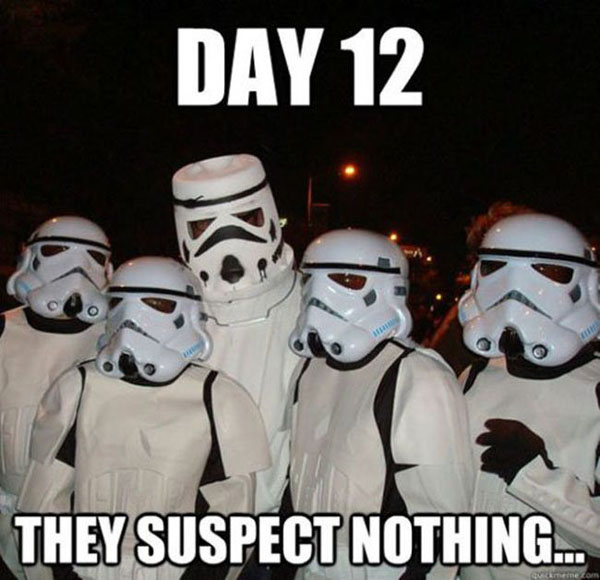 You know they'd notice if the new guy's aim turned out to be better.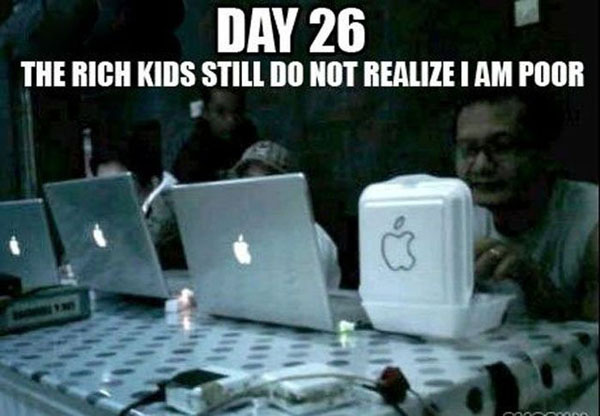 The way technology moves so quick it's hard to know really.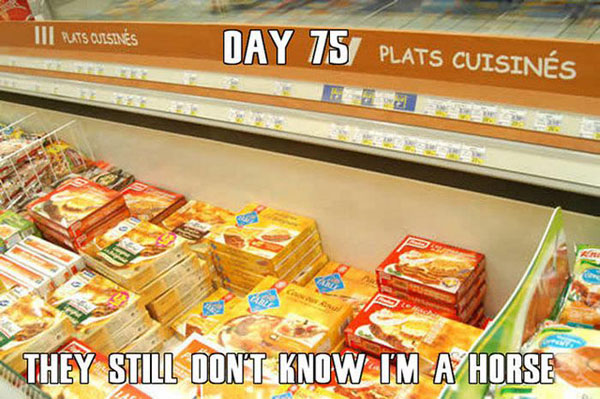 Shhh…
Noise could be a big factor.
Obviously they haven't stepped everywhere yet.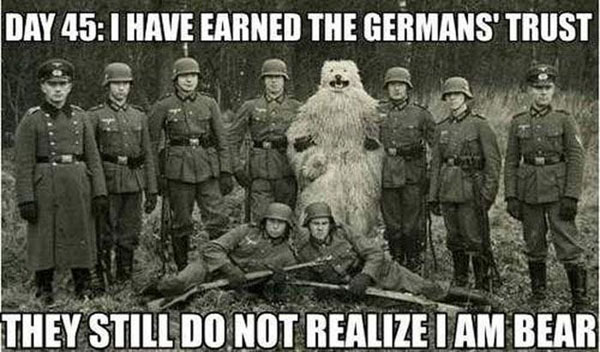 There are so many jokes to tack onto this, and they're all so terribly wrong.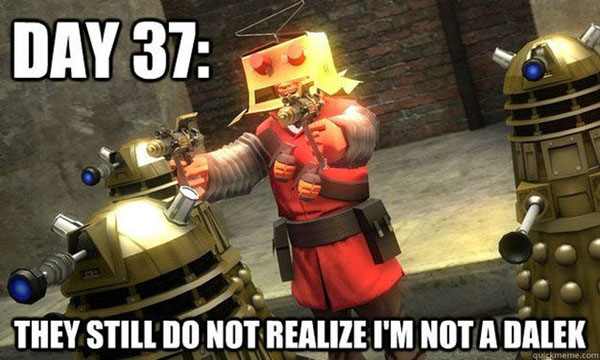 They might not notice out of pity…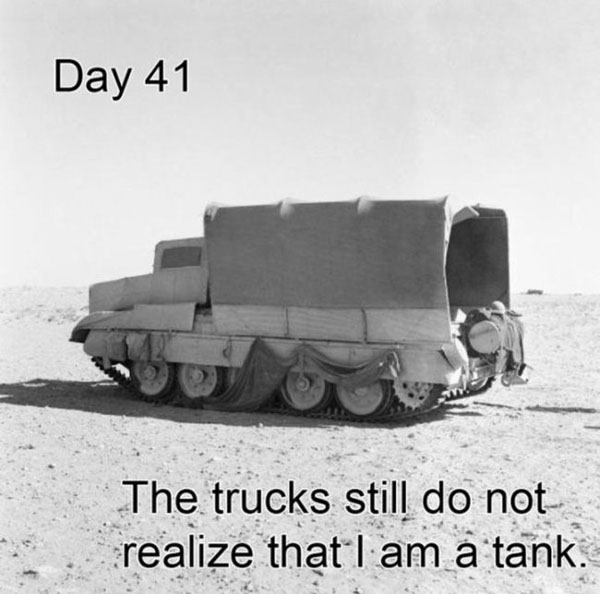 That's sneaky…
They walk among us.
Of course, he's just a really hyper-alert beagle with different coloring, right?
Don't height-shame that height-challenged alpaca.
Abort mission!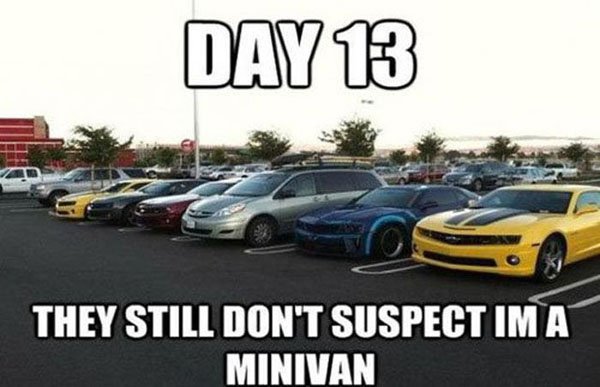 You smoke a muscle car off the line and you gain their respect. Right?
You saw nothing.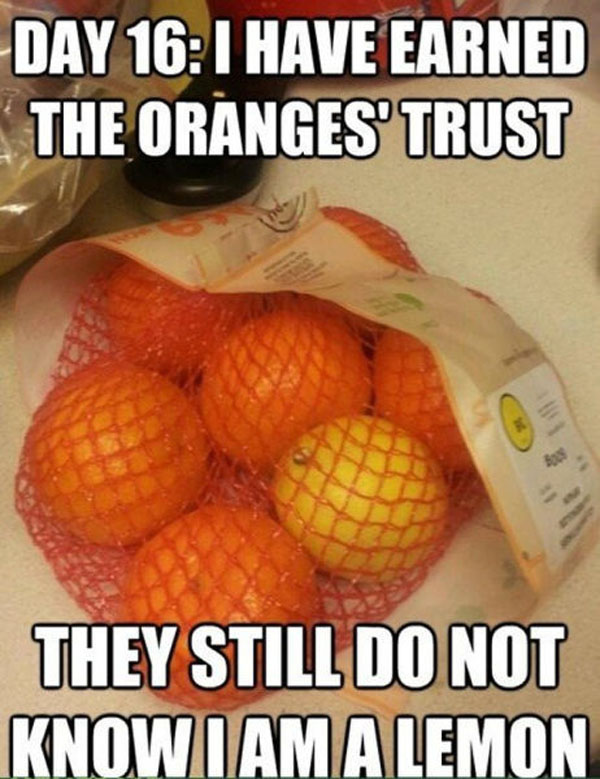 It might be an orange that's not mature yet, right?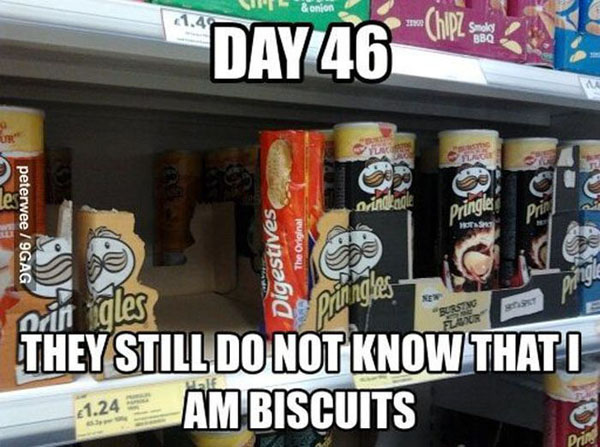 Maybe it's a fluffier type of chip.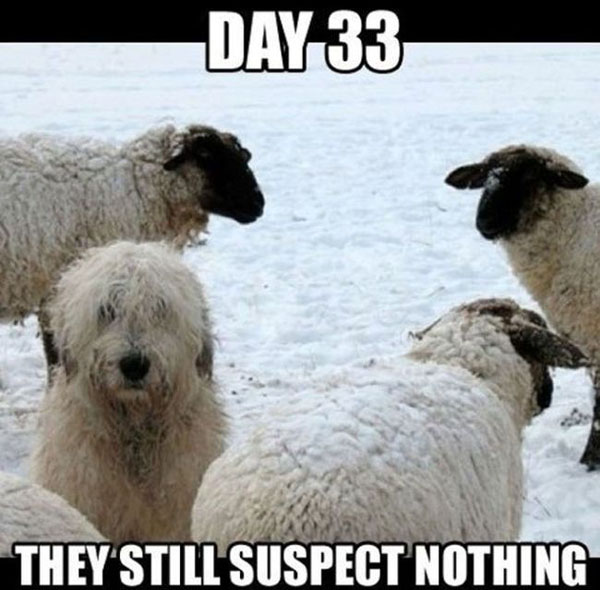 His hind legs could be tired…don't judge the hairy sheep.
I dunno, one of them might have an idea.
Some folks are hard to fool.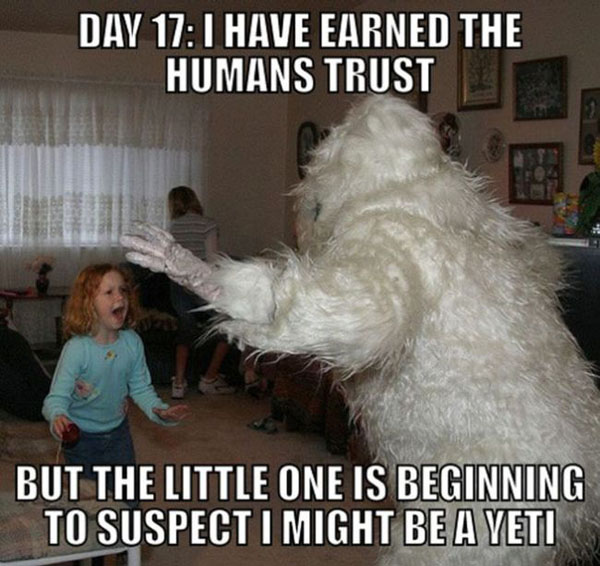 Kids are just darned hard to fool.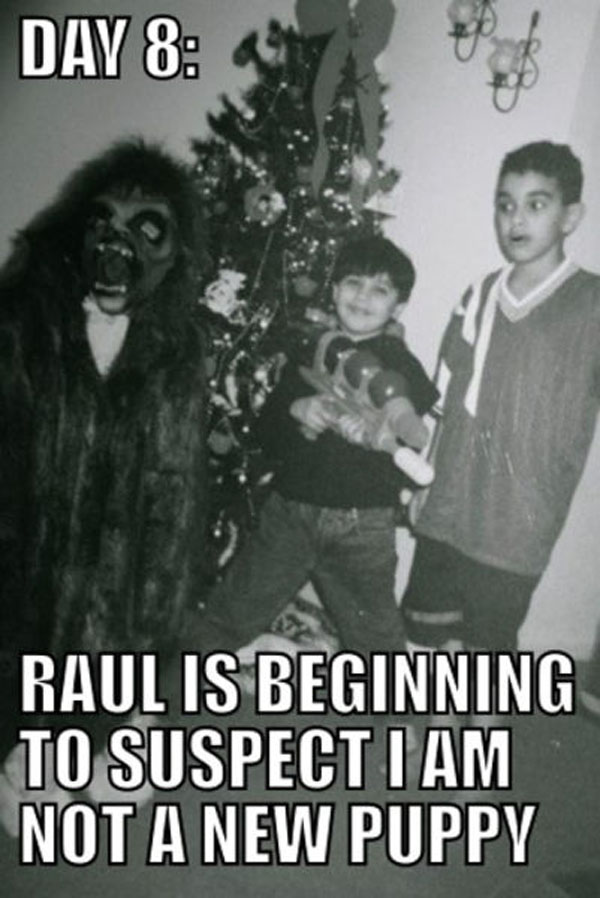 Maybe it's the pronunciation when the dog 'speaks'.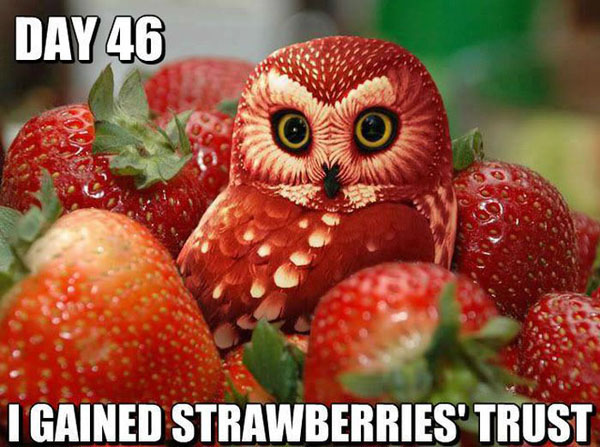 Imagine finding this little bugger in a bowl of fruit.
You can just imagine the zebra to the cat's left thinking "Hey…"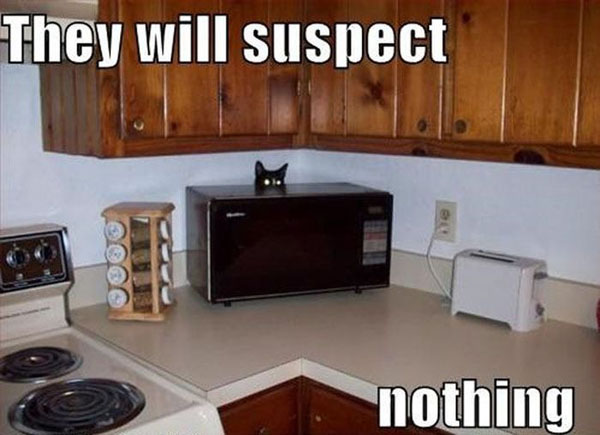 That cat would lose about 8 of its 9 lives if the wrong person came near.
WTR? (Why's That Radass?)
Between photoshop and practical effects some of these are worth a good laugh since you can't help but think that some of them might have been accurate. Hiding in plain sight is pretty easy at times, but taking it to the extreme is usually hilarious.