You've used one or two swear words in your life, admit it. Some of us wake up using one or two, some use them extensively, and some use them as a type of second language. We're taught when we're young not to say them, even if our elders speak them in a continuous stream that we don't fully understand until we get a little older. But one thing that's never really explained is how we use swear words and how they can be used to convey so many different things and emotions. Has anyone ever stopped to think about that, really?
We don't always use them in a grammatically correct manner, but then again, not everyone really gives a damn about grammar when they're talking. What sounds better to the ear is usually what you'll hear, even if it's slang and isn't what's considered 'proper' English. Swear words don't really follow proper English that much, especially since unless one is simply throwing them out casually, they tend to come with a lot of emotion.
Like I mentioned, a lot of us are taught not to use swear words when we're younger since it's considered impolite, unrefined, and shows a serious lack of imagination. Well, I have this to say to that: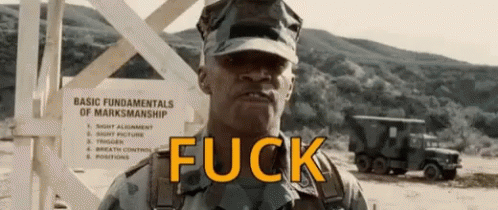 Swearing is not a sign that one lacks intelligence, and there are several arguments against this, such as:
Swearing can show one's intelligence: Think about it this way, if all you're doing is saying the same swear word over and over, then sure, you might lack creativity and intelligence, or you might be stressed out and trying to use profanity to get through it (I'll get to that in a bit), but swearing doesn't mean you're low-class or dumb, especially if you can come up with a truly effective swear, or stream of cuss words that would leave people wondering where that came from.
It could mean that you're more honest: This is a tough argument to make sometimes since it could go either way, but think about how much emotion is usually packed into swear words. Telling the truth can be stressful, and in order to get through that stress, sometimes a swear word or three is the best way to do it.
Swearing can help pain tolerance: Oh yes, this is definitely a big one, since all a person has to do is remember a time when they hurt themselves or had to push through something and you might find yourself dropping F-bombs and calling whatever's ailing you a bitch and that you on't want to take that shit any longer. See how that works? Swearing, which is meant to pack a punch anyway, can dampen the pain at least a little by triggering an emotional response that helps to block it out.
You could be seen as creative: Have you ever heard someone say something along the lines of "You f**k-witted shit stain"? Oh, there are a lot more creative varieties out there, but not being in pain or mad at the moment makes it possible to come up with some of the basics. But when you consider how creative a person has to be, and how quick-witted, the intelligence of swearing does start to make sense.
Swearing can de-escalate a situation: To be fair, it can escalate things as well, especially since people shouting and swearing at each other can lead to a painful altercation. But if one person can come up with enough forceful swear words in a litany that overcomes the other individual, it's very possible to resolve things through words.
Swearing can be useful, and it's been proven more times than people want to think.
Time for a swearing lesson.
How effective your swearing is all depends on how creative you can be and how you put the words together. Honestly, there aren't a lot of wrong answers out there thanks to the vast number of combinations that can be used. For instance, calling someone a shitf**k is easy to laugh at since it feels backward, but hey, it's not wrong. If you feel it, then go with it. The different swear words are interchangeable no matter what anyone says, and if you have a feeling for that particular word or phrase that might sound out of place, try it out at least and see if it works. If not, there are a lot of combinations to fall back on.
The best part of swearing is that you can experiment with it, and in some cases create a stunner here and there that people aren't ready for. There are common uses, such as these:
What the f**k is this?
You stupid f**k!
You're shitting me!
Ain't that a bitch?
You don't want it bitch.
You like that shit?
This is bitching!
It's one f**k of a weird day.
Holy shit!
I couldn't give two shits about that.
What kind of f**kery is this?
And then there are uncommon uses, such as:
Hey f**ass, get me a beer!-The Boondock Saints
He's a corn-f**king ass-bagger!
There's a shitass f**knut in every bunch.
Hey douche-nugget!
They get more varied than this, but you should get the point. Swearing isn't a lack of intelligence, it's a way to get creative while expressing one's feelings and being honest with what you think at the same time. Being a Ned Flanders isn't such a bad thing if you really have an aversion to swearing, but there's nothing wrong with ripping out a good F you to someone if you really feel it and, of course, if they really deserve it at that moment.
It's even kind of therapeutic if we're being honest.
Letting out a few cuss words here and there can do a world of good for some people since the emotions that can be delivered with this method can be powerful and they can take the edge off from time to time. Some folks are bound to think that it's awkward to promote swearing since there are plenty that do their best to avoid it at all costs. But when we're being honest with ourselves, the fact is that swearing can help ease the pressure sometimes and release whatever anxiety that we've been feeling. This is bound to be different for everyone though, so saying that it's a universal solution isn't even close to the truth. But for those of us that have snapped off several swear words all at once in order to quell our frustration, well, we know better.
Swearing is better than other methods when it comes to venting since it's a lot easier to shout a line of expletives to the sky, or toward a wall or anything that one desires, especially if whatever you're shouting at can't shout back.
Why are we taught not to swear?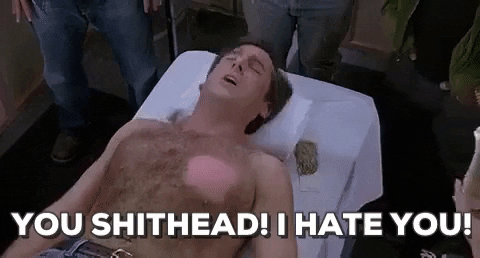 Huh boy, that's a loaded question. But the truth is that a lot of swear words that have been created as part of any language at this point are considered foul, wrong, or unnecessary since they're often used as a crude way to describe something in the world around us in a way that simply sounds wrong or rude and therefore people have deemed them 'inappropriate'. And yet, this is one of the most hypocritical things to ever come from the mouth of an adult. I'll admit it, I'm guilty of swearing enough at times to shame a sailor, but there are those moments when one can't help but realize that it can be very disrespectful, even if it's hard to quit once you've learned how to use the words.
But the whole process feels ridiculous at times since we teach children not to swear, we admonish teens and adults for swearing, and with a lot of old folks, we simply roll our eyes and figure that they deserve the right since they've earned it by dint of living so long. The honest to goodness truth is that cuss words are rather vulgar and rough compared to a great deal of any language, but if we condemn them then we're saying that as part of the English language, they're not important and they don't deserve to be used that often, if at all. I don't know about the rest of you, but saying something like 'son of a nutcracker!' doesn't really have the same emotional punch to it as 'son of a damned bitch f**knut!'. Sure, the second one sounds a bit silly, but at the same time, it's bound to be said with a great deal of emotion that isn't going to be easily ignored.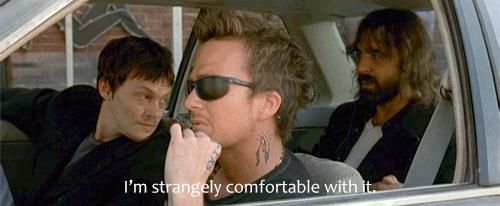 Let's just say it, swearing is kind of fun at times since when taken in the right way it can be an expressive way of speaking that is honest and even more explorative when it comes to the English language. Those that choose not to swear and come up with other ways to express themselves, like the aforementioned Ned Flanders, are to be commended for their creativity as well, but the fact is that when it comes to swearing, the more creative a person is, the more intelligent they might be if they come up with different variations of one particular swear word.
WTR?
To put it simply, swearing is not the sign that one lacks intelligence, it's the sign that one has a colorful and complicated vocabulary that some might not want to understand. Am I asking you to place a swear word in every conversation? Shit no, but if slips out at the wrong moment just apologize, don't be ashamed of it.