Tickle the Pope would be a great name for a band.

As an American, I'm disappointed, but not surprised that our idiotic presidential race has made its way to crosswalks on the other side of the world.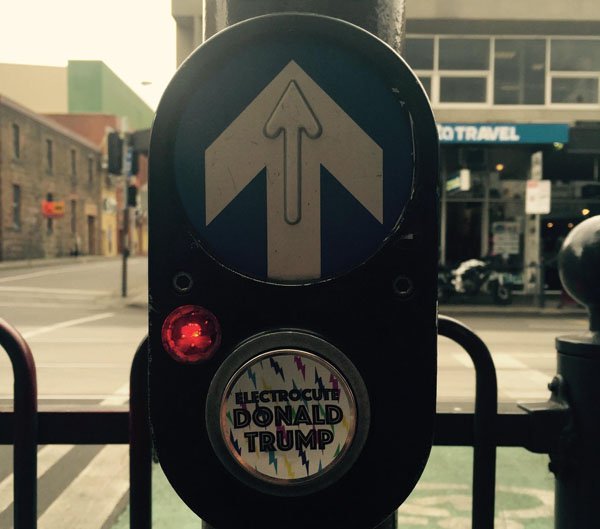 For some reason I thought gay marriage was already legal in Australia. Huh..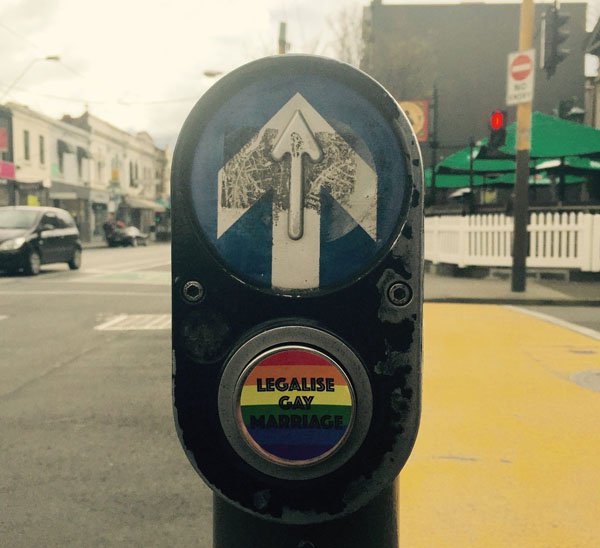 DON'T PUSH THE FUCKinG BUTTON! THINK OF THE PUPPIES.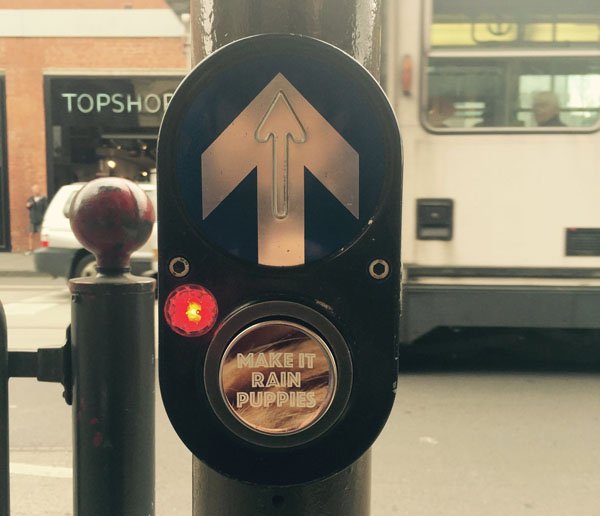 I thing I would rather launch the nukes. At least the puppies would vaporize instead of explode over the place.

But why?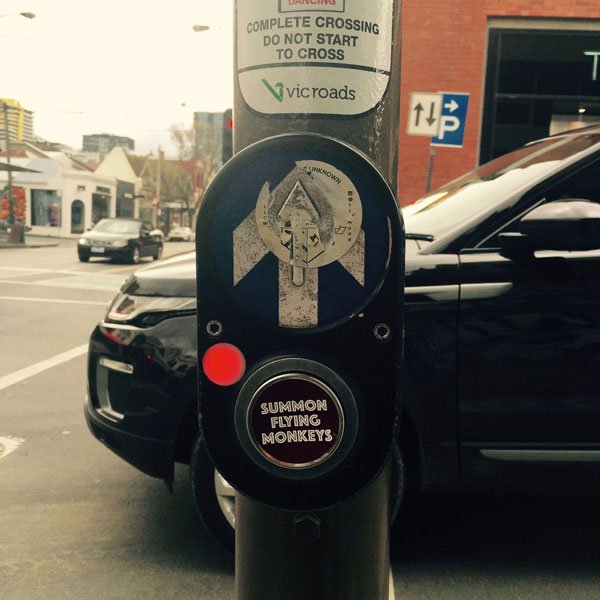 Best one yet, just put a little love in your heart.