Soulja Boy Faces Prison Time After Police Find Guns in His Home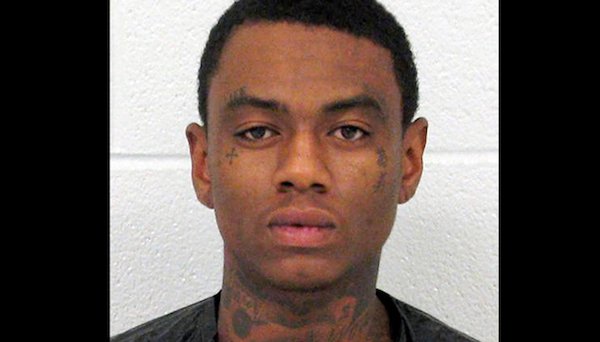 Rapper Soulja Boy might have to forget about his proposed boxing match witch Chris Brown. Soulja Boy, whose real name is DeAndre Cortez Way, could very well be in jail during the fight date. Way is facing felony charges for various guns found in his house during his December arrest.
He was charged by the LA County District Attorney with felony possession of an assault weapon and possession of a firearm in violation of probation. So he had an automatic assault rifle and a .45-caliber Glock 21 while on felony probation. Consequently, this means two separate felonies in addition to a misdemeanor for receiving stolen property. Authorities are claiming that one of the guns found in Way's house was reportedly stolen from a Huntington Beach police squad vehicle.
Ironically, the assault weapon that he is being charged with is a Mini Draco AR-15, which is illegal to possess in the state of California. 'Draco' is also the name of his new album dropping in February.
#DRACO THE ALBUM FEB.21.17
A PHOTO POSTED BY SOULJA BOY • SODMG RECORDS (@SOULJABOY) ON JAN 18, 2017 AT 8:02AM PST
If he is convicted of the charges, Way could face up to four years in prison. This could be good news for Soulja Boy. He could put away the lean and weed and pump some iron behind bars. He's gonna need to bulk up if he thinks he's gonna knock out Chris Brown.