In case no one has really heard about the idea that has come along in regards to Avril Lavigne and her idea to make one of her hit songs 'Sk8r Boi' into a movie, we decided to do something to help honor the singer in a way by flipping the script just a little and showing that women can be just as badass when it comes to skating, and are often every bit as hot if not more so. I'll be one of the first to admit that anytime a woman takes up something that used to be dominated by men and is every bit as good at it, and LOOKS good while doing it, there's reason to show a bit of appreciation and state the obvious, that the ladies in our lives are absolutely awesome when one really thinks about it. So in that regard, take a look at a few awesome skater girls. Hell, even if some of them are just posing with a board, it's still impressive.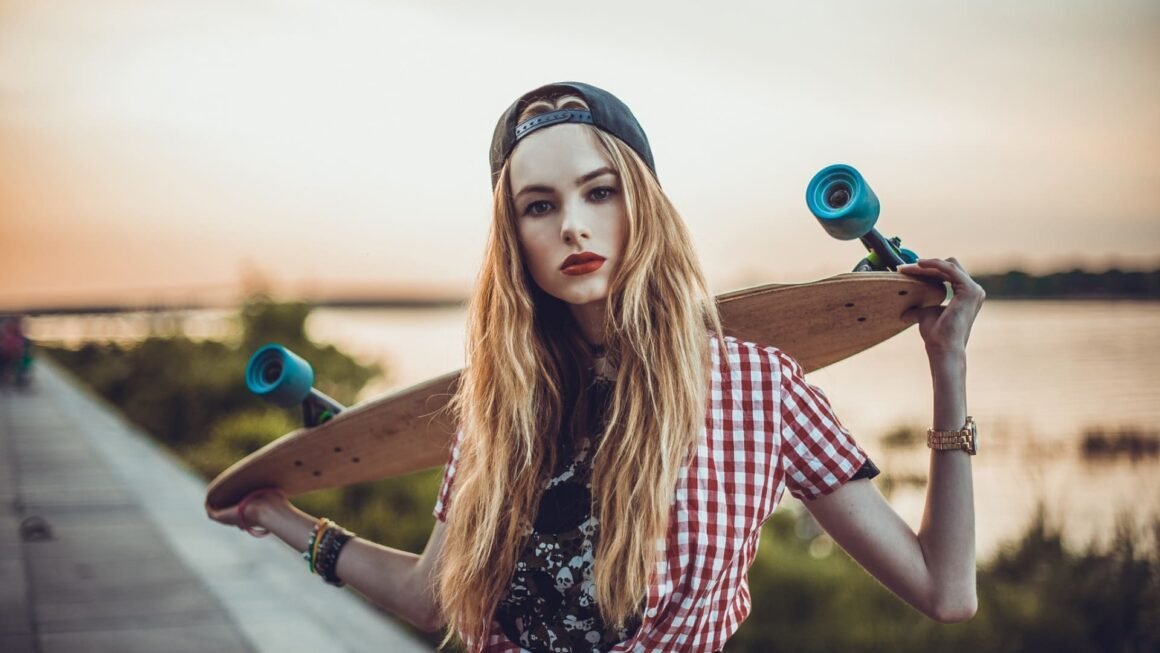 Skater culture is one that a lot of people still don't understand, but it's one that absolutely fascinating to think about sometimes.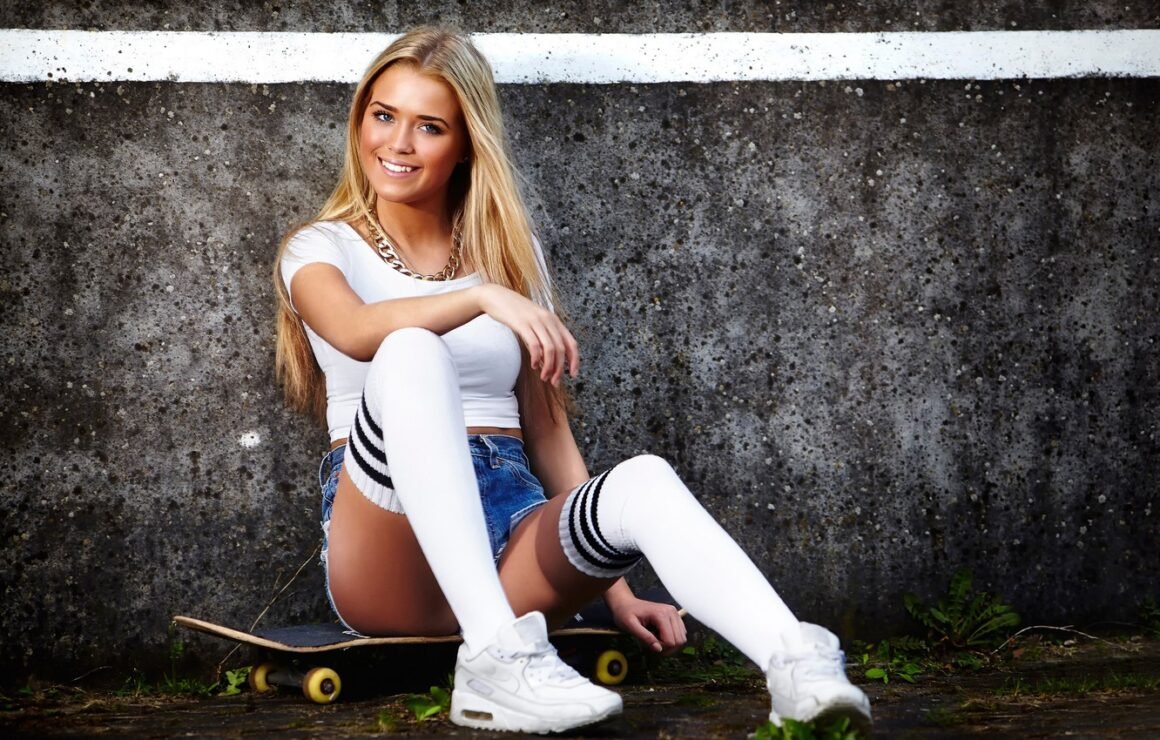 Every culture has those that are different than each other. In other words, it's easy to buck the stereotype that's laid down by society.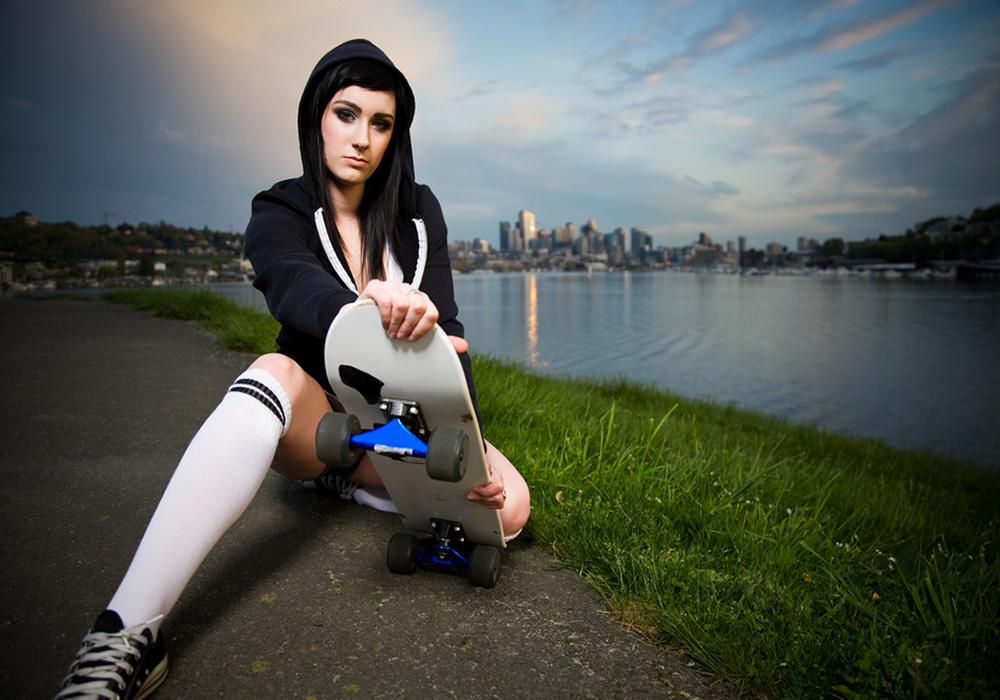 It's true, a lot of people think that skaters are grungy and wear dark colors. But the truth is that you can be a skater and still be into bright colors. It's just that skaters can lean toward different fashion choices as well.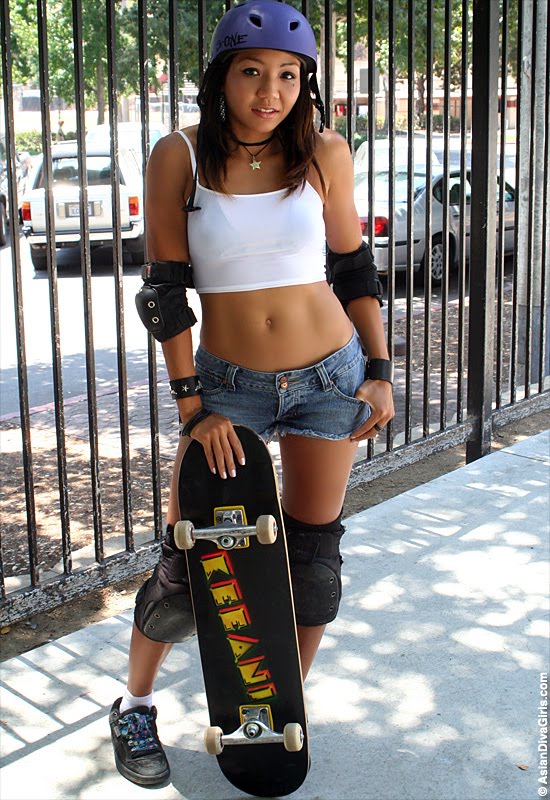 Some skaters choose to cover up when skating, as far as their elbows, knees, and head, but there are those that believe in their skills and might not care about the added safety. Hey, everyone has the right to skate as they will.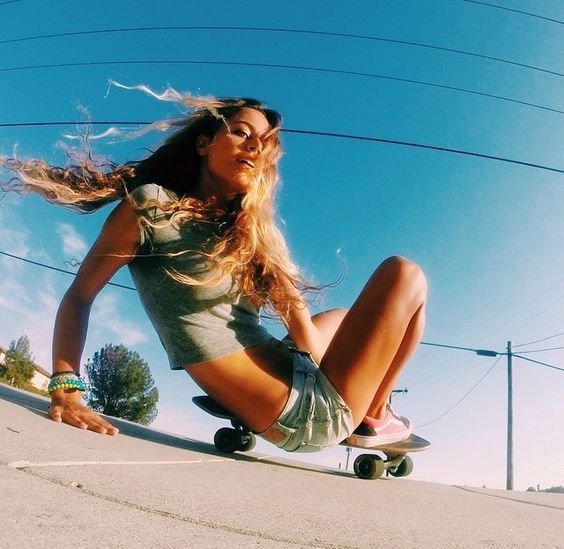 Honestly, your body has to be able to move a bit when skating, since being stiff as a board isn't just going to hamper your movement, it's bound to get you hurt even worse if you wipe out.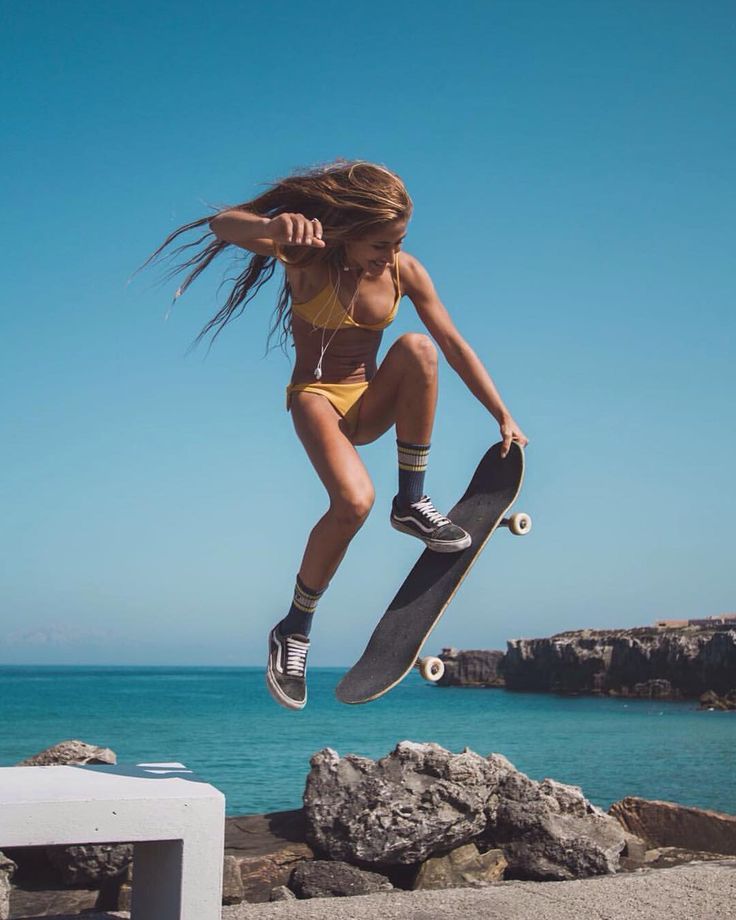 If that's what you're focusing on in this picture don't worry too much about it, I was too. But there's also the question of what's going to happen if she wipes out…I mean, ouch.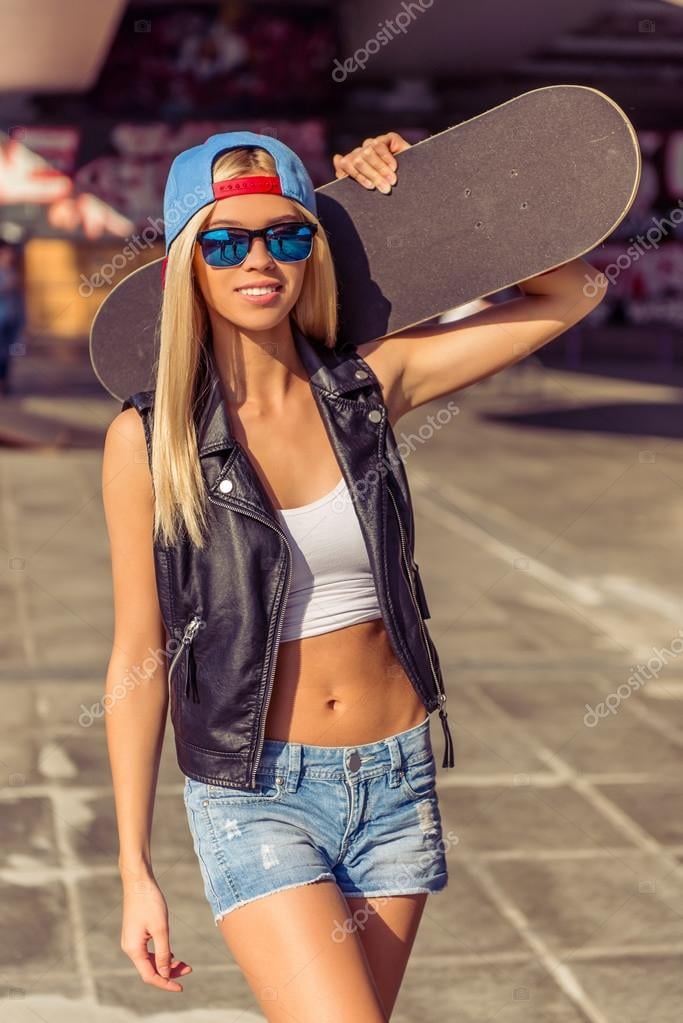 I could be dead wrong on this, but one thing that's true is that it's been deemed cooler to look like a skater sometimes than to be one, by some folks at least. But again, I could be wrong and would be glad to find out I am.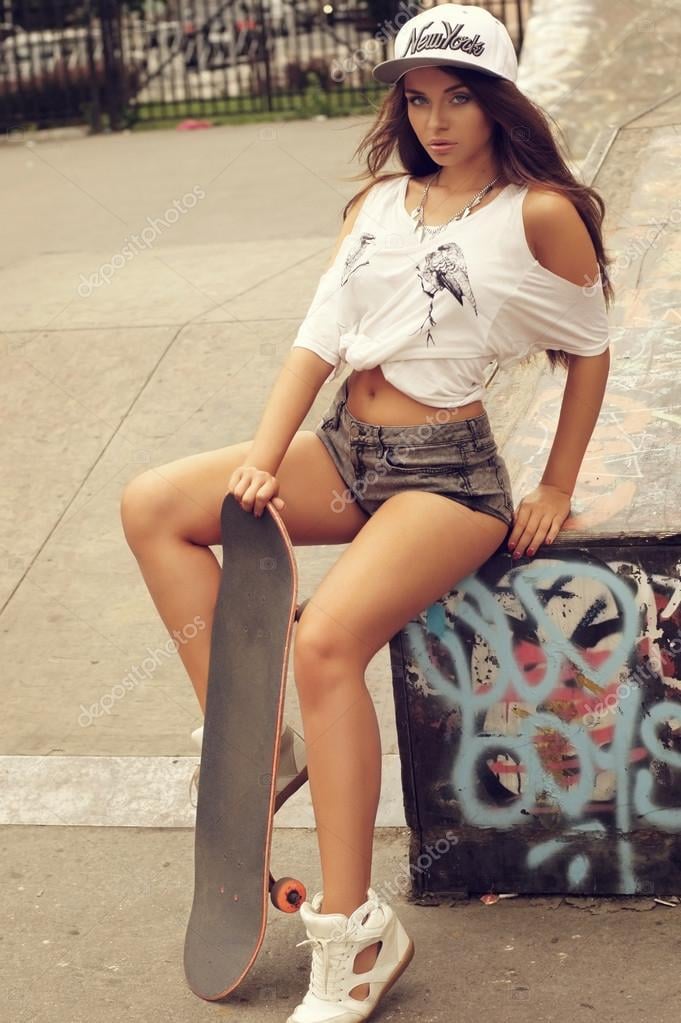 Don't get me wrong, I like looking at bared legs as much as the next guy, but thinking of what happens if a person falls is like, yikes. Of course, it could be extreme confidence in one's abilities that would help to select the outfit.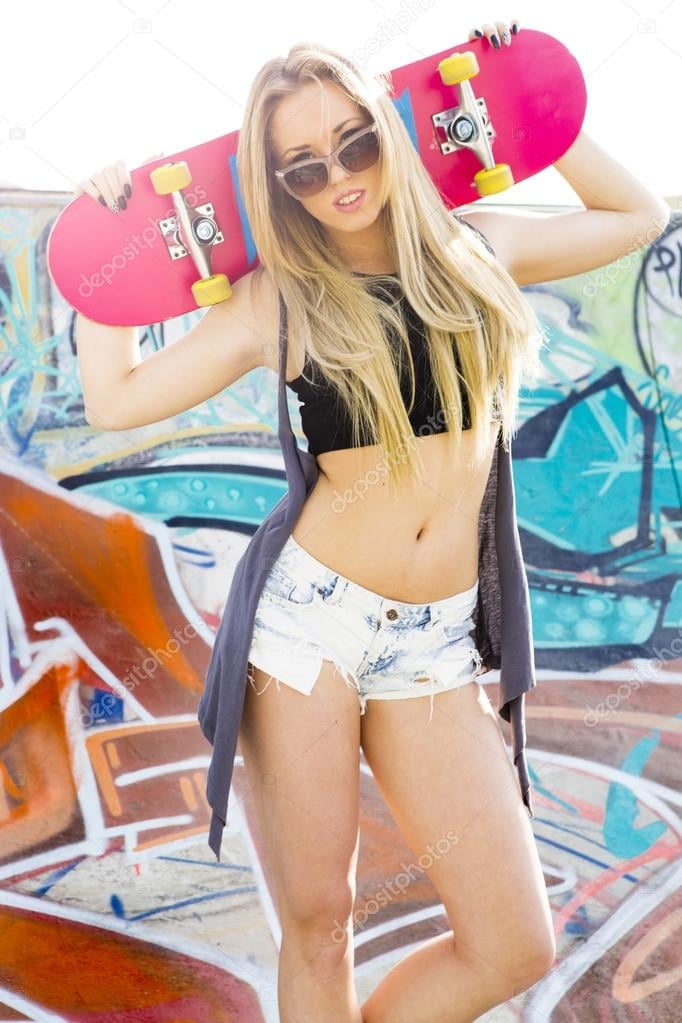 Some skaters don't really care that this has happened, especially those that realize that female skaters might enjoy this kind of representation. But for those that end up being outed as posers just trying to look cool, it does feel as though it's not needed.
It's a bit nipply out there I'm guessing, or maybe the fabric of her shirt is rubbing against her body in a way that's stimulating.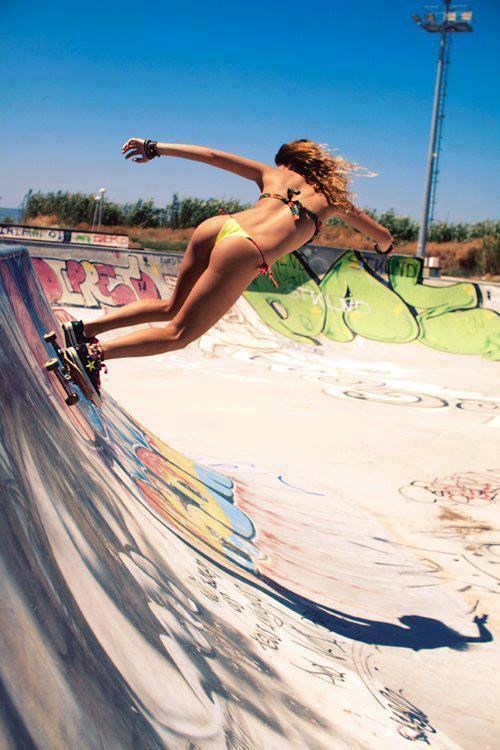 Maybe a lot of skaters don't worry too much about falling since by the time they're up like this, a lot of them are confident in what they can do. But hey, accidents happen.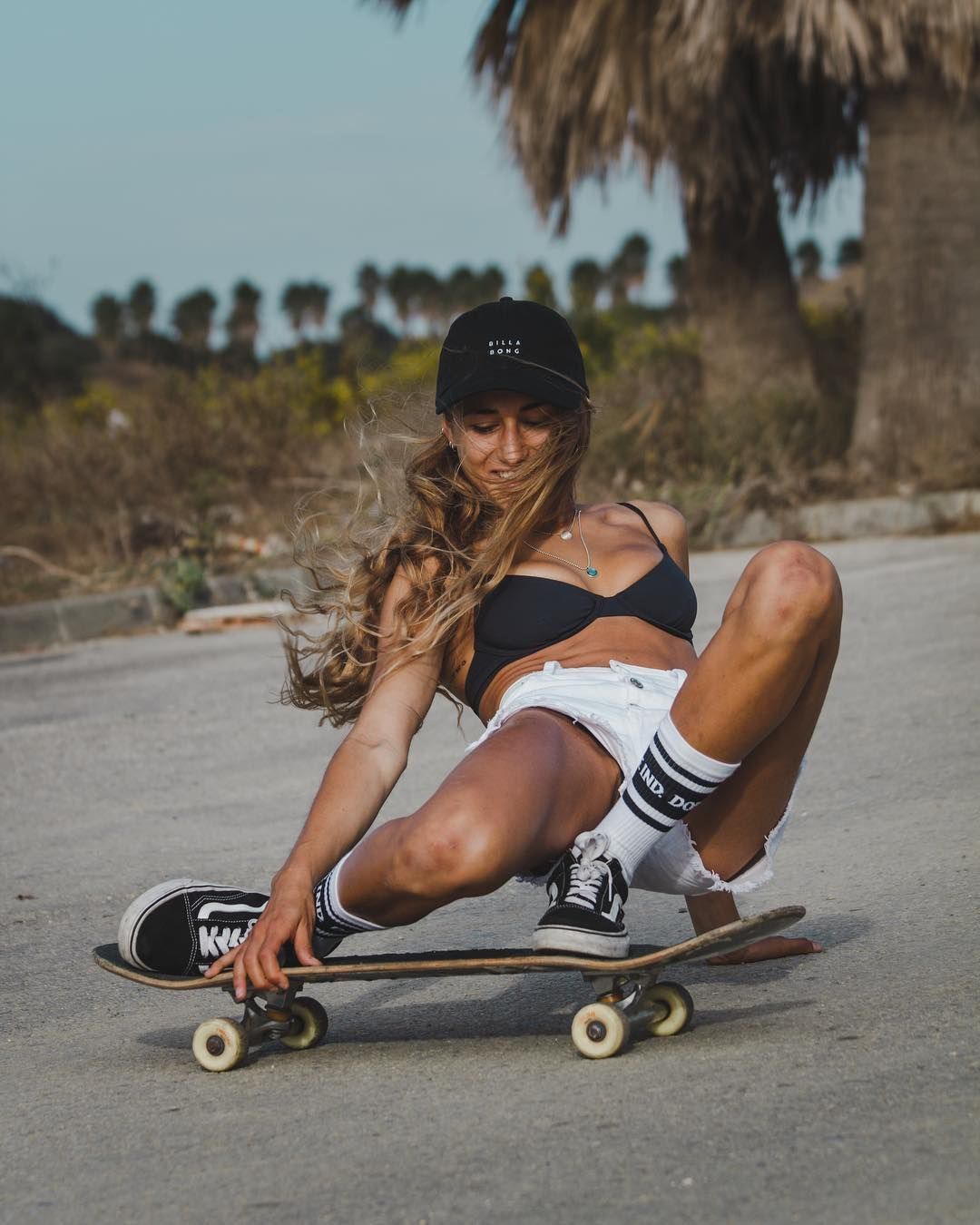 Those low maneuvers are pretty cool since it makes a person wonder how strong the person on the board really is, given that one's core strength might have to be at a certain level for this.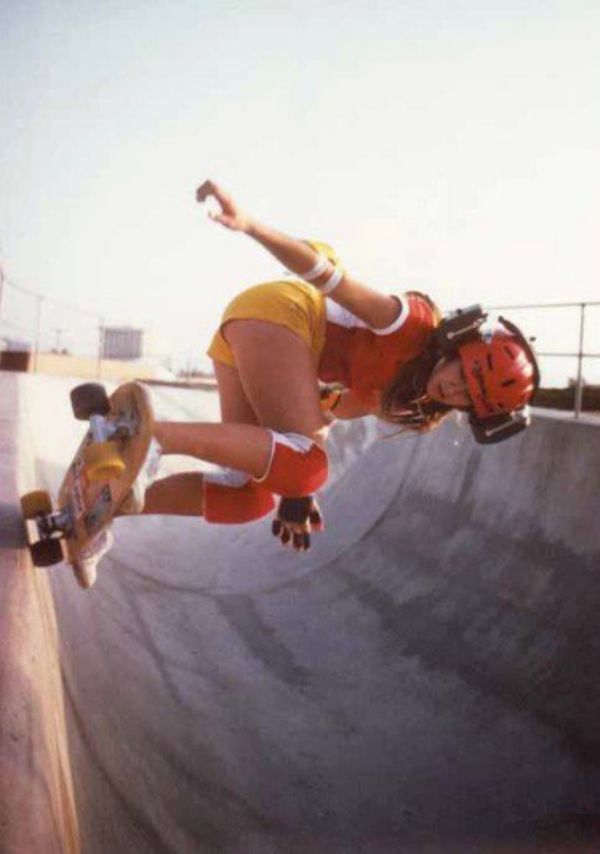 Don't forget that women have been hitting the boards for decades now, even if they haven't always been as recognized. Peggy Oki was one of the infamous Z-Boys back in the day, even earning the name Z-Girl, for obvious reasons.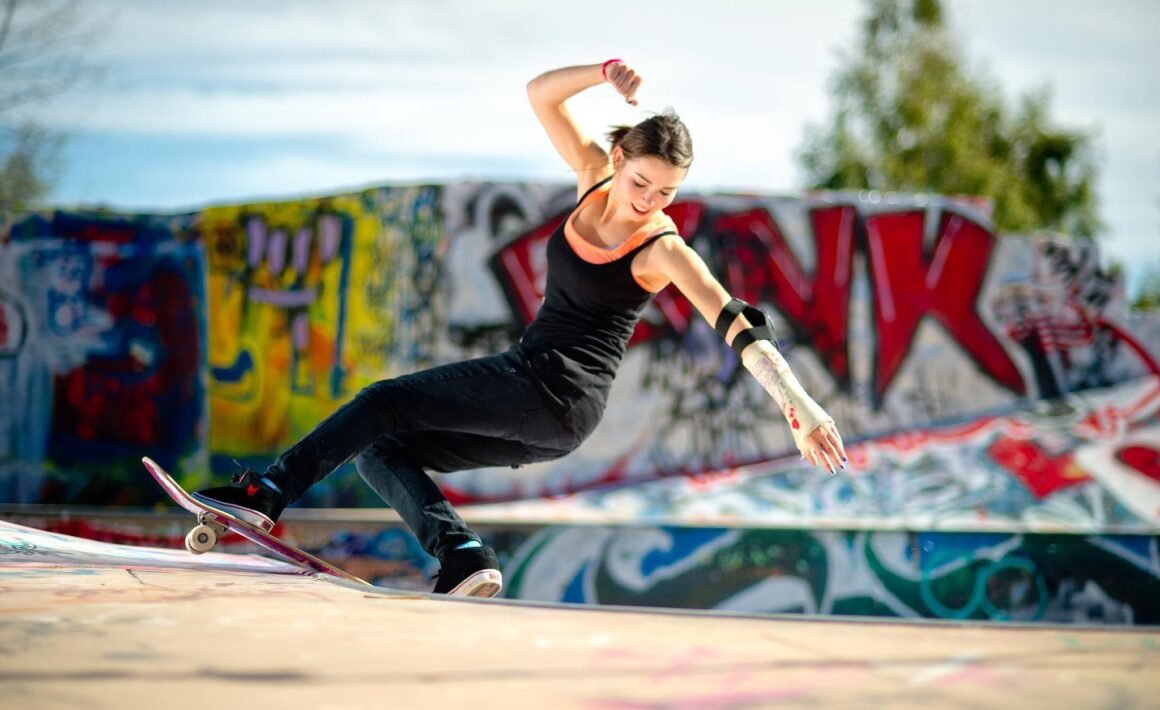 There's something impressive about watching anyone on a board as they perform one trick after another, especially when they're damned good at what they're doing.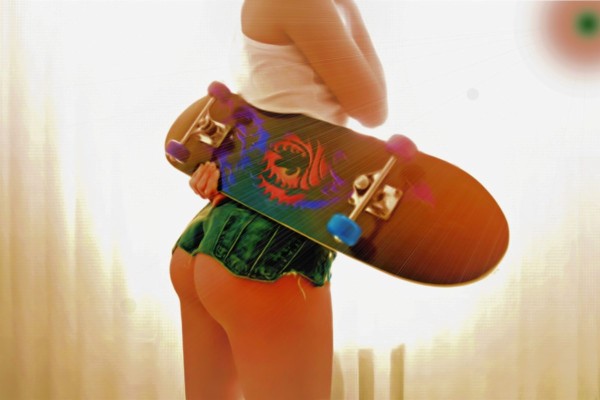 Shift your eyes upward, just an inch or so. I know, it's tough…you thought I was going to say hard, didn't you?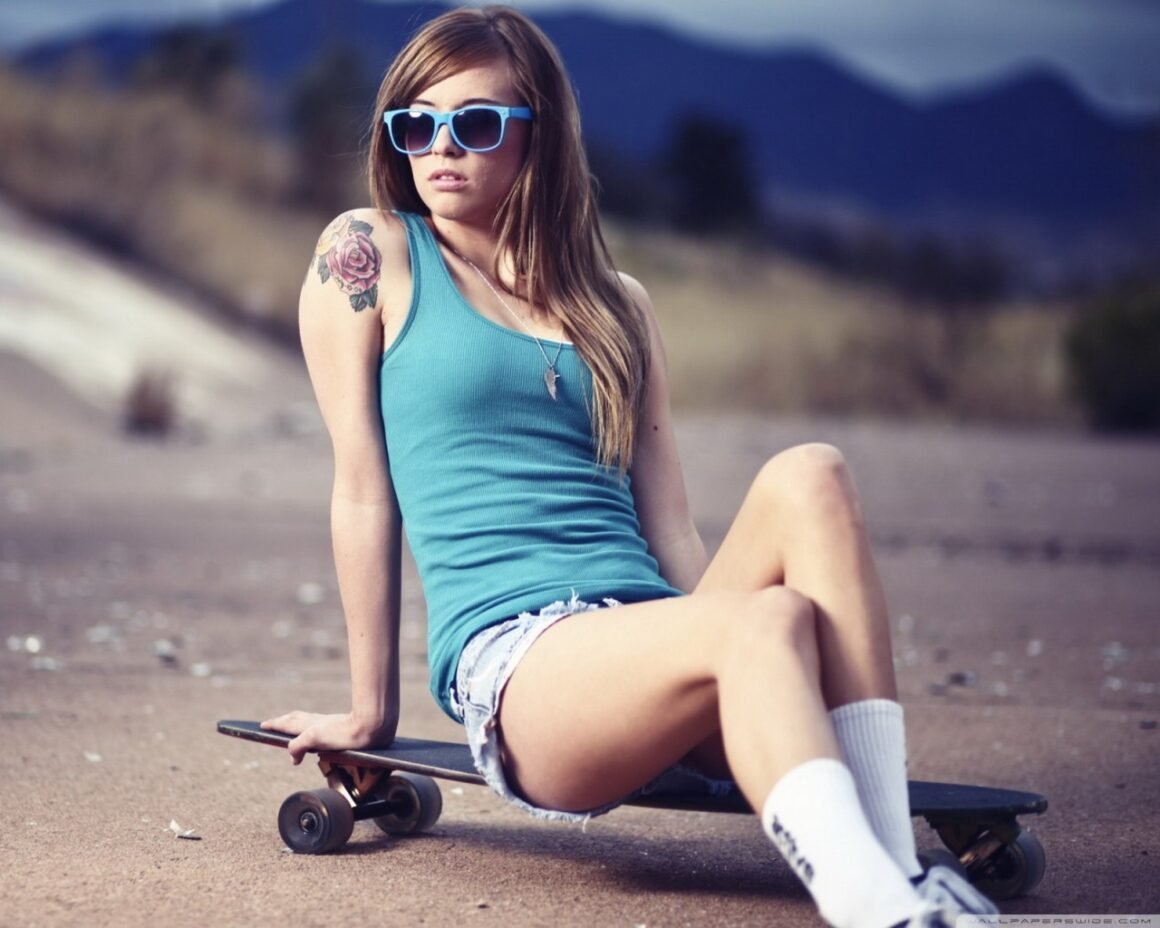 Some describe skating much like they would describe surfing, which is pretty cool since a lot of skaters have taken their inspiration from surfing since the 70s.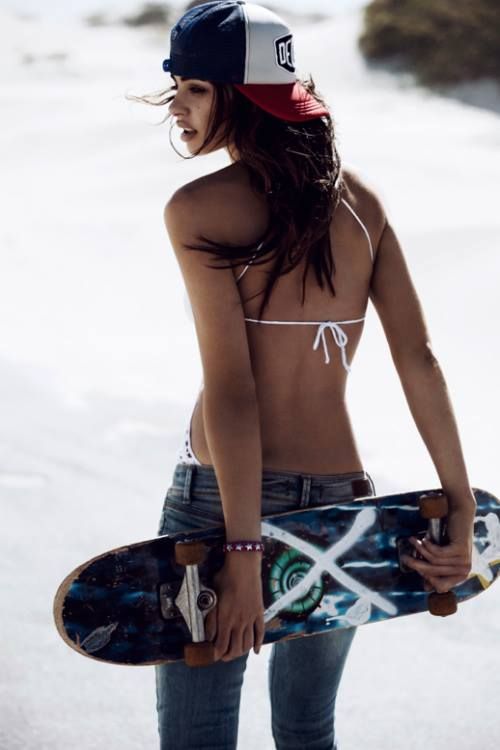 It's either the culture, the various looks, or something else that's tough to explain since there's something alluring about it, but also something that makes some people want to dig deeper and find out the truth about it.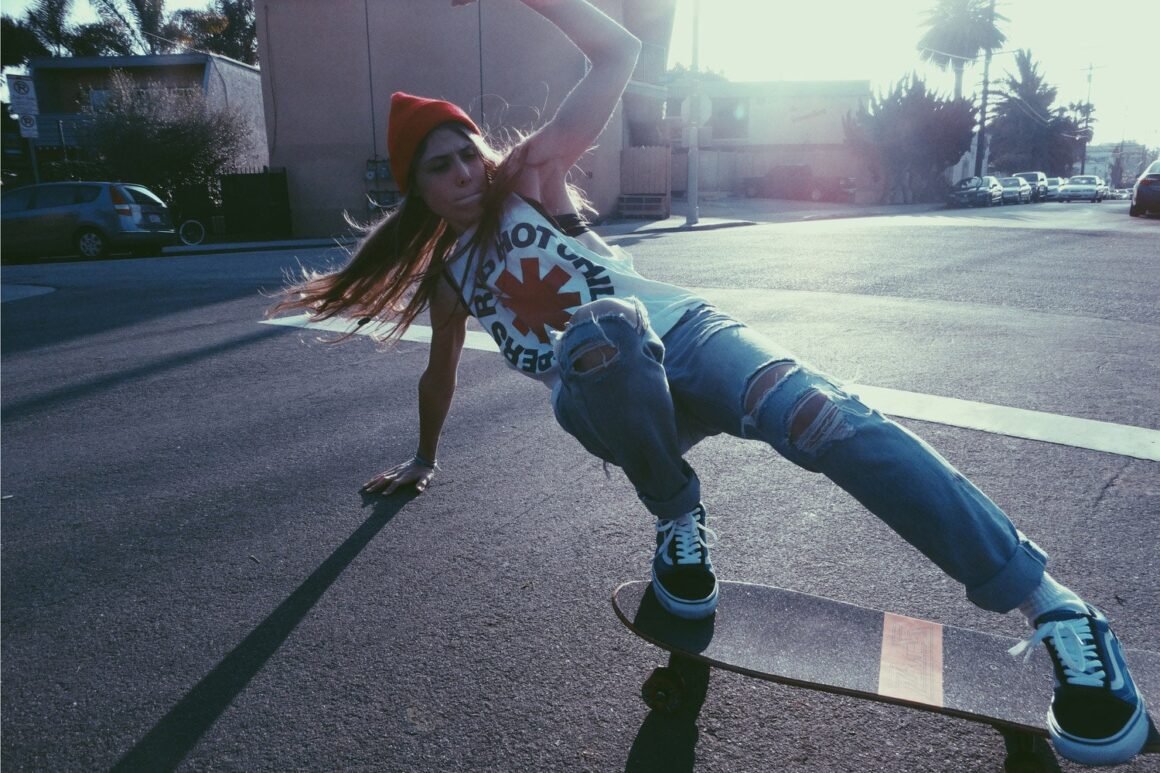 Of course, it might be spontaneous and as such, there wouldn't be a lot of time for gloves, now would there? Skating feels as though it just happens sometimes, which feels a lot purer than if it were all planned out.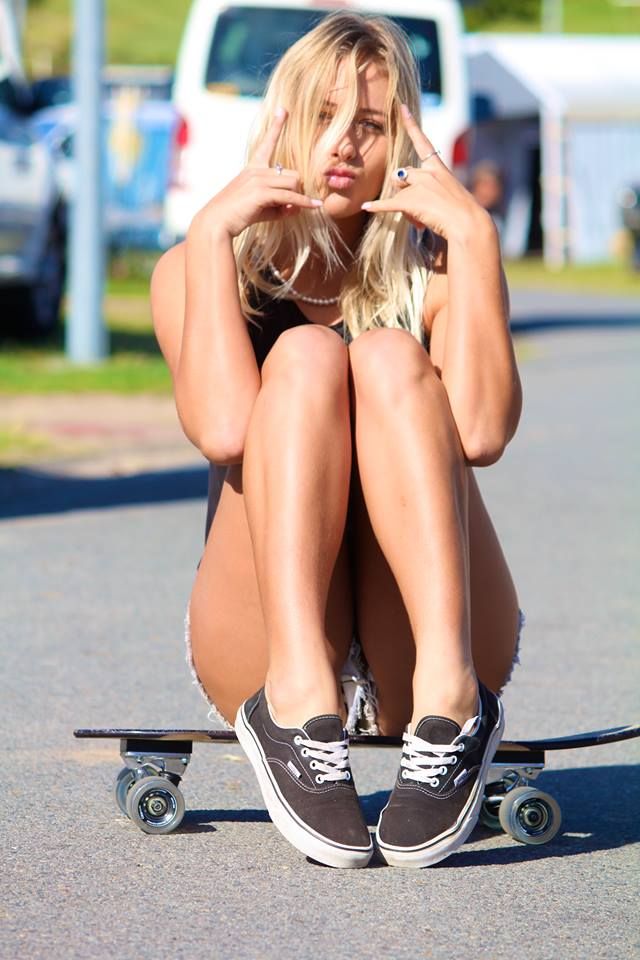 One thing that no one can possibly say is that skating is boring since there's always bound to be some reason to roll.
WTR?
You don't have to understand it to get into it. Skating is something that, much like anything that people enjoy, kind of needs to be felt and experienced to even come close to understanding it. And the fact that it's there for anyone and everyone to enjoy is pretty cool.