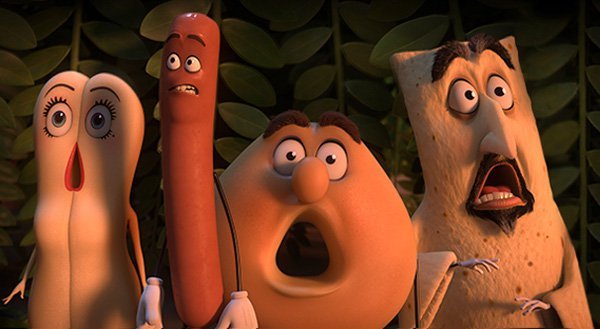 Sausage Party Could Be the Funniest Animated Movie Since South Park
You don't get many R-rated animated movies. Up until this year, studios wanted to keep cartoons and superhero movies PG-13 at most to ensure massive gross at the box office. If you age restrict the audience, you're going to lose money.
Or so they thought.
Deadpool already proved you can make a superhero movie vulgar and for adults yet still bank out the ass ($708,228,229 worldwide as of today.) Now, Sausage Party could change the game for animation. Adults watch cartoons as much as children nowadays. And this foul-mouthed, profanity-filled red band trailer is definitely not for kids.
Seth Rogan and his crew (presumably after smoking s shit ton of weed) wrote and created this movie about
one sausage leading a group of supermarket products on a quest to discover the truth about their existence and what really happens when they become chosen to leave the grocery store. The film features the vocal talents of a who's who of today's comedy stars – Seth Rogen, Kristen Wiig, Jonah Hill, Bill Hader, Michael Cera, James Franco, Danny McBride, Craig Robinson, Paul Rudd, Nick Kroll, David Krumholtz, Edward Norton, and Salma Hayek.