Maybe It's Maybelline, Maybe It's Plastic Surgery…But It's Definitely Not Natural
Yulia Kriger, from Russia says she is an all-natural babe, with no cosmetic surgery on her face. But you take a look at this picture and tell me something isn't a little fishy about her story…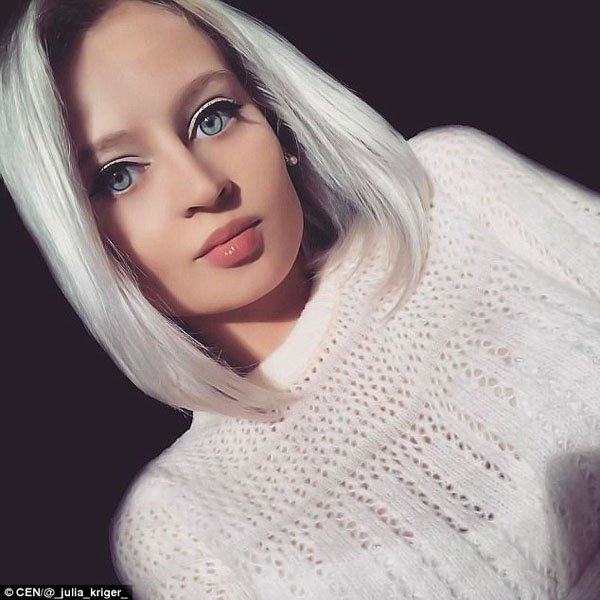 She says she was born with her stunning good looks and needs nothing more than a little makeup to enhance them.
"The first time I got compared with Barbie was at school," she said. 'I wasn't surprised because it just means having a neat look and symmetrical facial features.'
Aside from tooting her own horn, Yulia does admit that she has had some work done.
Her D-cup tits, she admits, are in fact fake but that's neither here nor there.
She's not the first person to try to be the real-life Barbie, but let's hope she's the last.
There's no denying she's beautiful, but I'm just not buyin it. I mean, if it's not plastic surgery, share what kind of Photoshop app you're using. It's the very least you could do.