Radass's interview with Hanna
We were pleasantly surprised to learn that a dancer at the upscale gentleman's club Rick's Cabaret in New York is a fan of Radass.com!
"I love Radass," says the adorable blonde, originally from Florida. "The photos are so funny. And your shirt's awesome too!" Well, we can't argue with her on that one.
We asked her how she enjoys working at Rick's, and what is so Radass about her job! "Dancing at the club is great," adds the Rick's Cabaret Girl. "I get to meet lots of interesting people — famous actors, athletes, Wall Street executives. Of course I can't say their names." winks Hanna. "We respect everyone's privacy."
Is there anything you want to say to the other fans of Radass.com? "Hope you'll come see me dance."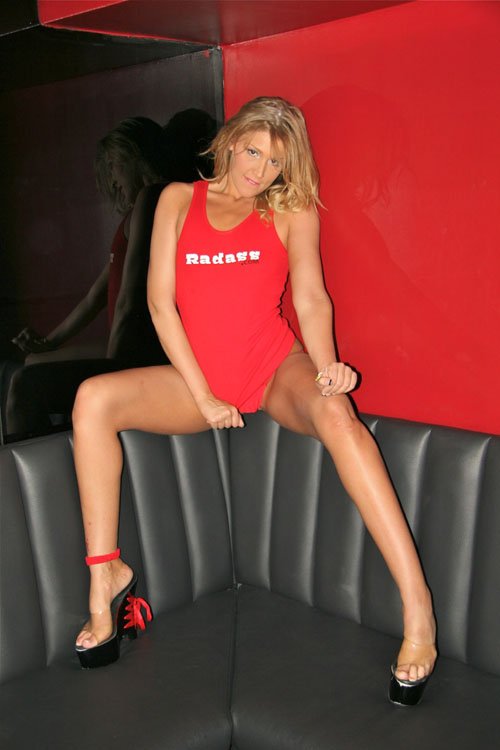 Rick's Cabaret New York
*** Over 100 Showgirls Daily
*** Three Floors of Luxury
*** VIP Private Suites, Deluxe Sky Boxes
*** Full Menu Steakhouse, Open Late
*** Roof Deck Cigar Lounge and Garden
*** Businessmen's Lunch Special
*** Weekend Brunch
*** Home of the "New" Midday Bachelor Parties
Photos courtesy of Rick's Cabaret.