There are perks to remaining unattached.
Male or female, those that live alone know that a lot of these facts are true.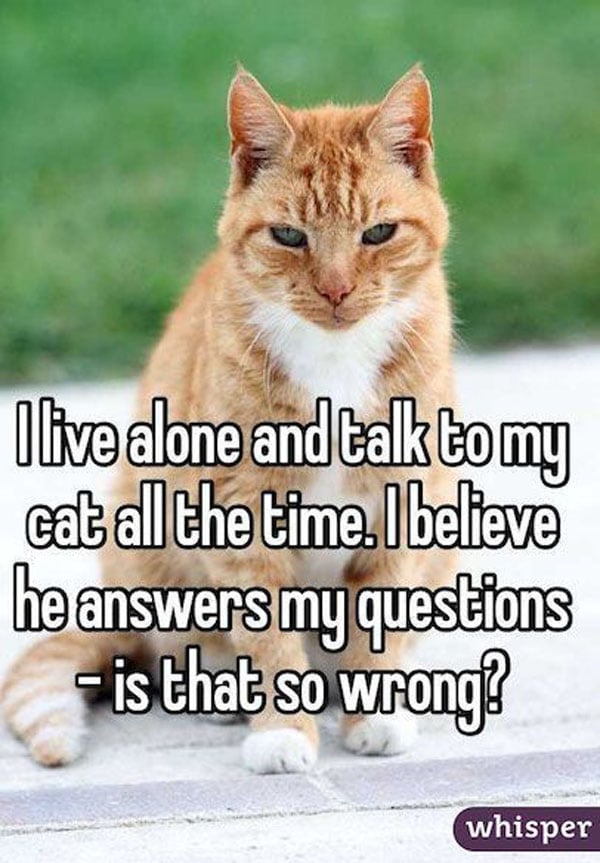 Are you sick and tired of people feeling sorry for you because you live alone? Sick of your parent's asking you when you are gonna meet a nice guy/girl and settle down? How about blind dates? Is defending your life choice just plain flat wearing you out? Well here is some hope. Some good rebuttal material you can use to refute your well meaning family and friends.
According to numerous Whisper users, a free mobile app that allows users to post anonymously, here are 10 bitchin reasons for flying solo. I am sure you can add plenty of your own reasons as to why you prefer to live alone but here is a pretty good start!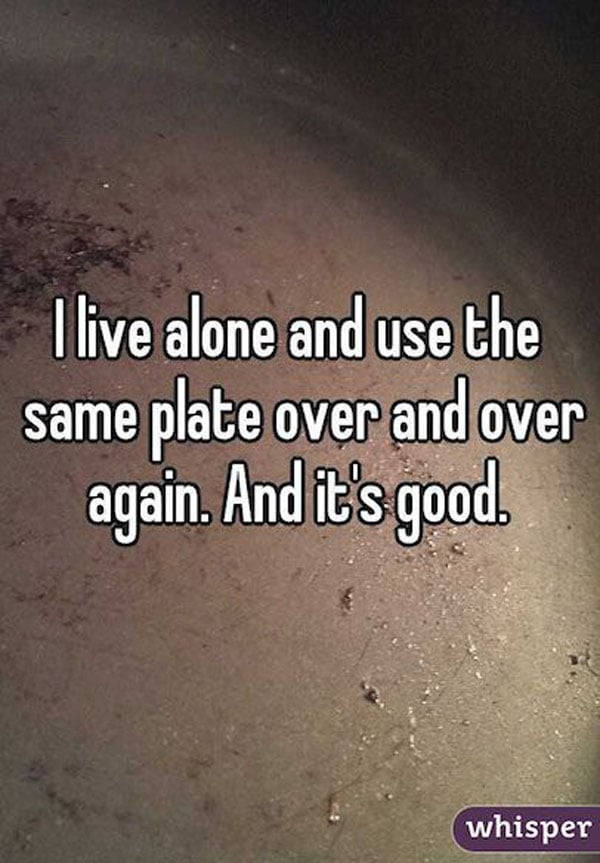 Eventually a person might want more, but when you're on your own, how many plates do you really need?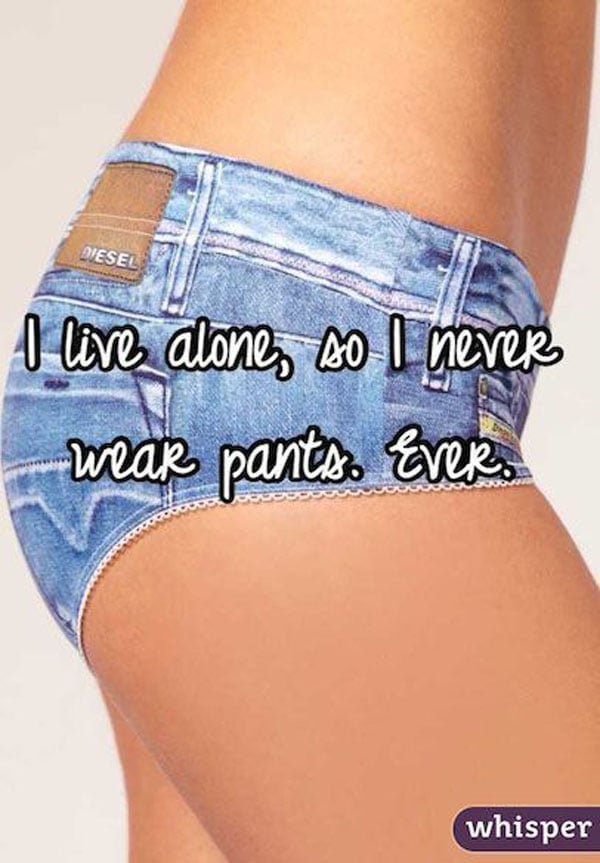 Seriously, there's no one to insult or impress by wearing pants, so let yourself be free.
Some behaviors might actually need some adjustment, but oh well.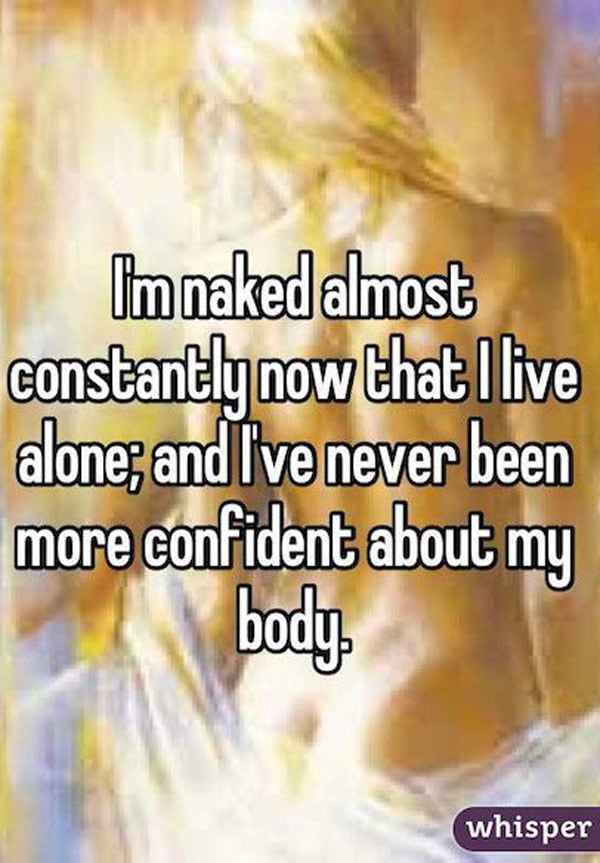 That's until you walk in front of a window or a doorway you forgot to cover.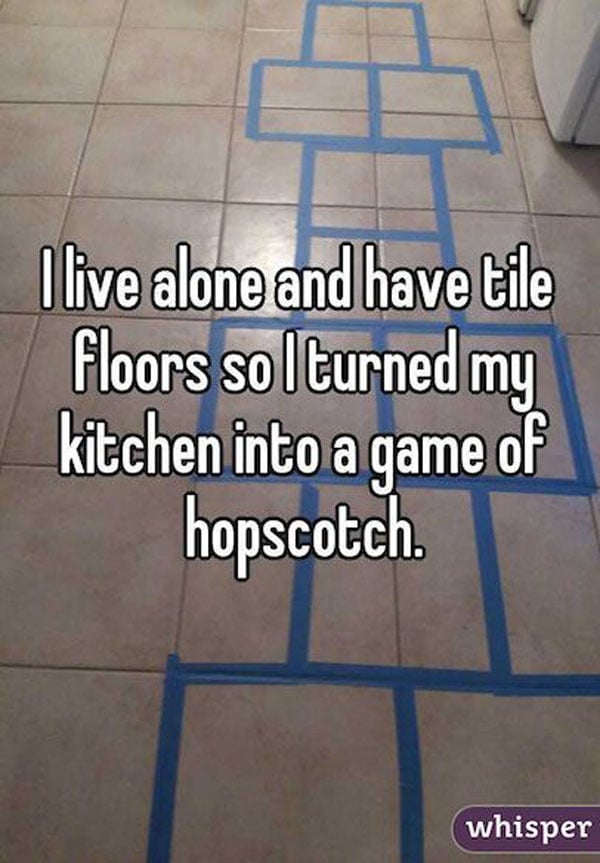 That's either really childish or really cool. Let's just go halfway and say it's good clean fun.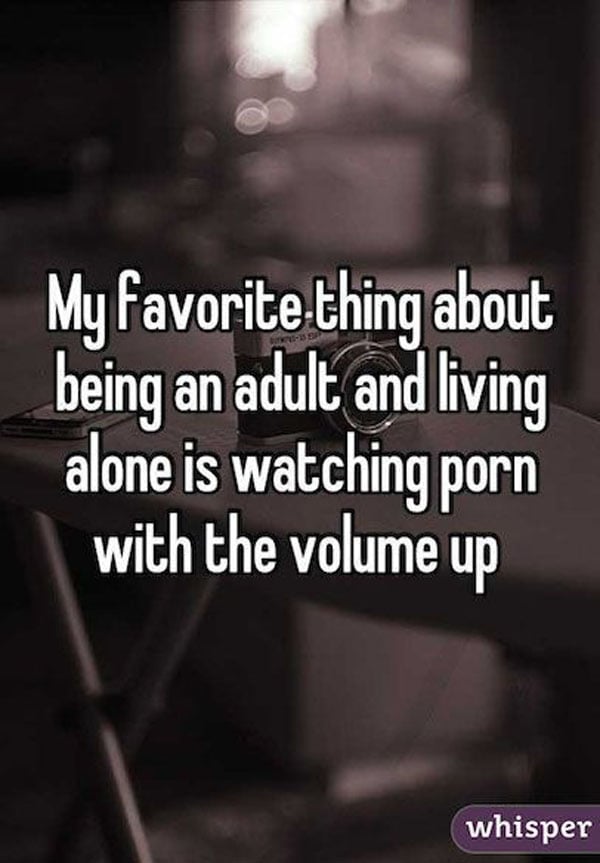 Your neighbors will either get excited or call the cops.
Practicality is the key after all.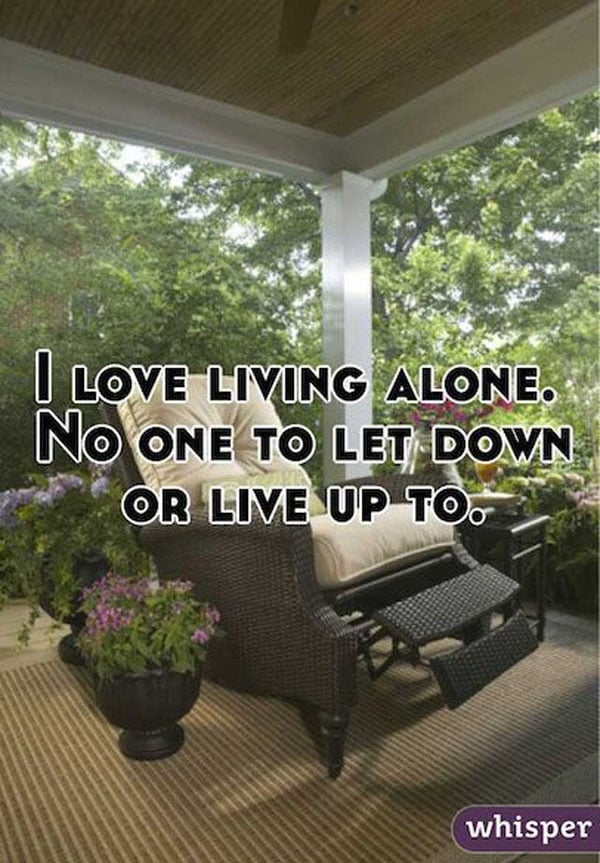 Damn right, but it does get a little lonely without friends around. Seriously, I like that part.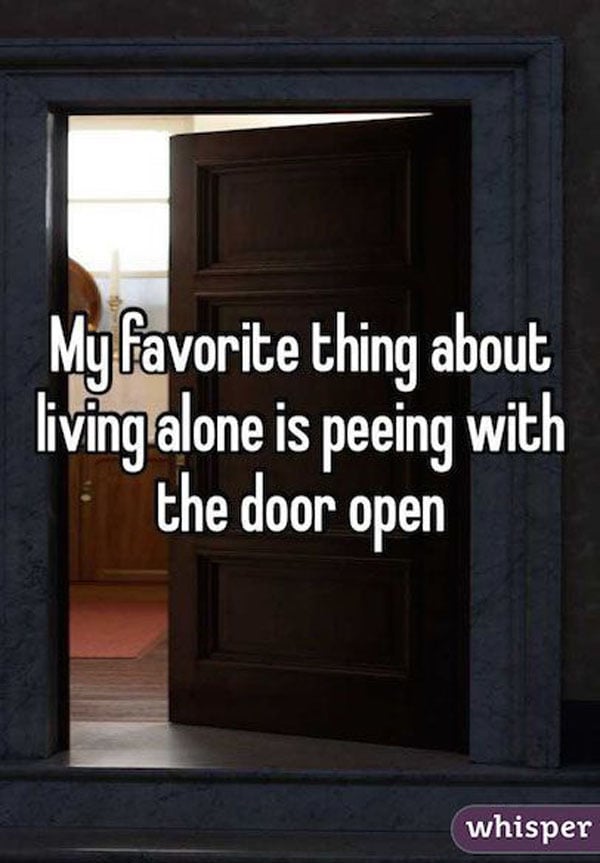 And if you position your TV where you can see it from the bathroom, all the better.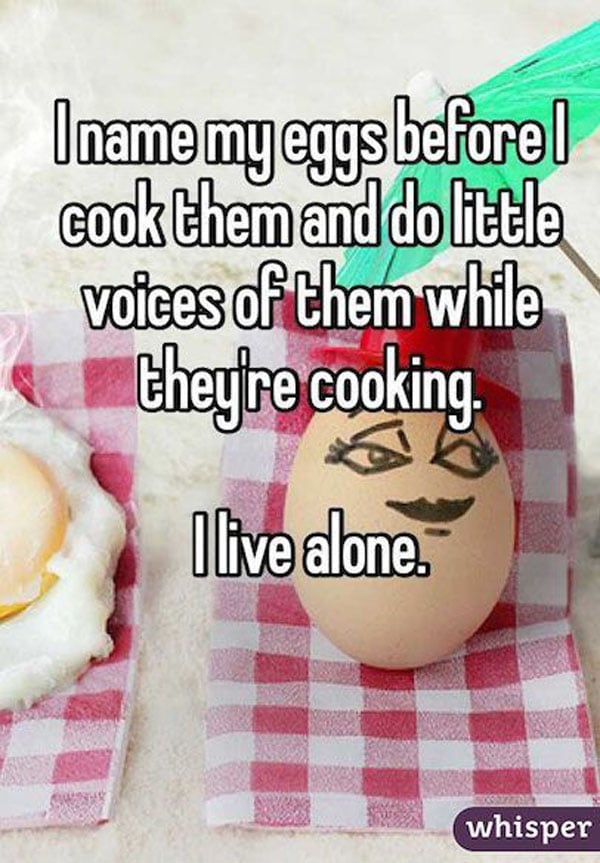 You're either a sadist, or you're bored, or both.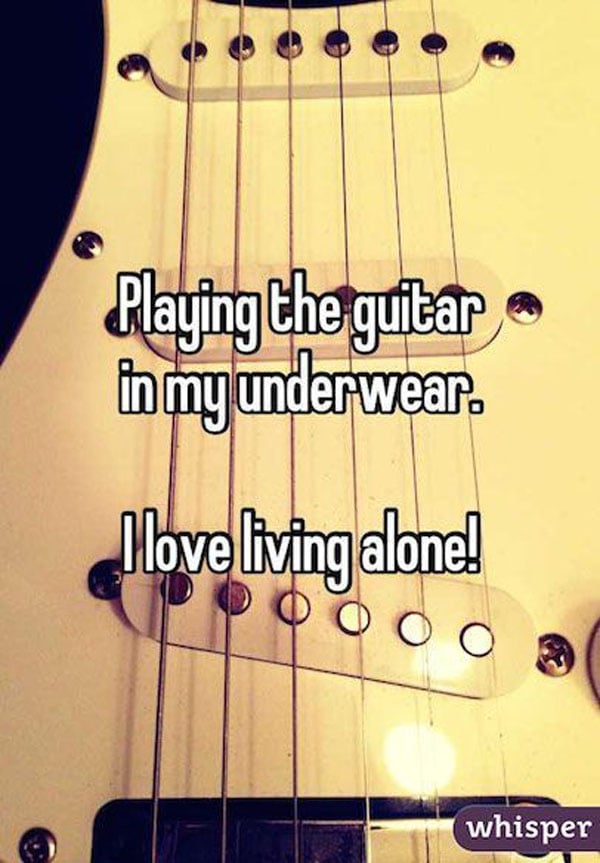 Yeah…totally.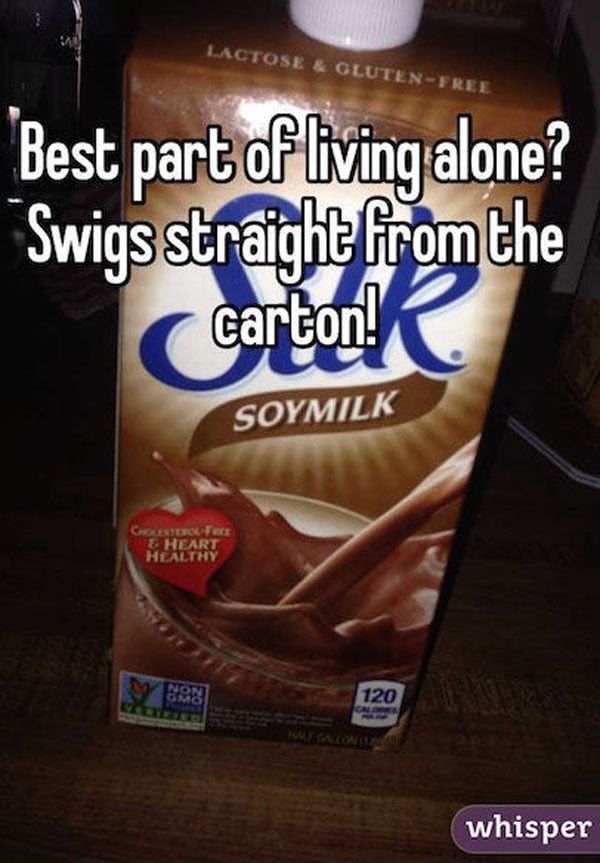 Hey, life goals man.
WTR? (Why's That Radass?)
Living alone definitely has its perks since there are things that you might want to do when you have a family or a roommate, but won't because it might upset someone. Living on your own is great in a lot of ways since it's all about freedom. But there are times when living alone might actually start to alter your thinking.