Or, just be in the right place at the wrong time.
You've got to wonder what happened a few seconds later.
Time to party!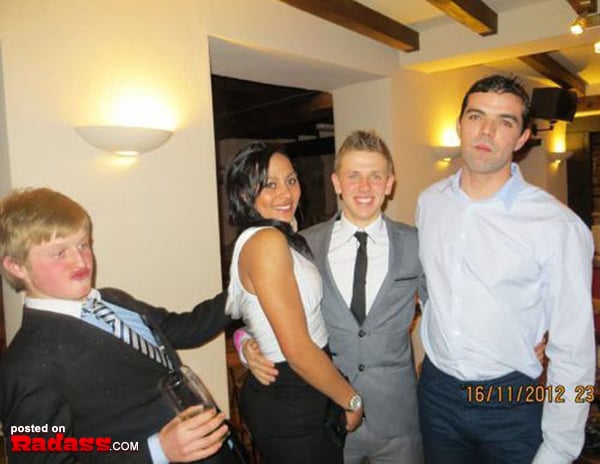 Dude on the right looks like he's loading up a response to the dude on the left…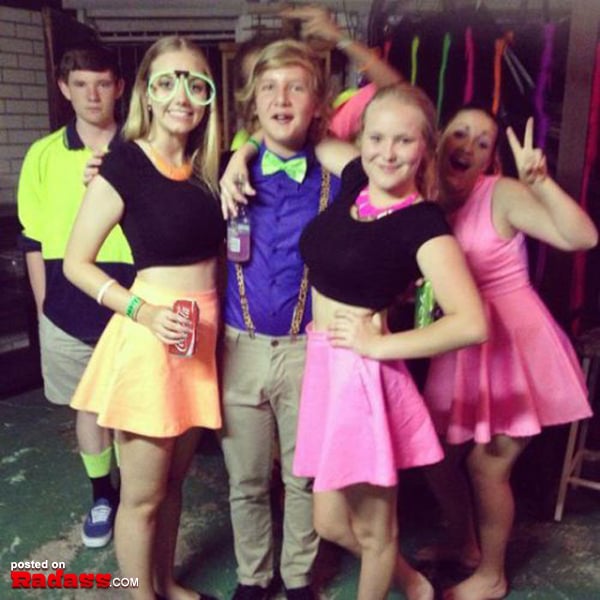 Yeah, the guy in the back might have a reason to look depressed.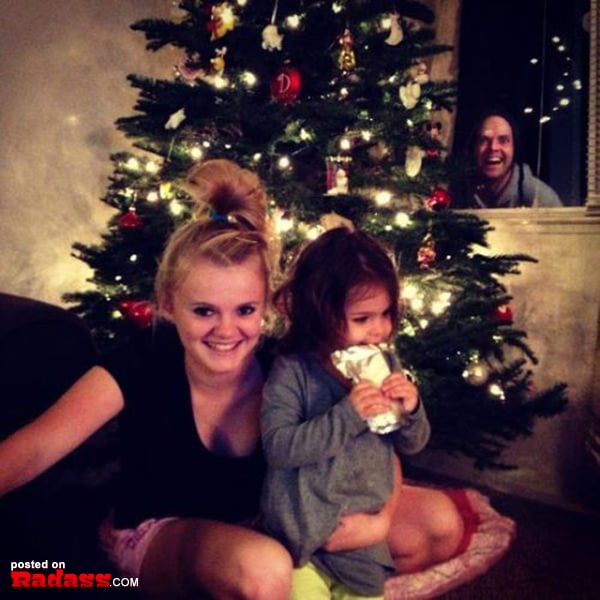 Little girl's just minding her business, like 'Nope, miss me with that noise'.
There's one in every family…
Aww, did they not pay attention to you fella?
Some do it when you're not looking, others are upfront about it.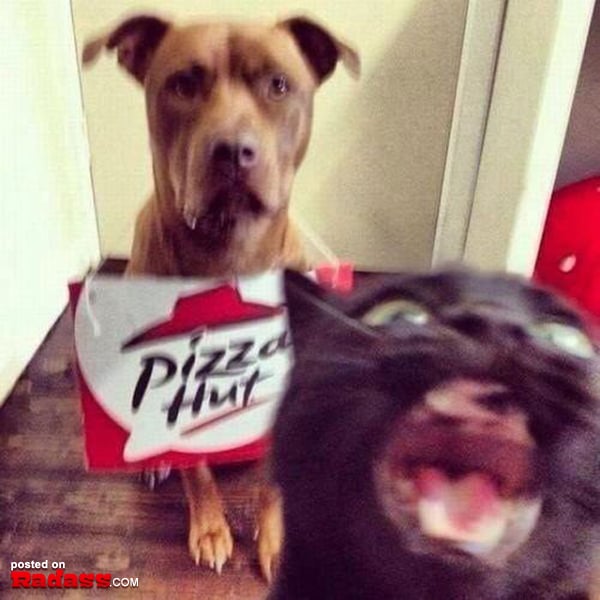 There is a comic called Get Fuzzy that exemplifies this perfectly.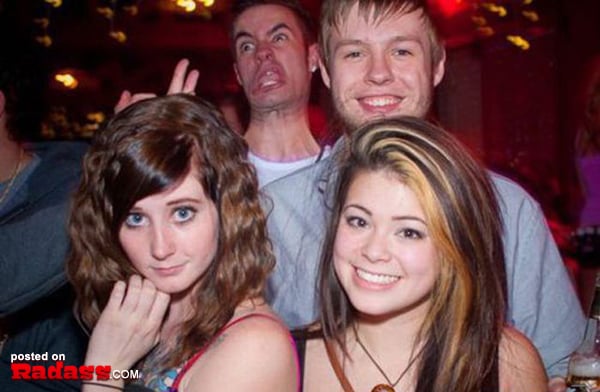 Maybe he was goosed with the thick end of a pool cue?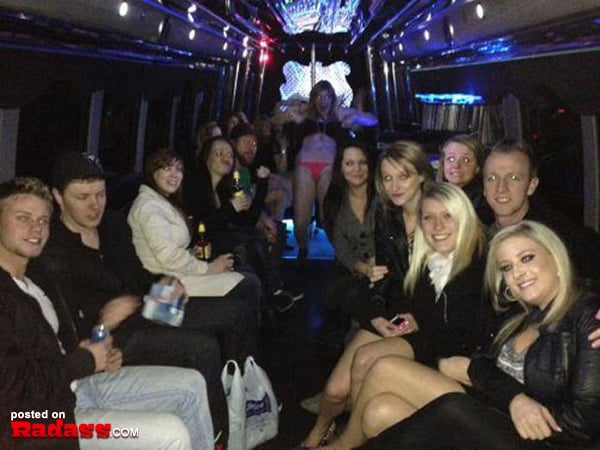 Wow…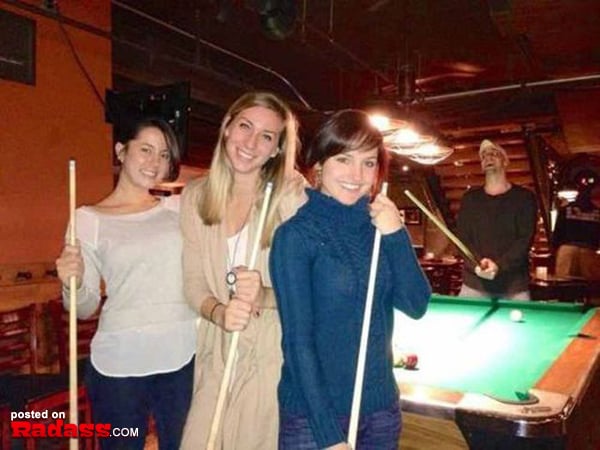 Admittedly, this is the kind of guy that you want to smack.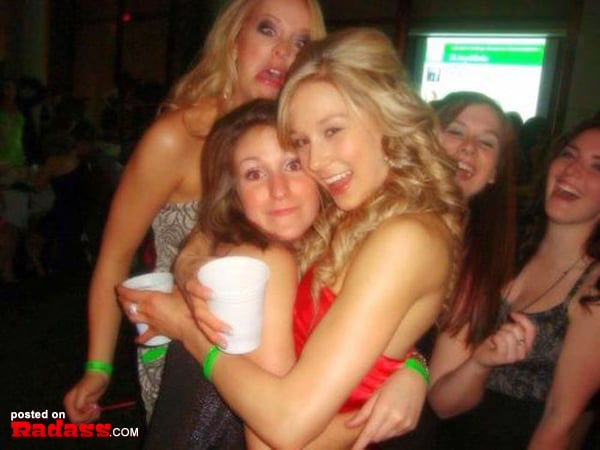 Well maybe if you waited your turn you could get get a hug.
Not all photobombs are bad.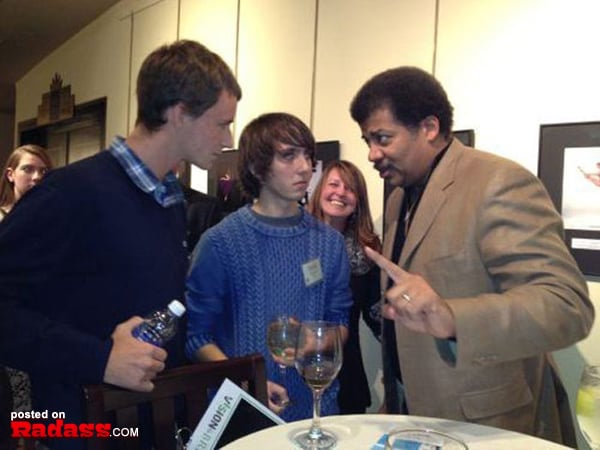 Hey, at least she's smiling.
A Jackass photobomb…anyone?
Hey, she's having a good time in the back there.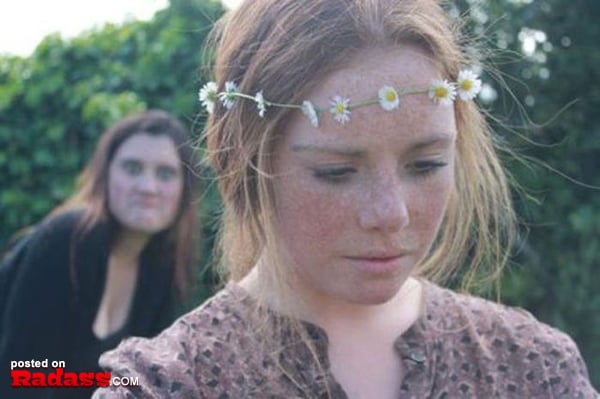 This would have been a nice photo otherwise…thanks Karen.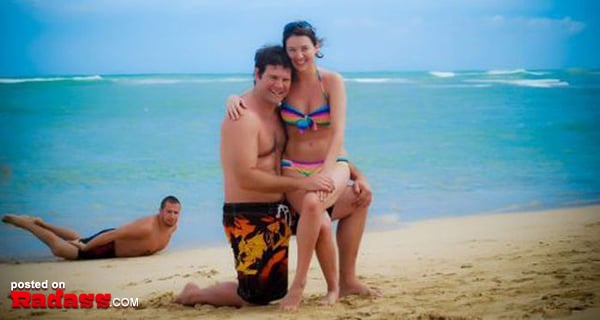 Meh, he's not that big of a deal, just photoshop him out.
It goes from bad to worse to okay, to worse to bad and back again.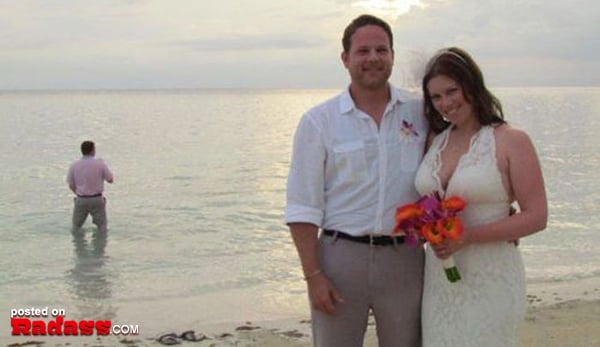 I guess the toilet wasn't close enough.
This is when you ask 'really?'.
Okay, this is about to get bad.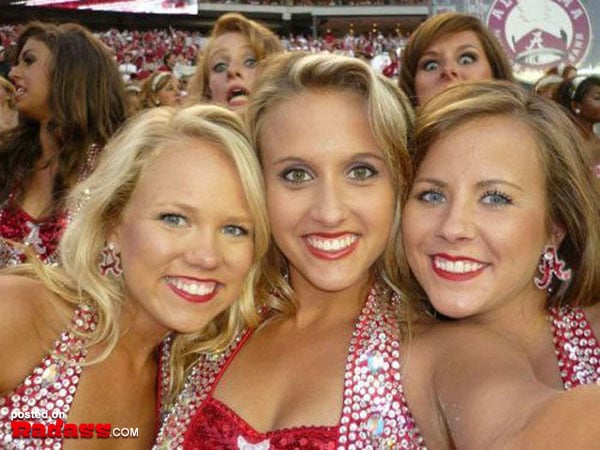 You had one job, to smile, was it that hard?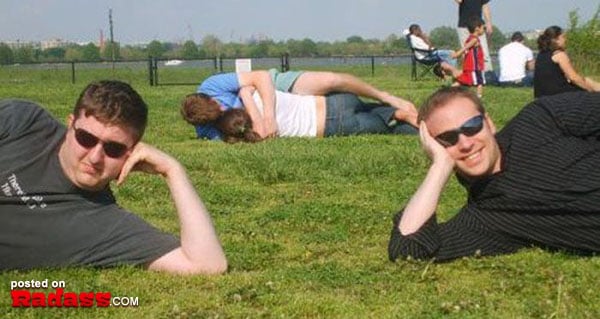 I mean, there's a worse position they could have been in.
Context is definitely important.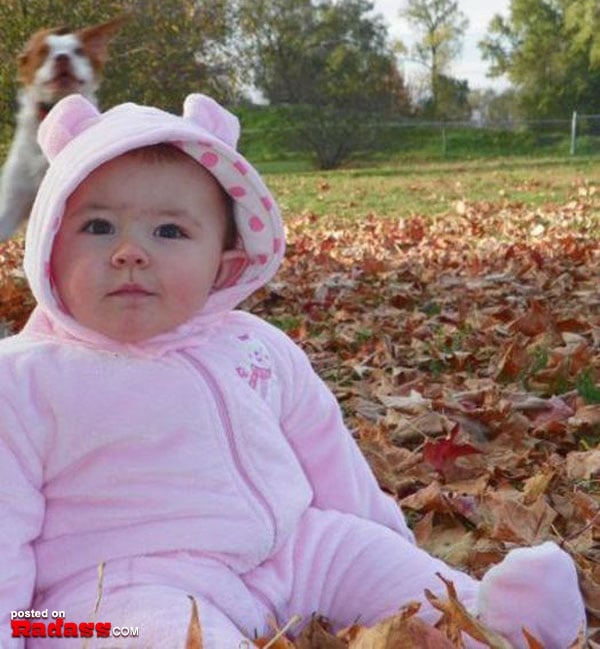 This looks look it could have gone bad.
Ah, she's having fun dude, leave her alone.
Psst, don't look behind you.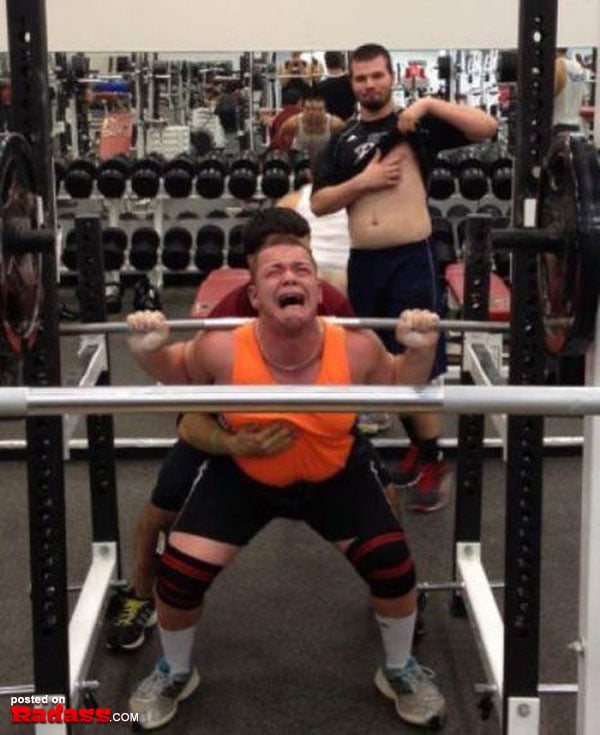 This is all kinds of awkward.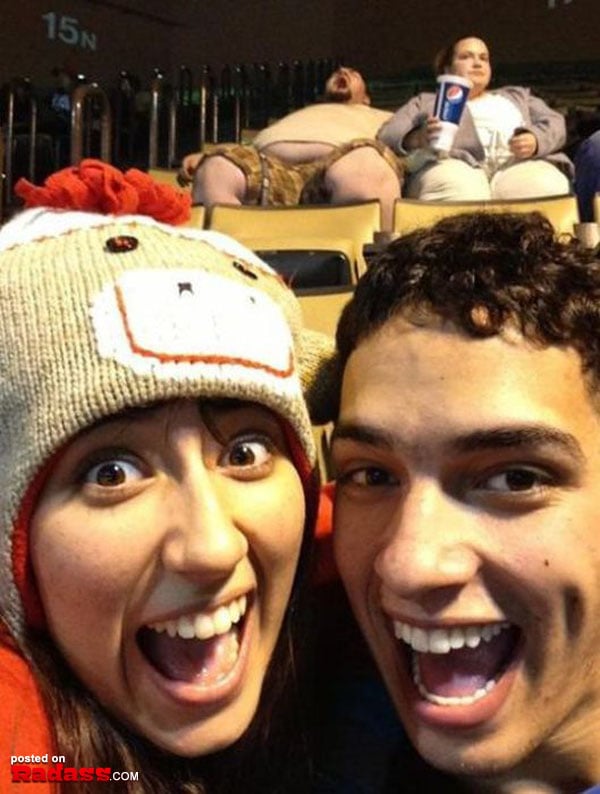 That's a lot of guy spilling over that seat.
Good timing, what can you do?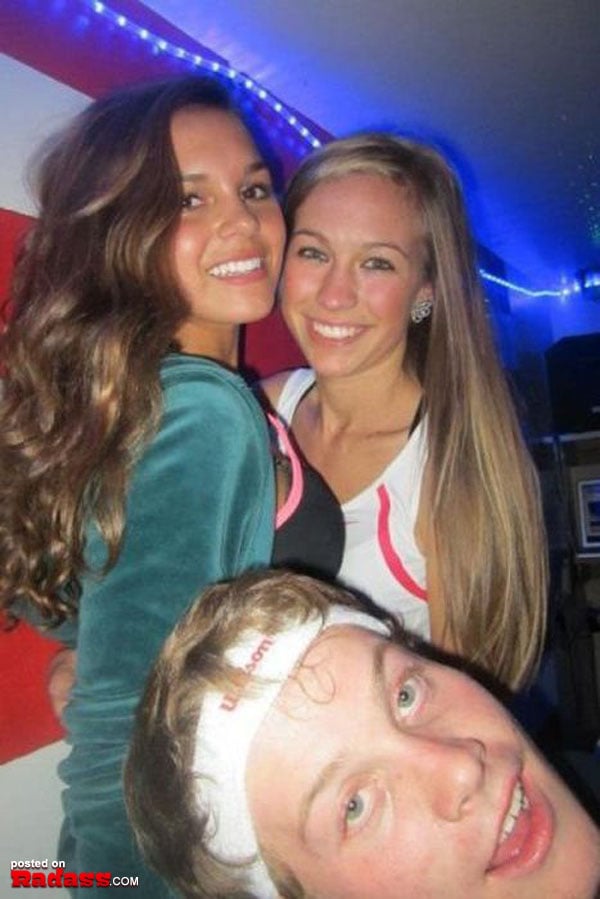 Meh, they came out looking alright, while Mr. dazed and confused probably doesn't remember this.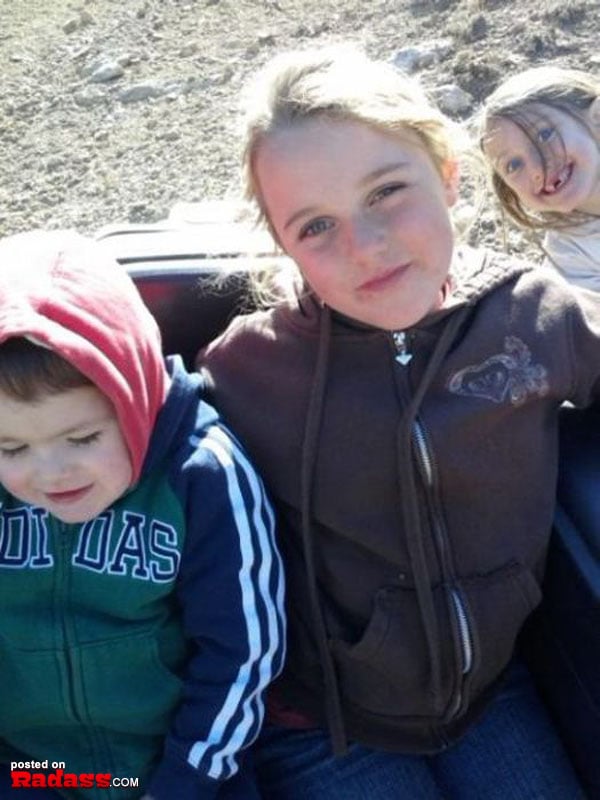 Did anyone else hear the wind whistling?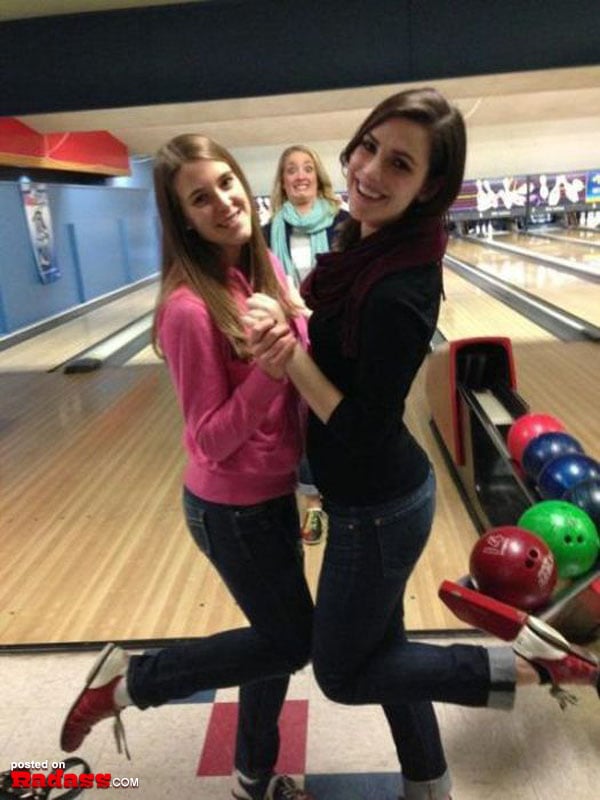 What a look.
He's not hurting you, mind ya business.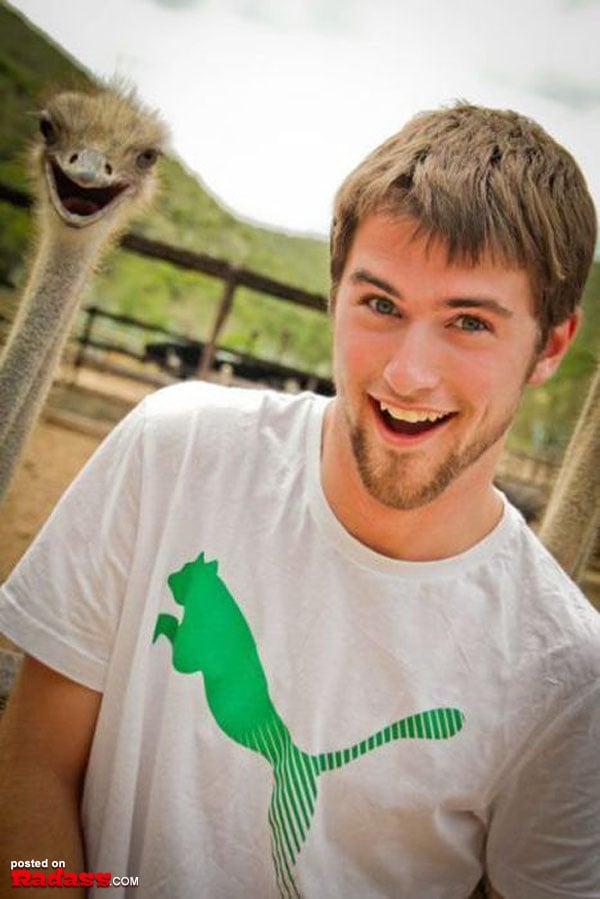 Wait till he turns around.
The backstory for some of these is bound to be interesting.
I doubt she lost her contact lens down there.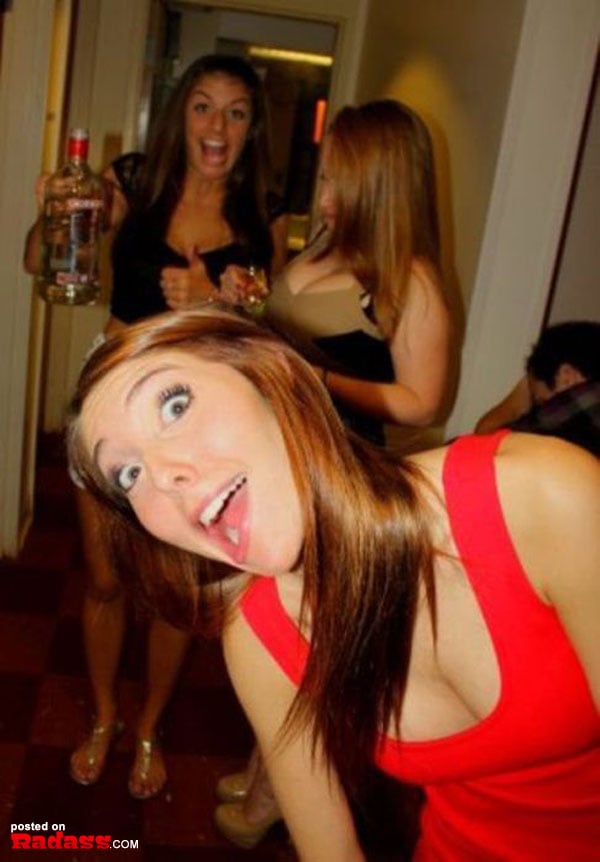 And so the night begins…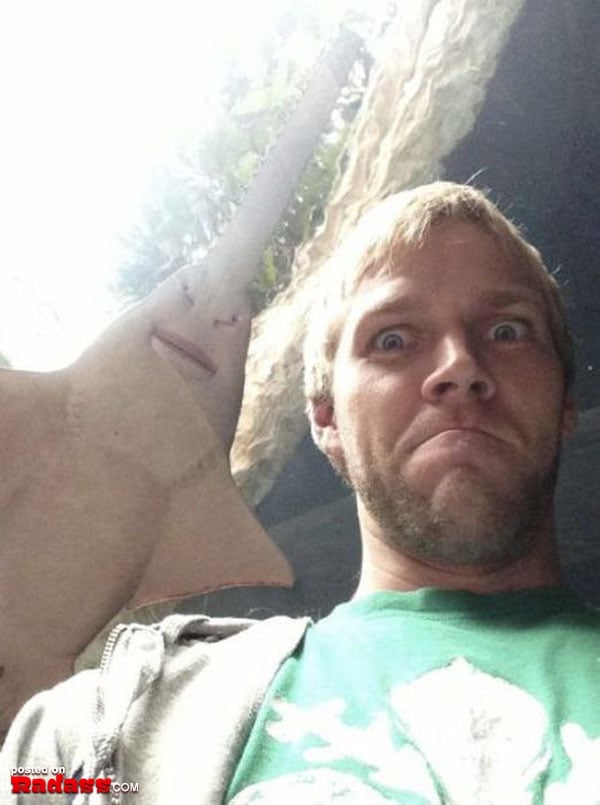 A few seconds later…a horror movie was born…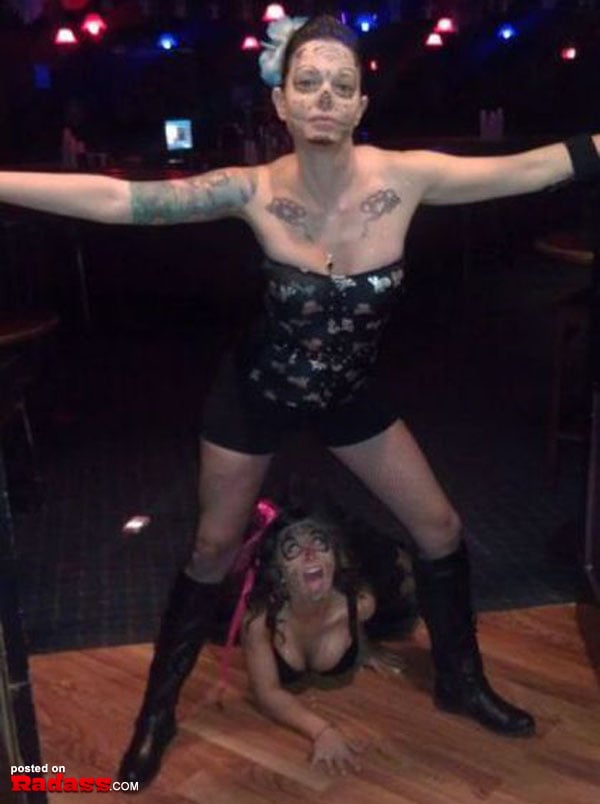 You know you want to see what she's seeing.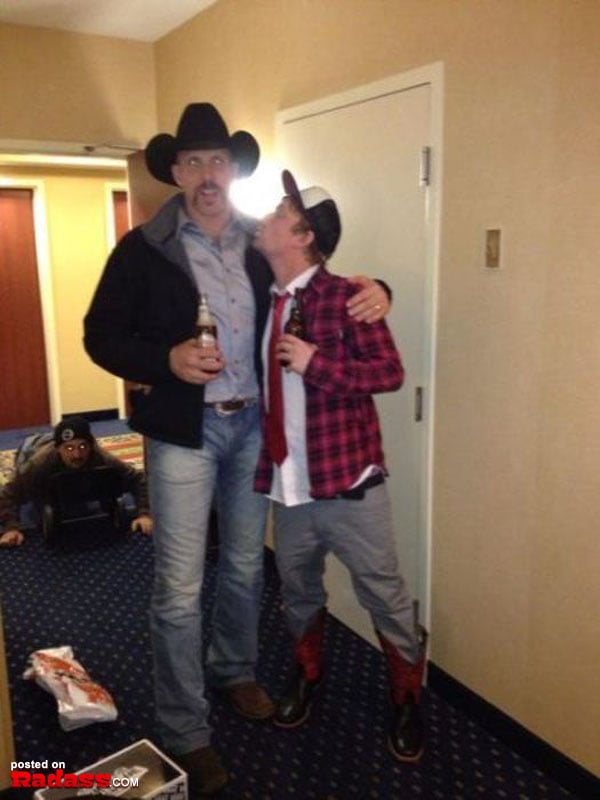 Pounces and ready to attack…do they know?
Oh, those candid moments.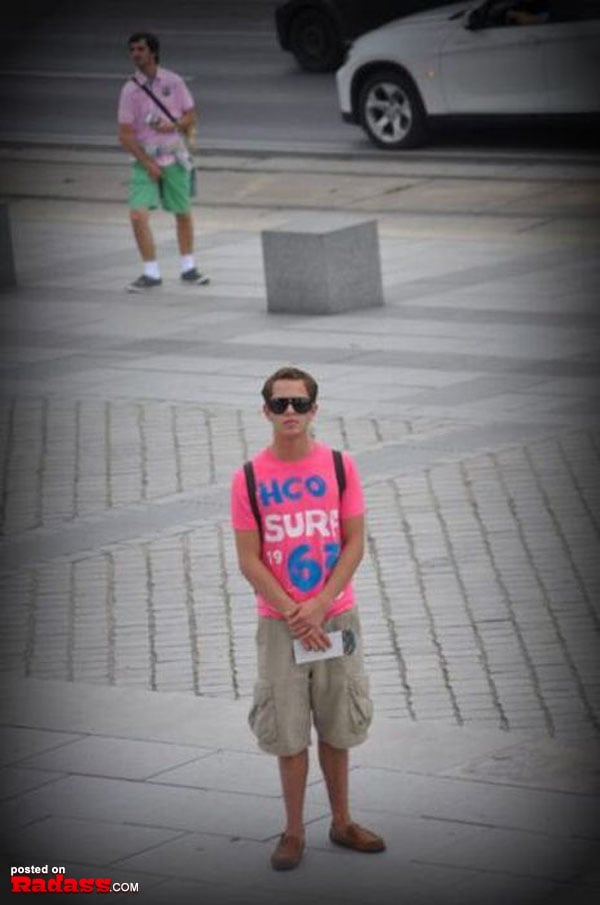 Hey, when they itch, they itch.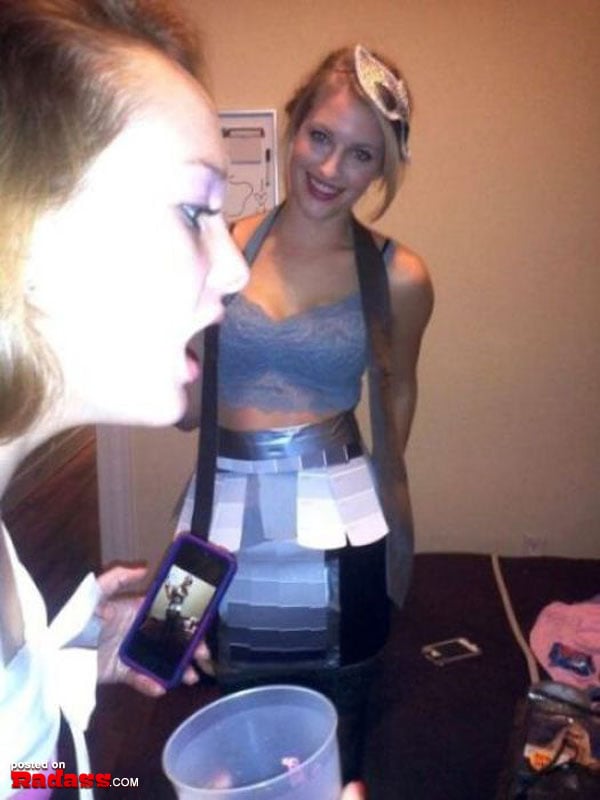 It was almost a good pic.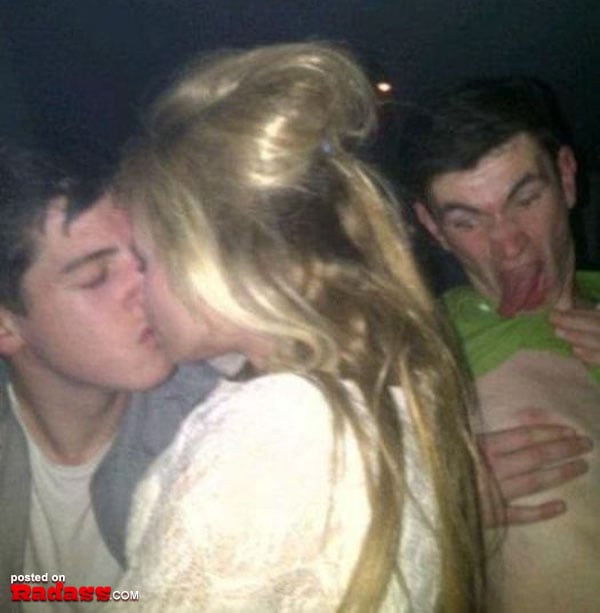 Be glad your man boobs aren't any bigger there guy.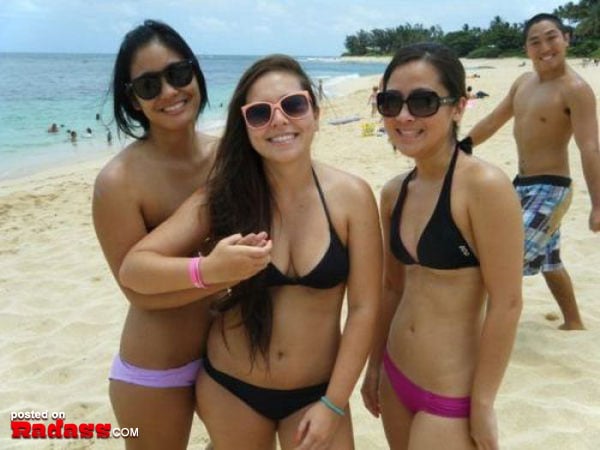 Meh, this isn't too bad.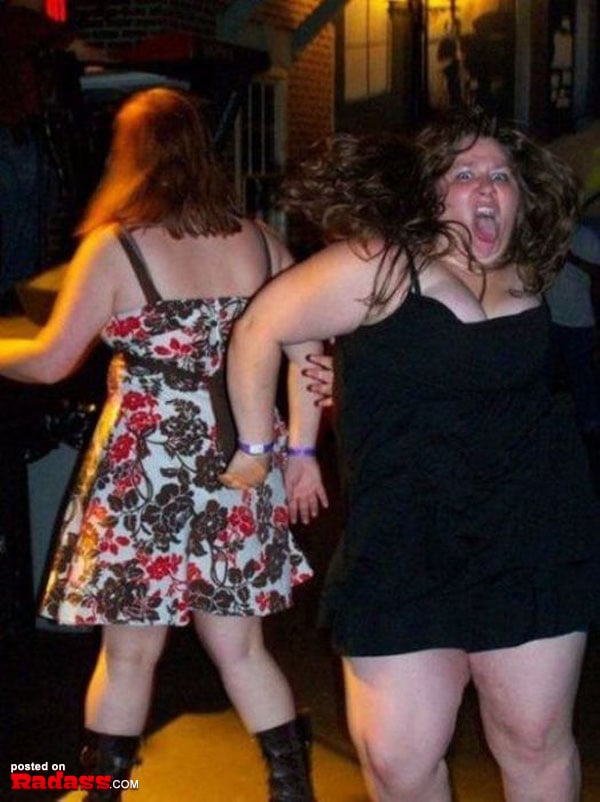 She doesn't look too happy to be a part of this bomb.
WTR? (Why's That Radass?)
Photobombs are pretty harmless, but you can imagine that some folks aren't too happy to have a good picture ruined. Still, now and then it's perfectly okay to have a bit of fun. Just make sure the person you're bombing isn't about to tear off after you seconds later.