The Spotswood, New Jersey Police Department got a little bigger this past Monday by swearing in their smallest officer.
During the special ceremony, 2-year-old Officer Trent Powers who has Duchenne muscular dystrophy (an incurable disease ) was sworn in as one of the guys.
Although it'll be a few years before he hits the streets in his own patrol car, the department gave the big-little man an authentic uniform along with badge #50 to go along with his Big Wheels Police Tahoe. And just like his fellow officers, Powers' ride comes with lights and sirens.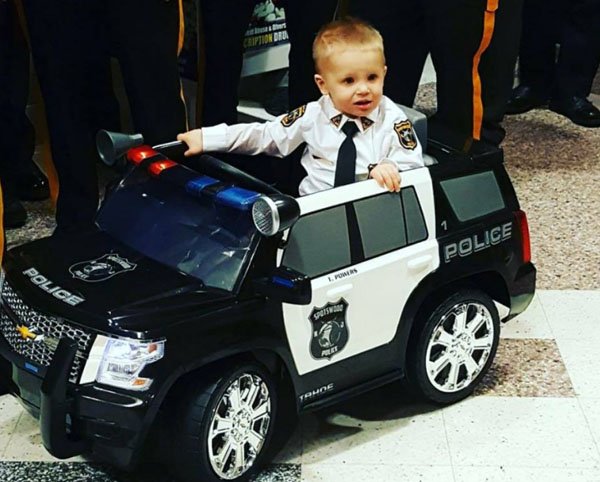 Kudos to the men and women in blue – Job well done!