2. This two furry guinea pigs enjoying a nice refreshing beverage on the patio.

3. This tiny goat taking a very important business call.

6. This dog making a duck face with two chips.

7. This guinea pig wearing a very important straw hat.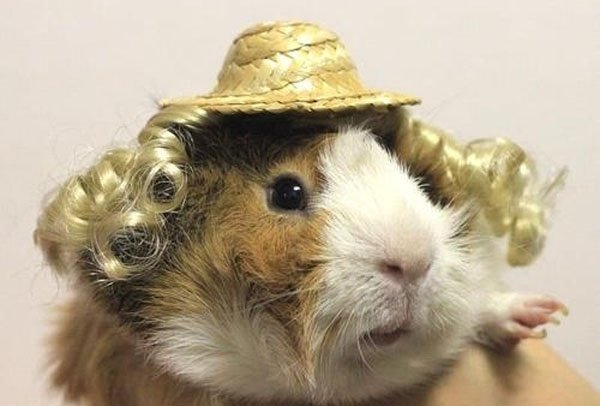 8. This tiny dog in a very tiny helmet.

10. This fat chipmunk eating a very enjoyable feast in the sand.

16. This dog who is just ecstatically happy to be swinging in this swing.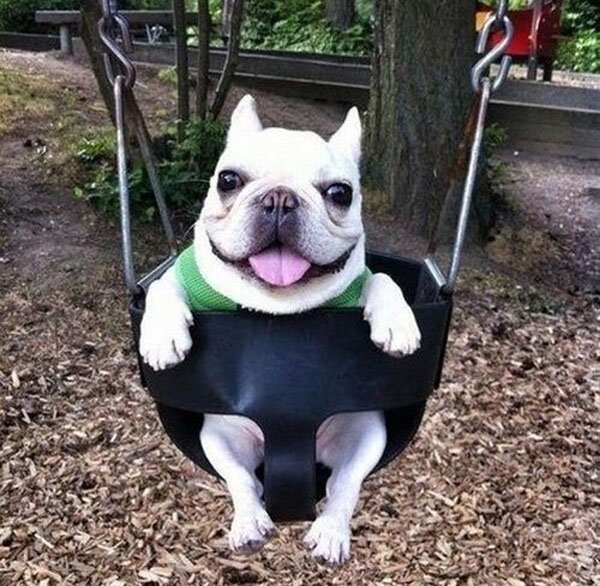 18. This cat planning a very important sneak attack on this bowl of food.

20. This dog enjoying a very important car ride.

23. This very comfortable dog enjoying a lazy afternoon on the couch.

25. And finally, this tiny dog whose tongue is basically bigger than his entire face.