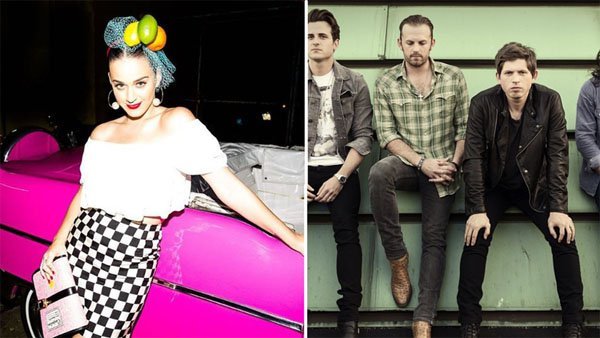 This is Going to Get Stuck in Your Head Today
Many people will argue that music today all sounds the same. To an extent, they are right. The "Millennial Whoop" has been blasting out of pop songs at a high volume for the last six years. What's the Millennial Whoop?
Here's a good description from musician Patrick Metzger:
It's a sequence of notes that alternates between the fifth and third notes of a major scale, typically starting on the fifth. The rhythm is usually straight 8th-notes, but it may start on the downbeat or on the upbeat in different songs. A singer usually belts these notes with an "Oh" phoneme, often in a "Wa-oh-wa-oh" pattern. And it is in so many pop songs it's criminal.
To be fair, many forms of music use the same chord progressions ranging from pop to rock to country. So repetition is nothing new. But now any time I hear The Whoop, I'll think of Metzger.
If the video won't load below, click the link to watch it. Good compilation of songs with The Millennial Whoop.
"The Millennial Whoop": The same annoying whooping sound is showing up in every popular song
Some songs featuring The Whoop and where to find them:
Katy Perry — "California Gurls" (1:05)
Fall Out Boy — "She's My Winona" (0:14)
Stonefox — "All I Want" (2:02)
Twenty One Pilots — "Ride" (0:48)
Andy Grammer — "Forever" (3:15)
Fifth Harmony — "Anything is Possible" (0:20)
CHVRCHES — "The Mother We Share" (0:32)
Chris Brown — "Turn Up the Music" (1:30)
Outasight — "Tonight Is the Night" (0:52)
The Head and the Heart — "Down in the Valley" (1:48)
Alejandro Sanz — "Looking for Paradise (featuring Alicia Keys)" (0:14)
Kings of Leon — "Use Somebody" (1:28)
BOY — "Little Numbers" (1:02)