You can't unsee this.
Celebrities do strange things sometimes, especially when in the middle of their career. But there are still times when it comes down to wondering what in the word is going on in their heads. For someone like Mike Tyson, who was a part of a sport that's known for brain injuries thanks to the nature of it, trying to imagine what their thought processes might look like, kind of like the cart ride in Temple of Doom maybe, it's still surprising to think of how certain things might come to them from time to time. In terms of his cannabis business, Tyson 2.0, it would appear that Tyson found a way to market something that is in high demand and, following its legalization, became a huge cash crop that was bound to take off in a big way for those who knew how to grab hold of the idea and run with it.
Tyson 2.0 is simple enough as their prices don't appear to be out of control, their products are interesting, and more than anything, it feels that Tyson's continued celebrity status will be what helps to sell products moving forward since his personal endorsement of the products and the lifestyle it inspires is bound to be enough for many people to really get into it. But there is at least one product that might have a lot of people talking and even laughing at. The product known as MIke's Bites doesn't just have a clever name, it also has a very distinctive shape that might cause a lot of laughs. If you don't laugh, well, that's your problem.
Tyson has shown that he has a fairly decent sense of humor.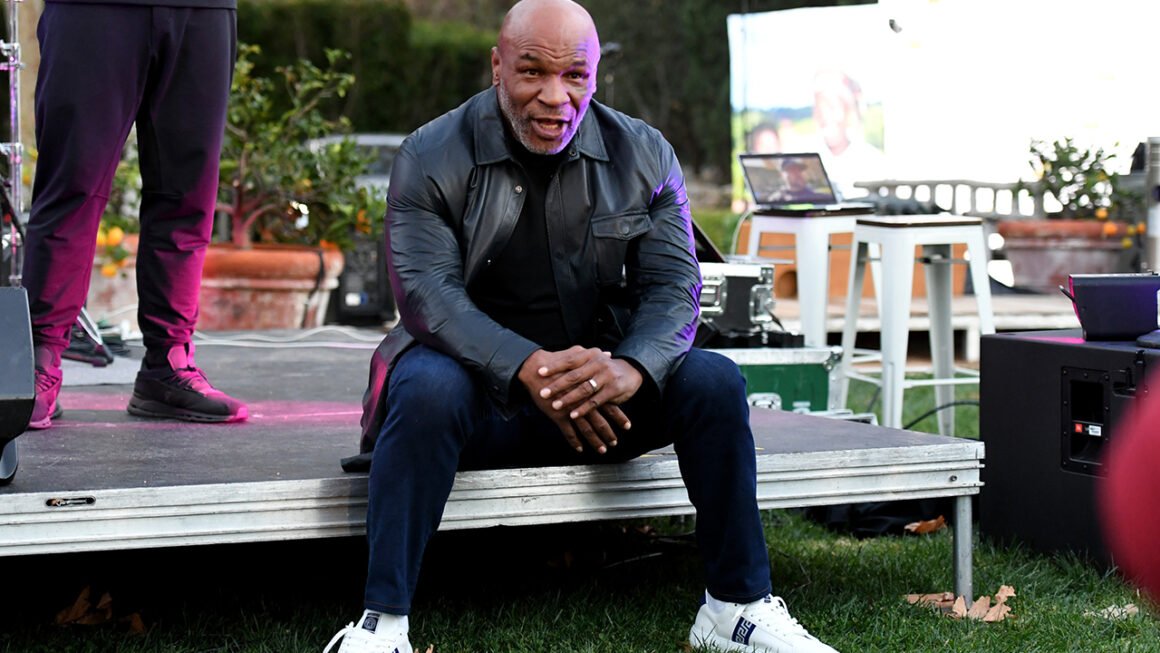 For a guy once known as 'the baddest man on the planet', it was easy to assume that Mike Tyson might not have had the best sense of humor at all times. This doesn't mean that he doesn't know how to laugh, but it could mean that he didn't really enjoy the idea of smiling all that often. Still, in the years that have passed following his time in the ring, it does feel as though Tyson has been a lot more relaxed and, at times, even carefree in a way. Mike's Bites, which no doubt had to be approved by him, and could have even been his idea, are a good indication that he does have a sense of humor.
Thinking back to his match vs. Evander Holyfield it almost feels like bad taste to commemorate the moment.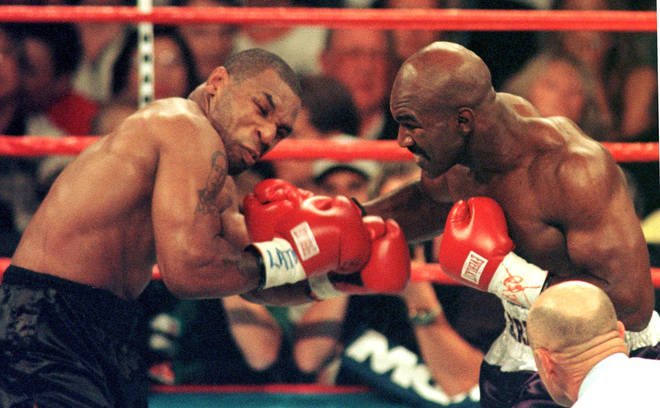 It was so common to see Tyson beating the hell out of his opponent in the ring that watching him go up against Evander Holyfield back in 1997 and actually falter a bit was kind of a surprise. The two boxing titans weren't known for being kind to their opponents, but Tyson's domination had been legendary at that point, so thinking that he might be looking as though he was about to go down at one point wasn't something fans had expected. Of course, they didn't expect what else happened either.
Munchin' Mike no doubt thought this moment was worth remembering.
Watching Holyfield jump and down in the ring, obviously in pain, was confusing as hell when it happened since while some might have seen it happen, others had to wait for the replay to see Tyson gnawing on Holyfield's ear like a dog on a bone. It's easy to think that Holyfield might have been justified in sucker-punching Tyson at that moment, but it could have easily cost him the fight, which means his restraint was a credit to his character as a human being and a competitor.
Water under the bridge.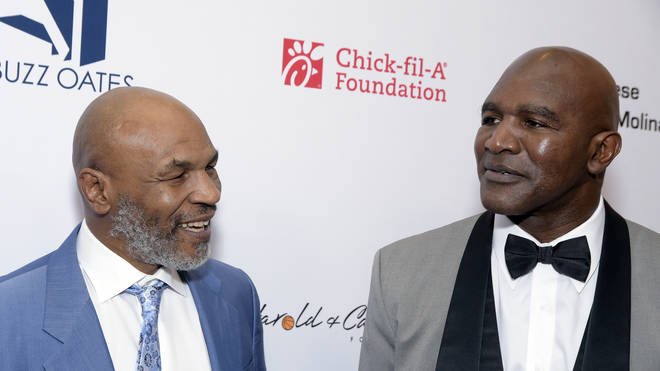 Tyson and Holyfield did manage to bury the hatchet a while after the incident, though it's a wonder that anyone could do such a thing with someone that savaged them in such a way. Meh, Holyfield is obviously a decent person, enough so that he could stand in the same space as Tyson and even let bygones be bygones. It's true that there are two sides to every story, and given that the two men were willing to move on and just let things be, it's fair to say that people had been allowed to make up their own minds. Tyson and Holyfield made their peace, so it's fair to say that the rest of us should as well.
Mike's Bites – How does Holyfield feel about this?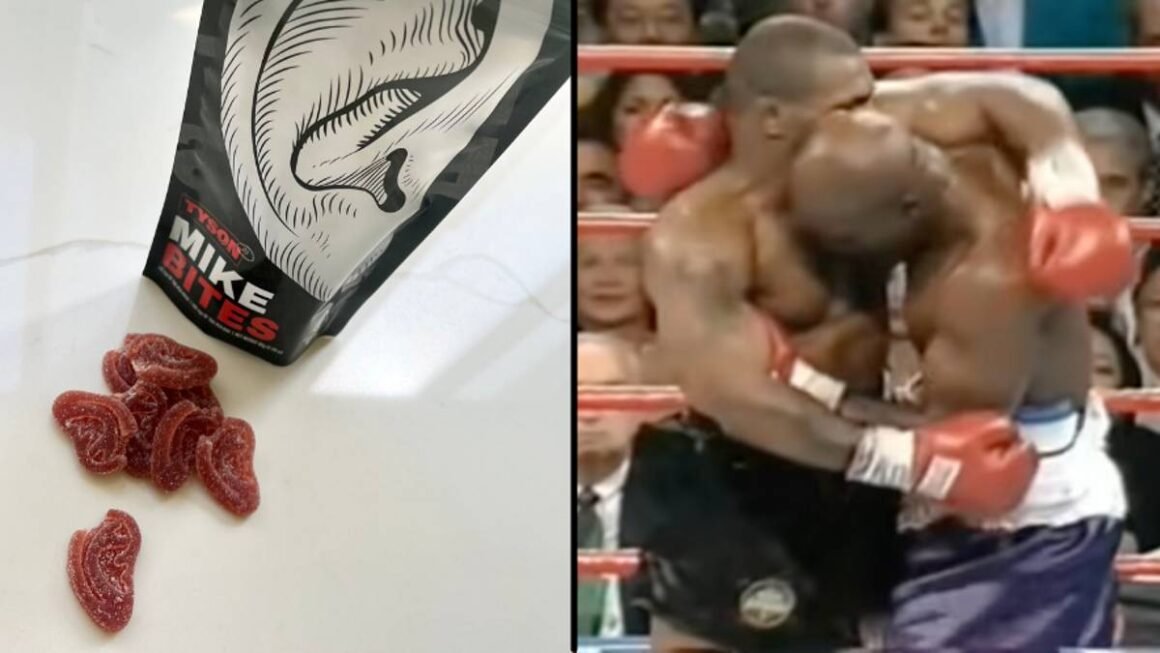 Some folks might call this kind of thing bad form or a bit tacky since it reminds people of a situation that wasn't exactly the best moment in boxing since it was kind of a disgrace to the sport. But over time the humor that was allowed to replace the dishonor of it has become and it does feel as though Tyson and his team have come upon the right moment to make this work and get the most laughs out of it as they possibly can. The fact that Tyson has endorsed this and Holyfield hasn't made a huge stink about it makes this situation feel as though it's the best for everyone even if it's something that makes a person just sit and say…wow…okay. Hey, to each their own.
Mike has found a way to sink his teeth into success again. Oh yeah, pun intended.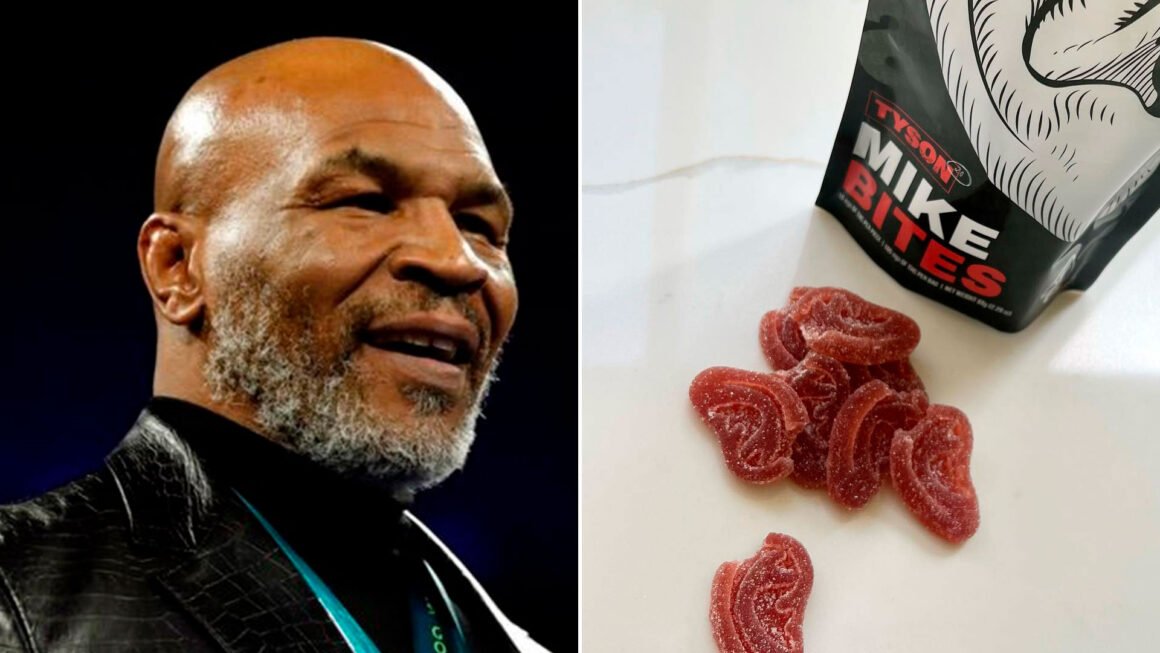 Mike Tyson's career has gone up and down over the years, but he's remained famous for a few reasons, be they good or bad. But as you can see, one of his most infamous moments is being used to push something positive that he happens to believe in since Tyson doesn't mince words when it comes to how cannabis has helped to balance his life in a big way. His mission statement and his business can be viewed in full if one visits Tyson 2.0 and explores the site in full. Hell, you might even want to take advantage of the merch they have on sale.
WTR? (Why's That Radass?)
The strange, the sexy, and the outlandish, as well as the relaxing and interesting are always welcome on Radass. Mike's Bites definitely qualify in a few ways and thus it's no surprise that this would be a part of the site. What do think about these unique edibles Radassers?