99 year old Dobri Dobrev may come off as a haggard beggar who depends on the kindness of strangers to get by in life.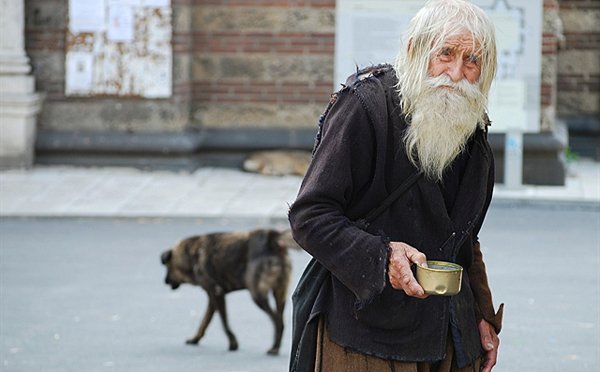 But Dobrev is nothing of the sort. Rather, the area's fixture has been called a saint and a divine stranger. According to a website dedicated to Dobrev, Elder Dobry has been raising money for decades to restore churches throughout Bulgaria. He is not afraid of cold and bad weather, does not worry that he will remain hungry. He is not angry at people indifferent to his work. The old man just radiates kindness and meekness.
Dobrev now spends his days asking people for money but doesn't keep a penny of the money. He has collected over 40,000 euros and donated it towards the restoration of Bulgarian monasteries, churches and orphanages.
Reddit user Nullvoid123 wrote on the site that he has met Dobrev a number of times and that the beneficent man said he once "did a bad thing," and is now trying to make up for his past transgressions by helping others.
"The good will is just and true. Everything in it is good," Dobrev said in the Youtube video "Mite". "We must not lie nor steal nor commit adultery. We must love each other as God loves us."