Jonah Hill Looks Unrecognizable After Dramatic Weight Loss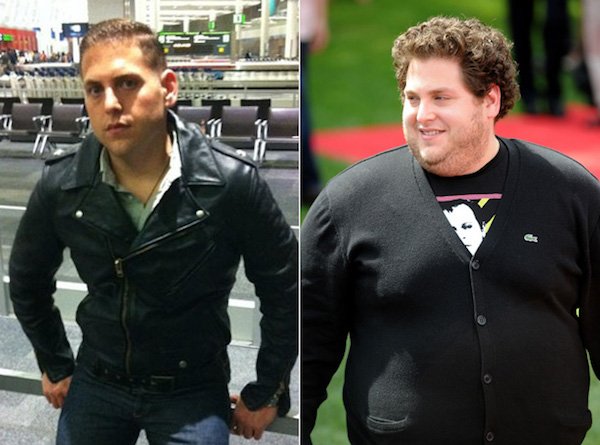 Jonah Hill, one of Hollywood's most beloved comedians has been known to fluctuate in weights for different acting jobs.
In 2015 Hill gained over 40 pounds for his role in War Dogs and then had to lose it again for 21 Jump Street.
Recently, paparazzi have taken pictures of him in some edgy clothing and a clean beard.
The 33-year-old actor claims that his love for beer largely contributed to his weight gain
Pretty sure I've seen Jonah Hill in smokers area at Mint Warehouse pic.twitter.com/fliQGSmdCv
— Ryan Hanson (@Ryanhanson96) April 6, 2017
Jonah told Vulture:
"Being healthier came along with maturity, and it's hard, because a lot of times people want you to be the guy you were when they met you.
And I love doing funny movies, but I want to mature, literally, in how I treat myself. I'm not living in a frat house with a bong plastered to the table.
But all this stuff [points to his body] is just part of maturing in body and in mind. I just want to be a good man and to make my family proud. And, you know, I want to live a long time."
Jonah Hill here, mastering monochrome: https://t.co/yEEYHmfHUJ @JonahHill pic.twitter.com/N5JNxfI9Mj
— ASOS Menswear (@ASOS_Menswear) April 20, 2017
The Wolf of Wall Street actor has reached a nice balance in his health and style. Honestly I thought he was funnier with bad style and a gut but hey, I'm all about people trying to better themselves. Way to go Jonah.
Jonah Hill Shows Off Slimmed Down Figure While Grabbing Lunch in L.A. https://t.co/UtxHJGQiS0 pic.twitter.com/BRd7Y46L78
— FIOutlet (@FIO3208) April 5, 2017