Anyone and everyone that has been to the gym has likely seen a few things. If you haven't then you're kind of lucky since some of the happenings at any given gym might be funny, and some might be kind of…well, disturbing, to say the least. It could be something as simple as a newbie not knowing how to operate a certain machine, to people being creeps for whatever reason. But the fact is that a gym isn't a safe space and it's definitely not immune to being used as a place where people are bound to get out of line from time to time. We all know what a gym is supposed to be used for, but there are, for some reason, those folks that can't help but act like fools whenever they step into the building.
Training for sports…at least that's the story.
This is one of the biggest reasons to ever visit a gym since keeping in shape and getting back in shape are all well and good since a lot of people tend to do this. Staying in shape feels pretty good to be honest. But stepping into the weight room one day and noticed a guy working on the cable machine. He was kind of a skinny guy, but there was at least some muscle tone, and he was performing an excercise that is designed to help with a few different sports, notably for the javelin throw in Track and Field. Long story short, he had too much weight on the line, he was doing his best to pull the line from behind and to the right of his body to the front, and it was just a matter of time before something had to give. Unfortunately that something was the cable that kept the handle attached to the machine. The cable gave way with an audible snap that everyone in the weight room heard, and the heavy thunk of metal connecting with hair and scalp, and bone, was almost just as loud. Needless to say, the guy walked off with a massive headache and wasn't seen for a while after that.
The gym I workout at has a smaller room off the main area that's designated for boxing drills and MMA courses that can be group exercises or private lessons. I was training in a beginner's class one day when something I only thought happens in YouTube videos occurred. A big guy, probably around six-foot four or an inch or two bigger, I couldn't tell, walked in with his chest puffed up thinking that he was tough, he knew how street fight, and he could whip up on anyone. Like I said, this is something that you normally hear about or see on the internet. But this case was kind of awkward. Instead of the head instructor taking the guy down and embarrassing him, the instructor gave the guy his best student. Oh no, it wasn't me, but I was fourth in line…out of ten people. The guy tapped out ten different times….to beginners.
Not every gym has room for battle ropes, but a lot of the bigger ones do, and they're a great workout. They can help tone a person up and can provide a great number of exercises that people can benefit from. But, and I kid you not, some people can't control themselves around the damn things. Case in point, I was at a gym on a temporary membership while working for the summer up in Anacortes, Washington, and walked in on three jackasses using the battle ropes as jump ropes, all while reciting one gross limerick after another. Management told them three separate times to stop, and while the guys did stop, they went back to it each time the manager left. Finally, it took a concentrated effort, which included the police, to get them to leave.
Sports training is definitely a necessity to be at the top of your game as an athlete, but very few people ever got to the top of their game by acting like a jackass in the gym. Having fun in the gym is definitely allowable, but there's a limit to the ridiculous behavior that should be allowed to happen.
It does help to know what you're doing..
There's a lot of equipment out there when it comes to a gym, and some of it doesn't exactly lend itself to an easy explanation. But that's why there are trainers that work at the gym, as they're there to help out and make sure that the gym members aren't hurting themselves or running rampant trying to do things with weights and machines that are bound to be harmful and worse, actually break the equipment.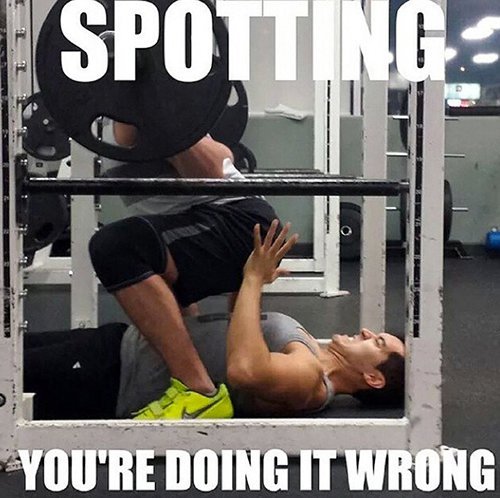 One day walking into the weight room I saw a middle-aged gentleman using the cable machine in a very awkward and dangerous manner. The guy had the rope handle wrapped around the back of his neck and was using it to lift what looked like 50 lb. I mean, props to the guy for having a strong neck, but as I understand it he eventually ended up hurting himself and tried to sue the gym for telling him that this was how the exercise was done. Upon asking how things turned out I heard that thanks to someone catching him on their phone his lawsuit was tossed out. Oh, and there was a list of exercises, with pictures, posted on the walll by the cable machine.
I saw a woman juggling a pair of 5 lb. kettlebell weights one day, I kid you not. I stayed well the hell away from her just to be safe, but someone else did call a trainer over to tell her that this wasn't allowed in the gym. Her explanation was that she was an entertainer and needed to build her arm strength and her juggling skills up and had decided to do both at the same time. I kid you not, I could not make this stuff up if I tried.
I remember being on the squat rack one day, which meant I had a good view of the entire gym since it's located near the back wall. It was a pretty calm day, not much happening, except for the jerk that kept pretending to be lifting what looked like a tremendous amount of weight as though it weighed nothing. A lot of really attractive women frequent this gym and while this guy is good-looking and does have a nice body he's still a poser since I've seen him really work out when the hotties aren't there, and the dude sweats like a hog after about ten minutes of lifting moderate to heavy weights. In other words, he was posing for the ladies, as he does kind of frequently. But the weights he uses when they're around are fake weights, styrofoam made to look like real plates. I'm not even sure why the gym has them other than to boost the confidence of some folks or make fake training videos maybe. But one day he was grunting and heaving, showing off for a couple of smoking hotties who were paying attention to their own workouts, when he forgot to collar one end of the bar, and the 'weights' slipped off during a rep. Now, if you've ever heard a weight hit the floor, even a rubber mat, you'll know that it's going to make a noise. The plates that slipped off barely made a sound, and the guy tried dropping the bar, which was real, to cover the slip. Well, he ended up breaking the weights on the other side, I don't know how but he did. The best part was that the ladies were looking his way when it happened. I haven't seen that guy around in a while.
There are all kinds of slip-ups that happen at a gym, from the ones that happen on purpose to the ones that are giant 'oopsies' that weren't intended. But so long as a person isn't hurt too bad they tend to be kind of hilarious.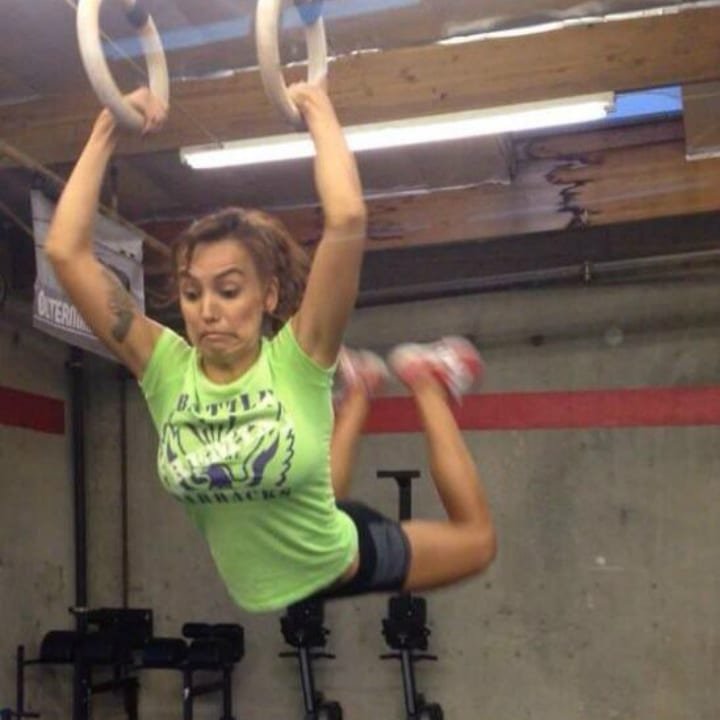 Just a few other tips…
If you don't know what you're doing, ASK. Unless you're willing to become the next YouTube video, consult the trainer on anything you don't fully understand.
Do your own workout, pay attention to your own workout, don't bother anyone during their workout. If you're asked to spot someone, then it's polite to do so, but don't be a creep. People are there to work out, hooking up isn't the primary goal.
Don't spend all your time on your phone, you can bet that you'll be called out as a poser ifi you do.
Unless you're going to the gym for a workout, stay out.
Use common sense, it might sound like the easiest thing in the world, but way too many people don't bother with it.
For crying out loud, don't come to the gym smelling like ass, you'll smell bad enough on your way out, and plenty of people won't want to breathe in your personal fragrance.
The gym is for working out, plain and simple. Gym fails are going to happen, and hopefully, someone will have a camera ready to be pointed at that moment.