Ah yes, the sexy, I mean hot, I mean…yay cosplay!
We've done a few cosplay articles on this site, but thankfully the truth is that cosplay doesn't end so long as there are fans willing to dress up and post their awesome pictures to the internet so that they can be passed around. Cosplay is by far one of the more impressive hobbies out there since not only does it show an incredible amount of imagination, it shows a serious dedication to an art form that is highly appreciated…yes, because the ladies are fine as hell, but also because some of them make a pretty good living off of making appearances and wowing people wherever they go. It's not hard to see why a lot of folks would see this as a fun and engaging way to spend their time and make a few bucks or, in the case of some, a pretty healthy living since between the perfection of their bodies and their costumes, it's way too difficult that this is just some silly hobby.
That's the kind of negativity a person doesn't need in their life after all, especially when the end result is so incredibly awesome. Some of the outfits are a bit racy, and we love it, and some of them are a little more conservative. But it typically depends on the character that someone is attempting to recreate. Some cosplayers even manage to incorporate multiple characters into their costumes, and that's even more impressive. But one thing that's definitely impressive is how these ladies fit their lovely curves into the costumes you see below.
She's no delicate flower.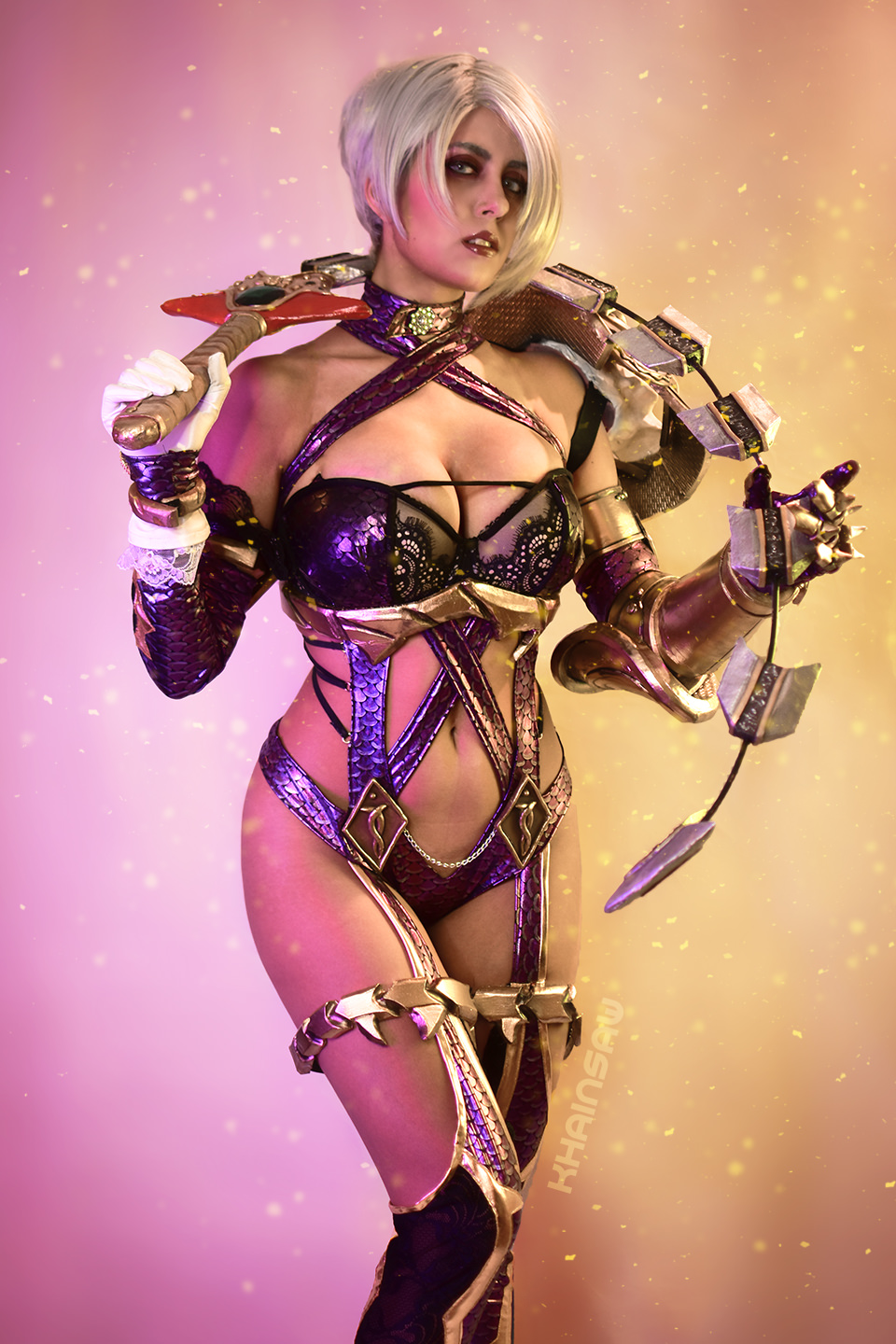 Ivy is undeniably sexy, right up until the character whips that devilish whip sword at you from across the screen. After playing SoulCalibur for years, I can attest that this woman is worth drooling over since her costume is just distracting enough that players might be trying to watch the jiggle a little too much while not paying attention to her weapon, which has the best reach of anything in the game. Added to that, there are certain attacks that Ivy possesses that can stun and annihilate her opponents. You would almost think that she'd be one of the strongest characters in the game, but she's definitely one of the most alluring.
Even super beings have to relieve themselves.

Maybe the line to the bathroom was too long? This is kind of an odd pic to think about, but it gives a person a very distinct look at Supergirl trying to find a spot to drop her briefs and let it all out. Hey, guys understand this, when you've gotta go, you gotta go. But as a picture choice it's kind of funny, and at the same time a little, well, odd.
Ah yes, the hula hoop of death.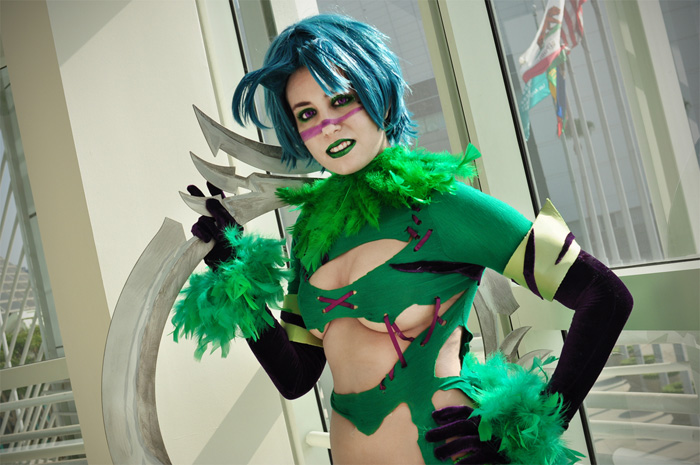 It's fair to think that a lot of people don't know that much about Tira, if anything. One thing that anyone should be able to glean from watching her in the SoulCalibur 3 opening cinematic is that she's absolutely nuts and is fun to watch since her moves are highly unconventional, and her weapon, basically a steel ring with a sharpened outer edge, is one of the strangest but also deadliest weapons in the game. Imagine being cut in half by a crazy woman that's dancing through a hoop like something out of Cirque du Soleil.
You've got to wonder if Peter Parker ever had this kind of revealing moment.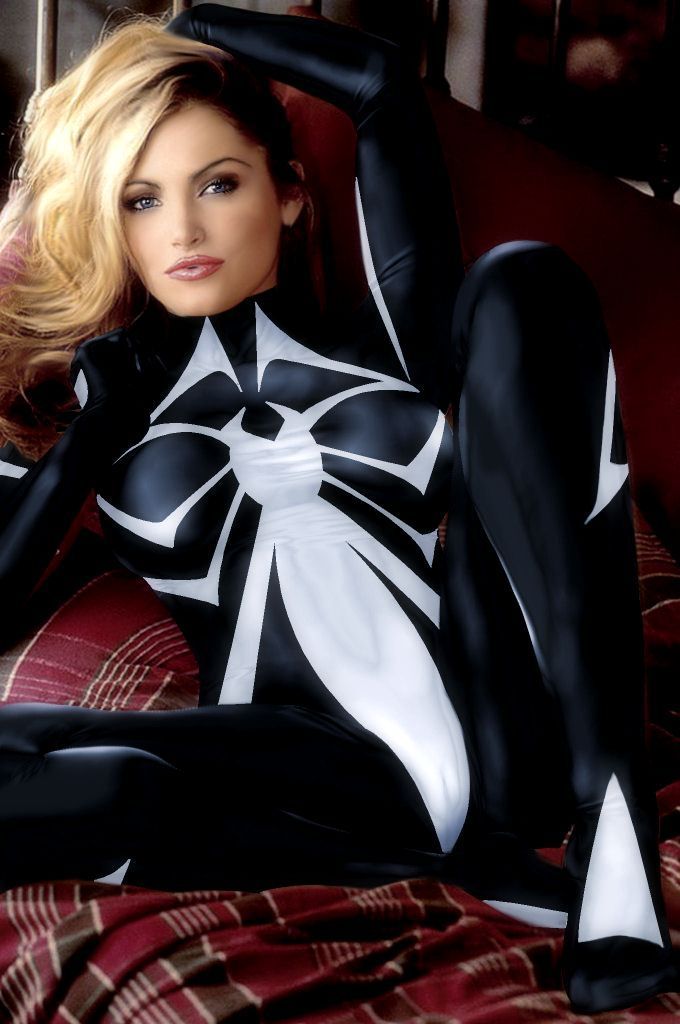 Maybe I'm weird (duh), or maybe this suit a tad bit revealing when one looks a little lower, since like it or not, I don't recall that Peter ever had a bulge when he was in the black suit. Thankfully, she doesn't have a bulge, but she is showing a little somethin'-somethin' all the same. It could be my imagination, but I don't think that's a standard feature on most cosplay costumes.
Sophitia is part of why video games are so great.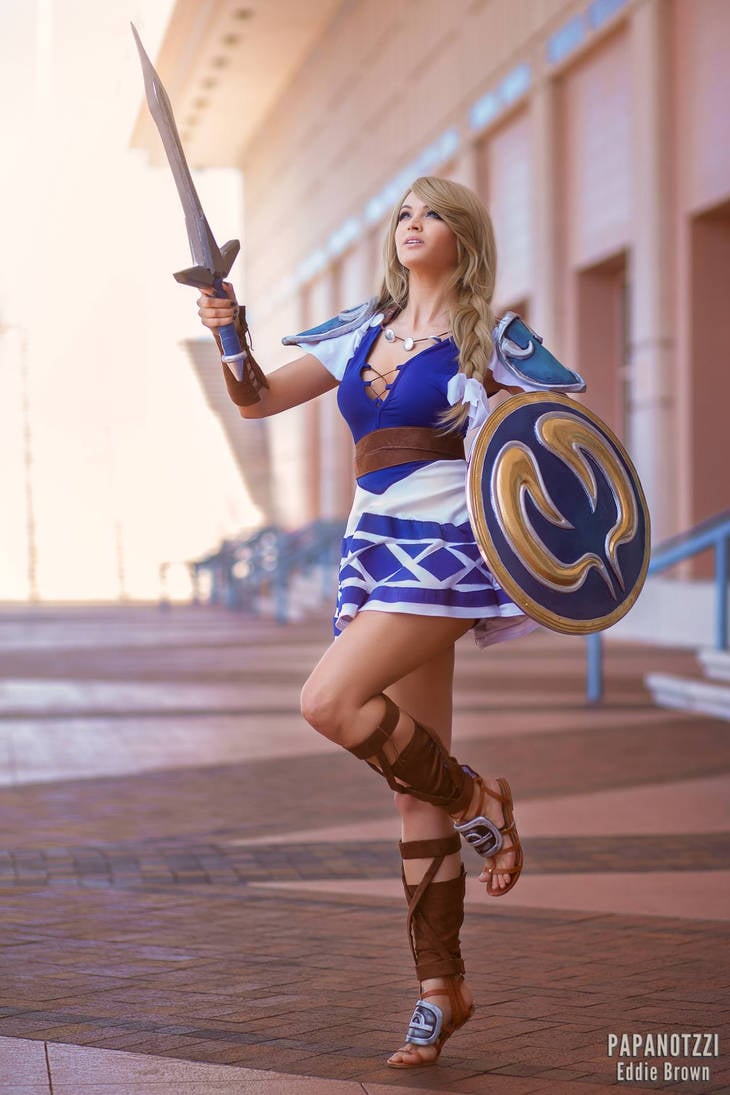 Now if only she could do a flip and make it even better. But to be serious just for a moment, this character is awesome since she's a mid to close-range heavy hitter that's absolutely gorgeous and even caused a stir when the original game, Soul Blade, first came out. Yes, I am dating myself here, but even back then, this character was worth ogling in between matches.
This kind of proves that Brie Larson can be replaced.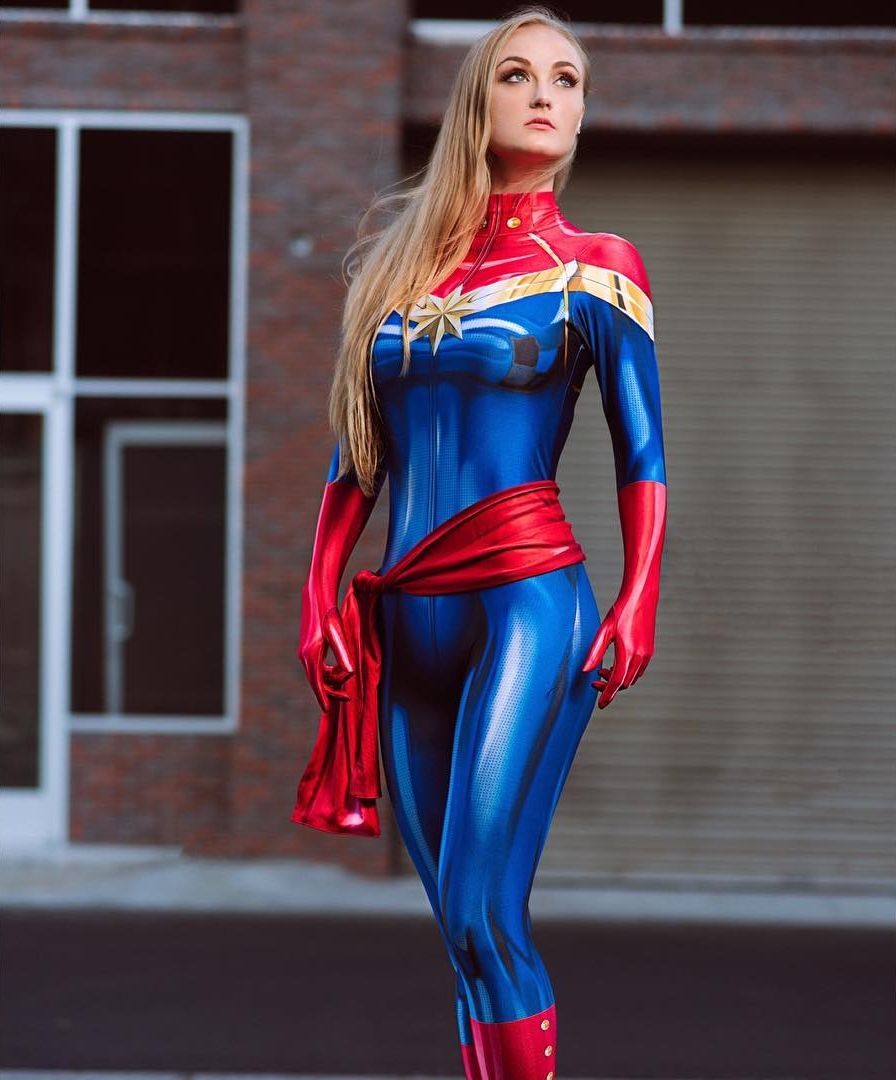 Sure, Larson is an Oscar-winner, and yeah, she's been accepted in the MCU, but there are so many other women out there that, if they had acting talent, could have made a much better representation. That's right, I said it, and I stand by it. I wouldn't mind standing next to her for a picture either.
Go on, shake her hand.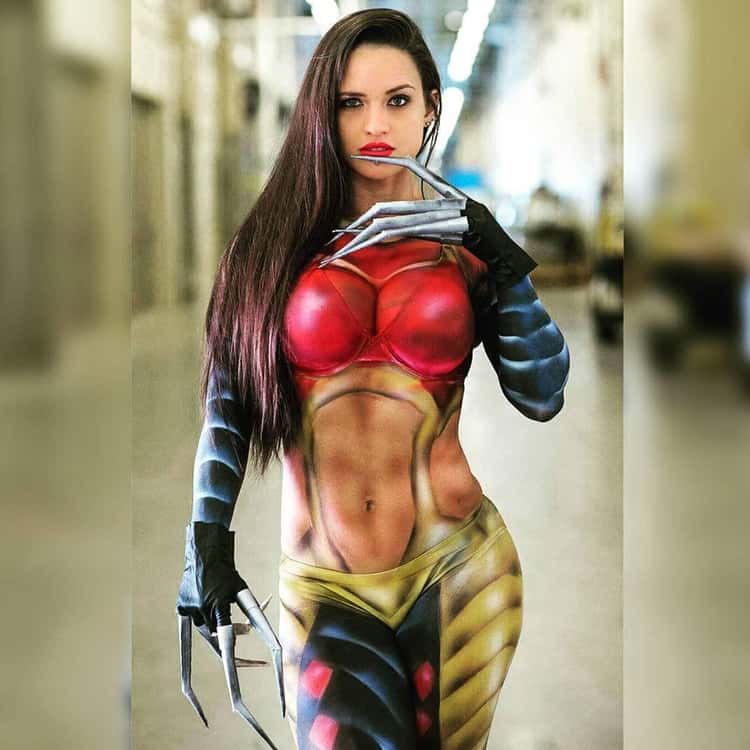 I don't know about you, but I like the painted-on look. It's almost enough to think that shaking her hand or giving her a high five would be worth it. Right?
Oh those redheads.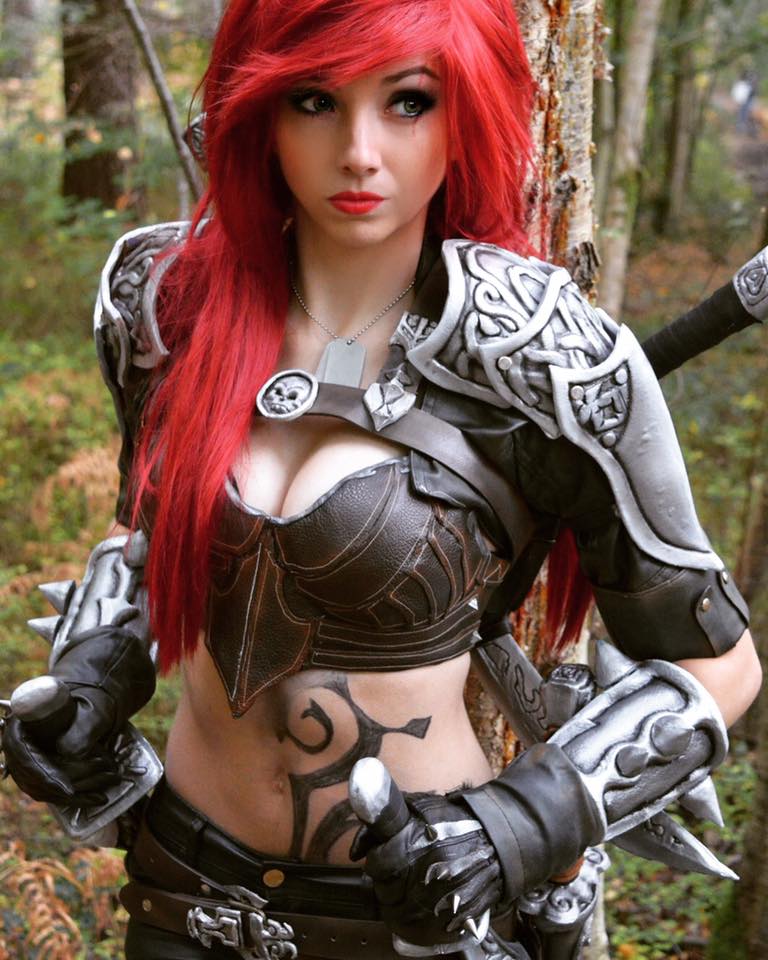 Something about red hair kind of just cries out 'danger' doesn't it? I don't care, it's alluring, and sometimes getting burned is worth it.
There are a lot of games out there.
Ever since SoulCalibur came out though, that's been one of my favorite fighting games of all time since the characters are simply awesome, weird, and downright sexy. Xianghua isn't the most powerful of the bunch, but she's impressive to watch.
Come to the dark side of the Force, it's sexier.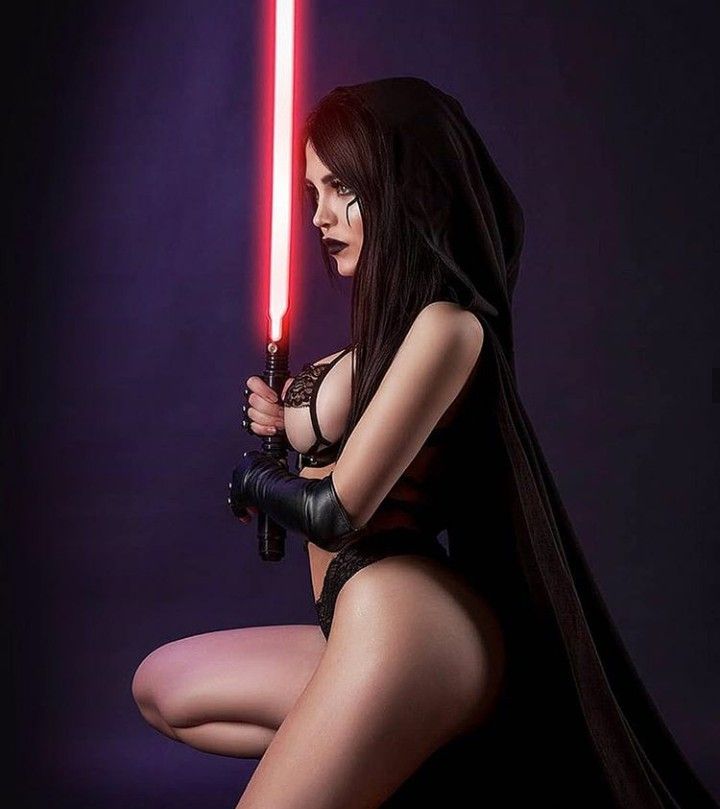 Maybe that's one reason why the Jedi weren't quite as appealing as the Sith. Maybe? After all, several of the Sith ladies managed to kick ass with minimal clothing at times, making them even more hardcore.
How many people were really that surprised?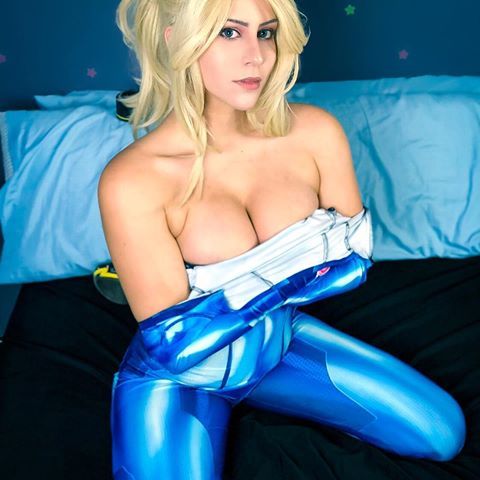 Samus still stands out as one of the biggest 'gotcha!' moments in video games since a lot of people had no idea that the character was female. It made for an interesting reveal and she's been widely embraced as a favorite over the years though.
Have you ever been so excited to get your butt kicked in a game?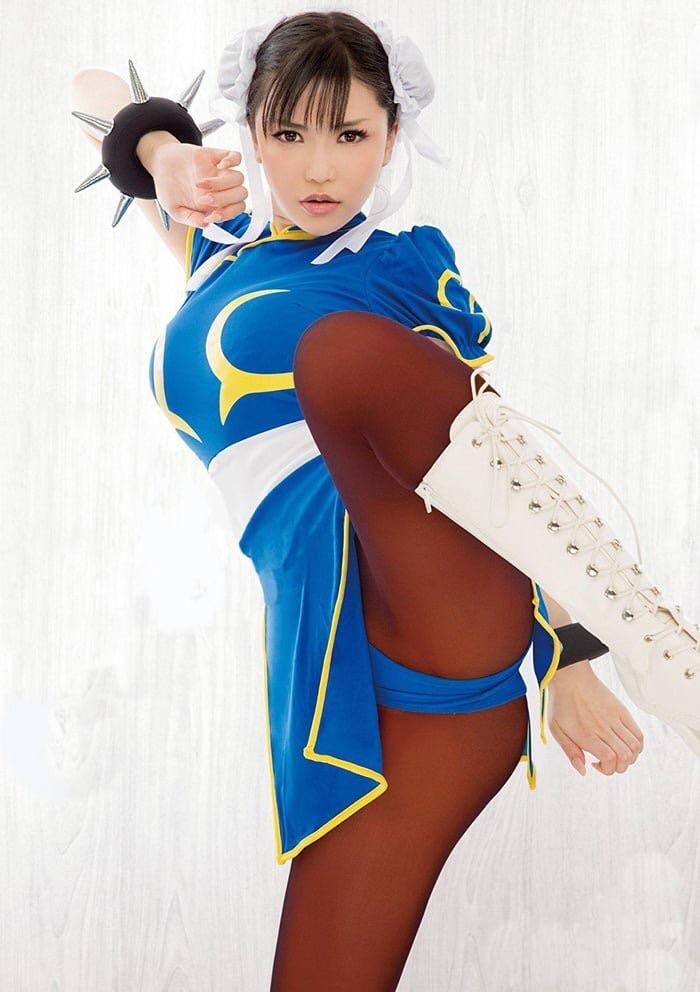 Chun-Li has been a legend for a while now thanks to that frenzied style of kicking that she unloads in the game, which can annihilate anyone who's not ready for it. But apart from that, this woman who never misses leg day has been a favorite of many people over the years.
Sexy characters are kind of expected in video games, yeah?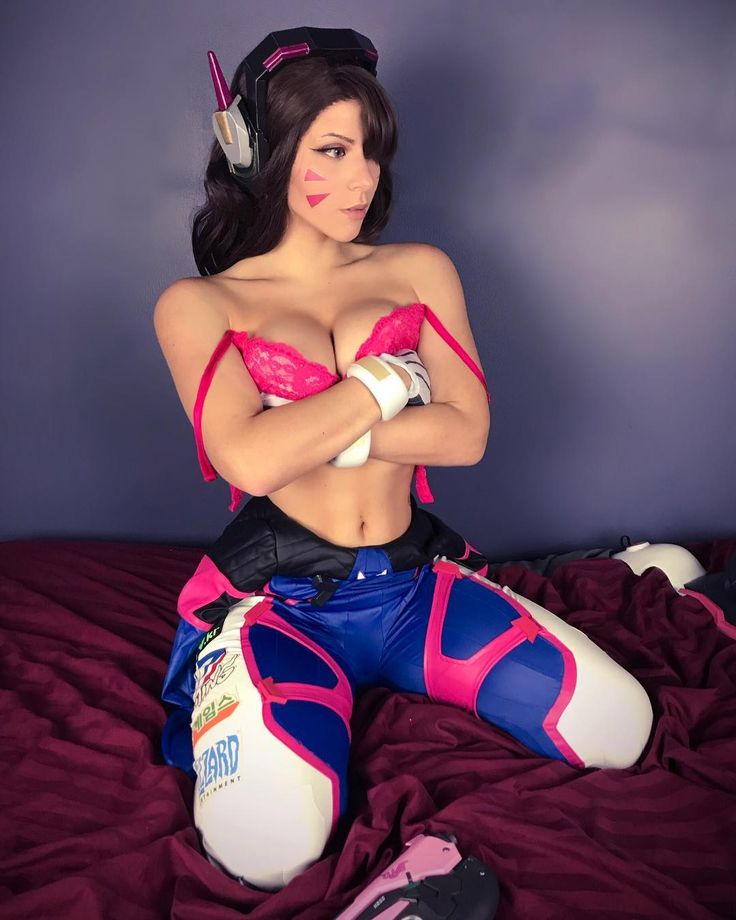 Can we just say how much we appreciate people, hot women in general, put into this hobby? I mean, pictures like these definitely make my day sometimes.
A woman that can excite you and kill you several different ways is a keeper, right?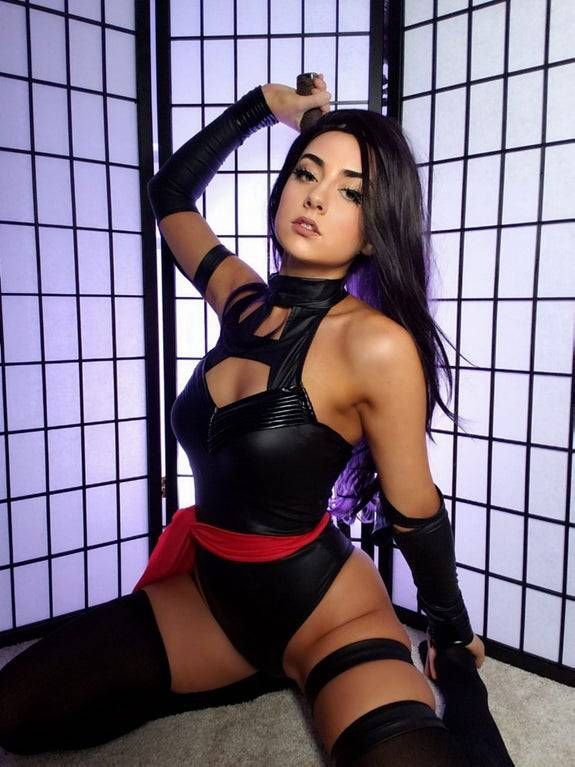 It is kind of disappointing that Psylocke hasn't been given a lot more to do in the X-Men movies, but hopefully, that will change in the years to come. In the meantime, ladies that take on this role tend to nail it more often than not.
If you didn't know, ninjas can be hella sexy.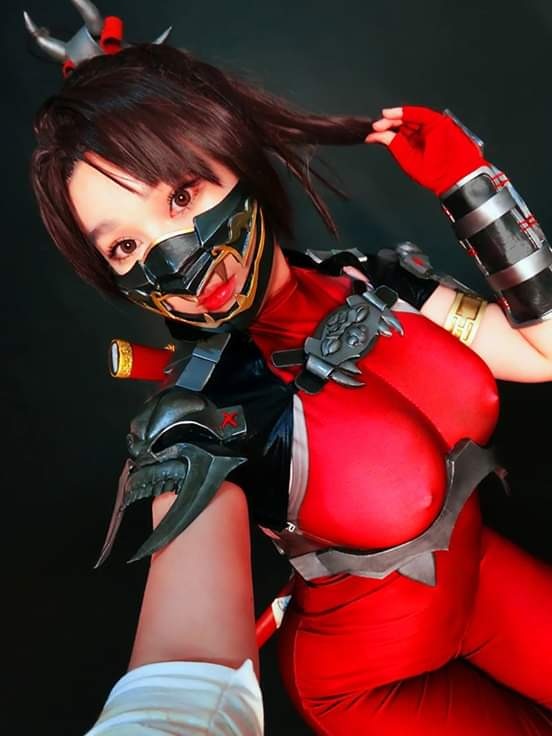 If you listen to one bit of advice, find an old Playstation, find Soul Blade, and just watch the opening cinematic. Or Google the cinematics and you'll find a reason to get just as excited as I did back in my 20s.
A small package and a huge punch.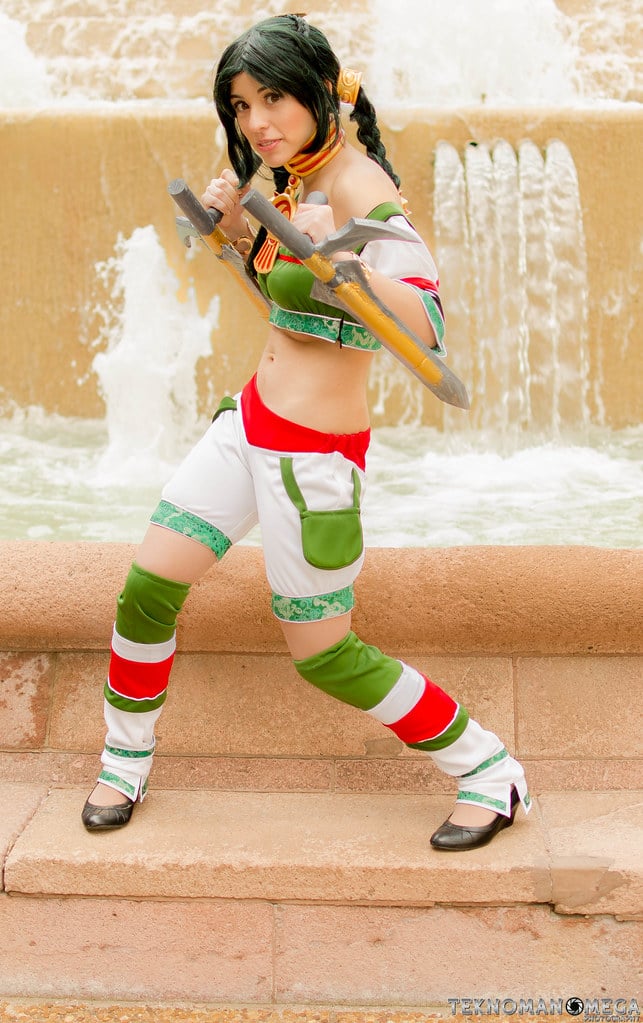 Talim is one of those characters that a person has to know how to use in the game to be effective with her. The character might not look like much next to the other fighters, but if you know what you're doing, she can be a serious threat thanks to her increased mobility and ability to deliver a helluva strong punch. Plus, she's a cutie.
Is she the most powerful of the Fantastic Four you think?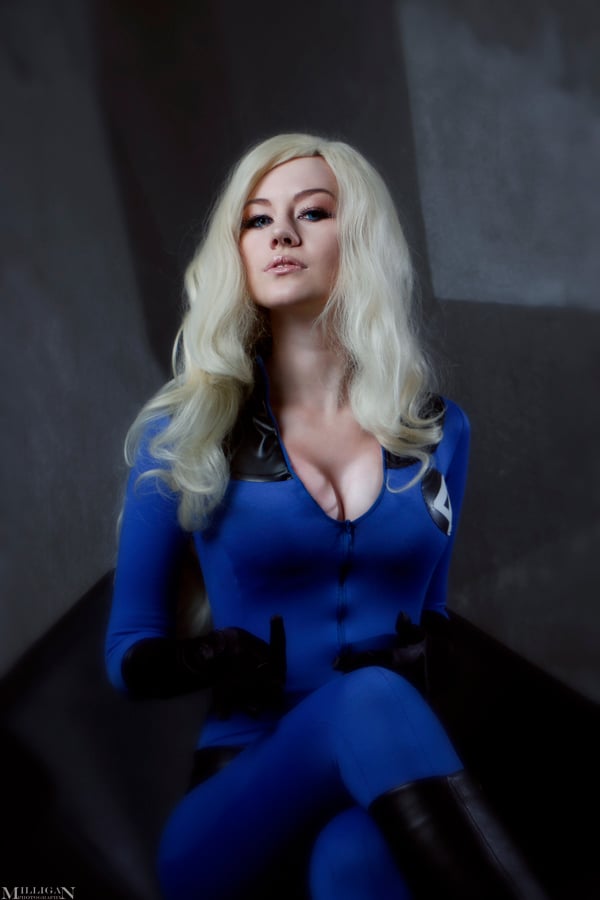 To be fair, I wouldn't really argue with that since Sue Storm gets underestimated way too often. But over the years her power has grown in a way that makes it easy to think that she could dish out some damage. I guess we'll get to see eventually when the MCU pulls the trigger and makes the next FF movie.
That classic look is awesome.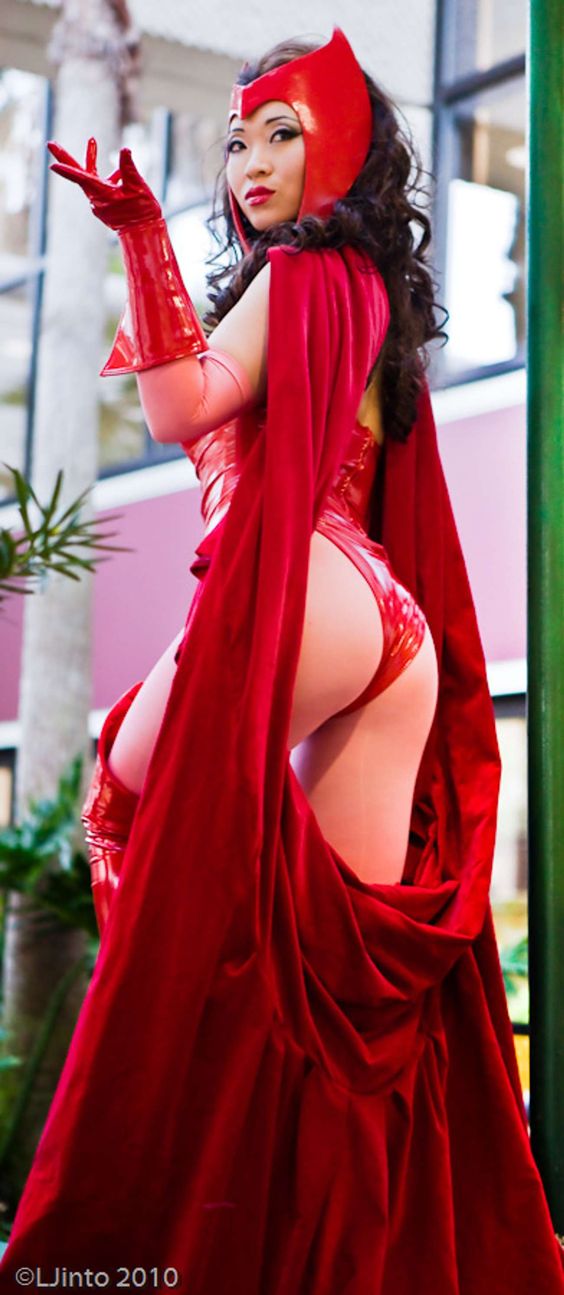 It's very easy to admit that the classic look didn't work quite as well in theory and wouldn't have worked in application either. But it's still one that fans love to see and something that isn't going to just go away anytime soon.
Bring this series back, please.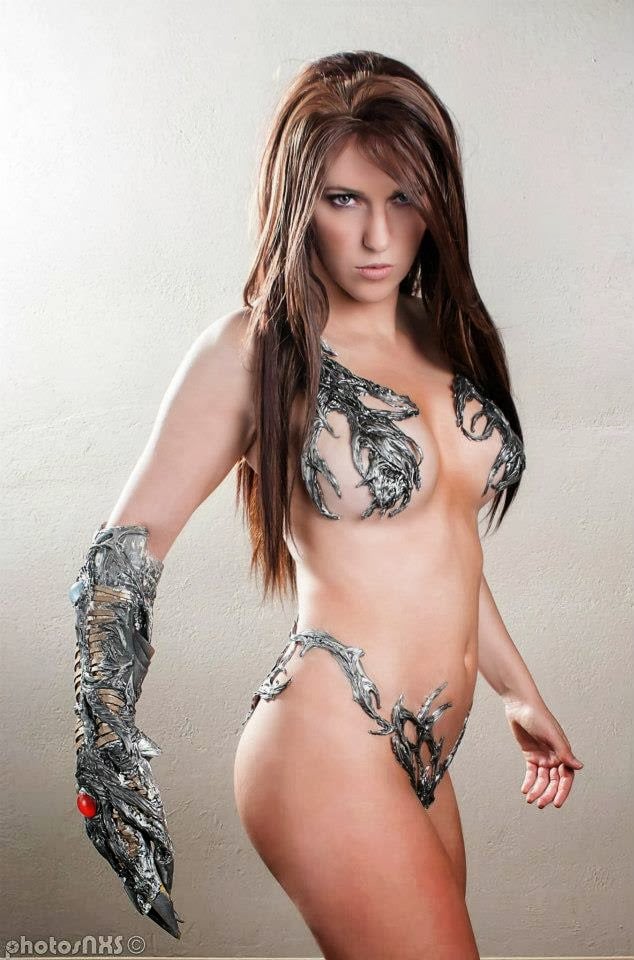 No, it's not just because she's nearly naked you perverts. Well, it's partly that, but the idea of Witchblade is that she's an awesome character that has a weapon that doubles as armor and a seriously great story that needs to be given another look.
I don't think she's stuck.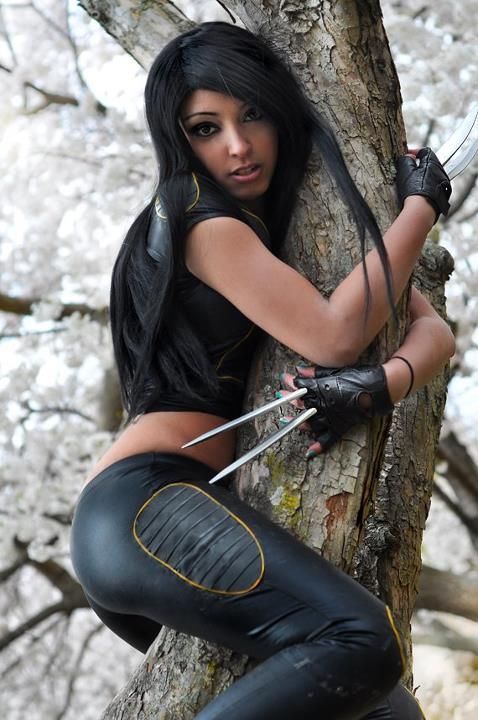 Laura might just be chill-axing in her downtime, which is all well and good. One can only hope we get to see more of her in the movies that are still to come. Pinning her as the next Wolverine would be a great idea.
Be still my heart.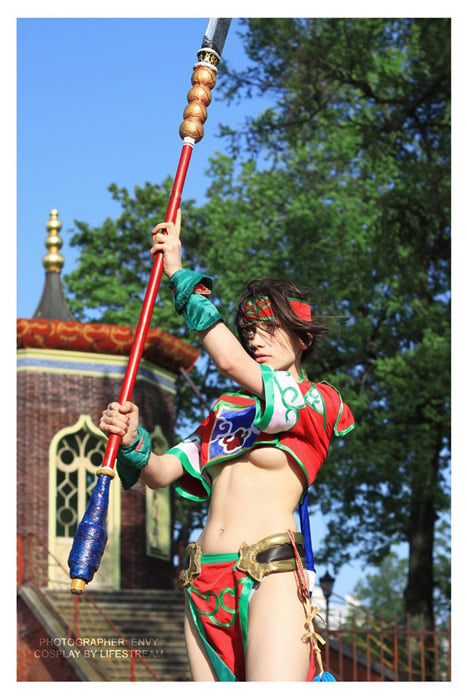 Yes, I am a big fan of SoulCalibur if you couldn't tell, especially the ladies. I'll even admit that I was disappointed when she didn't make the cut in one of the games, especially since she was one of the originals from Soul Blade. Seong Mina is by far one of the more entertaining characters in the franchise.
Something about leather, weaponry, and hot women works well together.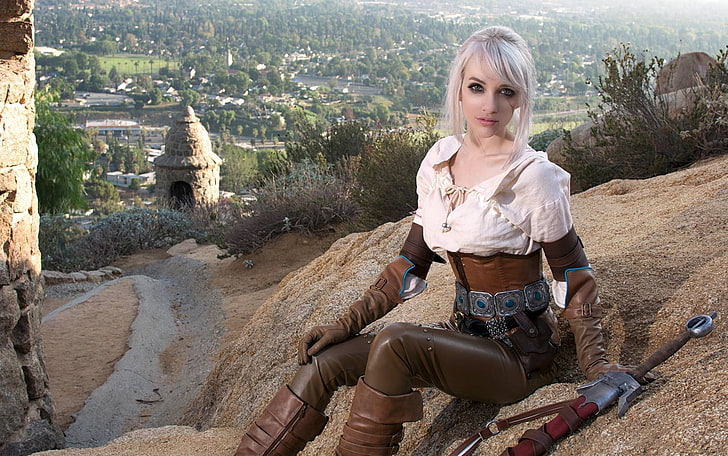 Maybe it's the form-fitting way that her outfit adheres to her body, or the idea that she could whip out that sword and cut a person down in short order. In any case, this costume is on point and insanely impressive.
She might be more USO than actual hero, but it works.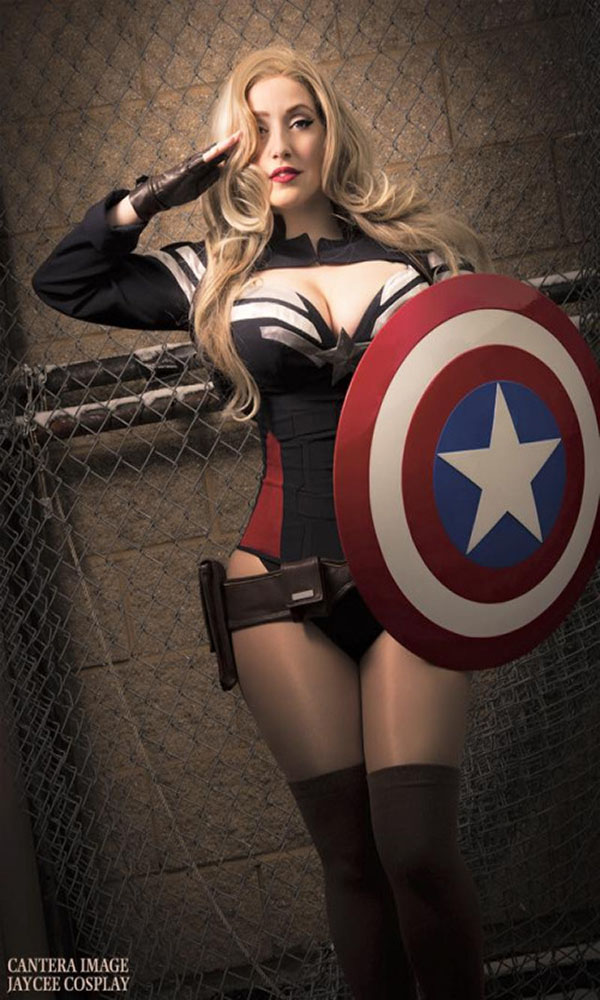 Some folks like to go strictly by the design and stick to what they see in the movies and on TV, but others like to do their own thing. To be fair, it usually works either way. But this sexy representation is nothing short of great.
This, I want to see.
Snow White as an assassin? Yes please.
WTR? (Why's That Radass?)
Cosplay is usually a lot of fun to take a look at since seeing how people interpret their favorite pop culture icons can be interesting and inspirational. But when looking at some of the sexiest cosplay out there one can't help but think that if these ladies have spouses or boyfriends, those guys must be super jealous or super secure in their relationship. Being supportive would be even better.