And I think she's tougher than a lot of us, believe that.
Gun Bunny- A girl who is strongly attracted to, or excited by, guns. A girl who likes shooting many kinds of guns.
There are a few other definitions of a gun bunny, but this is the one we're working with at the moment since we know how much you Radassers love taking your time when looking at some of the most impressive women walking this green earth. Gun bunnies definitely fit that description since a woman that's good-looking, loves to be outdoors, and knows her way around a firearm is enough to give any guy that special feeling down south. It could be love, it could be lust, it could be a bond that won't be broken by anything other than utter rejection and possibly death. But the attraction to strong women that love the feel of a weapon bucking in their hands is enough to get a lot of guys to the point of drooling uncontrollably as they attempt to find a way to impress these warrior maidens while retaining their composure at the same time. Obviously, you don't want to fire prematurely when trying to control your firearm. Take that as you will.
But being serious for a moment (yes, it's still possible) gun bunnies are a lot of fun to be around since they typically don't mind the smell of smoke, they don't worry that much about the noise, and they're definitely into the whole idea of destroying stuff from a distance. A lot of guys feel something stirring down south when they realize that they're in the presence of a gun bunny, and in the best way too. Those that know how to compose themselves can have a lot of fun with a woman on the range, especially a lady that knows how to handle her firearms and can look sexy and impressive while doing it. Is that sexist? Oh wait, I don't care, since appreciating women and everything they do, while they're looking hot as hell, is what we do here at Radass. So let's start scrolling and see what we shall see, eh?
It's all about appreciating the way she handles it.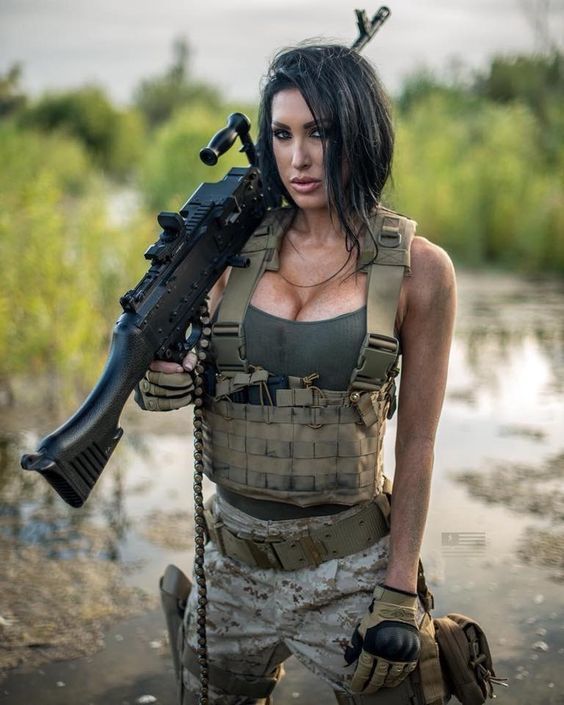 The fact is that a lot of women can look damned sexy doing just about anything. But when it comes to firearms, posing like a Charlie's Angel vs. posing like she knows what she's doing can increase a woman's appearance in a big way. Hey, everyone likes fantasy, but sometimes reality is WAY more attractive.
It's about the attitude as well.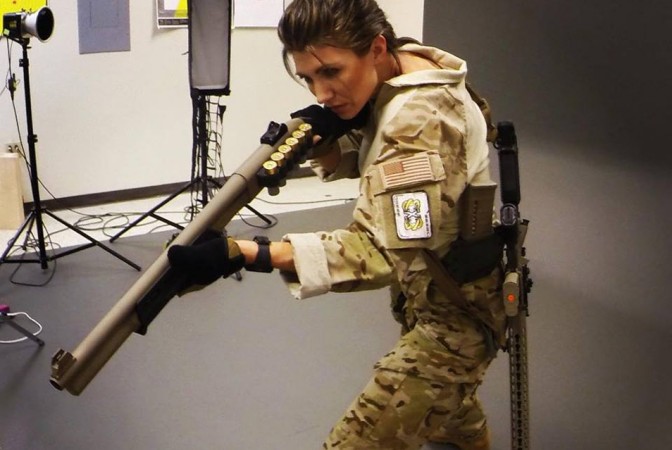 Look, maybe it makes me a psycho or something (I wouldn't be surprised), but I'm not that turned on by a woman who poses with a gun and has the look of 'tee-hee, I'm holding a gun!'. Nope, I'd rather be turned on by a woman that has a firearm in her hands and is ready to tell a mf-er to get his ass down before she blows his nuts off. Oh yeah, that's the stuff.
Don't ever say women don't know anything about guns.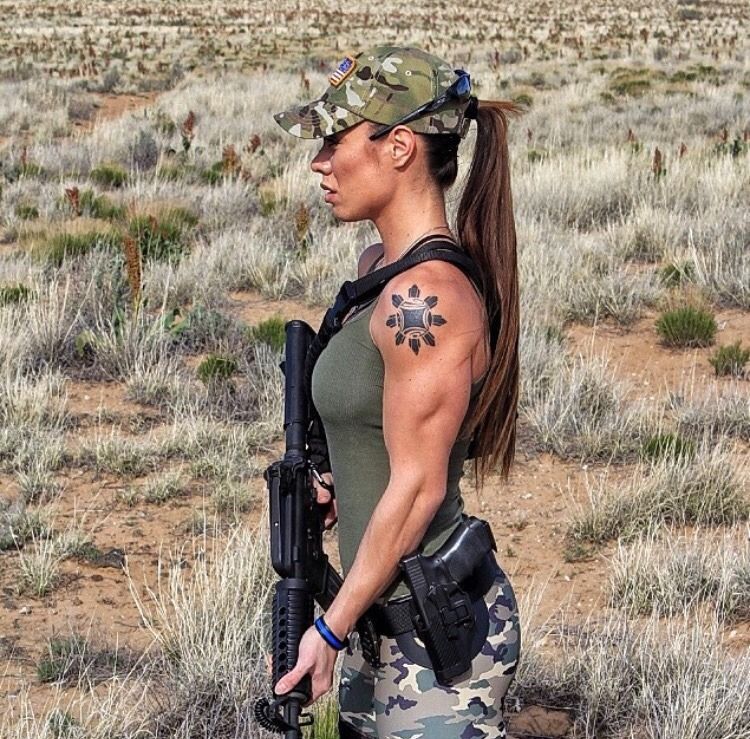 I'm willing to bet that there are a lot of ladies who would tell you different and then pop a few rounds off just to make sure you get the damned point. Women aren't weak-minded when it comes to guns unless they choose to be, remember that.
Who needs a princess with flowers? Give me an Amazon with a weapon.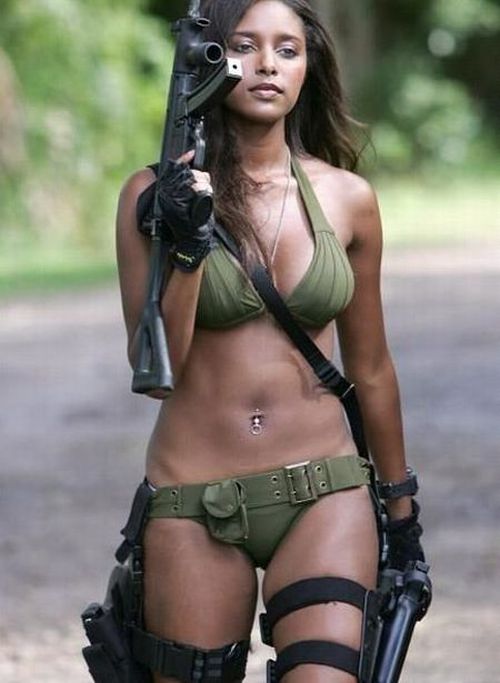 Obviously, some of these are going to be sexy as hell on purpose and won't be tactically-minded, but even if they're in full gear, getting a good idea of what lies beneath is enough to complete the fantasy.
Am I the only one turned on by the muscle tone here?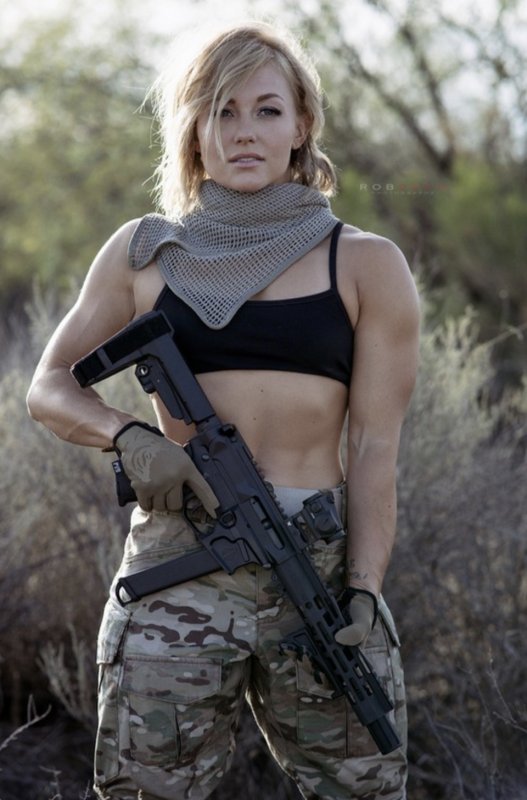 Some of these ladies look like they could throw hands with a guy and come out on top, which might get a lot of guys drooling to think about. But seeing those arms and that core, I'm not sure a lot of guys could take a ground and pound from these ladies.
Of course, there will be a lot of sexy pics.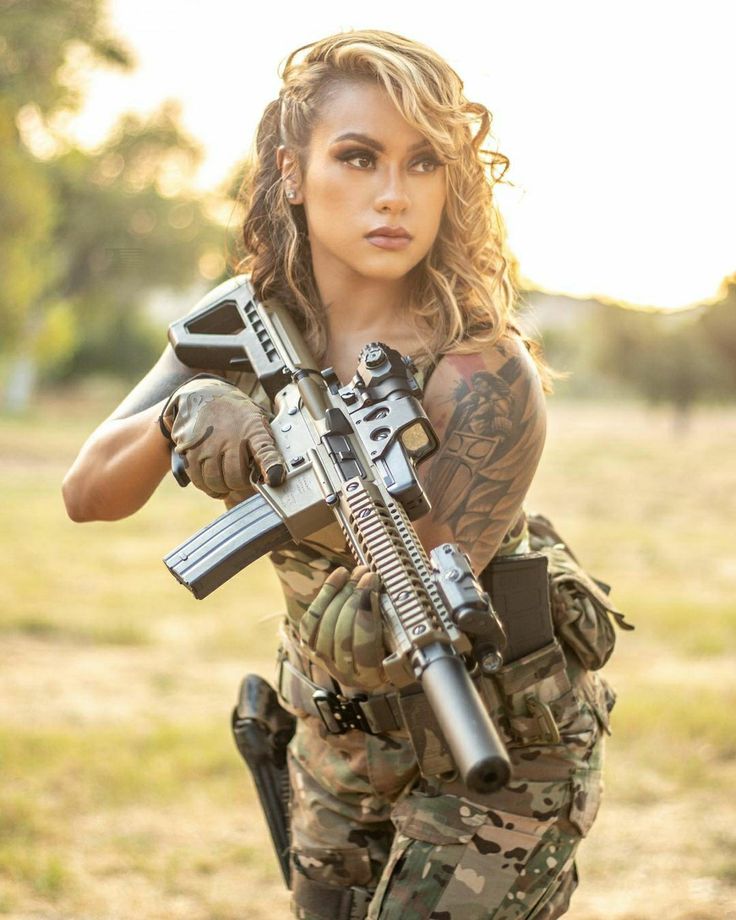 One question to ask though is why are you complaining? If you're not then scroll on and continue your happy time. Those that want to say something about these pics might need to check their priorities or hire a tractor to pull that stick out of the mud, wink wink.
Lady, you are just about out of uniform.
You've got to wonder sometimes about the strength of a good bra and how much it has to hold back from time to time. We appreciate that kind of service, right?
C'mon, you had to know this was coming, right?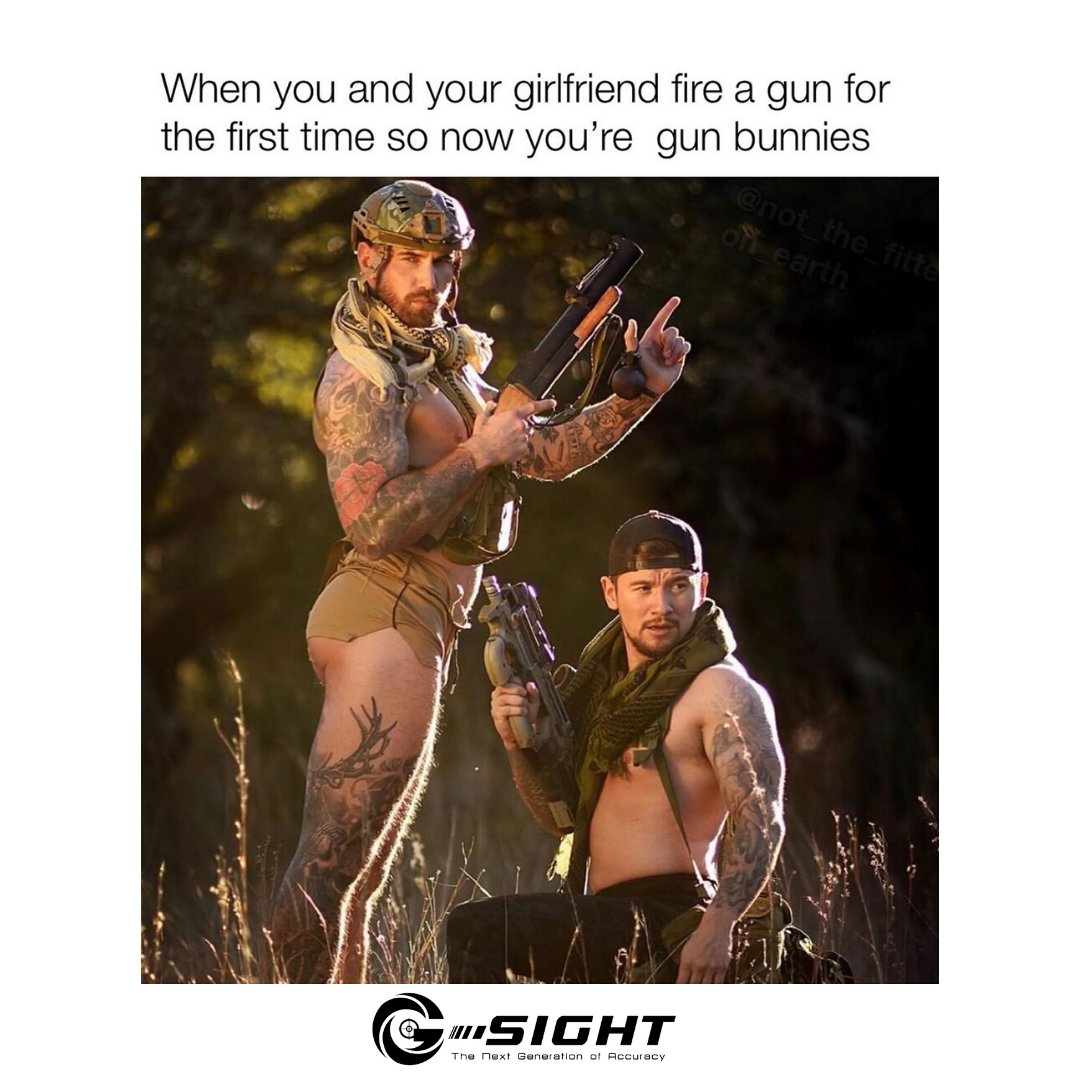 Right about now I'll bet some folks are staring and thinking WTF, or laughing aloud. Hell, you might be doing both, but I had to include a couple of the guys from Black Rifle Coffee just for fun, especially since they're too hard to leave out of an article like this. Strut on boys, strut on. And now, back to our regularly scheduled material…
Do you get the feeling she's more badass than you?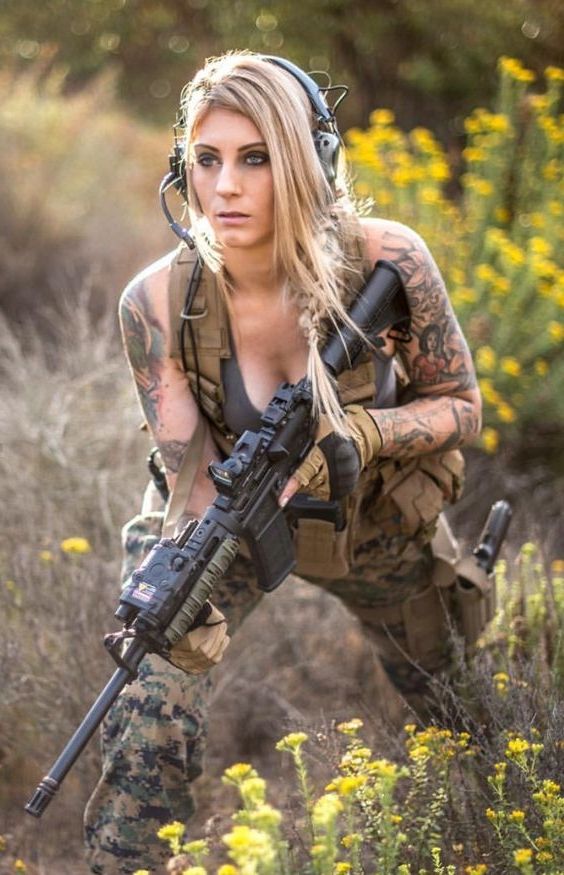 You might be right on that count since like it or not, a woman lying in the bush in wait for her target…excuse me, had to get past the chuckles…is every bit as deadly as a guy waiting to lie in the bush. Wait, is that right? Eh, it's fine.
Cosplay women might be actual badasses for all we know.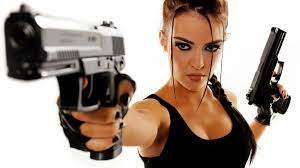 Their affinity for guns might not be just a fancy way to dress up after all. They might actually be into the whole idea of heading to the range when they have time to bust a few caps and remind people not to screw with them. Admire from afar boys, unless she invites you in for a round or two…get your minds out of the gutter.
Good lord…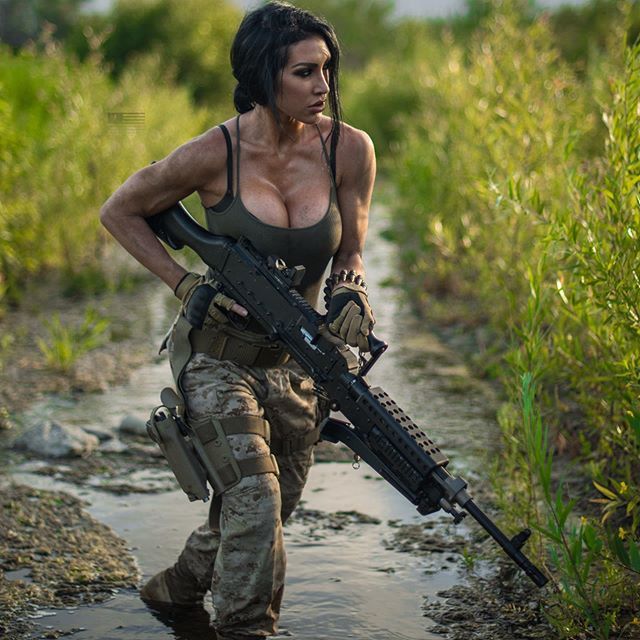 I say that in the best way since this lady is JACKED, and in all the best ways. Muscles on display, rack fully tucked away, and her heavy gun ready to deliver some serious pain. Oh, I think I need a moment.
Yes, we love a dirty girl.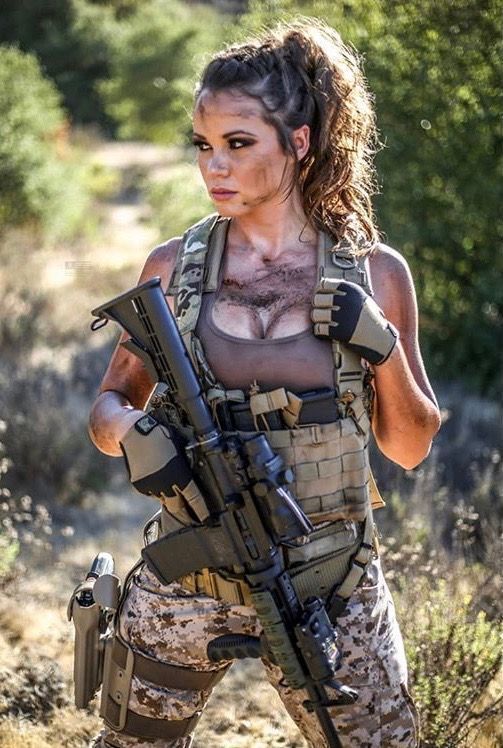 It's amazing how a little dirt can spice up a person's look, isn't it? There is a line that one can cross, but the fact is that the dirt here makes this woman look even more badass. You know I'm right on this one.
I don't think they're worrying about chipping a nail.
If a woman like this does worry about chipping a nail, are you going to laugh at her? Well, maybe, but it would be the kind of laugh that makes it obvious that we're laughing WITH her, not at her. Of course, if you can keep your gaze from traveling south, well, then you're a step ahead.
Yes, we found underboob.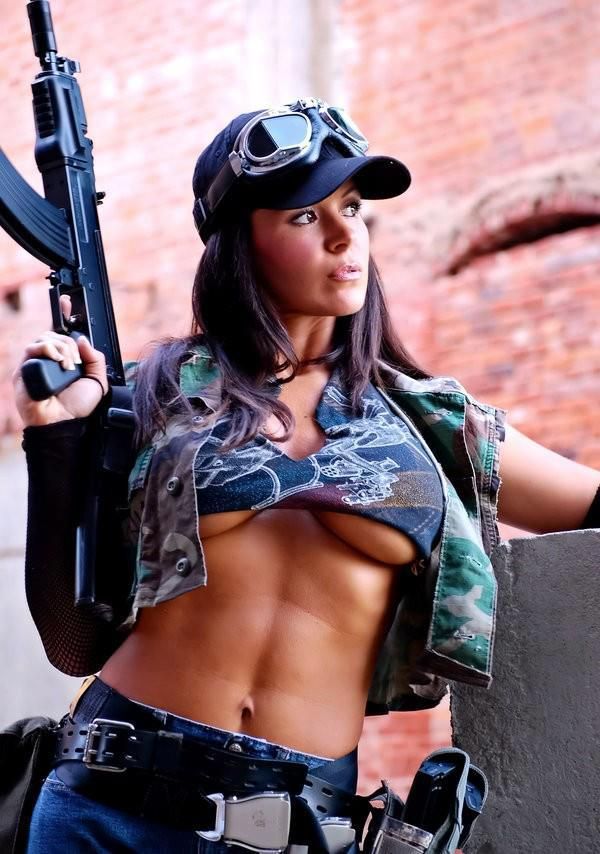 Of course, it's not practical in a firefight, but who cares? Look at those abs and those curves. You can't help but be impressed if you can tear your eyes away long enough.
Start busting caps lady, we want to see how strong a vibration that top can take.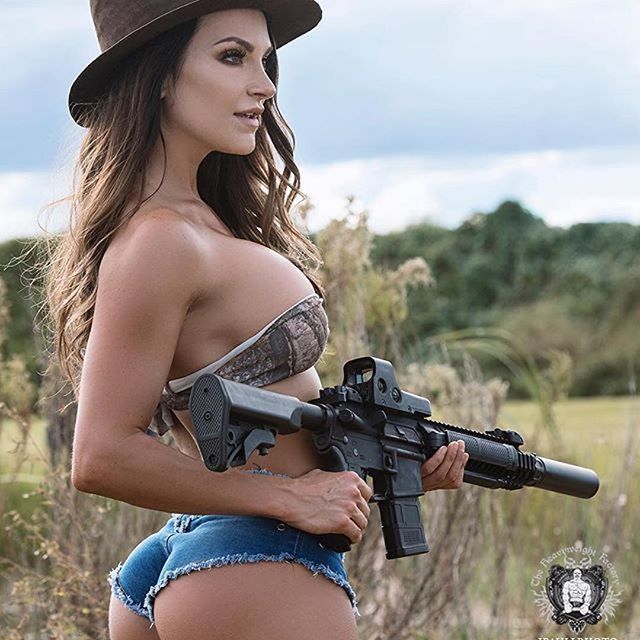 Maybe just the right amount of vibrations can give us a happy day, yeah? How it's staying up at the moment is a mystery in itself.
Okay there Hanna Solo.
I'm all for this look, aren't you? It's very easy to see her racing through the hallways of a Death Star blasting away at the bad guys. I do kind of wonder what kind of kick that thing would have, but it would be worth finding out.
What a resting pose that is.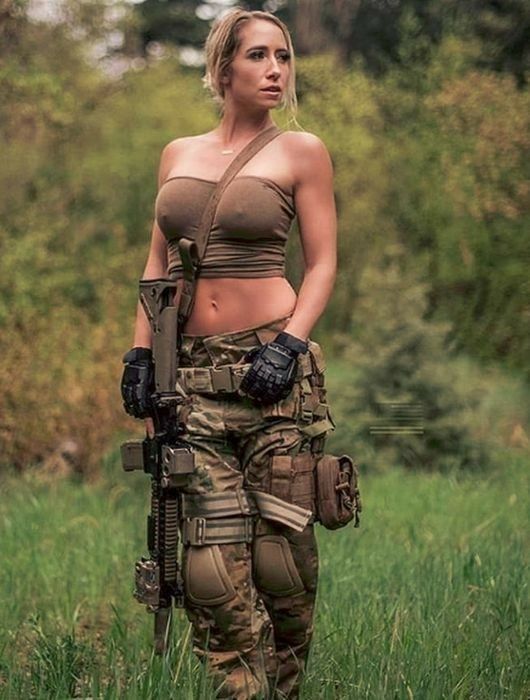 Hey, sometimes you've just got the urge to take a stroll through the woods with your rifle strapped, waiting for someone to f around and find out. Right? It makes sense.
Oh, the glorious underboob, it goes so well with the rifle.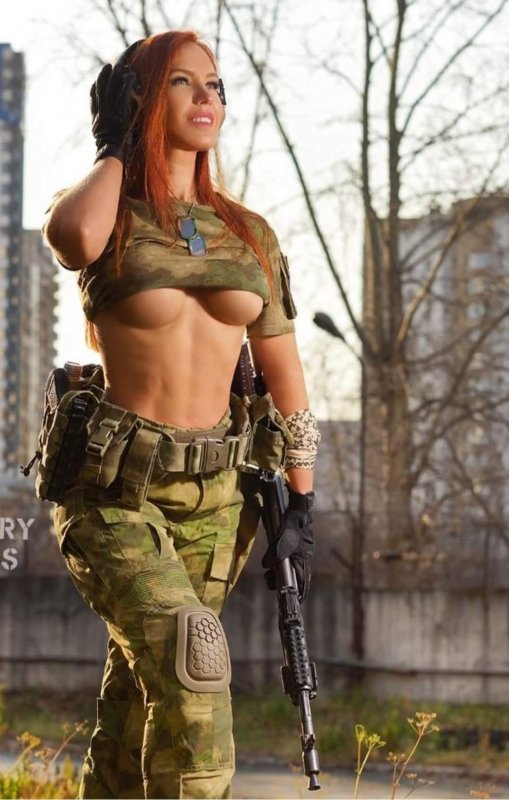 So does anyone else think she kind of looks like Kim Possible? That is if Kim was the type to open carry and look like she could pop a shot in someone at any moment. Hey, I'd watch that.
WTR? (Why's That Radass?)
They're hot women with guns. Do I need to say more? If I do then you might need to scroll up and go through the list again.