A premium bacon hotdog with roasted onions in London, England. This is as American as it gets. Great job London!
Backyard BBQ Chicken with a loaded baked potato and grilled veggies – Homemade.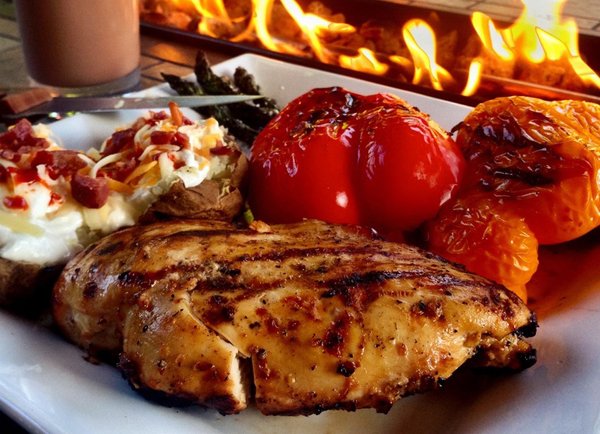 Beef, pineapple pico, two strips of Canadian bacon, home made beer battered onion rings, provolone and cheddar, and spicy slaw.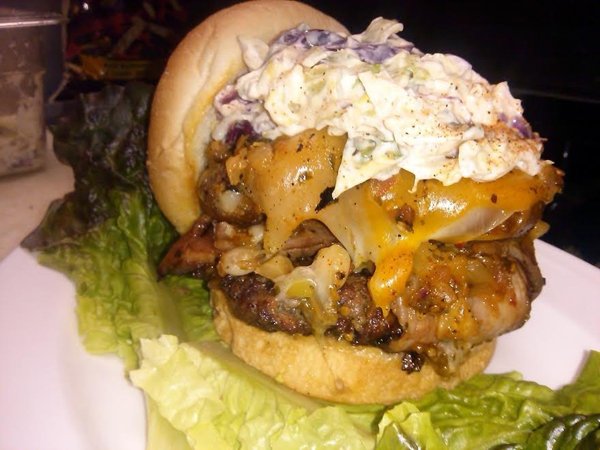 Brat burger with double cheese, bacon, and hot bread & butter pickles on Krispy Kreme doughnuts – Homemade.
Breakfast sandwich from Birch Tree Bread Co. Worcester, MA.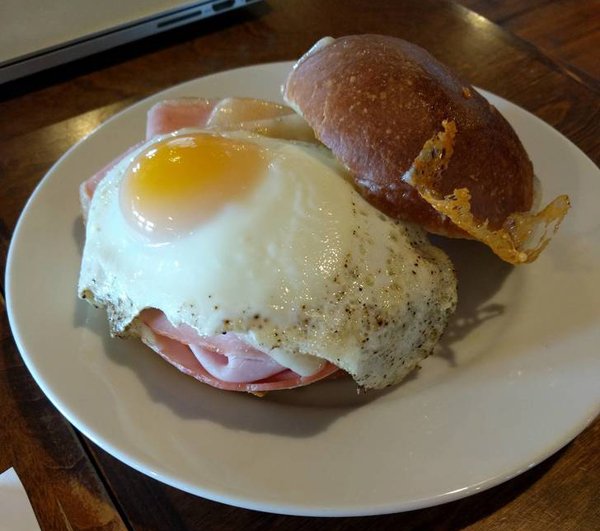 Caramelized onion And pepper pizza with Garlic Aioli – Homemade.
Cheeseburger with Jalapeño 4-cheese fries from Zinburger in Phoenix, Arizona.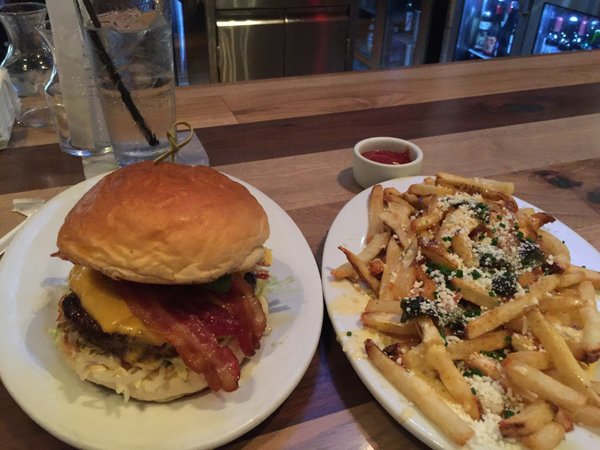 Chicken and waffles sandwich at Porto's in South Philly, on S. 11th St.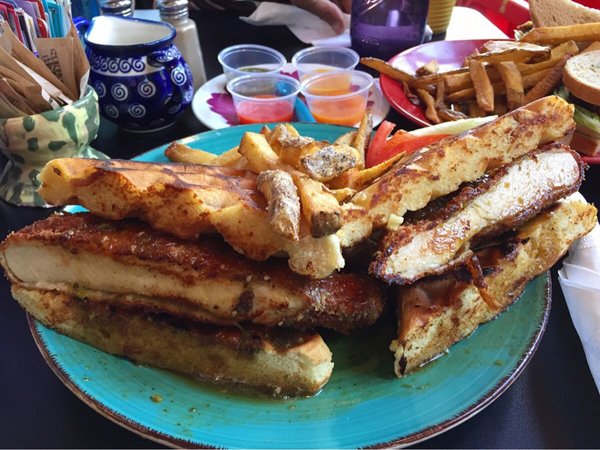 Double patty melted cheesy goodness with bacon from Down N out burger in Sydney, Australia.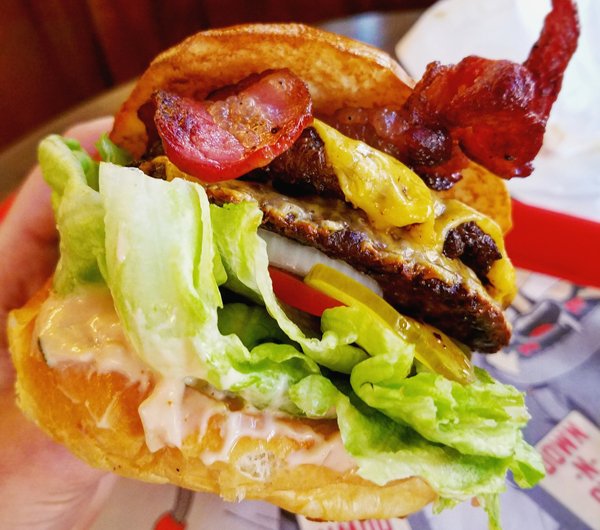 Eggs Benedict with crawfish over pulled pork on an english muffin with home fries on the side. Breakfast at Backwater in Melbourne, FL.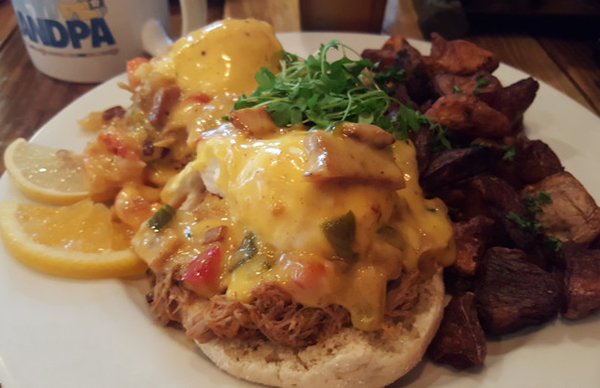 Fish ceviche, mole chicken, steak fajitas, and fried plantains at Blue Parrot in Playa Del Carmen, Mexico.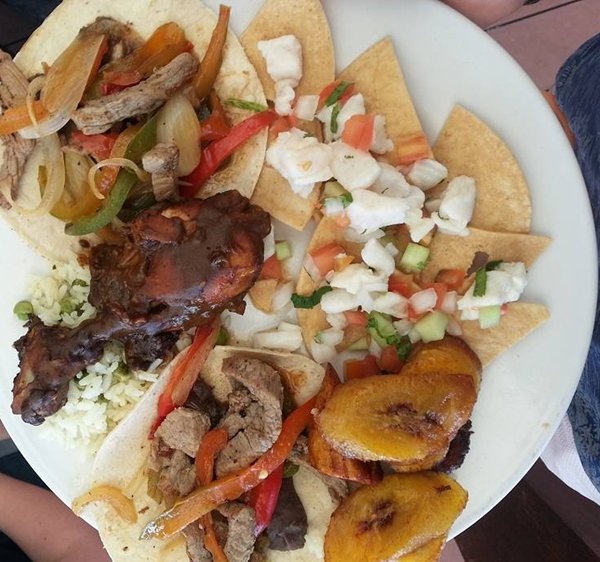 Fried chicken and waffles at Chewies in Vancouver, Canada.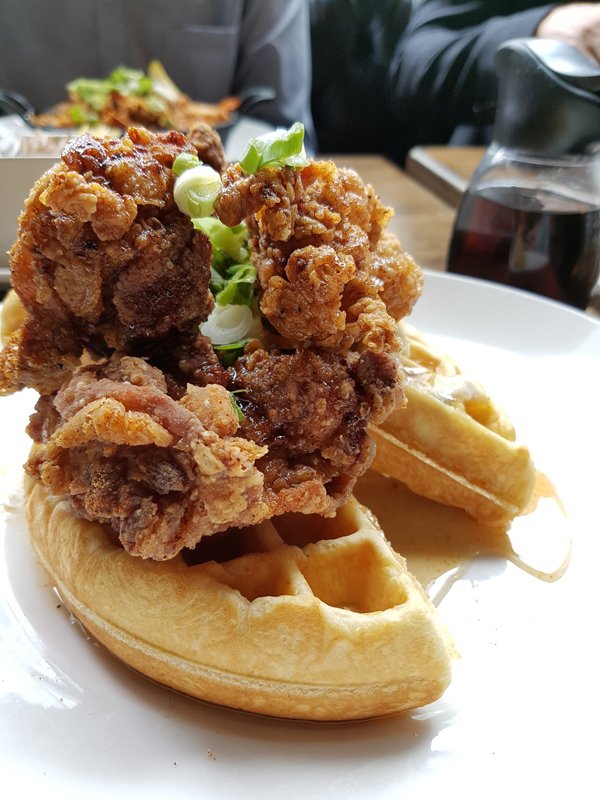 Fried Chicken Sandwich on a Waffle from Dat Spot Rotisserie in Potrero Hill in San Francisco, California.
Hog heaven … smoked kielbasa, pulled pork, sautéed onions and spicy mustard at Big Daddyz BBQ in Ridley Park, Pa.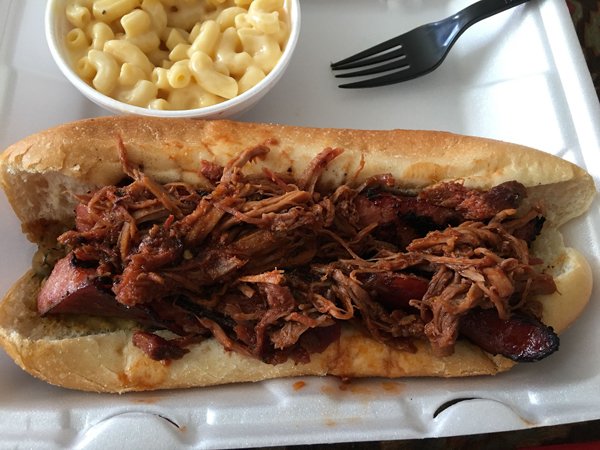 Margherita pizza from BellaTrinos pizza truck in Dallas, Texas.
Pork baby back rib pretzel bun sandwich with coleslaw and bbq sauce somewhere in there – Homemade.
Pulled Beef Burgers – Homemade.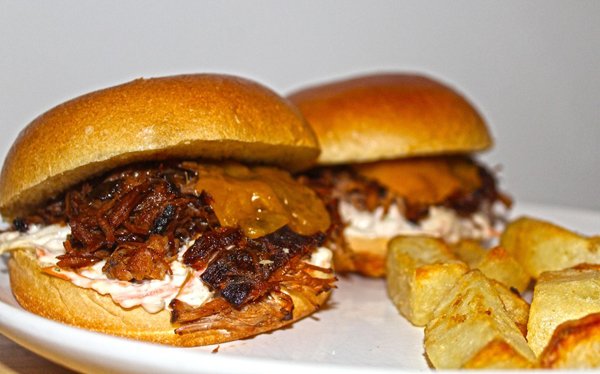 Reggie Deluxe from Pine State Biscuits in Portland, Oregon – Fried chicken, bacon, egg, cheese, and gravy on a fluffy golden brown biscuit.
Scallops and Smoked Gouda Grits – Homemade.
Shrimp & beer – Puerto Vallarta, Mexico.
Steak and Eggs Benedict with Béarnaise Sauce – Homemade.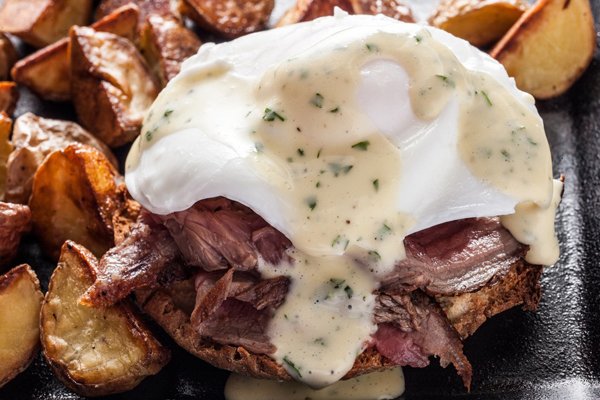 The Diablo Burger with cilantro, red onion, grilled pineapple, white cheddar, and serrano peppers with truffle fries at Plzen in Chicago, IL.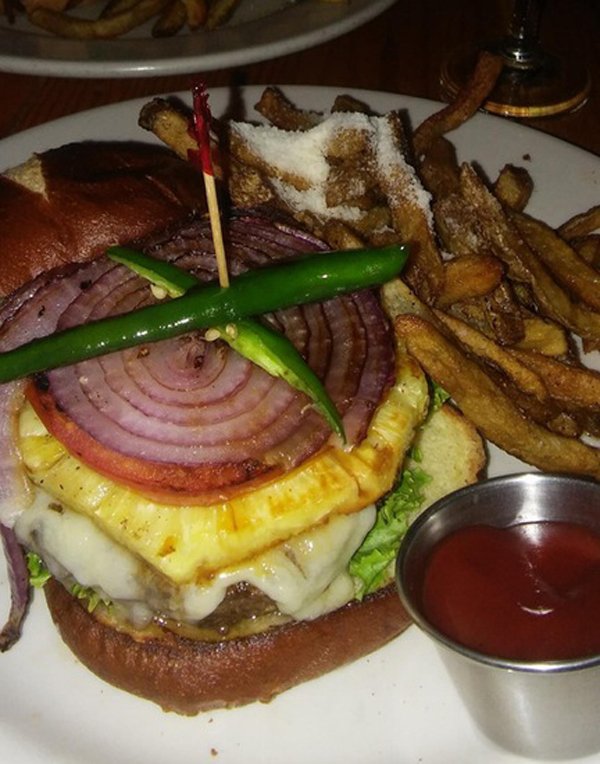 The Ultimate Breakfast Burger – Homemade.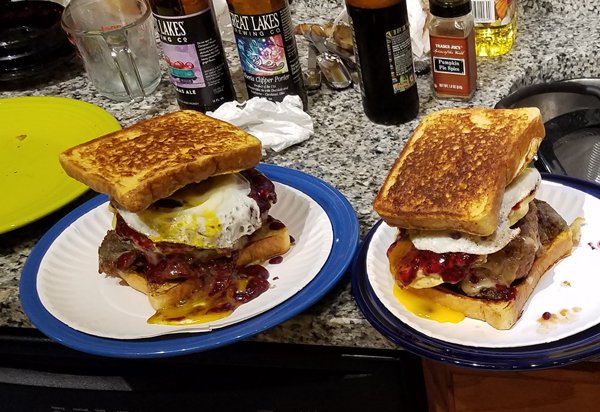 Turkey and Dressing Sub, Bacon Mac & Cheese, and Pumpkin S'more Cookies from Sammies in Martin, TN.