Photographer and Artist Brandon Stanton just has a way of making you smile with his work. Make sure you visit his website for more awesome photos and great captions to go with each. The dude is an artist that I'm sure you'll enjoy. (Thanks for making Radass smile Brandon)
A bit about Brandon by Brandon:
Hey there. I'm Brandon. I get really passionate about things. At some time in my life, I've been obsessed or borderline-obsessed with saltwater aquariums, the baritone euphonium, reading, piano, filming, financial markets, New York City, and photography. I studied History at the University of Georgia. During my senior year of college, I took out $3,000 in student loans and bet it on Barack Obama to win the presidency. A friend heard about this bet and got me a job trading bonds on the Chicago Board of Trade. I traded for three years. It went really well for awhile. But then it went really bad. Whoops. After I lost my trading job, I decided to move to New York City and take portraits of strangers on the street. Mom wasn't too happy about that decision, but so far it's gone pretty well. I've taken nearly 5,000 portraits and written 50 stories. And I've met some amazing people along the way.
Humans Of New York And What They Have To Say
"I don't know what to tell you, man."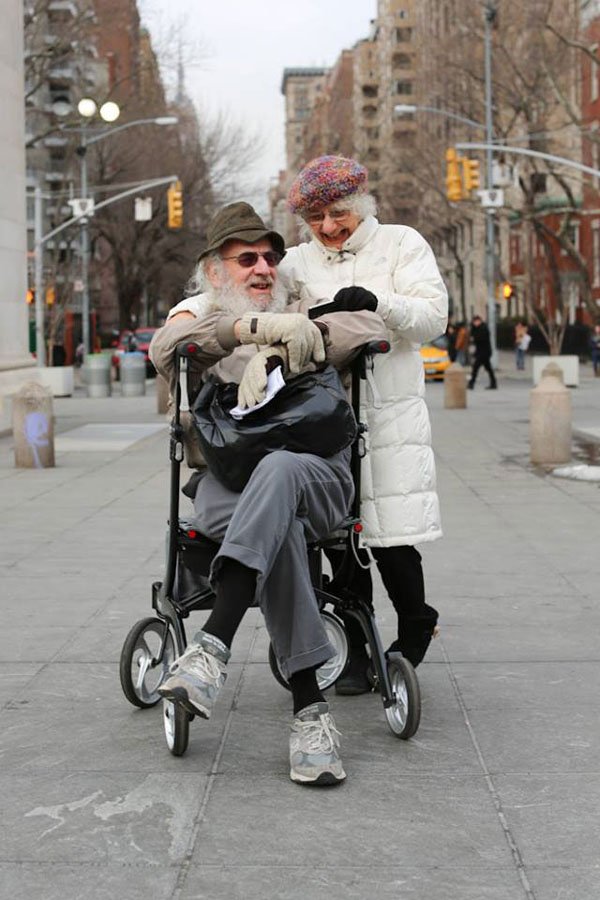 "He's wonderful in bed".
"You've got to watch what you say around her. She's 4 going on 104".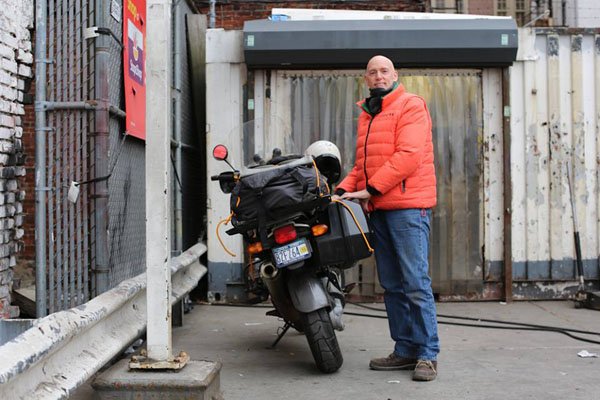 "After my divorce, I couldn't sleep. I tried everything. I ended up going to a skating rink every night, where I'd skate until I was unconscious. I eventually got so good that I turned semi-pro. I was actually all set to tour with Cher as part of her show, but then the bottom fell out of roller skating."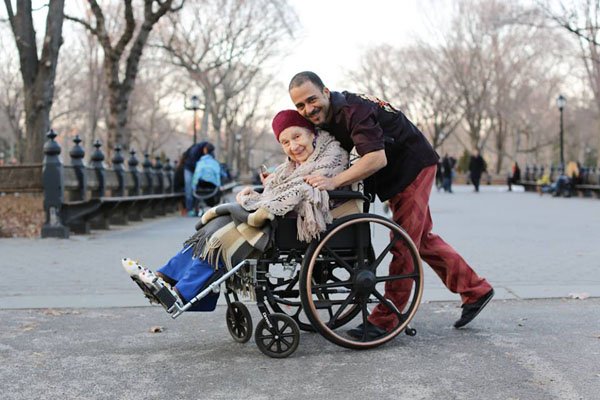 "We met when she came into a thrift store where I worked. We both loved clothes and dancing. She's my best friend, my roommate, and my wife. I'm not even joking, we've been legally married for 14 years."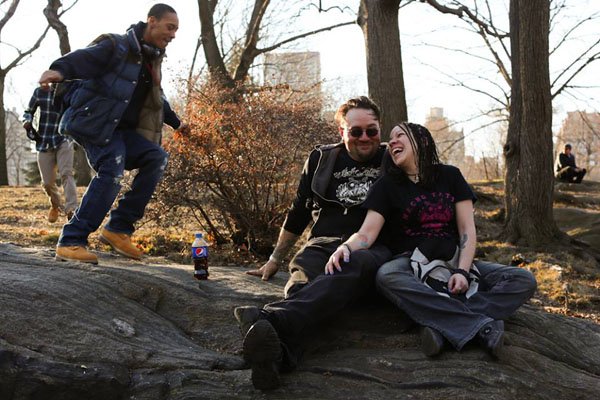 "We met on Craigslist. He put up an ad for a tattooed girl with a soft heart. When he came to pick me up the first time, he got out and leaned against his truck with his arms crossed, trying to look like a bad ass."
Seen on the subway.
BREAKING: Young entrepreneurs discovered on Lefferts Place, between Classon and Grand. By employing aggressively low price points, these titans of industry have competitively positioned themselves in the nail painting industry. However, "customers aren't coming," most likely due to the flagging economy and unrest in Eastern Europe. However, there is still time for things to turn around. The business will remain open until 6 PM, "if it's OK with Grandma."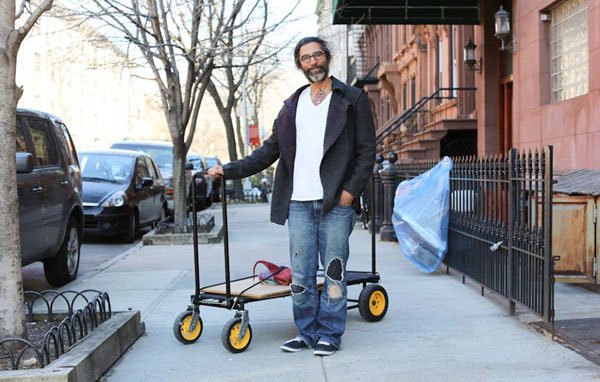 "I'm constantly putting a lot more in than I'm getting out. If I was a restaurant, I'd close my doors. But I can't close my doors, because I'm an artist."
"What do you want to be when you grow up?""Something that's sort of interesting, not too hard, and pays pretty well."
"I'm really blessed partner".
"If you could give one piece of advice to a large group of people, what would it be?""In every situation, choose love.""When is it most difficult to choose love?""When it involves someone close to you."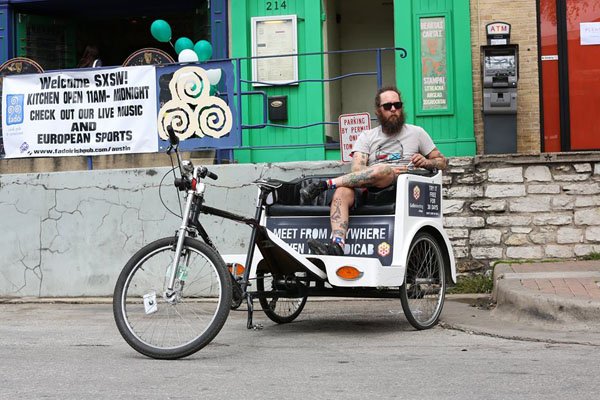 "It constantly depresses the shit out of me that we have to die."
She's collecting rocks.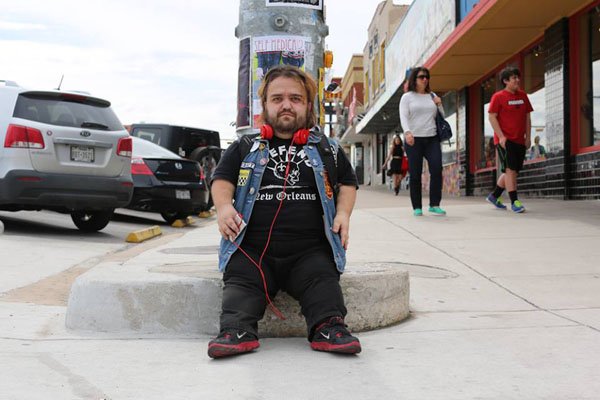 "Do you remember the saddest moment of your life?""When my grandmother died. I was nine. Besides my dad, she was the only one in my family who was like this. And she was the only other person who could give me any perspective on what it was going to be like, and how to handle it."
"I wish I'd looked up to my dad more.""How do you mean?""I spent too much time comparing him to other dads in terms of worldly success."
It ain't easy.
"I just organized a meet-up for fans of my favorite webcomic, Homestuck.""Do you have any interest in writing comics?""My sister and I have tossed around a few ideas.""What's one of your ideas?""What if Spiderman…. went to Comic Con?"
"What's your favorite thing about being a grandmother?""Laughing.""What's the most she's ever made you laugh?""She just loves using her big words. Everything to her is 'beeaaauuutttiiiful' or 'woooonnnddddeeerrful' or 'faaaannntttaaasstic."
"He tickles the shit out of me. I'm so ticklish, even the thought of being tickled makes me start laughing. If I'm ever being overly bossy or sarcastic, he'll just start wiggling his index finger in the air, and I'll lose it."
"What do you want to be when you grow up?""Can I go down the hill now?"
"The Lord told me to sew!"
"She helps me when I'm having problems at school.""What's one thing she's helped you with?""Well, she's always telling me to stand up for myself.""How do you stand up for yourself?""If somebody is saying mean things to you, you're supposed to tell them how it makes you feel."
"I was 35 when I met her. I was starting to think that there wasn't anybody out there for me."
Times Square is always quite the spectacle, but Saturday night the effect was the doubled with all the Super Bowl installations. This man got a little carried away with inspiration, jumped up on a police barricade, and screamed at the top of his lungs: "ANYTHING IS POSSIBLE!"