All The Girls Mom Warned You About
And all the girls you probably fantasized about and would have hooked up with despite your mom's warnings, right? Mom's don't know everything, do they? Well, maybe sometimes…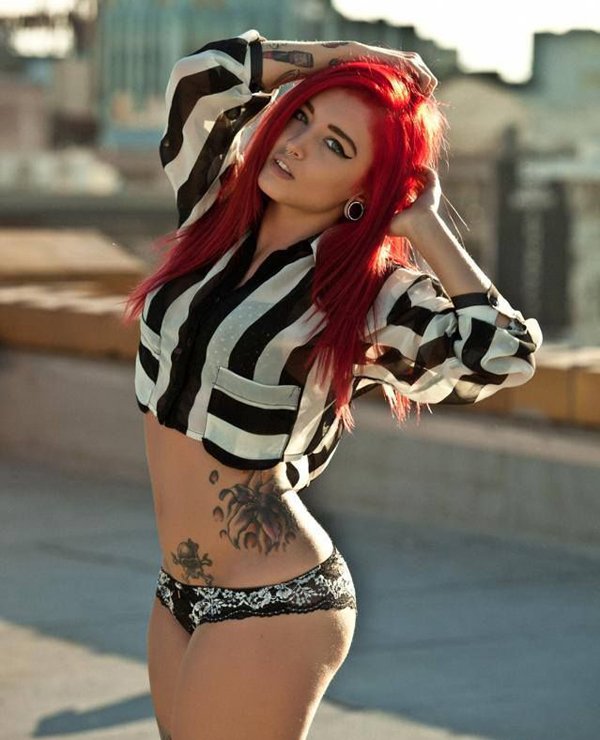 Even if that hue isn't natural, red can either mean passion or danger, you decide which is which.
How could you not be captivated by those eyes? Maybe that's the problem.
You would think that getting a tattoo on your butt cheek might hurt like hell, but we do appreciate the effort.
Flowers and birds man, people tend to favor these images quite often.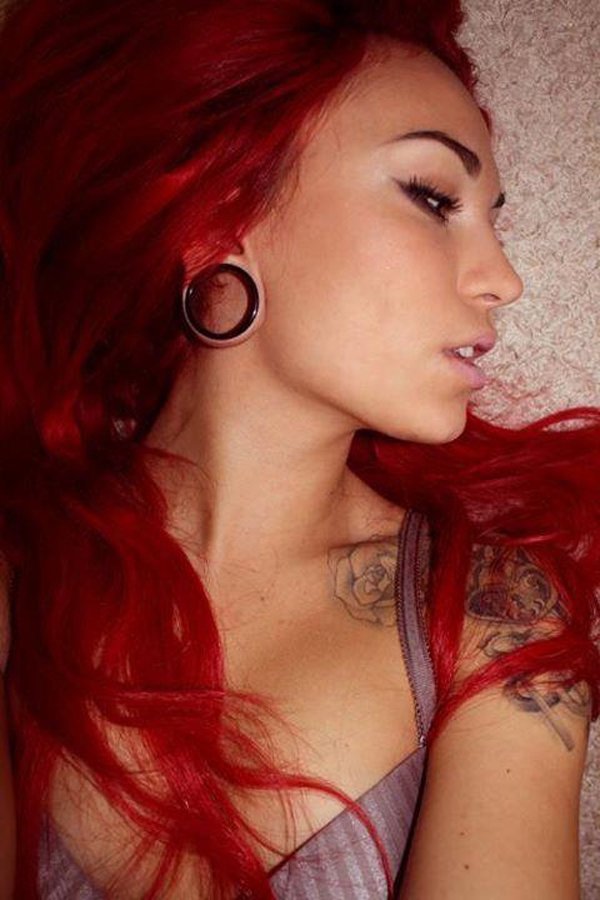 It definitely feels like a lot of women are born with the capability to just look alluring.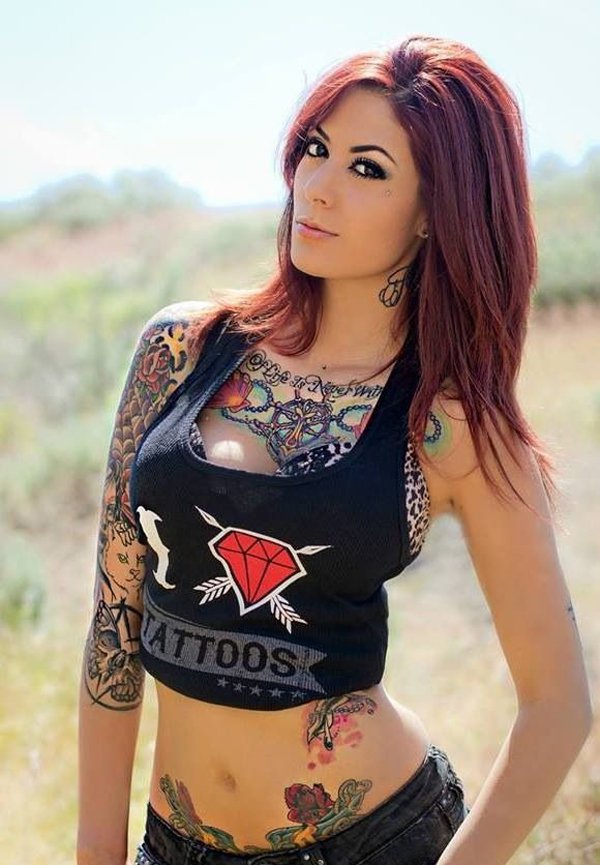 It's almost like she's daring you to say something about her tattoos.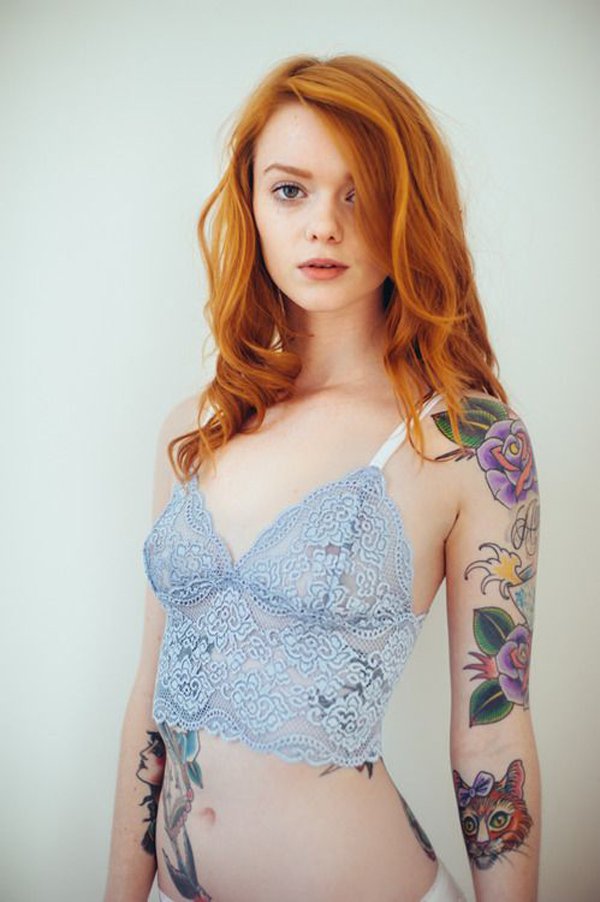 Pale skin is a great way to make tattoos stand out.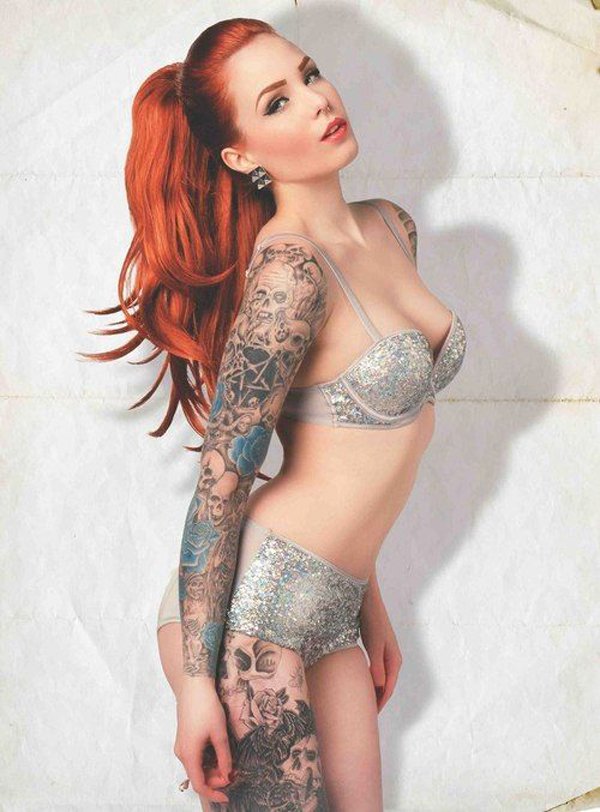 She honestly looks like a cross between Lara Flynn Boyle and Kate Beckinsale. Yeah?
That far off look is a popular one for pictures.
Someone looks downright feisty, hells to the yeah.
Yes or no to the pouty, 'someone spit her cereal' look?
Represent Star Wars, love it.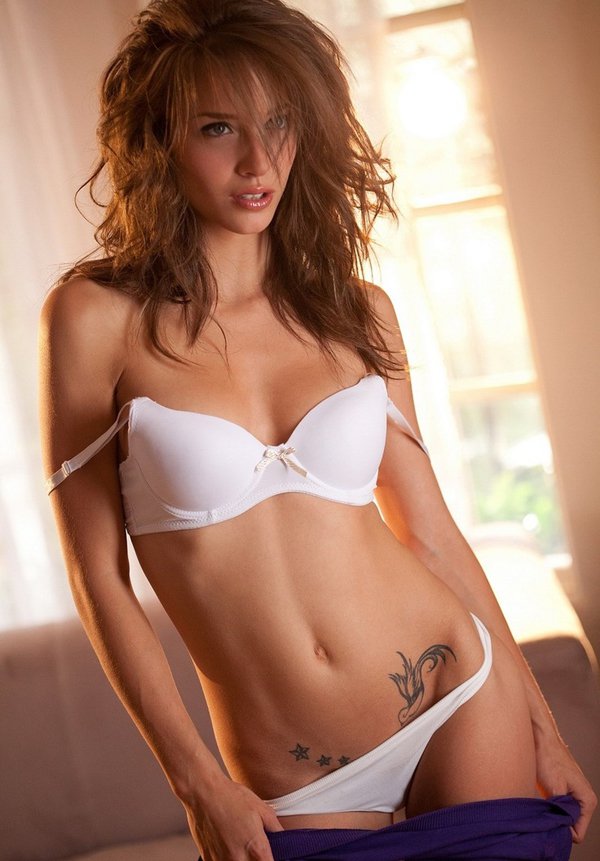 That's the bedroom 'are we doing this or not?' look, and you'd BEST get the answer right.
When a woman is slipping her shoulder straps off and eyeballing you like this…PAY ATTENTION.
As good from the back as from the front.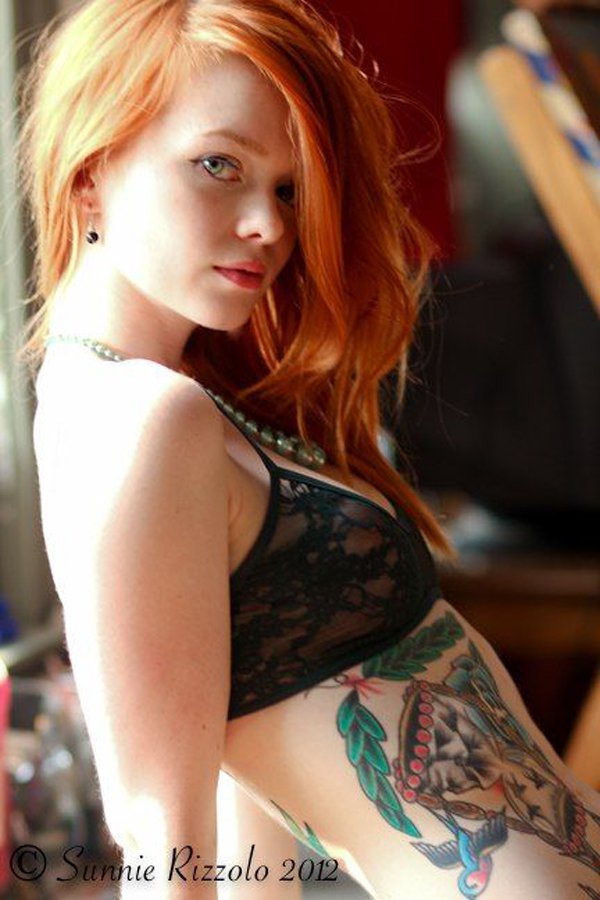 Like I said, bold colors on pale skin, I love it.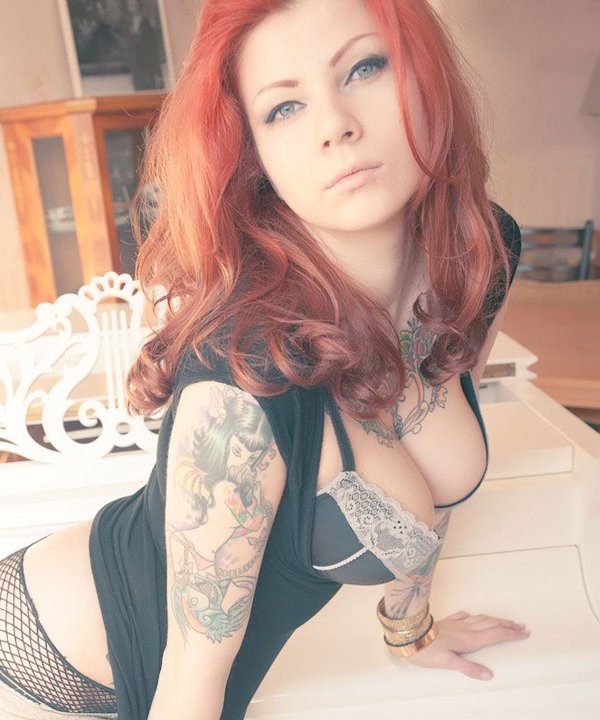 There might be a couple things that she needs to share with you.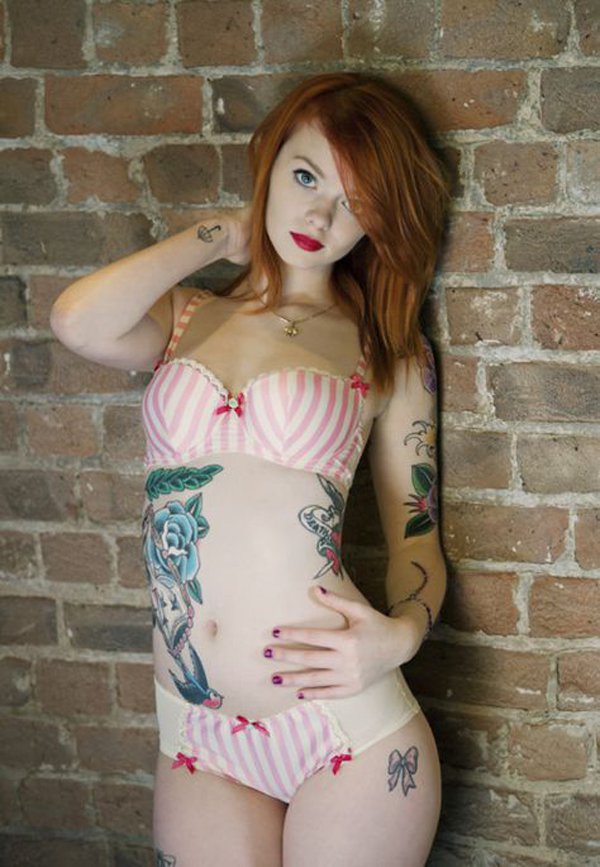 It's mesmerizing in a way.
Your mom might warn you away from a woman with a skull tattooed on her arm.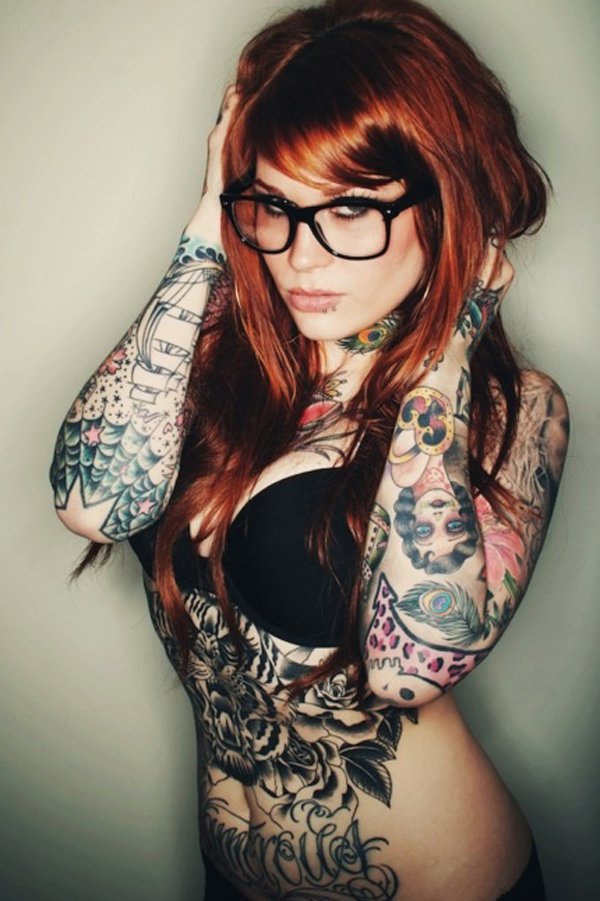 It's kind of like if Mary Jane from Spider-Man went and got inked.
Come a little closer…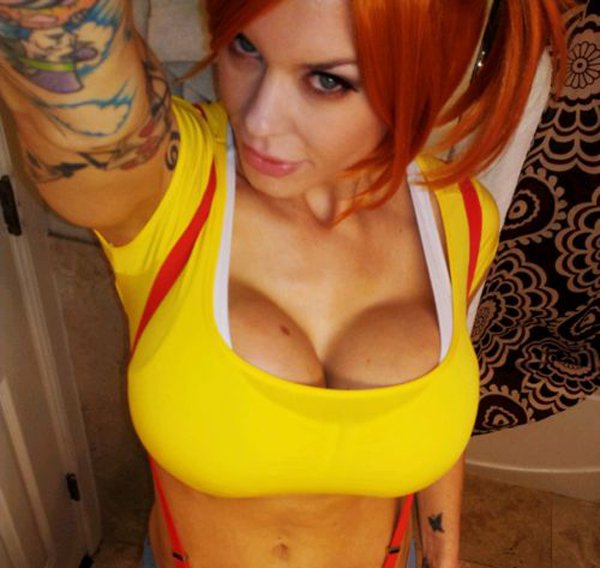 Is she smuggling a couple of Pokemon?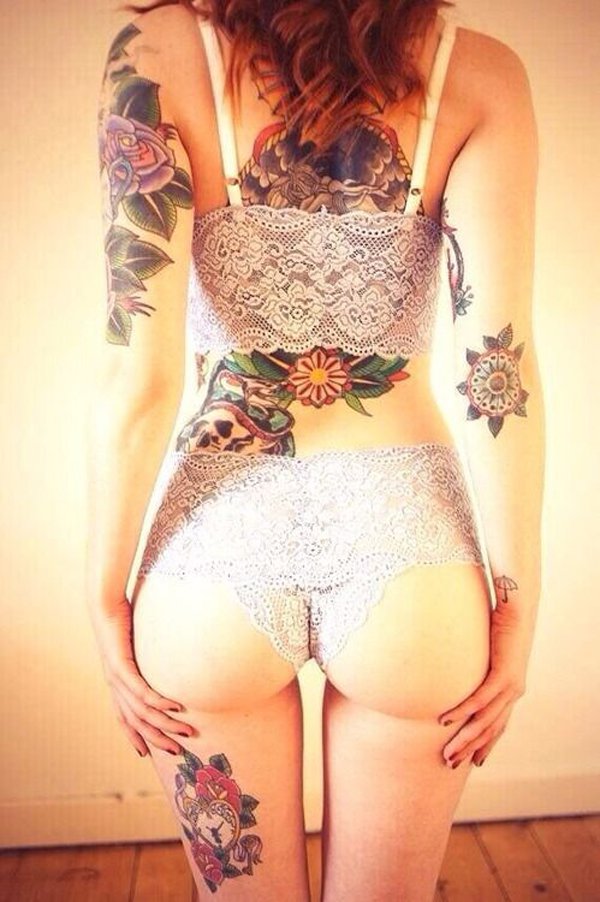 Pale skin definitely gets washed out.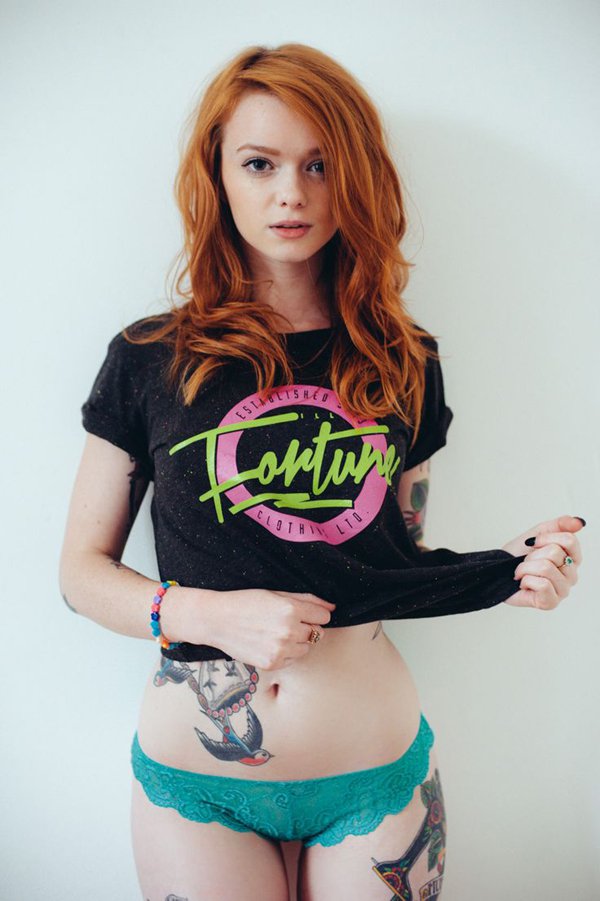 It's okay, you can pull it up higher, fortune favors the bold after all…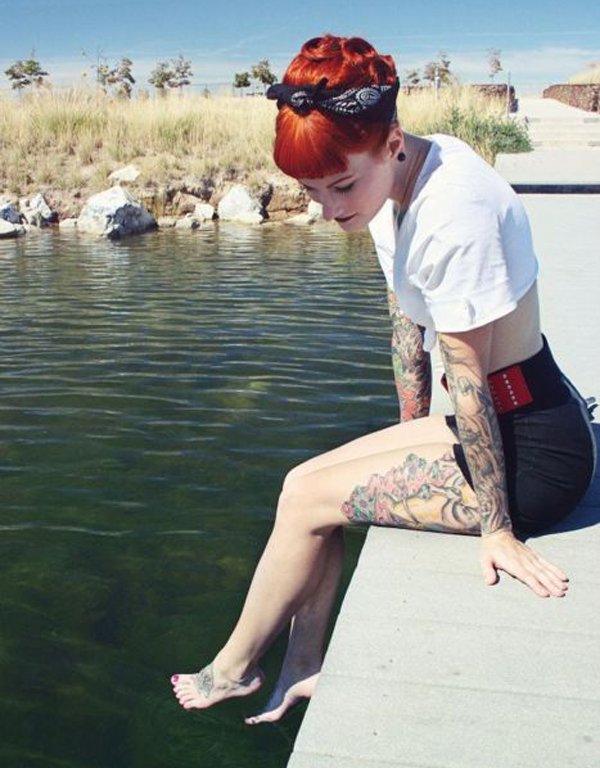 Foot tattoos feel like they'd itch horribly.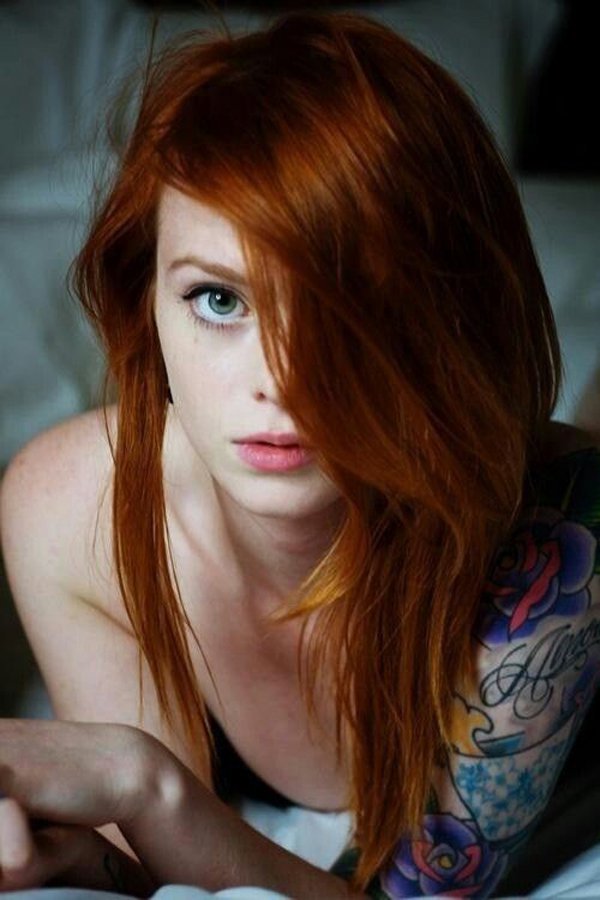 Ever wonder what would happen if there was a version of The Ring that had a redhead as the girl in the well?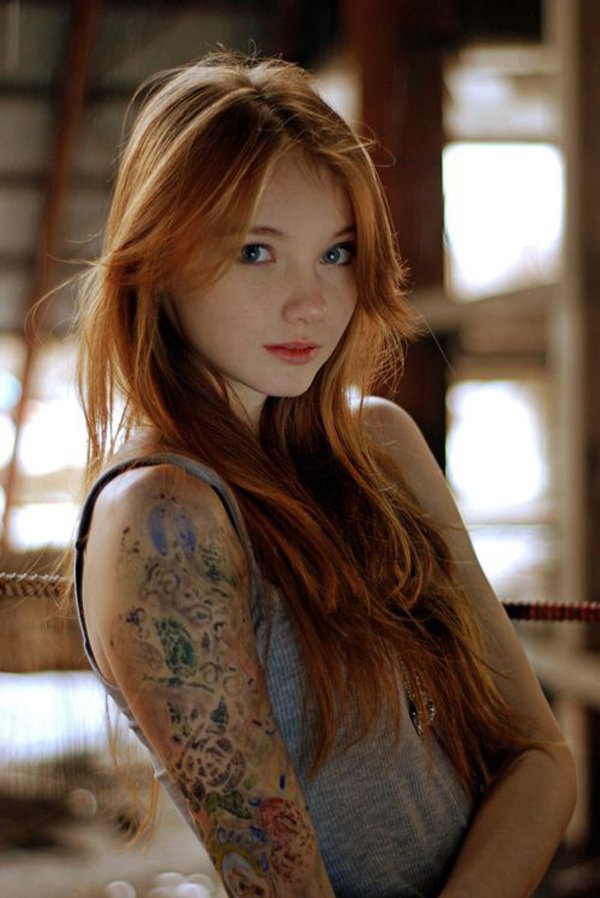 Don't let the innocent face fool you, that kind of tat requires someone with a tolerance for pain.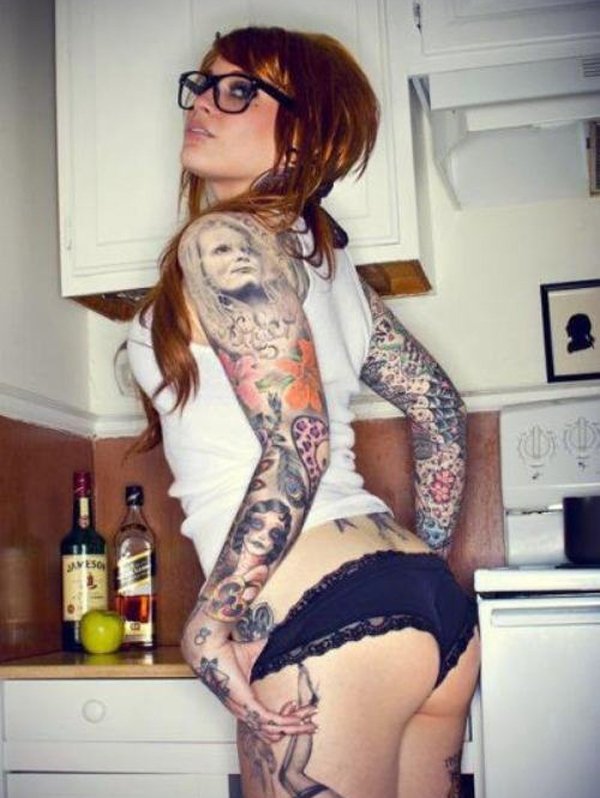 Yep, it's okay, keep going.
This is how I would imagine women would be looking at this post now, like 'really dude?'. Meh, the grin would be enough.
As long as this was the look that followed that grin above, it'd be all good.
WTR? (Why's That Radass?)
Redheads sometimes get a bad reputation for one reason or another, or are expected to be exotic or hot-tempered. In my life I've met a few, and they're about as normal or crazy as anyone else.