Always a great combination.
Have you ever heard someone say that women shouldn't mark up their bodies with tattoos? If you have, did you tell them to mind their damned business? Yeah, me too. Women with tats are hotter than hell, from a certain point of view.
All the painted ladies…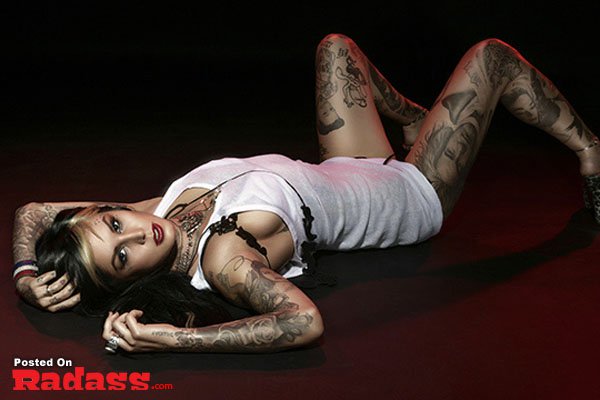 I'd love to sit and gaze at this image all day…and her tattoos are fire too.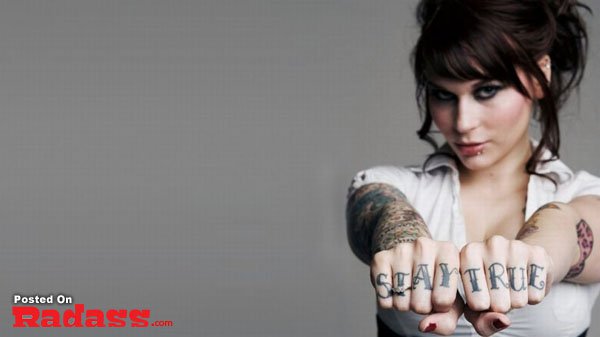 You're damned right lady, stay true.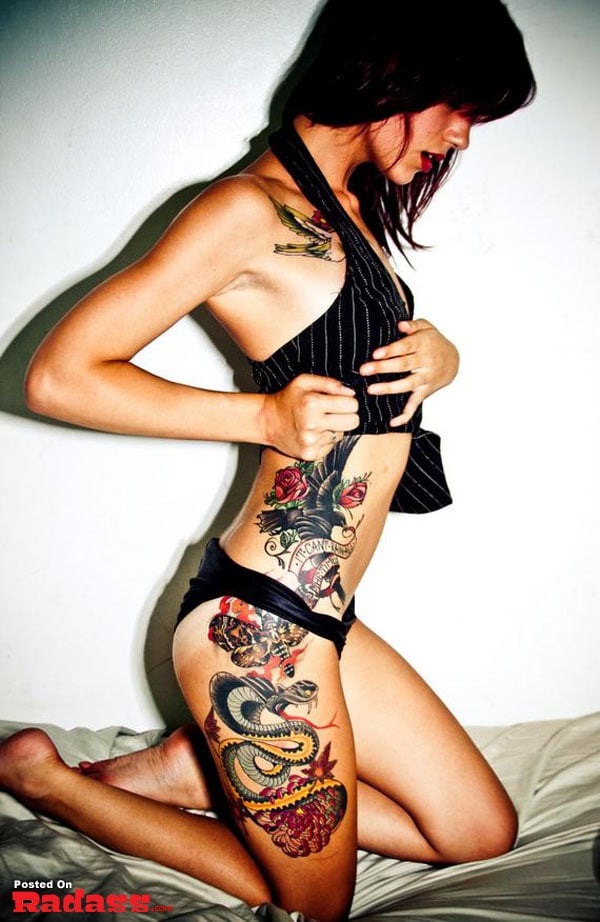 That progression from snake to moth to birds is awesome.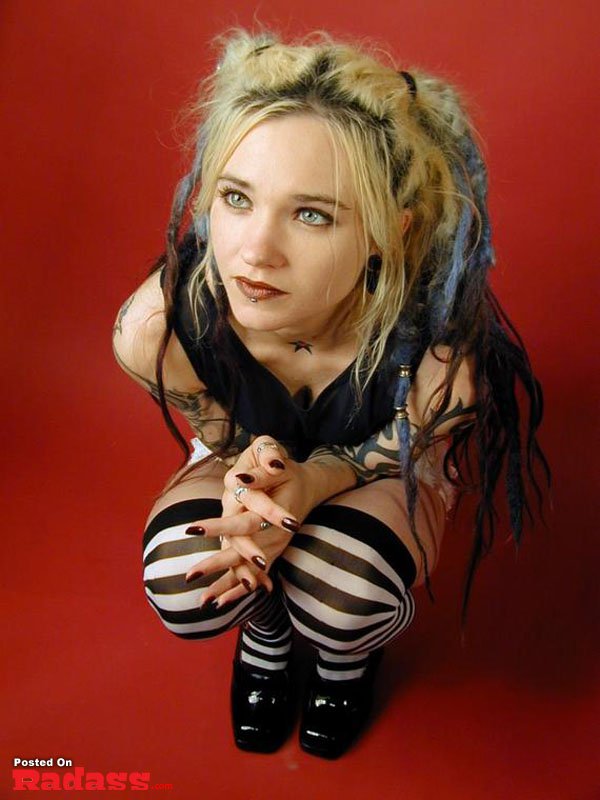 I'm getting Alice in in Wonderland vibes..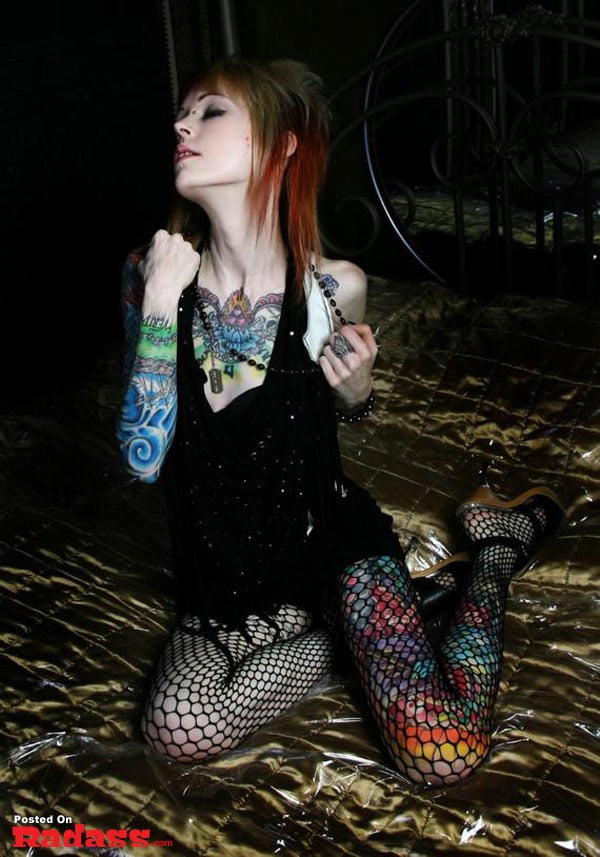 I'm a sucker for redheads, as I've said before.
Do you like your women dangerous?
It's kind of like if Snow White went goth…mmhmm.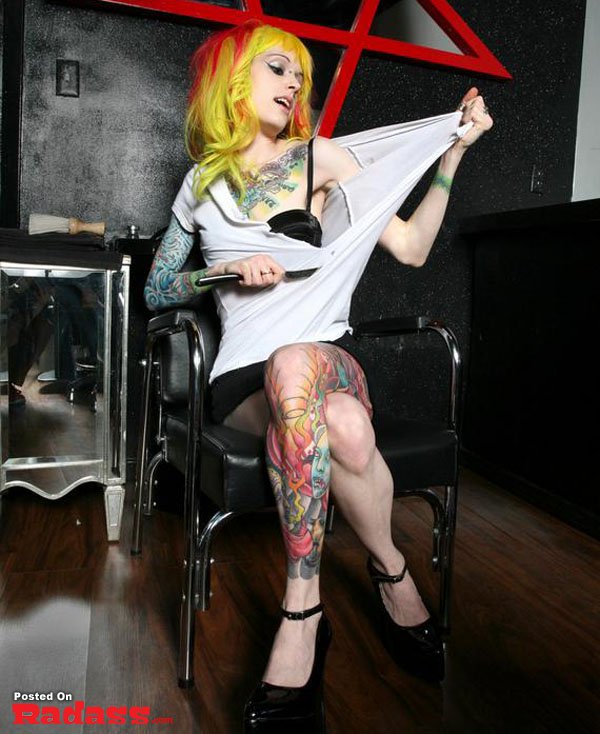 Okay. She looks a little dangerous…I like it.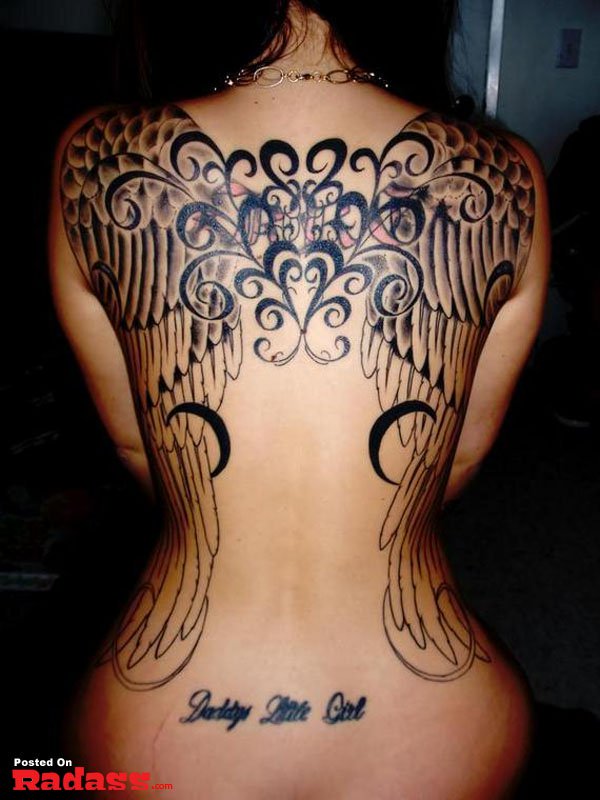 Daddy's little angel?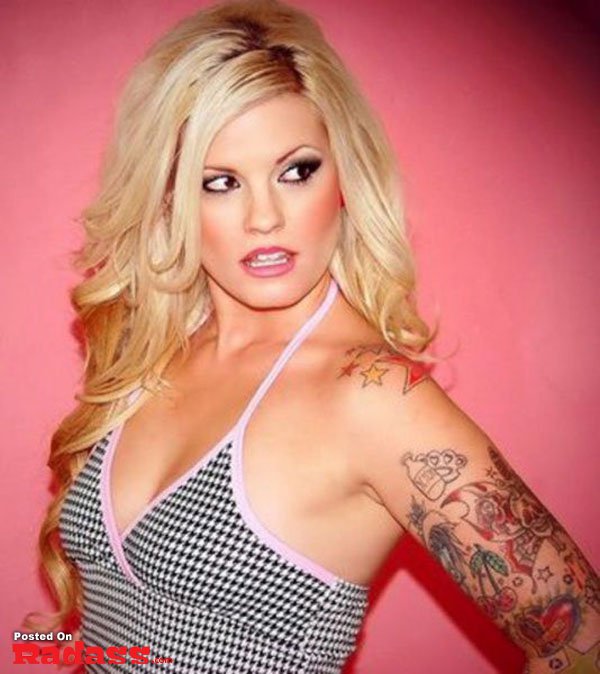 Alcohol and a knuckle duster, oh yeah.
Someone likes the Munsters, check out her lower leg.
Do tattoos give the attitude or highlight it?
Aren't we all slipping into darkness in some way?
Mmm, saucy wench…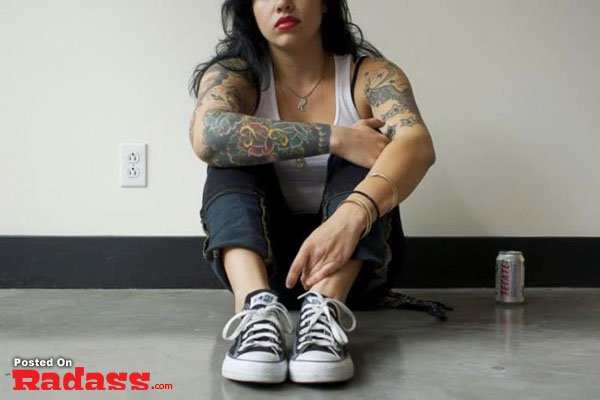 Admit it, you knew of at least one young woman in school that was like this.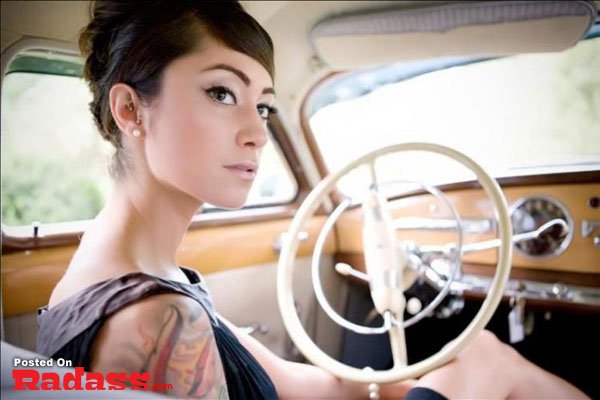 It's like 50s meets badass chick.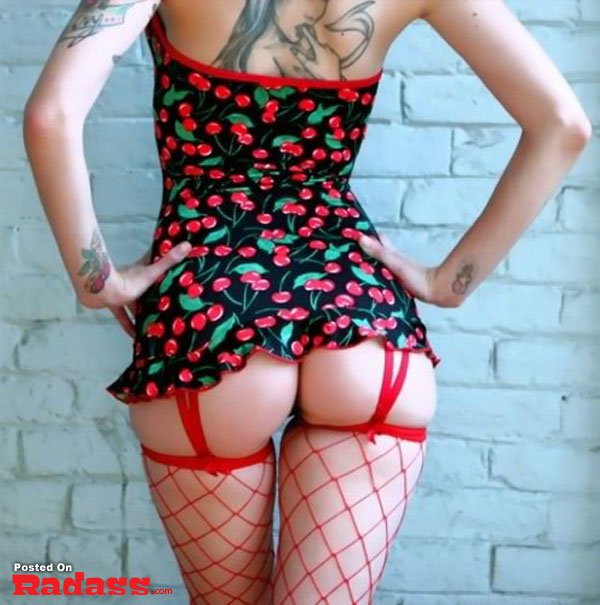 You've got to love how the she-devil is peeking up over the back…once your eyes finally move upward.
There's a lot to love about the reveal.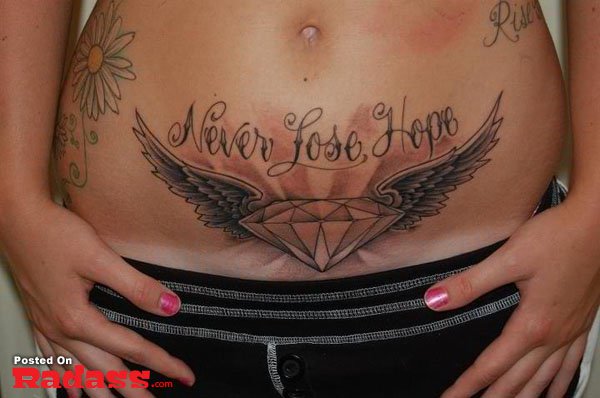 That feels a little suggestive, and I'm here for it.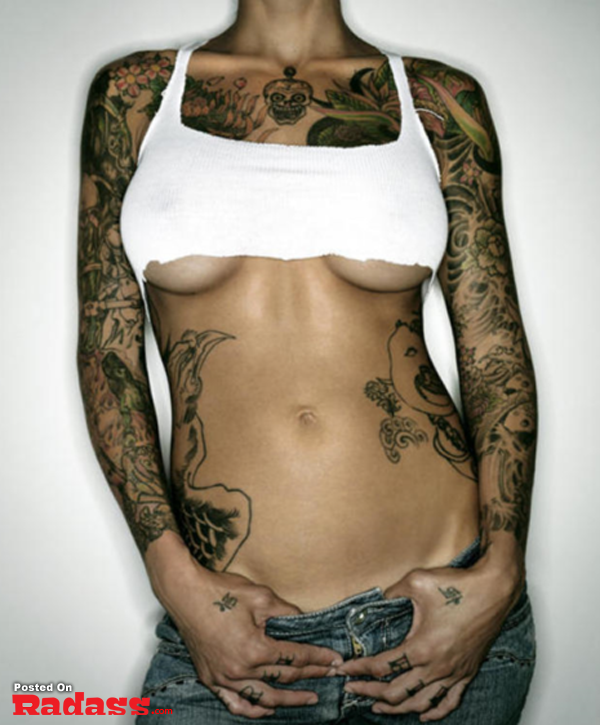 Your body is a storybook and I wanna trace every line.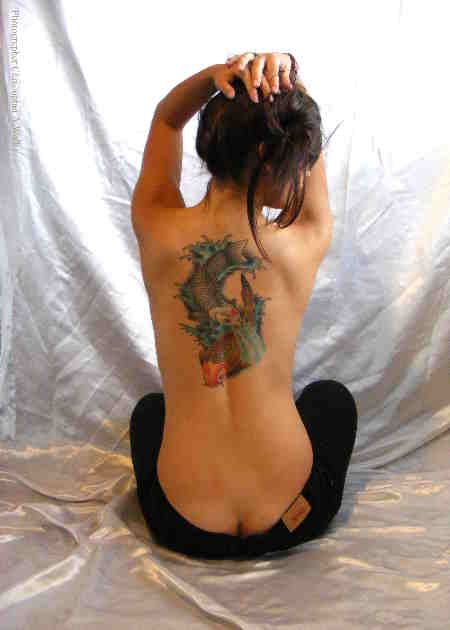 Sure, you're noticing the tat…right…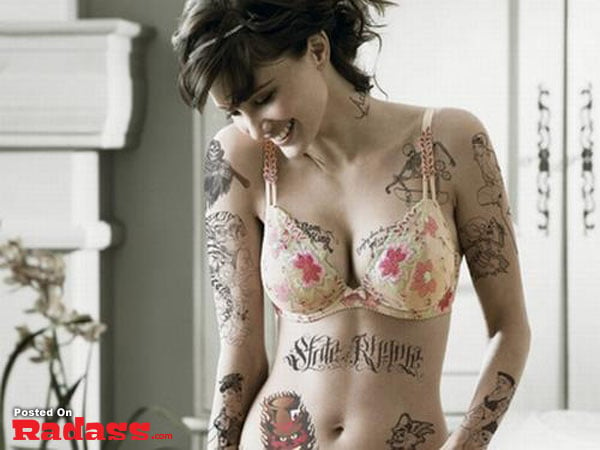 So…can we see what's under the cup?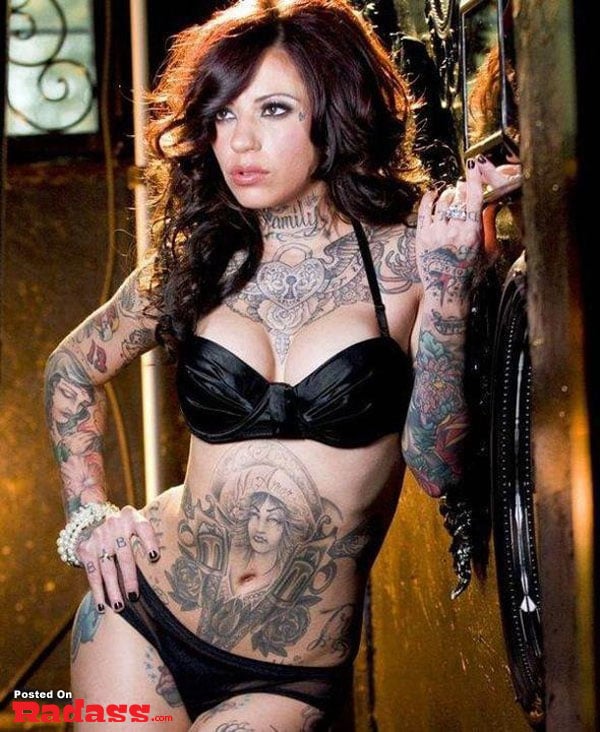 It feels like we're not seeing the complete picture…
Gotta love a bad girl.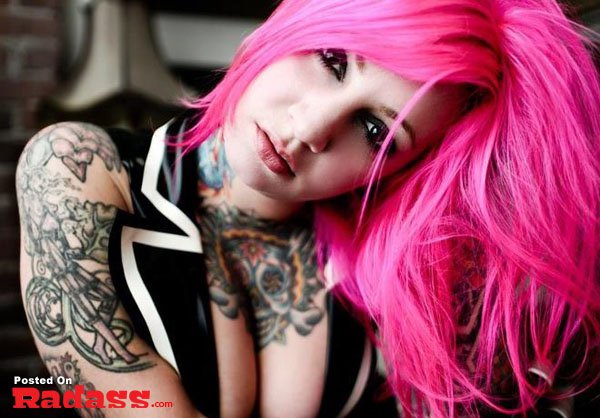 Pink hair, great ink, good God hell yes.
Who wants to get lucky? She's prepped for it.
I'm kind of mesmerized.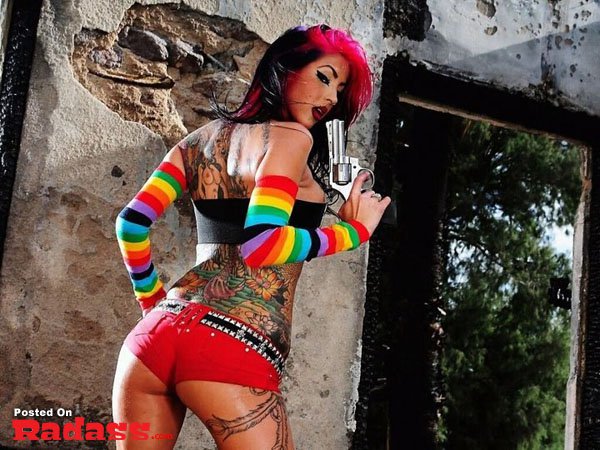 Colorful and out loud, hell yeah.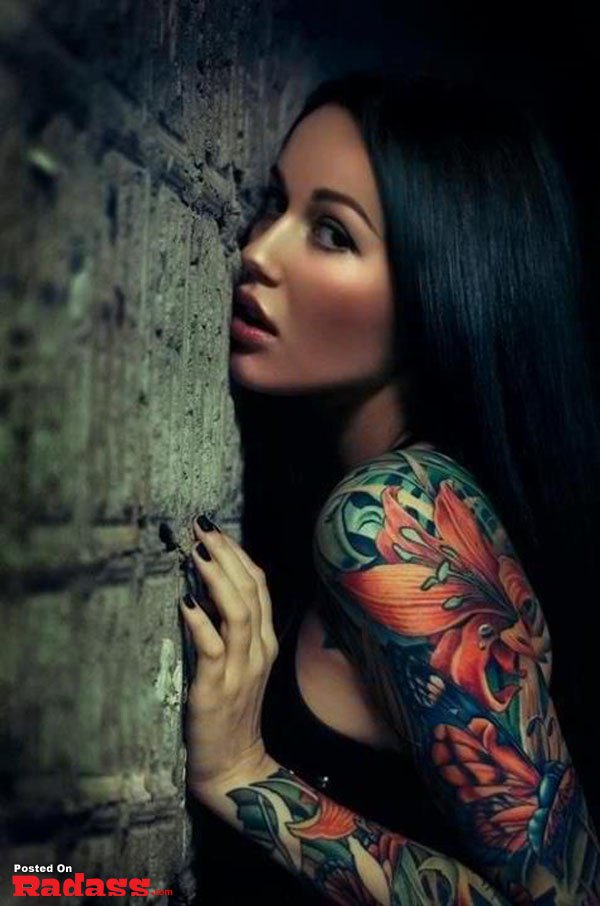 Looks like the camera got her good side.
Turn the cheek…please?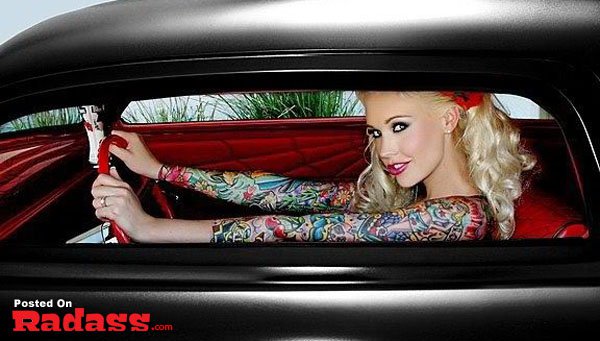 Hop in and take a ride.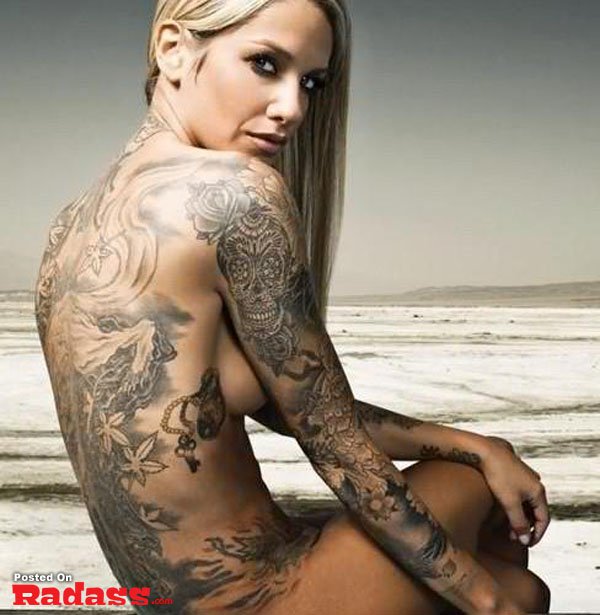 Her back almost looks like a treasure map.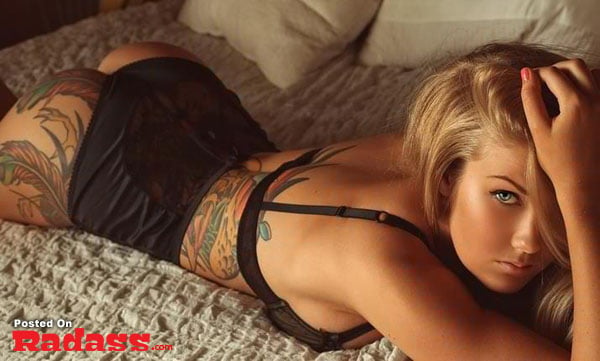 You wanna see the whole thing, don't you?
Doesn't your ass sting like hell right after?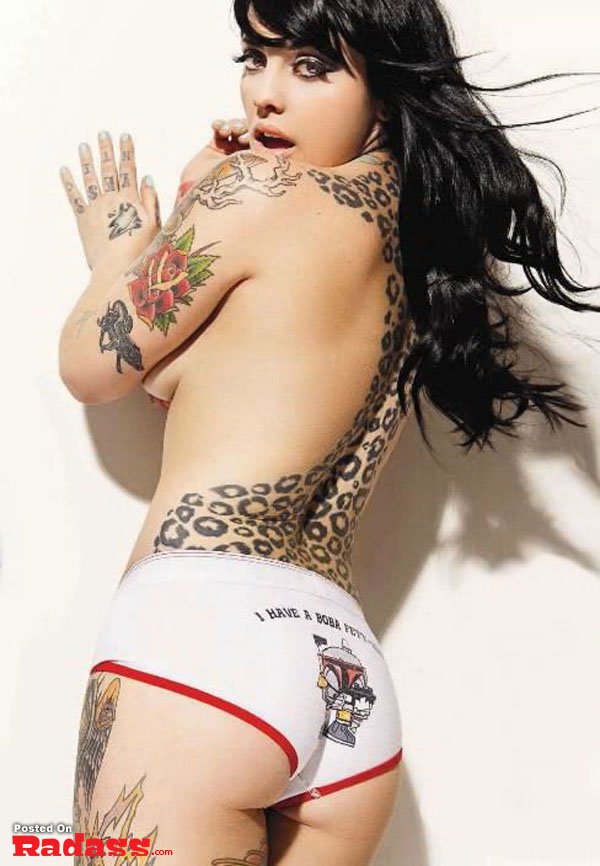 Leopard woman…meowrr.
It's easy to stare, isn't it?
I'm ready to sit here and maintain eye contact for a while.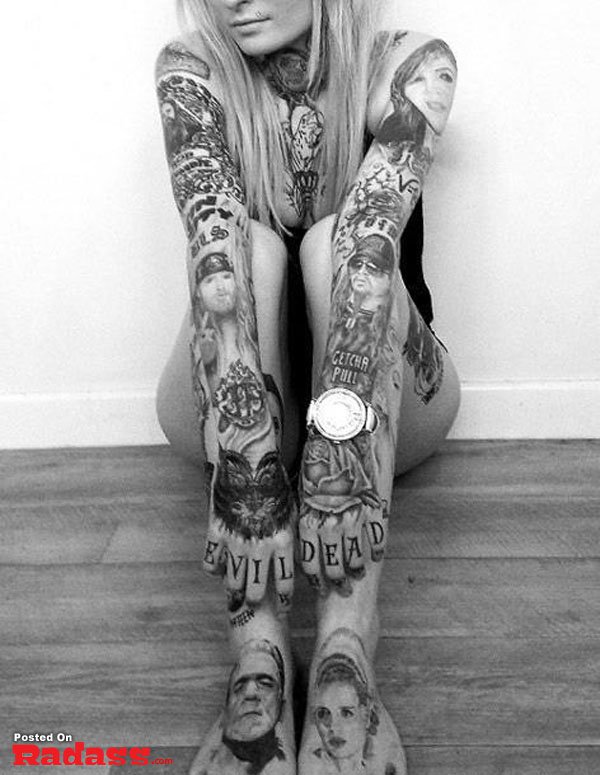 Someone's a horror fan.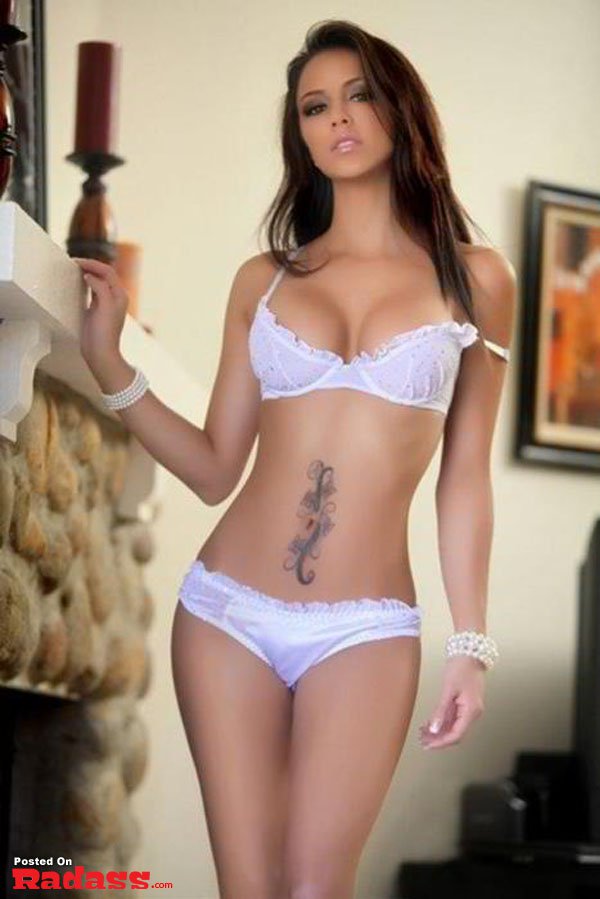 Would it be wrong to stare for a while? Better question: do you care?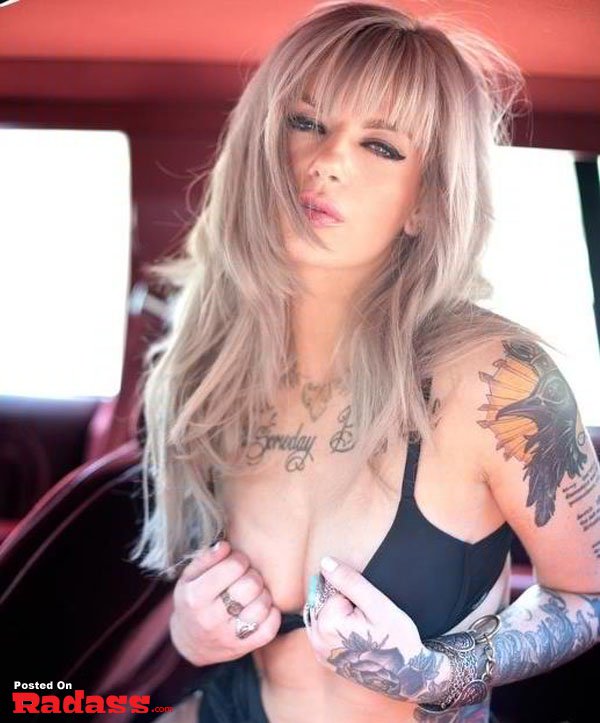 Go ahead and pull down…I dare you.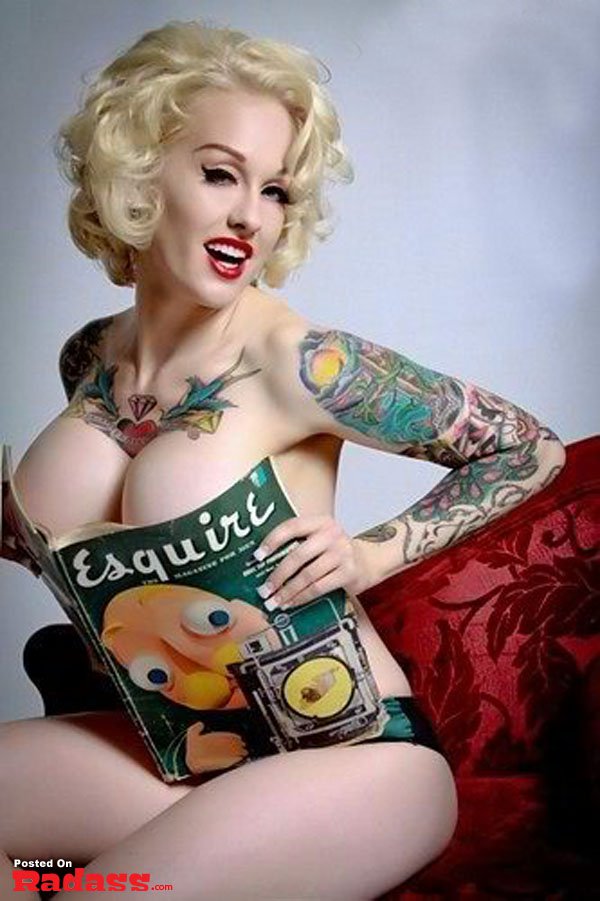 Don't cover up on my account.
Dreamy as hell.
Tattoos and curves, oh yeah.
Easy access viewer…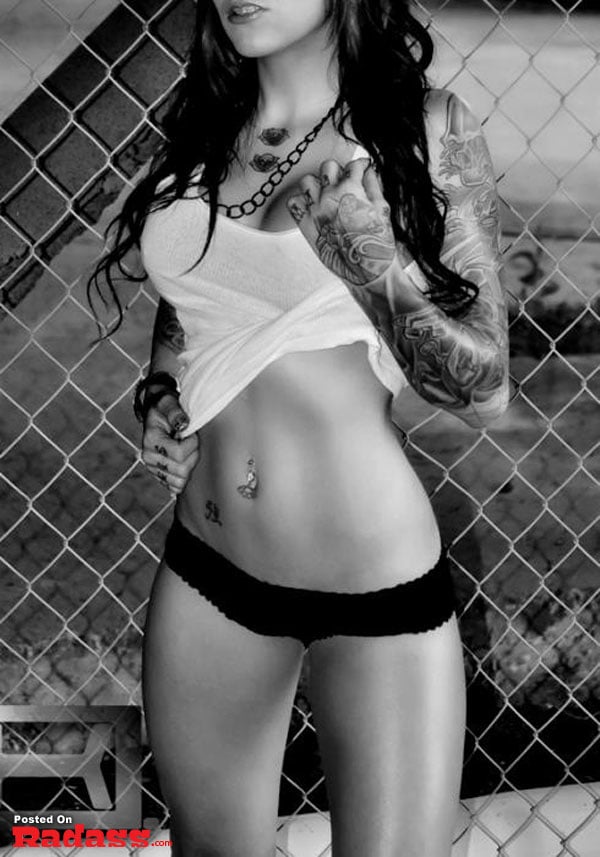 It kind of looks like she's wearing a sleeve, doesn't it?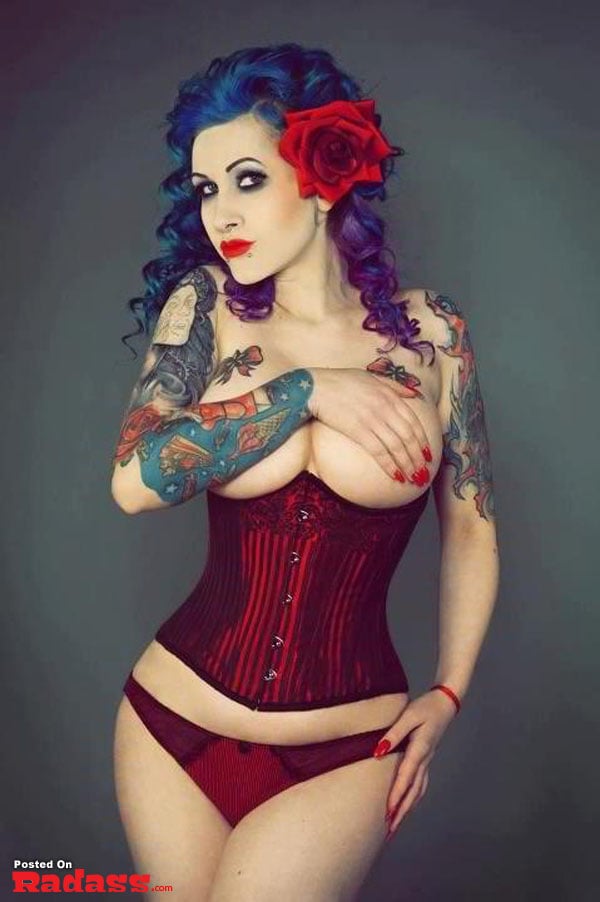 That tat on her shoulder is awesome.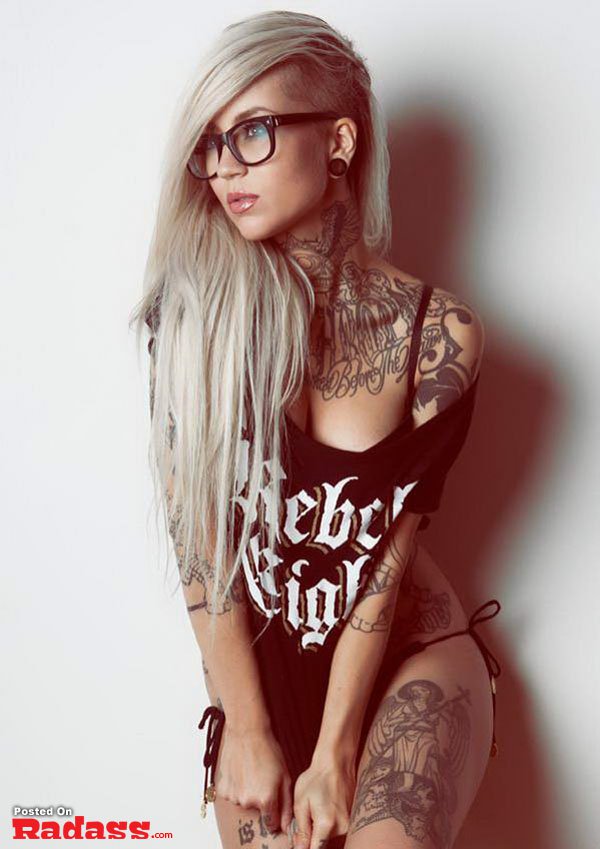 Wow…just wow. In a good way.
Sometimes it feels like they're showing off.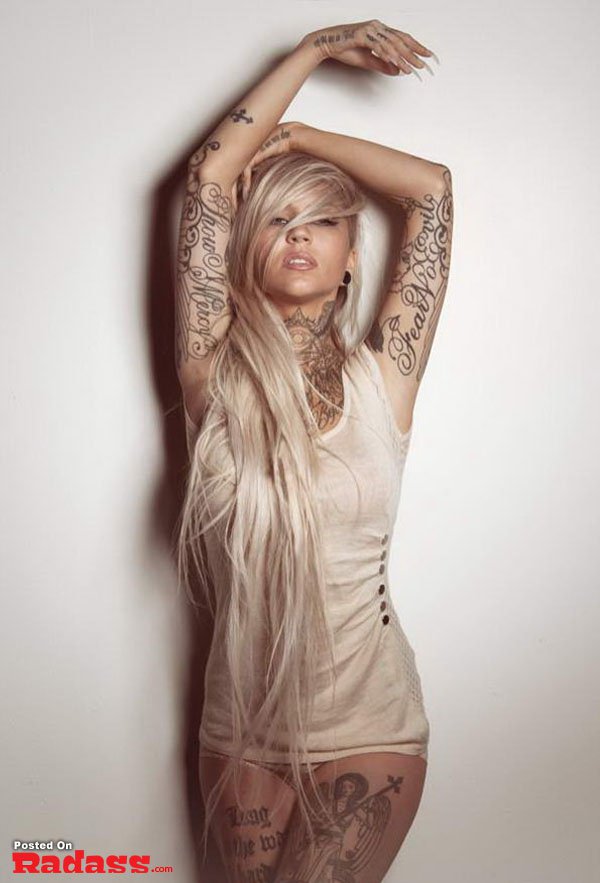 Stretch it out.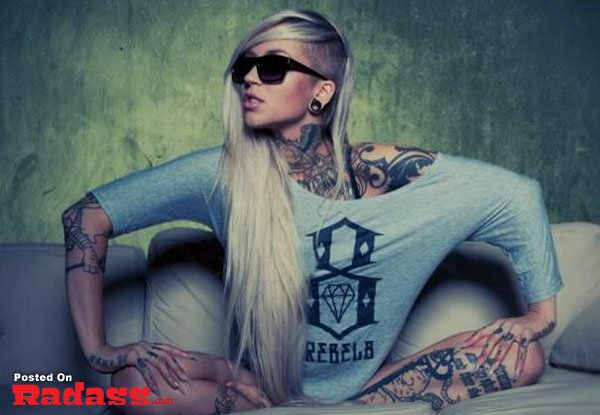 That's an odd pose, but okay.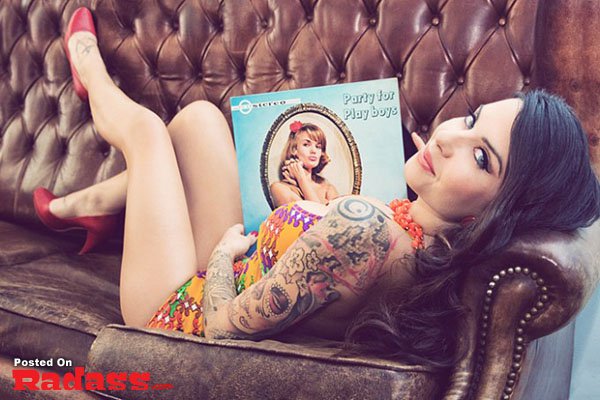 That is a colorful look.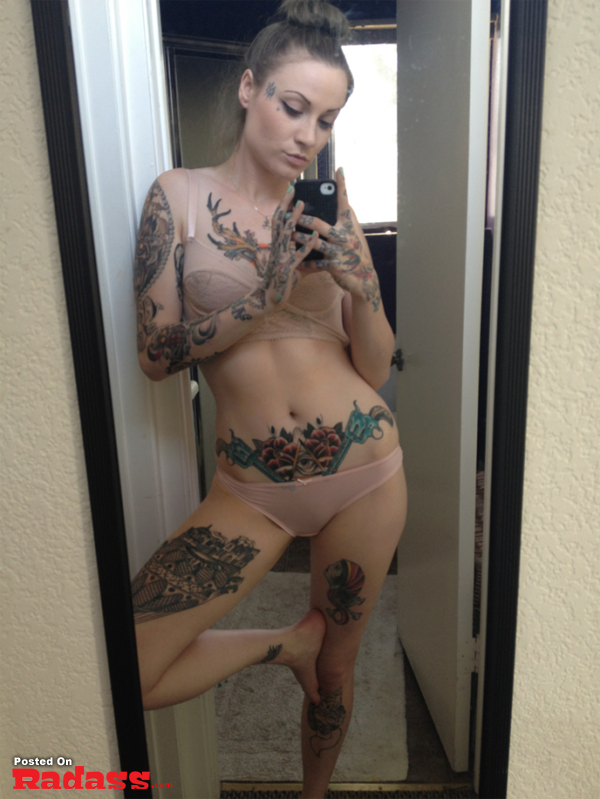 Someone's a bit horny.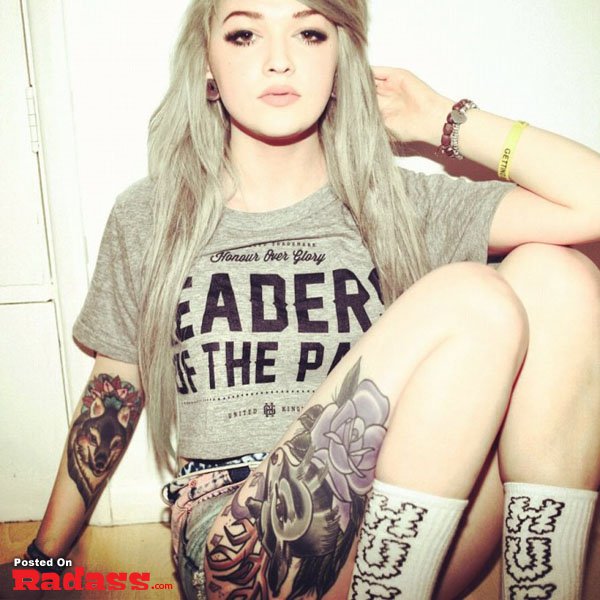 Leader of the pack?
Let that attitude out.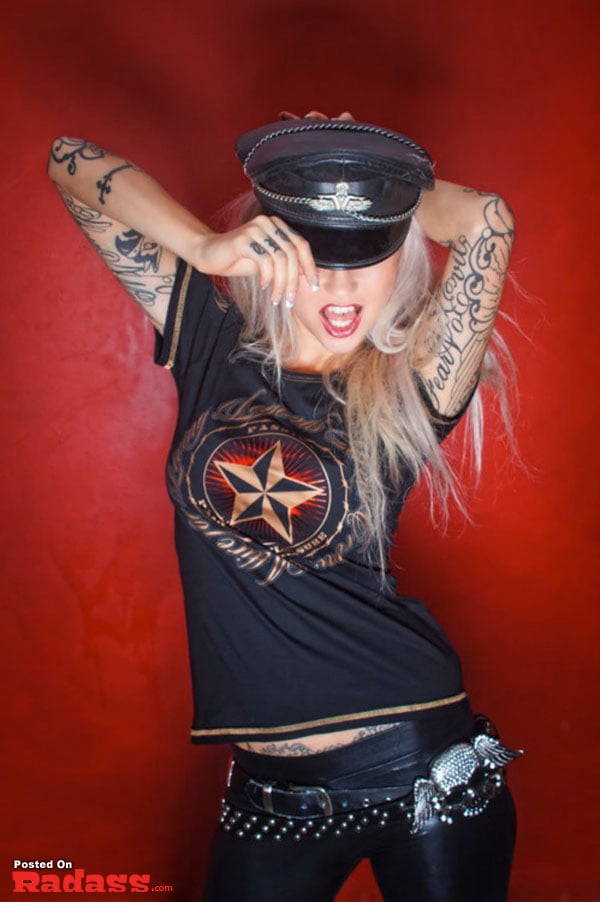 Hats off to ya lady.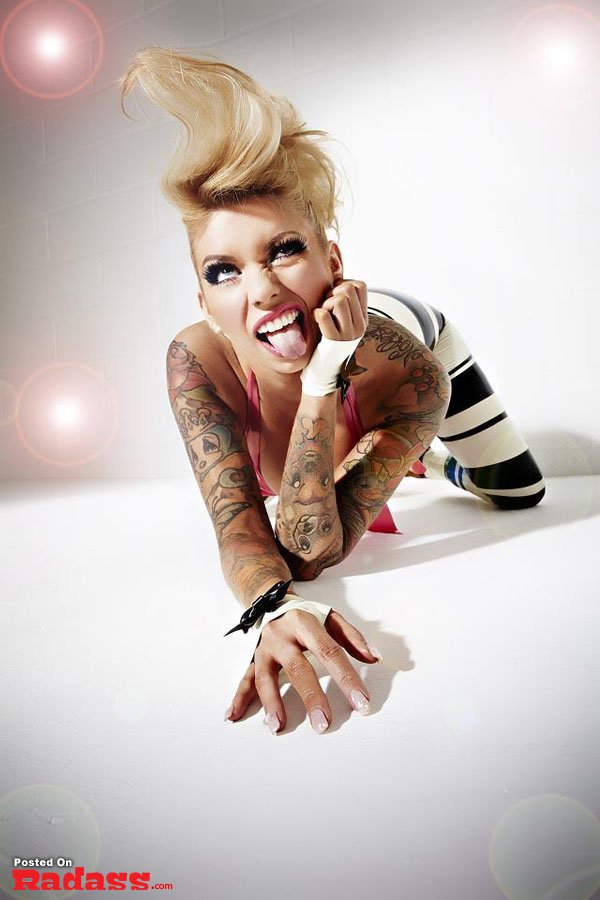 This feels like a candid moment.
What is about pistols that people love?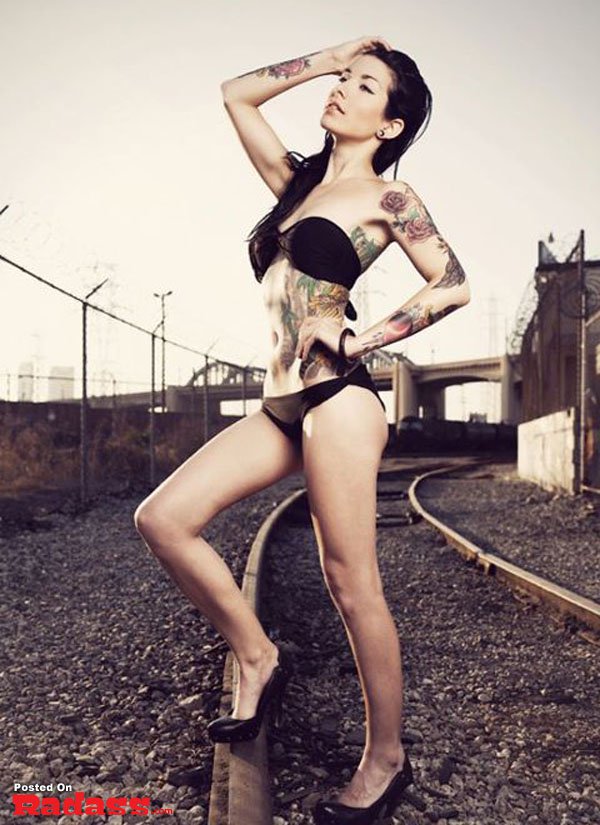 I think your train of thought has passed by.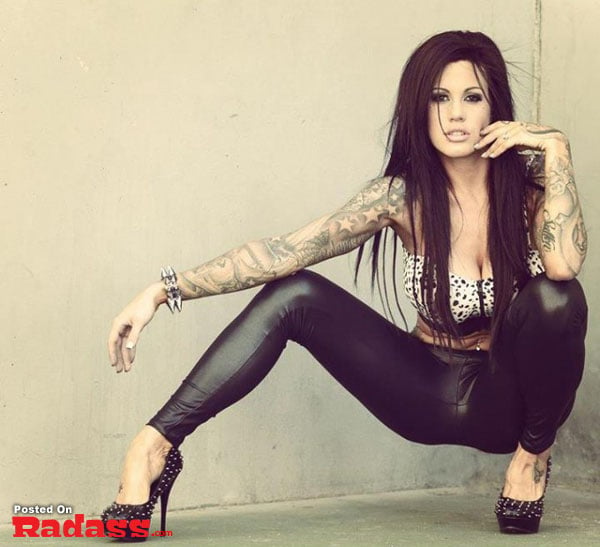 Now THAT is a pose.
Bare it and share it.
I don't see a tat down there, but keep going anyway.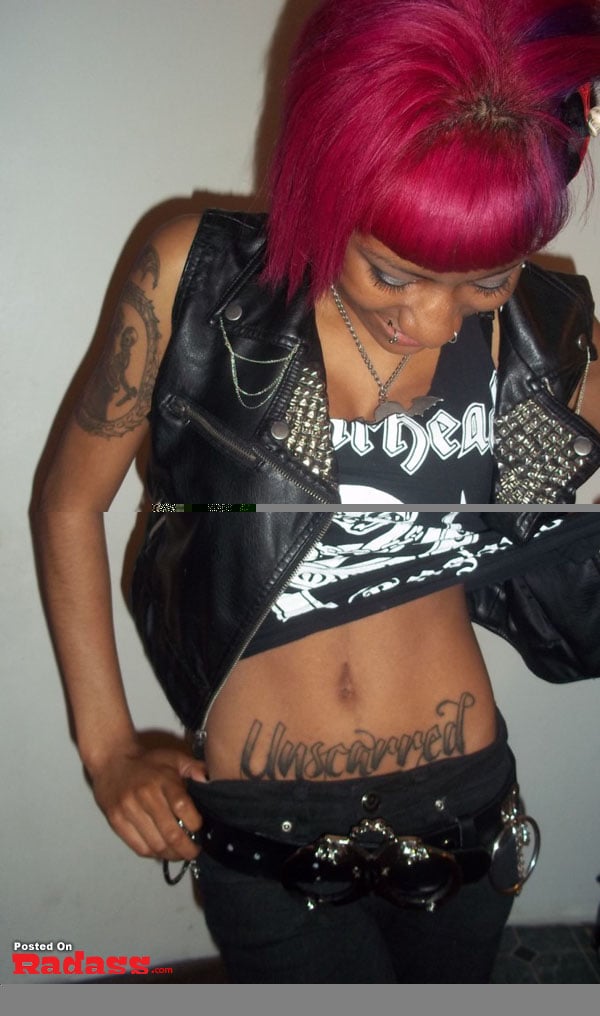 Something to be proud of.
I think she wants your attention.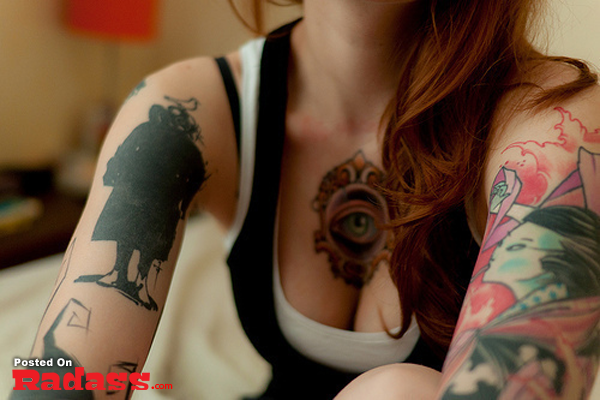 You get the feeling you're being watched?
It's like her back is a doorway into another world.
WTR? (Why's That Radass?)
People get tattoos for different reasons, but self-expression is self-expression, so just go with it. Ladies can look every bit as good with a body full of ink. Hell, they can look even better sometimes.