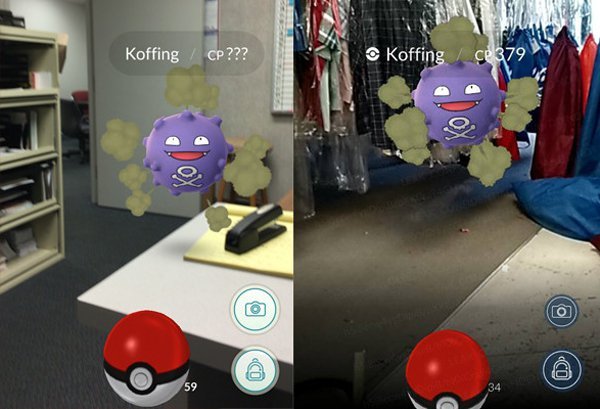 Pokémon Go: Navigating the Fine Line Between Fun and Faux Pas
Alright, gentlemen, we've all been there. You're out and about, trying to catch 'em all, and suddenly you find yourself in a place that makes you think, "Should I really be throwing Pokéballs here?" Pokémon Go has taken the world by storm, but sometimes, the game's locations can be a tad… misplaced.
Case in point: The Holocaust Museum in Washington D.C. Now, we're all for exploring landmarks, but turning a solemn memorial into a Pokéstop? That's like trying to wear flip-flops to a black-tie event – it just doesn't fit. And to add to the cringe factor, there's a rumor going around that a certain Pokémon, known for its poison gas attack, has been spotted within the museum. Given the tragic history of the Holocaust, this is a glaring oversight that's more awkward than wearing socks with sandals.
But it doesn't stop there. There have been whispers of Pokémon popping up in some rather NSFW locations. From strip clubs to adult stores, it seems these little creatures aren't always discerning about where they hang out. It's a reminder to always be aware of your surroundings, gents. You don't want to be the guy trying to explain why you were tossing Pokéballs in that kind of establishment.
Andrew Hollinger, the museum's communications director, put it succinctly: "Playing the game is not appropriate in the museum, which is a memorial to the victims of Nazism." He's been in talks to get the museum off the Pokémon map, and we're rooting for him.
A Virtual Misstep
As of now, the Pokéstop is still active at the museum. And while there's debate about the authenticity of the poison gas Pokémon appearance, one thing's for sure: some locations should remain sacred. We're hoping the game's creators recalibrate their virtual compass soon. After all, while we're all for catching that elusive Pikachu, there's a time and place for everything. And gentlemen, a history museum dedicated to the memory of Holocaust victims? Definitely not the place for a Pokémon battle.