Put the knitting needles down grandma…please.
So grandma's eccentric.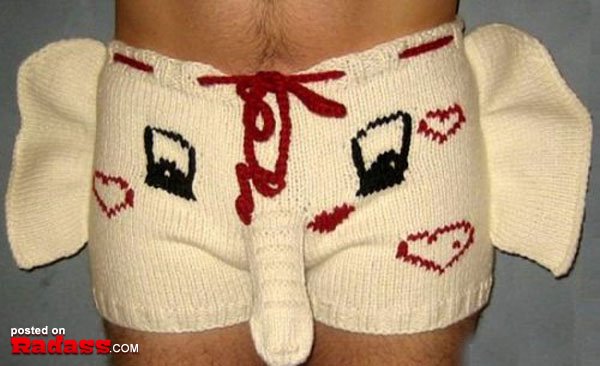 That feels like a lot to do when one needs to answer the call of nature.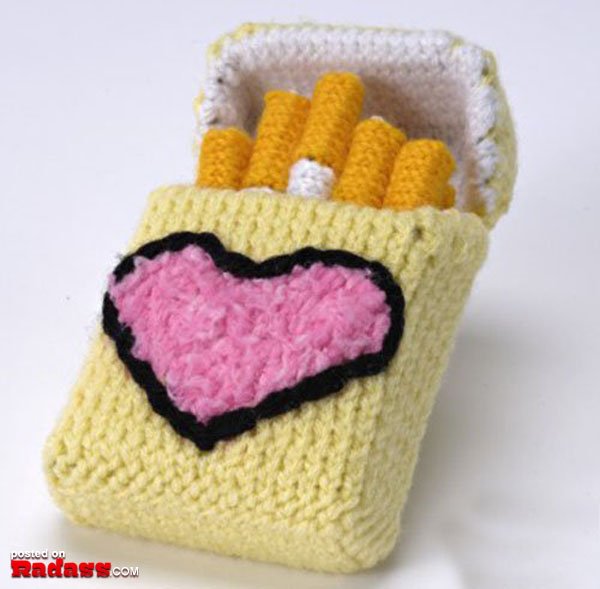 What a cruel tease for someone trying to quit.
Oh, grandma, why?
Hey, trees get cold too.
Grandma needs a new hobby.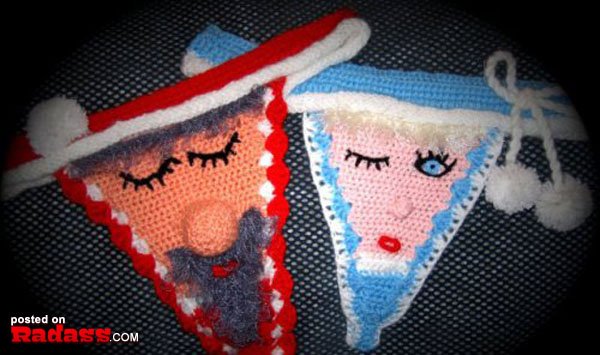 Those look awfully small, please tell me they're for small adults.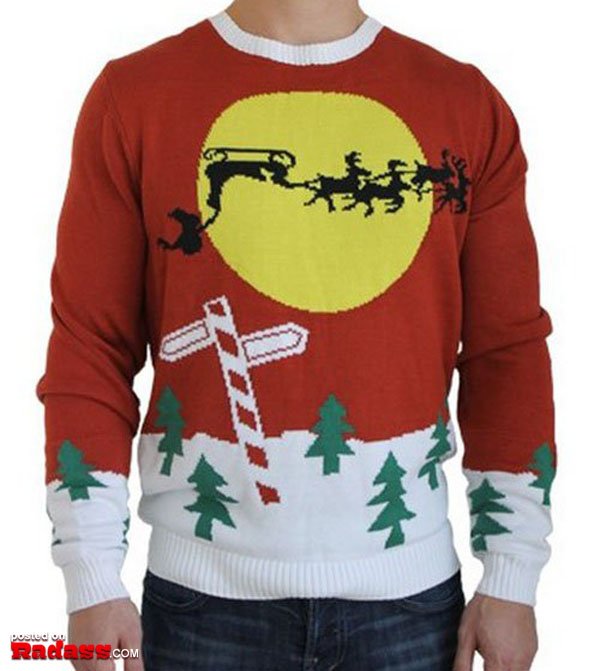 Grandma has it in for Santa Claus.
Okay, that's not too bad.
Is this for a teenager?
Pick up your jaw.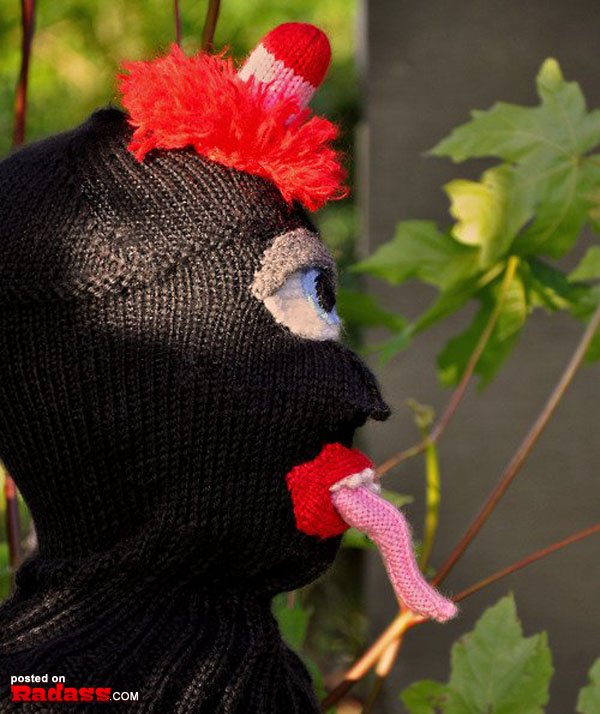 Grandma's into BDSM?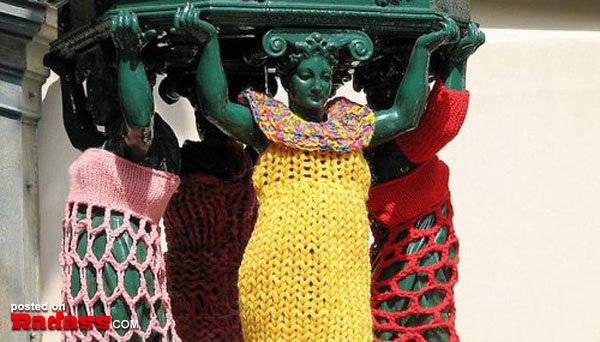 It's interesting to see which grandma's don't mind nudity and which want to clothe the world.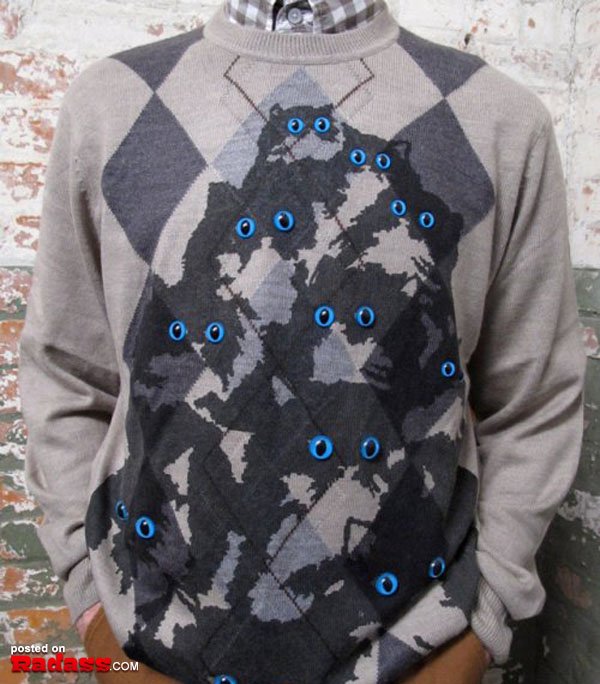 Are you mesmerized?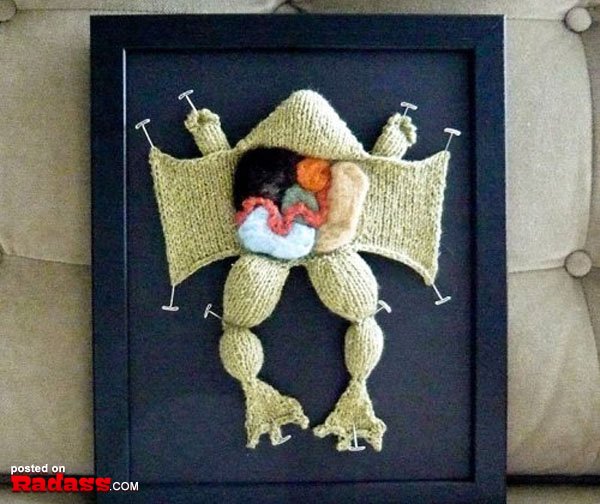 I'm worried about you grandma…
Peekaboo
Damn, isn't that hot?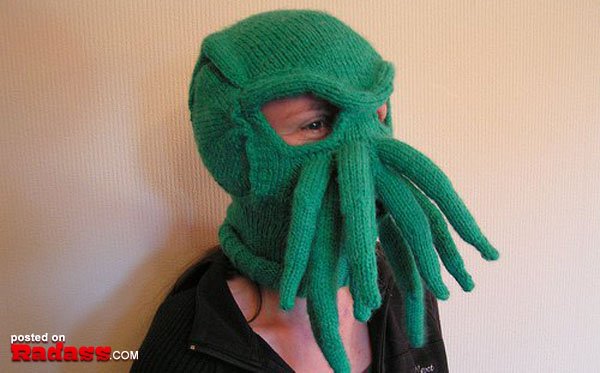 H.P. Lovecraft might be loving this.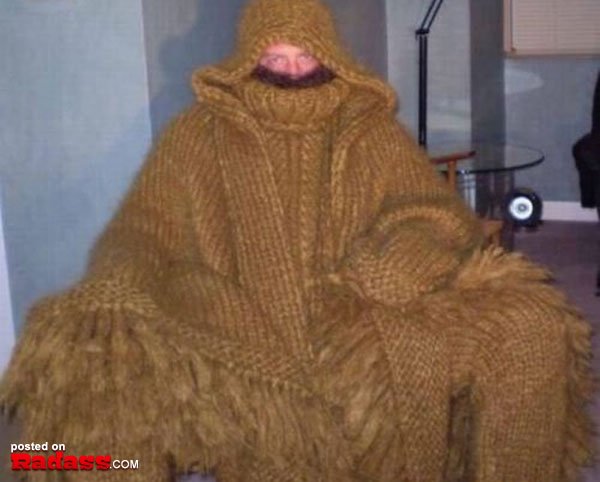 You're ready to become an extra in a Star Wars movie.
When Pikachu growls "You're Next", I think it's safe to say that grandma doesn't know Pokemon that well.
Grandma's going all over the map.
Grandma loves her some horror fantasy, eh?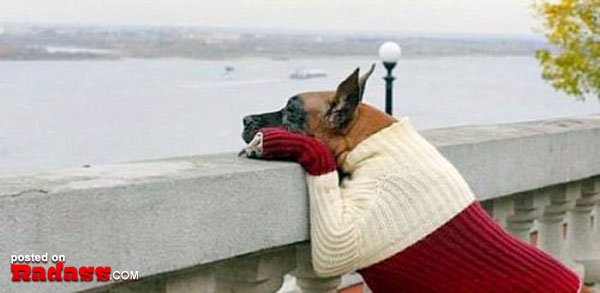 That poor, poor dog.
You can see where grandma's head is at.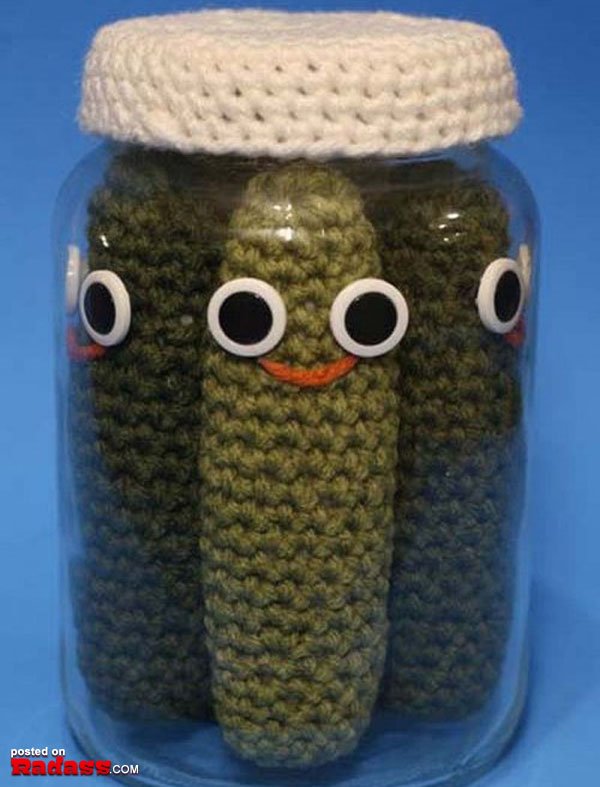 Just…why?
And the knitting goes on.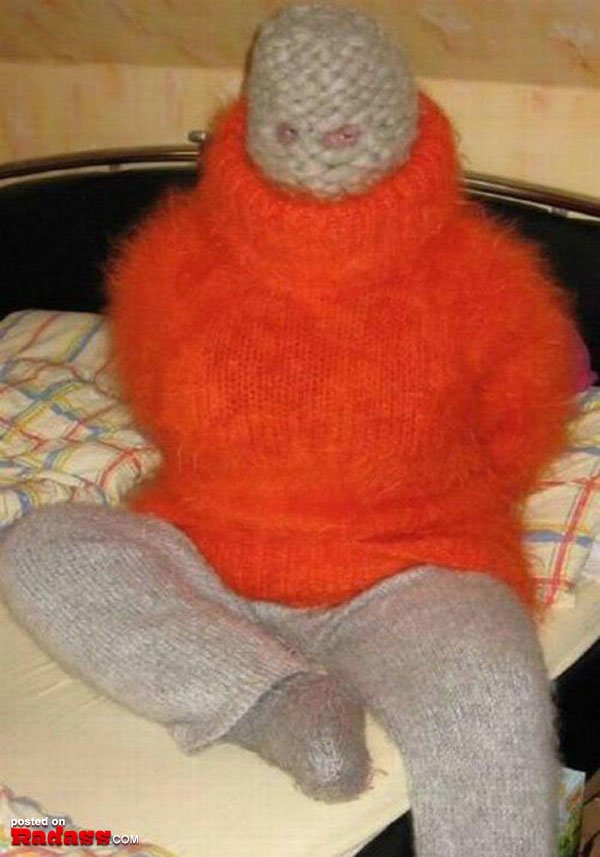 How cold can a person get?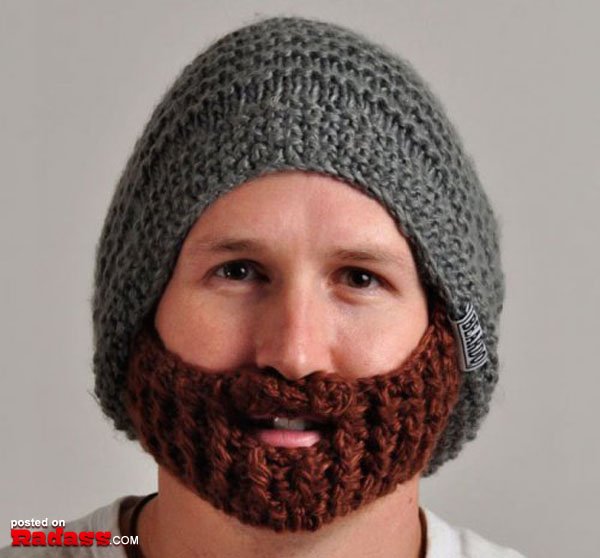 When you can't grow a decent beard, here you go.
Because we really need to remember how sad these meals are.
I'm tempted to pick up a softball for target practice.
Grandma's being extra over here.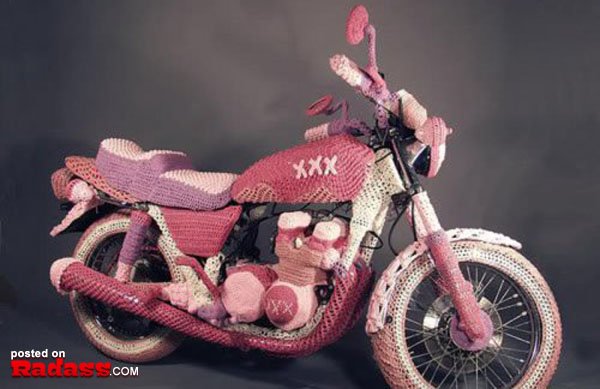 Damn grandma, you wanna talk about your younger days?
This bike doesn't need reflectors at night, seriously.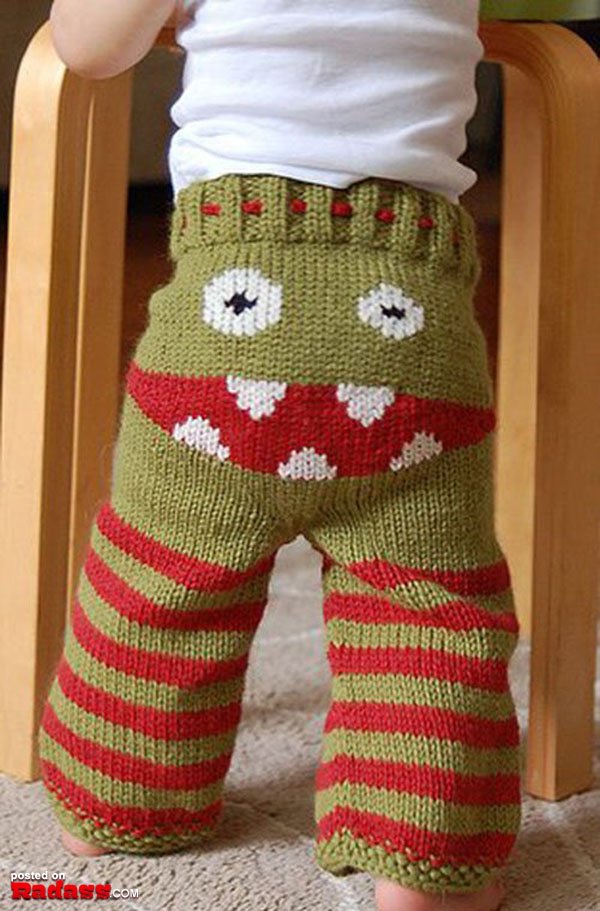 When someone tells you to eat their ass and gets the meaning backward.
I'm not sure what's more disturbing, the hats, or that they all have X's over their eyes.
Take those damned knitting needles, please.
Grandma cleaned the old socks out of the dryer vent and…voila.
Grandma's been watching The Godfather too often.
Just don't stretch your arms to yawn.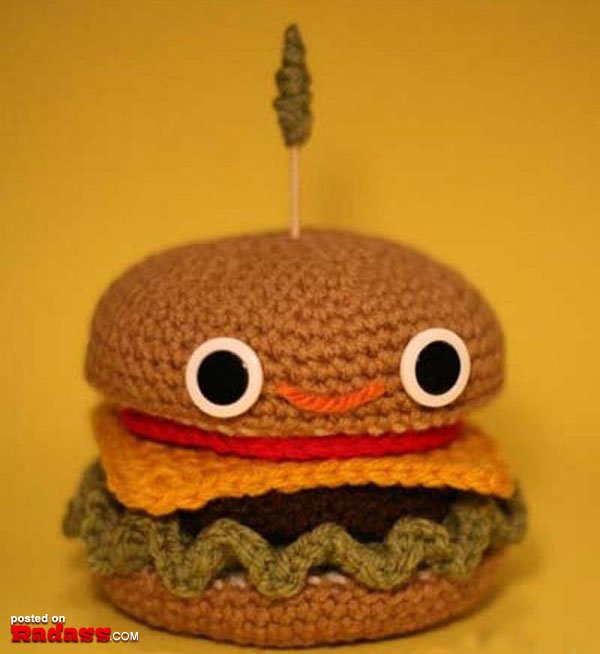 Grandma, were you hungry?
When grandma hits a lucid note.
Hey, grandma can still think naughty thoughts.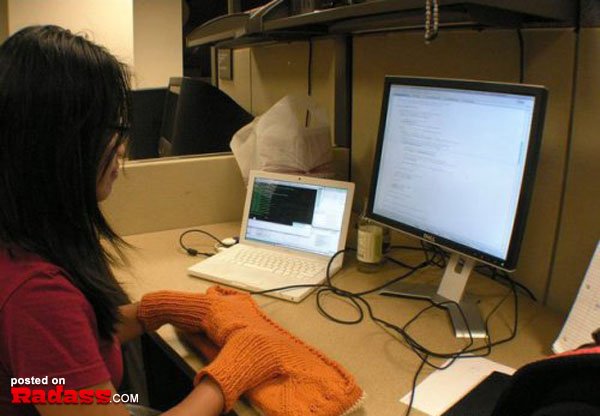 You'd best know every key by heart for this.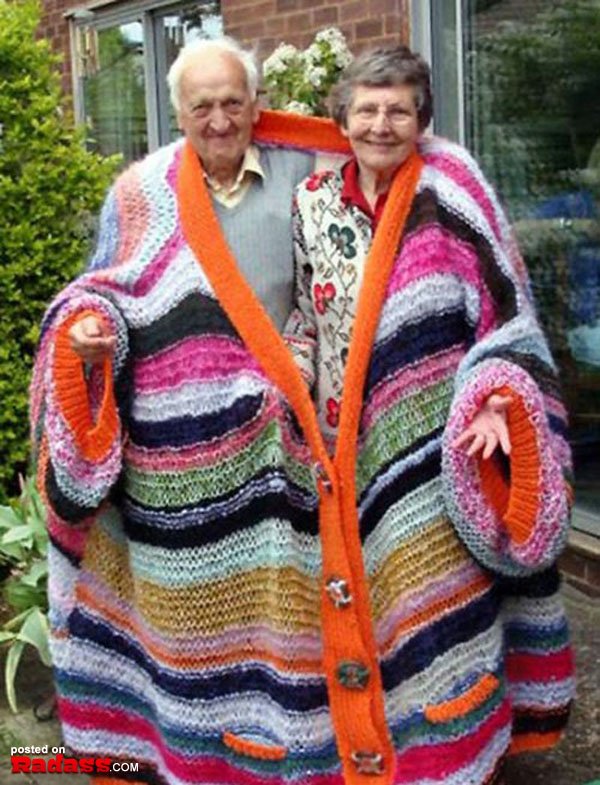 That does look warm, but you've got to like the person you share it with.
Okay, that's kind of impressive.
And grandma missed her meds again.
Grandma likes to pump up egos apparently.
Be kind to the to trees.
Hey, it keeps your face warm.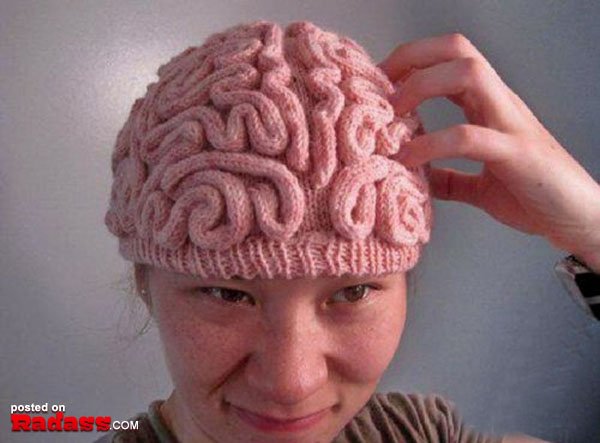 At least grandma has a sense of humor.
Things get weird when grandma's off her meds.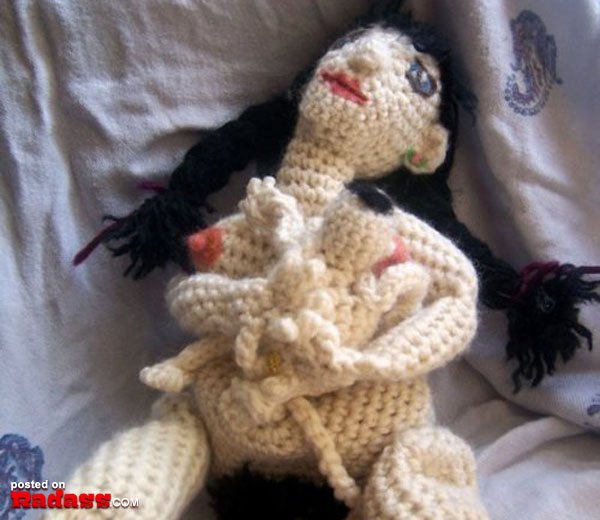 Um, grandma, what?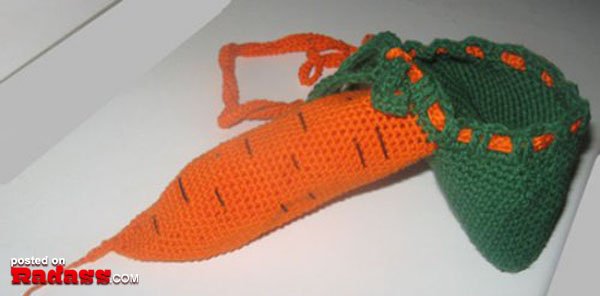 And I'm walking away.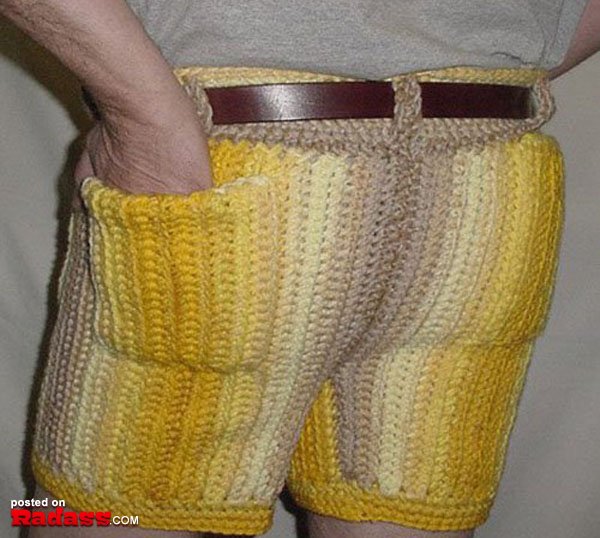 I'm already itching just looking at this.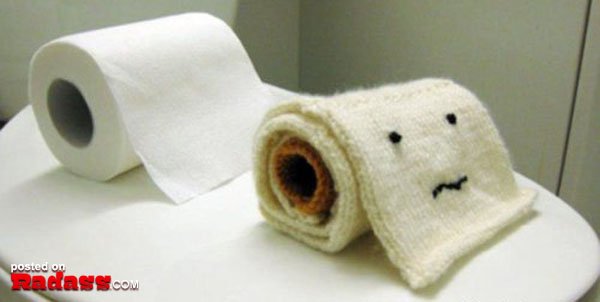 Please grab the right roll…I mean left.
Grandma means well obviously.
Grandma pays attention apparently.
I think these must be mass-marketed by now.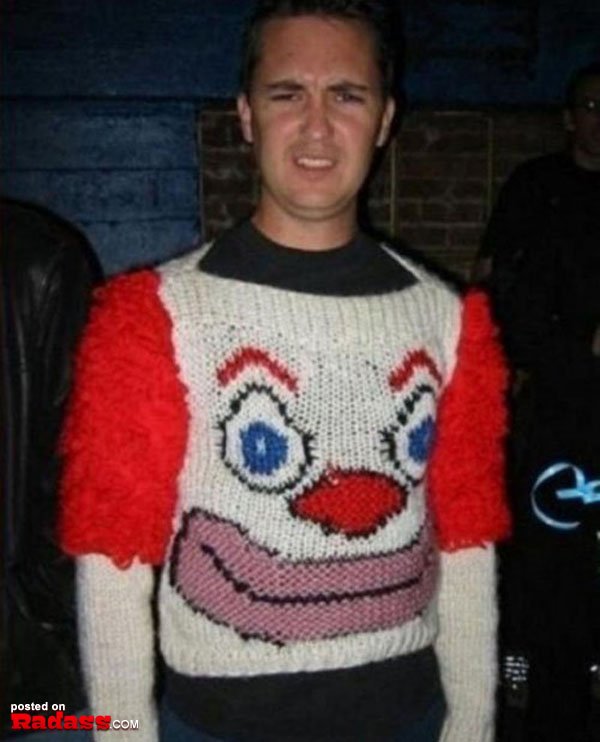 They all float….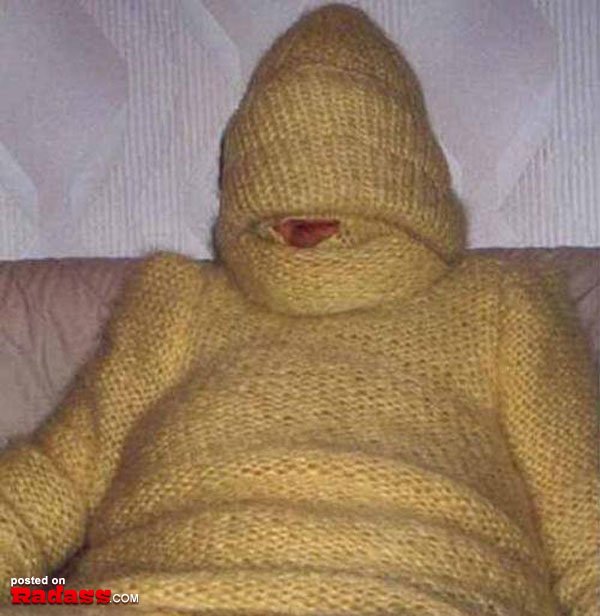 Yikes.
Is she done yet?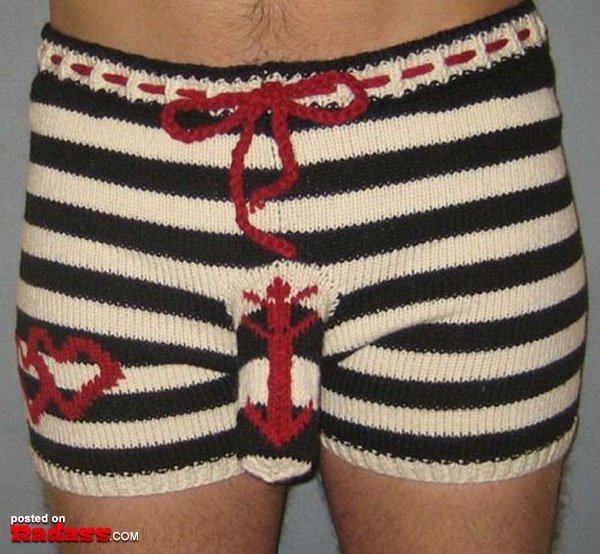 Drop anchor?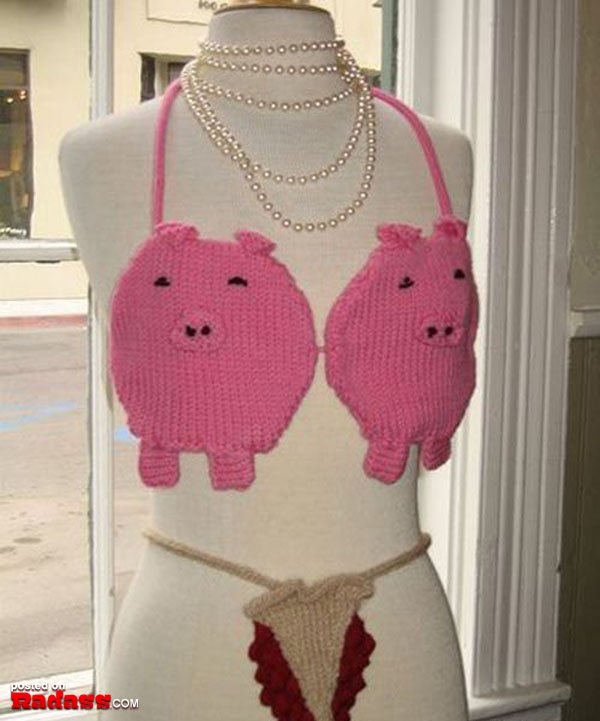 Piggies and pie? Hmm.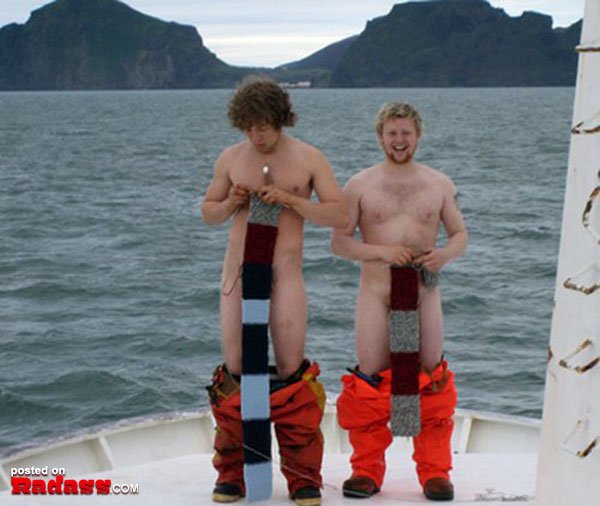 And on that note, good night everyone.
WTR? (Why's That Radass?)
Hey, grandma on her meds might be kind of boring, so let's just say that off her meds, grandma has a personality. Appreciate your grandma and her eccentricities, especially if she gets kind of weird like this.