Put a good-looking woman next to a hot car, and it's all good.
There's not much need for a lead-in here, just rev your engines and get scrolling.
Get down with the hotness.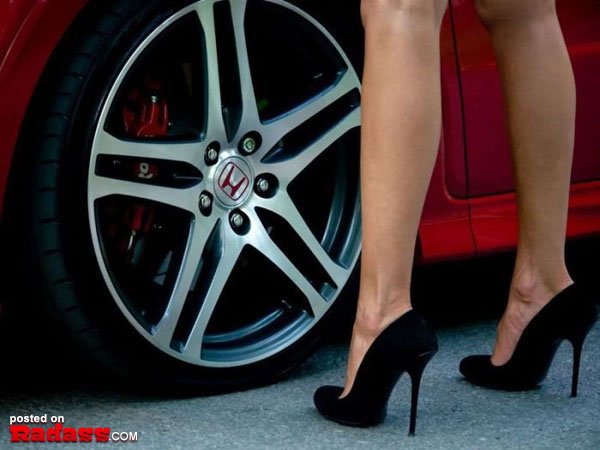 Don't worry, it gets better, the photographer might have been taking a test shot.
Maybe she's going to find the guys they want to ogle them.
It's an odd angle…just enjoy it.
How? Why? Better yet, who cares?
Well, one hood's been popped…
It's getting sexy up in here…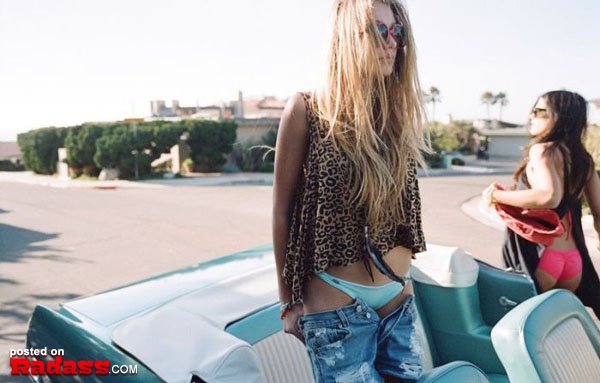 So are you changing your clothes or getting dressed? We're here for it, whatever it is.
Aw, did the big bad sun get in your eyes?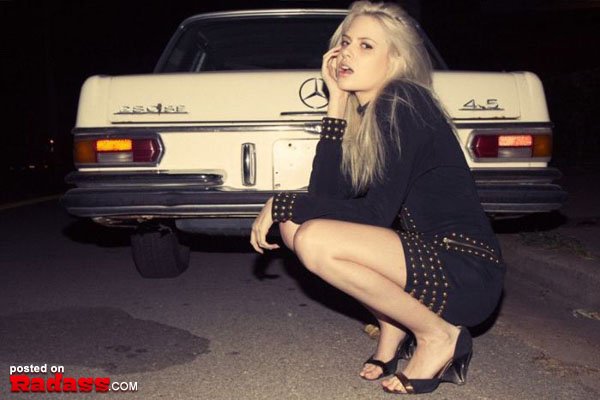 Seriously, I've seen drunk women get out of the car and pose like this just before they answered the call of nature. But hey, her skirt is down and there's no sign of panties so it's all good.
Take note women of Hollywood, this is how you exit a car in a short skirt.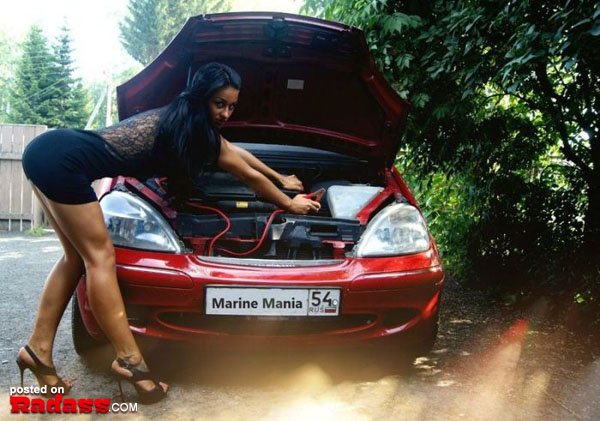 Yeah, lean in a little more, you've almost got it…
Levels of hotness and exposure…oh my.
That's rather tame, isn't it?
Covering it up or uncovering it for a night on the town?
Some guys would be tempted…behave…
There's so much that can be said about this…let's just hope that's soap, or paint.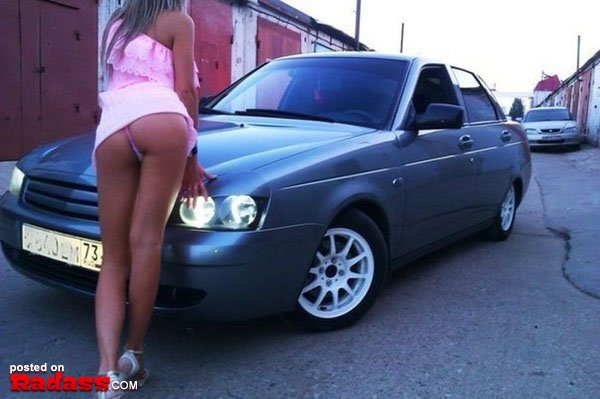 Nice curves…take that as you will.
Nice, but confusing.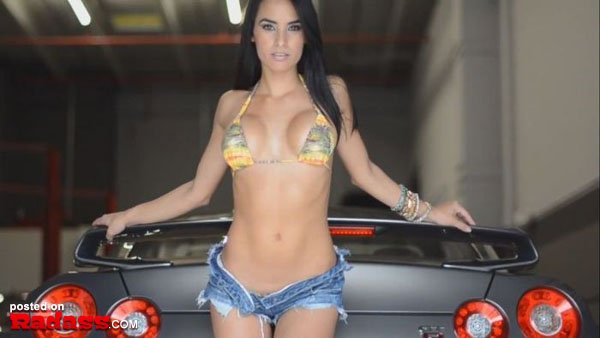 Nice headlights….you read it right.
It's important to stretch after a long drive.
Again, it's not hard to get out of a car without revealing everything.
I guess when the garage is empty it's easy to feel like royalty.
Yeah, that pose is just coincidental…sure.
We need context…
Oh yes, I really want to hear this story. what a whale tail!
Either she really loves her car or she really loves her partner…or both.
If you own it you can front next to it, otherwise you're just posing.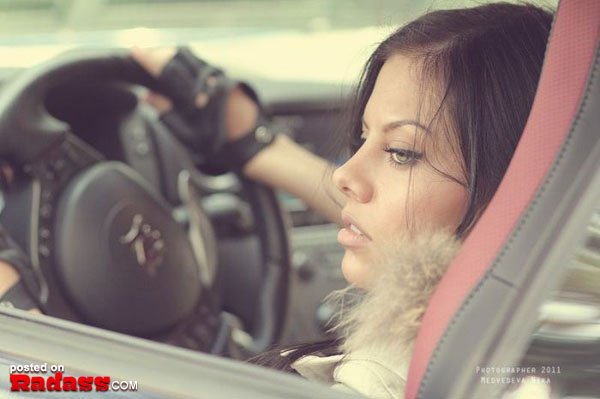 Getaway driver, or just a hot chick that loves to drive?
Is she going to bust into a cover of Sk8r Boi?
Sometimes it's just a hot picture.
She's either waiting for someone or her posing game needs work.
Sometimes models just try too hard.
This still doesn't feel like the ideal spot to stand for a race.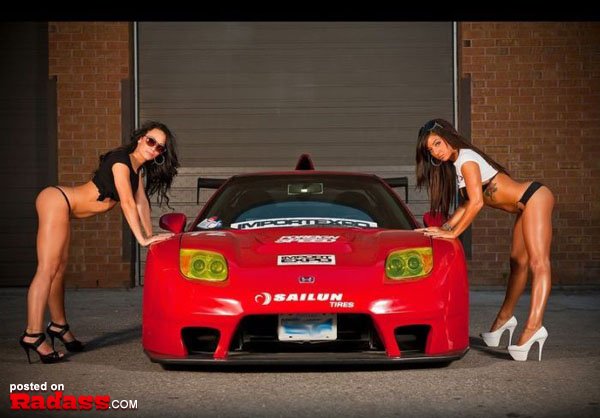 It's hot and all, but bending over next to a cool car becomes generic at some point.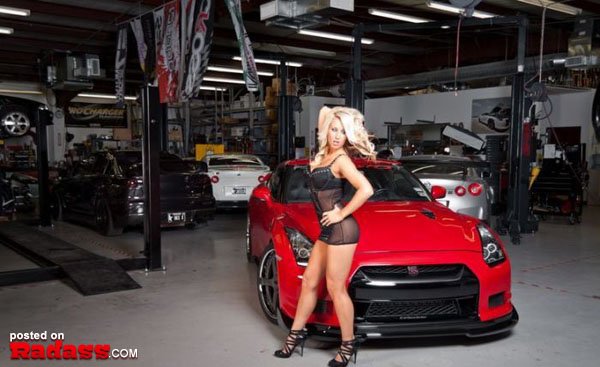 Maybe we've seen too many hot poses to think this is impressive.
Hot…definitely hot.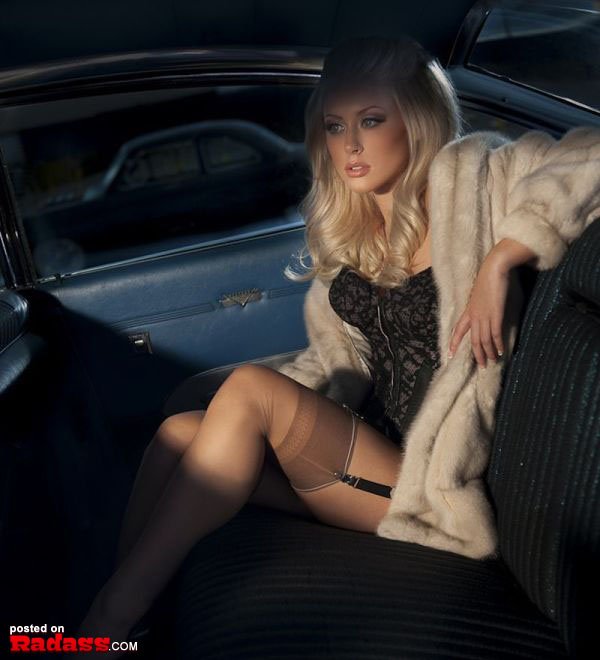 Sometimes you've got to focus on the hottest part of the picture.
And then sometimes they just come together beautifully.
And then, they get naughty, and we love it.
Leisure photos are great too.
Admit it, if this car took off in the next second you'd be concerned, but you'd be laughing too.
Aroused and confused, and it's glorious.
If she caught a heel on that wheel it might make people squeal…with laughter.
I'm sorry, were you saying something? I honestly wasn't listening…and I'm still not since the bass was turned way up.
That's what you call a denim belt.
Does that skirt squeak when she walks? Admit it, you're laughing.
The back is okay, but what's the front look like?
Cars and women, women and cars.
Y'know, crime and horror stories start out with shots like these.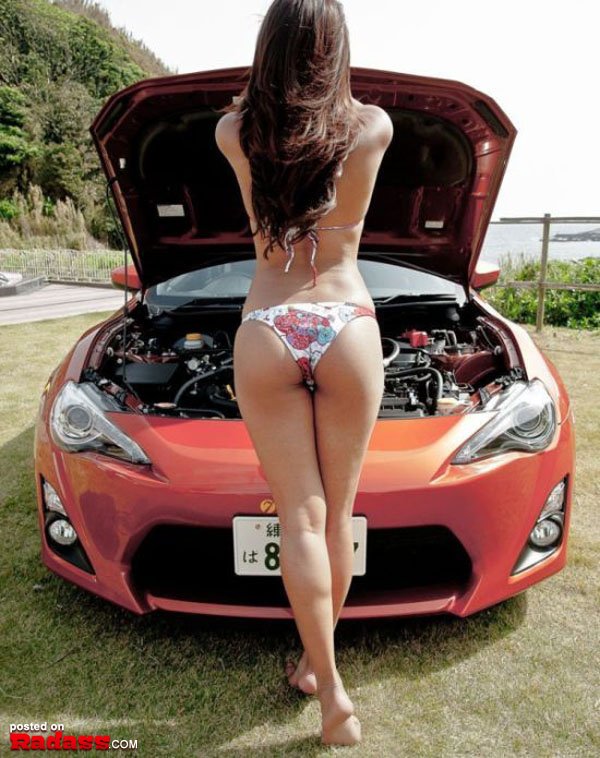 While in the meantime, adult movies can start out like this.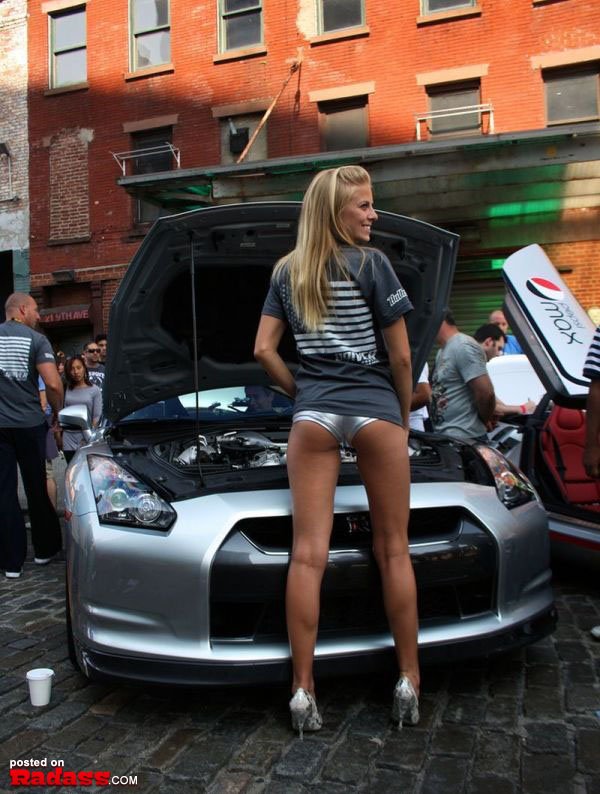 So which display do you notice the most?
There's a lot of work to do, get down there and get to it.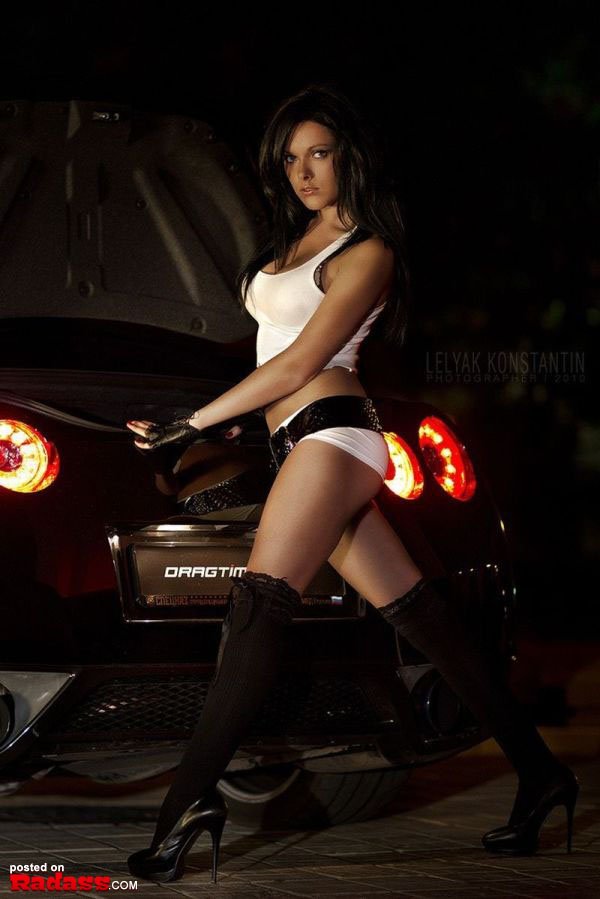 So big belts that are called short shorts must still be in style.
It's not the most glorious end, but it's an end.
WTR? (Why's That Radass?)
Hot women and cars kind of go hand in hand with each other and are hard to resist. There are times though when the thousands of images do tend to blur together, but maybe that's just an occupational hazard of trying to find the hottest women for our Radass community. Hey, y'all are worth it.