Avery Crushes Huge Bass on Her Barbie Pole!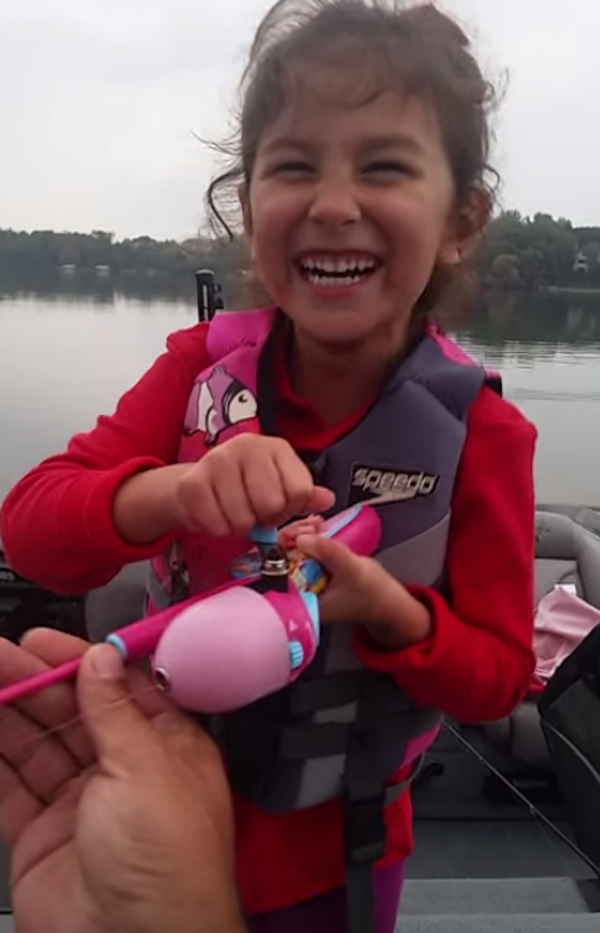 Little Avery and her dad were out for a daddy-daughter fishing day when she hooked on to a fish. The fact that the little girl and dad were equally as excited made it that much better. Not knowing what she had on the line, dad cheers her on. Avery struggled but finally landed the fish all by herself. Dad was blown away. It turn out to be a monster bass coming in about 5 pounds and 20" long.
No need to be jealous though, because you can become a top notch fisher just like Avery. For under $20 bucks you can get your very own Barbie pole and fishing kit.