Fucking is a town name – yes, fellow Americans, as hilarious as it sounds. And it, apparently, gave residents so much headache they needed to change it. What a pity…
Ah Austria, the land of Schwarzenegger. The land of beer and sausages (yes, Germany is the land of beer and sausages, too). The land of Hitl-oh, don't say that. And, obviously, it's the land of weird town names, too.
Photo: The Guardian
Say, you have a conversation with a friend, and it goes something like this: "Where are you planning to travel for vacation?" "Oh, I wanted to go to Fucking, in Austria," I beg your pardon? "No, man, Fucking is the name of the village." Yes, these people have a village named Fucking, in the municipality of Tarnsdorf. Well, at least they did, until November 2020.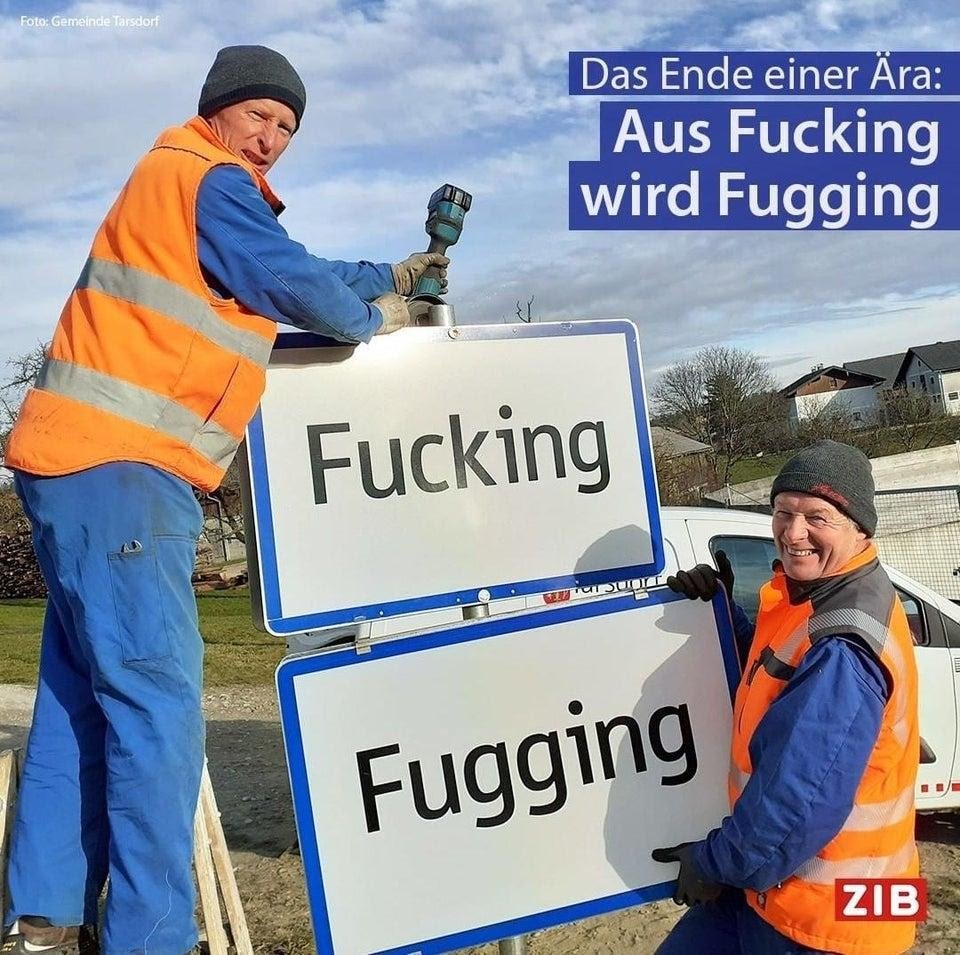 The mayor of Tarnsdorf, Andrea Holzner, made an official statement when the village was being renamed, and it was done by voting of the residents – of which there aren't many (about 100). Officially, residents of Fucking – so-called Fuckingers – will enter the year 2021 with the new town name Fugging. It kind of sounds the same, though it's what might have happened if a drunk had uttered the word while in their cups, no offense to the citizens. As stated, they didn't want to deal anymore with rude tourists who were stealing town signs, among other awkwardness. The town was also listed as one of the rudest place names in the world, and hopefully, for them, it will lose that title now.
This might be a relief to former Fuckingers, but as tourists, we have to express our sadness for not being able to take a photo next to one of the coolest town signs ever. Fucking 2020 – it took the best things from us. Pun most certainly intended.