The barnyard burger – patty with ham, bacon, fried egg, melted cheddar and glazed doughnut bun.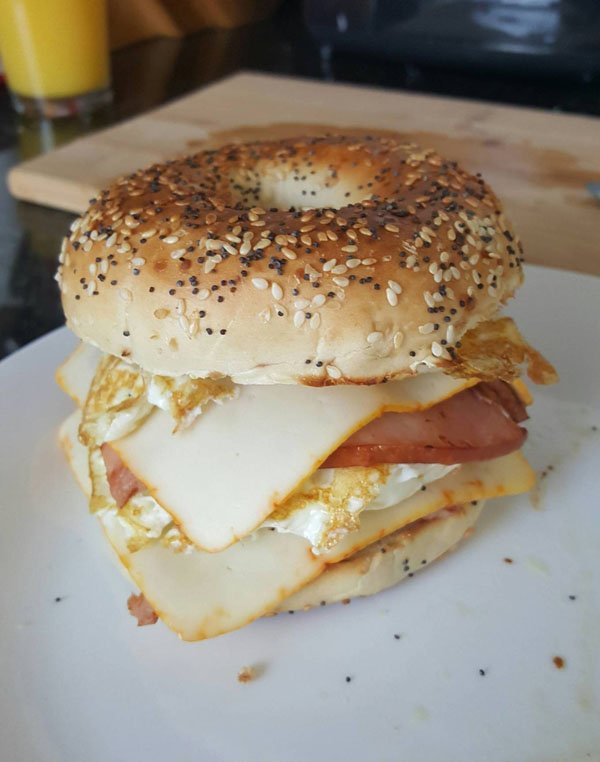 The Hail Marry at the Earl Campbell Sports Bar in Austin, Texas Airport.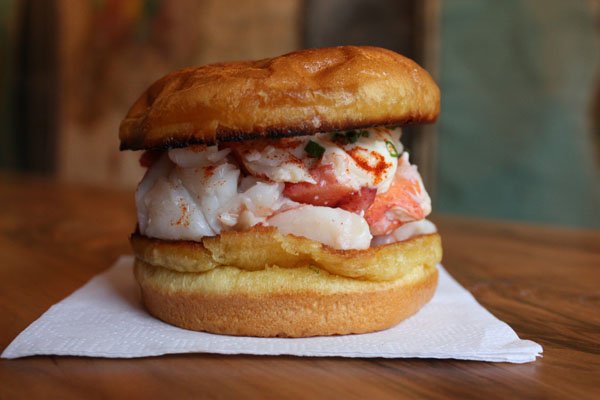 The Conquista Dog by Destination Dogs in New Brunswick, NJ.
Kitchen sink burger – bacon, pulled pork, chili, fried pickle, jalapeños and everything else that is deliciously visible.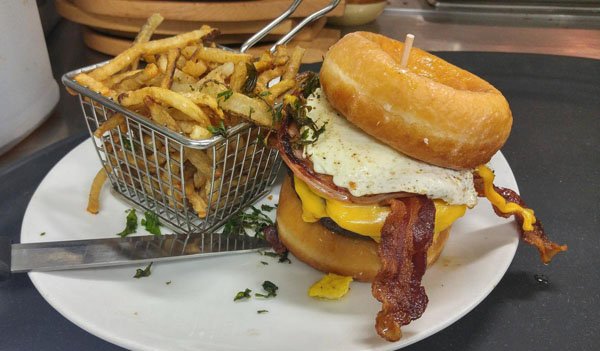 Homemade Breakfast Bagel.
How they do lobster rolls in the South – 1.5 pounds of meat from Beetlecat in Atlanta.