Admit it, you've been drunk, stoned, or at least moderately buzzed in the past and whipped out your phone, thinking that it's the best time in the world to ring your buddy, if they're not with you (hell, even if they're with you it might be fun) to give them a piece of your mind or tell them how you've felt for so many years. Or worse, you might decide that it's a good idea to text your ex, which is one of the worse things that you could possibly do (trust experience on this one). The point is that when you're drunk, texting or jumping on social media to post the experience appears to be the smart thing to do since you're having a good time and want to share the laughs. But seriously, things can get kind of…well, weird.
But damn, they can get funny too.
Alcohol + Social Media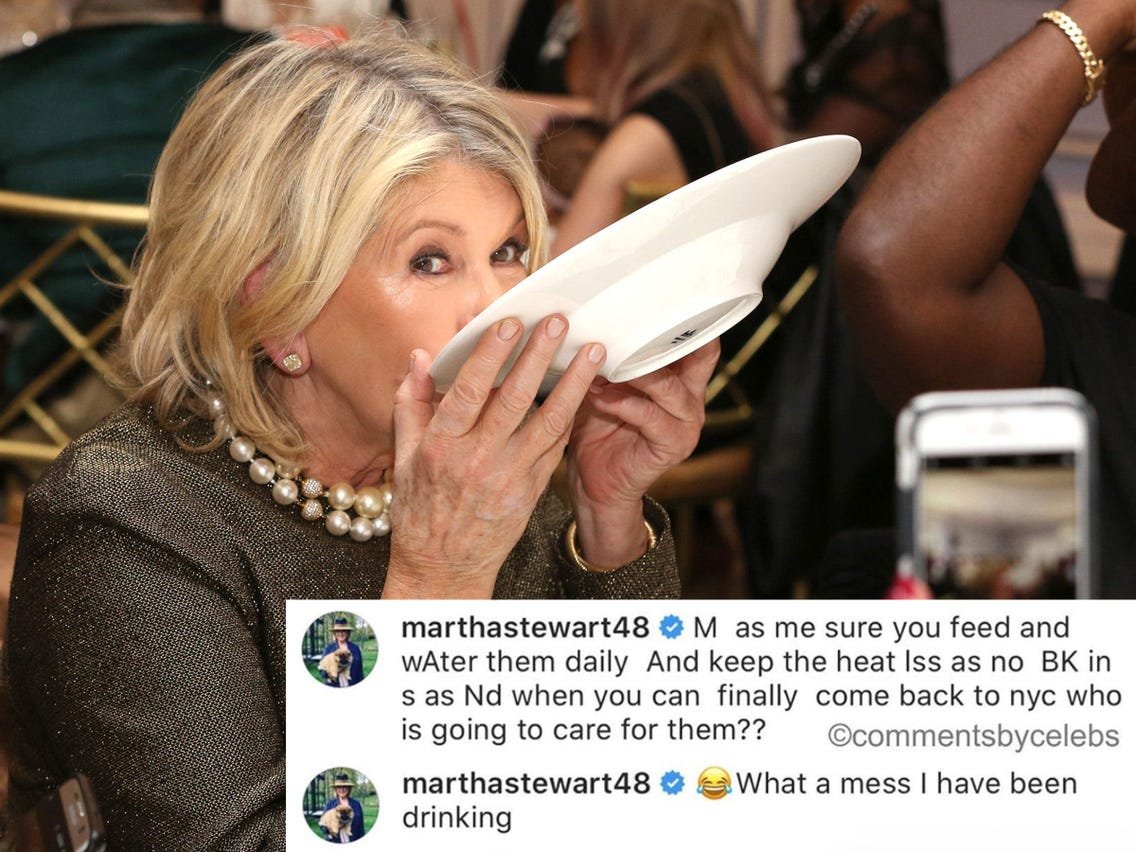 There are a lot of reasons why you should forget where your phone is, even if it's in your pocket or in your hand (it does happen). When you're drunk, just about anything you might want to do is going to be driven by impulse a lot of the time, and it's going to be something that you probably shouldn't do or say in whatever company you happen to find yourself in. The truth is that people say and do stupid things all the time, especially on social media. But when people are intoxicated they're bound to do things that would make them pause when they're sober. Almost everyone has a personal account of what happened when they were drunk and texted someone, anyone, just because they felt like it at the moment, but a lot of people have regrets about what they said the night before. There are a few examples of who you probably shouldn't think about texting when you've had a few, or just took that massive bong rip.
Your ex-Whether it's a boyfriend, girlfriend, wife, husband, whoever, DON'T DO IT. One of the worst things to do is to text an ex and either start acting like you want to get back together. Seriously, you broke up for a reason, let it be. Of course, even if you or they do want to get back together, drunk texting isn't the best way to go since a drunken, rambling mess isn't what anyone wants to hear in the inbox. Just imagine trying to decipher the gibberish that your ex decided to leave you the night before, it's kind of funny to be certain, but definitely embarrassing.
Your parents-Yeah, this is bound to be trouble in some cases, but it's bound to give them a good laugh in others since as long as you're safe and sound they won't worry, but they will likely tell the story of how their kid called them for one thing or another when they were drunk, and that makes for an awkward time during family gatherings. It also gives your parents another funny story to tell their friends since you know very well that your parents are bound to find the humor in a drunken text.
Someone whose number you just managed to get-Hey, it's alright, you might be in the club and you might be having a good time and managed to get someone's phone number if they're feeling up to giving it to you. But if you're really interested in talking to them later then you're not bound to impress them with a drunken, slurring message or an announcement on social media that you just met the 'person of your dreams'. That's probably not the best way to start a relationship, but it is a good way to obtain a restraining order.
Social media isn't a good idea either
Texting is bad enough, but posting videos, jumping on Facebook, Instagram, TikTok, and whatever else is out there is just as bad of an idea since once a video is on the internet, it's damn near impossible to get rid of. That goes for images as well, as many people probably know by now that:
One video can ruin the rest of your life if it's passed around enough times. It's bound to be funny as hell when it's happening, and it might even be a good time and harmless enough that it shouldn't be a big deal. Hell, a drunken naked guy running into the outer wall is good fun, but if that guy was about to run for a public office then likely as not it's bound to happen that the video would be broadcast far and wide. The same goes for social media posts, since it's already been made clear ove the past several years that what we do when we're sure that people don't will be used as a weapon at one point. Having a good time is all well and good, but being drunk blurs the possible consequences.
We tend to say things that we don't mean when we're drunk, or things that are typically left unsaid since they might be misconstrued or otherwise taken in the wrong way. Some people would say that you're at your most honest when you're drunk, because your inhibitions are lowered, your brain has an open conduit to your mouth, and things come out with no filter, which means that whatever deep-seated feelings you've been holding onto, be it anger, morous, or otherwise, it's going to come out in a way that would never happen when you're sober. And when it comes to texting, well, it might not even come out as actual speech. THat might actually work to your benefit.
There's a line between fun and f-ed up. Honestly, when you're drunk it's very easy to fall into having a good time since like it or not, being drunk loosens us up in a way that makes a lot of stuff feel less than important. That's not necessarily a bad thing since getting drunk is a great stress reliever and it can help a person or a group kick back and enjoy their night, their day, or just enjoy their time in a shared social situation that's meant to be fun. But there are limits to fun that should be observed if only because having fun without limits can lead to some very disturbing and f-ed up moments that we regret later on. Texting and using social media while drunk can be a problem, but it can also go further than it needs to in a very short amount of time.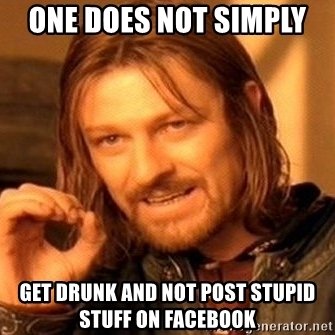 A lot of people don't want to cause problems when they're drinking since it takes more effort to get into a fight and to sustain that energy when you're drunk, while just having a good time and eventually passing out from all the fun is relatively easy. But when someone decides to pop off using a text or a social media post it often becomes personal since not only is the post likely to spark a feud between two or more people, but it's also bound to go public at some point, especially if it happens on social media.
The lighter side of drunk texting is definitely a lot more fun.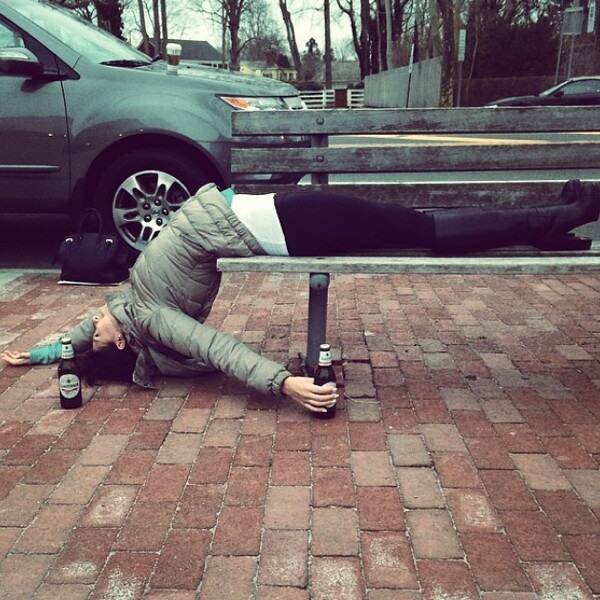 Honestly, when you really get into it, laughing at people for the silly and ridiculous things they do while drunk is a lot more fun than trying to nail them for simply being that drunk and that stupid. After all, a lot of us have done something foolish when we're drunk, like say, going streaking down a public streak with everything wobbling and hanging out for all to see. Or how about when we pass out in the strangest places and the strangest positions? Yeah, that's a thing, and people tend to take pictures of it when they can, which is more often than you might think. Plus, the happy drunks that aren't out to make someone's life miserable with a lot of booze-infused feelings are often those that we can get the biggest kicks out of, especially if you're still sober enough that you don't join in with the gibberish lesson.
Getting a text that doesn't make sense, or that reveals what we did the night before, or makes sense to a friend because they're just as drunk, adds a bit of spice to life that might not have been there had the person stayed sober. When you've received a text at one o'clock in the morning that reads "habbnen funnen tmiie attheclb, whrerrrru? Loldohslol" then you know you've missed out on a good time. True, you won't have to suffer the same hangover as the person that just texted you one of the many forgotten languages of the world, but dammit, just thinking about how that could have been YOU making that drunken text, possibly to yourself, is bound to make you wonder why you stayed home that night.
Text drunk…but text responsibly…that didn't sound right.
There's nothing wrong with texting people while you're drunk, so long as you're aware that you're likely going to make a fool of yourself. But since it's very possible that this is going to happen all you can really do is brace yourself for the day after, since you're probably going to do or say something over social media and/or text that you might not remember.