If you've never been to a cosplay or comic convention then you might need to look into that and figure out what you're missing. Seriously, these conventions are a great deal of fun, and if you're thinking that it's for nerds and geeks then you might be kind of surprised to find out that some of the biggest nerds, cosplayers, are undeniably gorgeous. Take a look at Jessica Nigri, a woman that has actually been labeled as the Cosplay Queen at one point, and for good reason. This woman isn't just smoking hot, she's one of the most impressive cosplayers roaming through the conventions that anyone has ever seen, and to be honest, she's one of those that a person can't help but think is perfect for many of the roles she's taken on.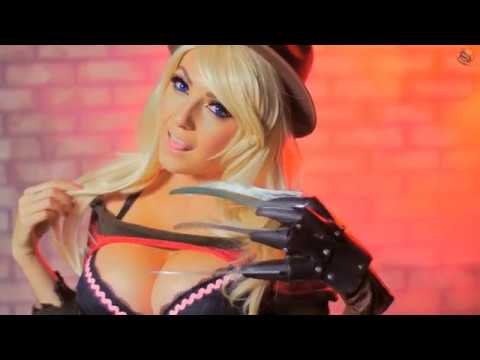 Feast your eyes…
The amount of detail and the attention to the outfits that each person goes into when creating their look is amazing to be sure, and if you can pull your eyes away from the exposed skin long enough you might actually see what I'm talking about. One thing about these conventions is that you'll learn more about people than you ever knew, since like it or not, some of the most amazing, talented, and gorgeous people in the world are secretly nerds at heart, and thankfully so. If not for the lovers of pop culture and their constant adherence to their passion it's fair to say that life might be kind of boring when going to the movies. Just think about it, some of the biggest franchises that people love are heavily represented at these conventions, such as:
Superheroes: You know about Marvel and DC, and there's no doubt that they're the dominant force in comic books at just about any convention, but they're not the only ones you'll find. The cosplayers that adhere to these designs will leave you feeling inspired though, that's for certain.
Fantasy: This is such a broad category that there's no possible way for me to describe everything you'll see, since there are stories I haven't even heard of yet. But allowing your eyes to widen is okay, so long as you're not drooling and you can prove you're not staring at anything but their costume. Yes, fantasy is definitely a favorite of mine.
Science Fiction: Star Wars, Star Trek, and just about any and every other fantasy you can imagine will be featured at many a convention, since pop culture has been fully inundated with scifi for a long time now, and it's not going anywhere, thank all the gods above.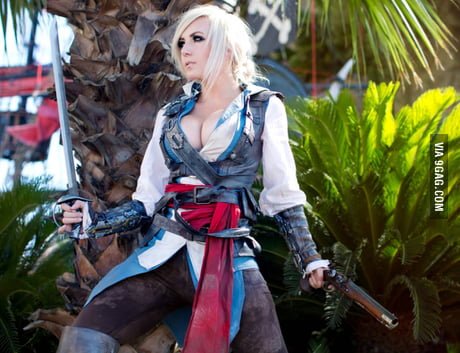 Where's Jessica?
Well, that's the thing, cosplayers tend to move around with the conventions since for some of them this is close to a full-time thing since they do get donations for their appearances at times. But if you're diligent and can find your way to one or two of the many conventions, you might actually get to see her, or even better, get your picture with her. In the meantime, take a look below and try not to drool.