January 6th, 2021 was something we did not expect. What we did expect after the Capitol Hill breach were the memes and comments – oh, so many of them. Twitter (as well as other social media sites) lit up like crazy because people had so much to say. Memes were funny, comments were snarky, but some were straight-up furious. Yup, it wasn't a pretty sight. Let's see what fellow Americans (and, possibly, the rest of the world) had to say about the riot.
"2021 is going to be our year." Yeah, by looking at how it started, sadly, we beg to differ.
Snarky, and accurate, unfortunately.
Family Guy series serves as a great meme inspiration. Again, this one is a bit painful.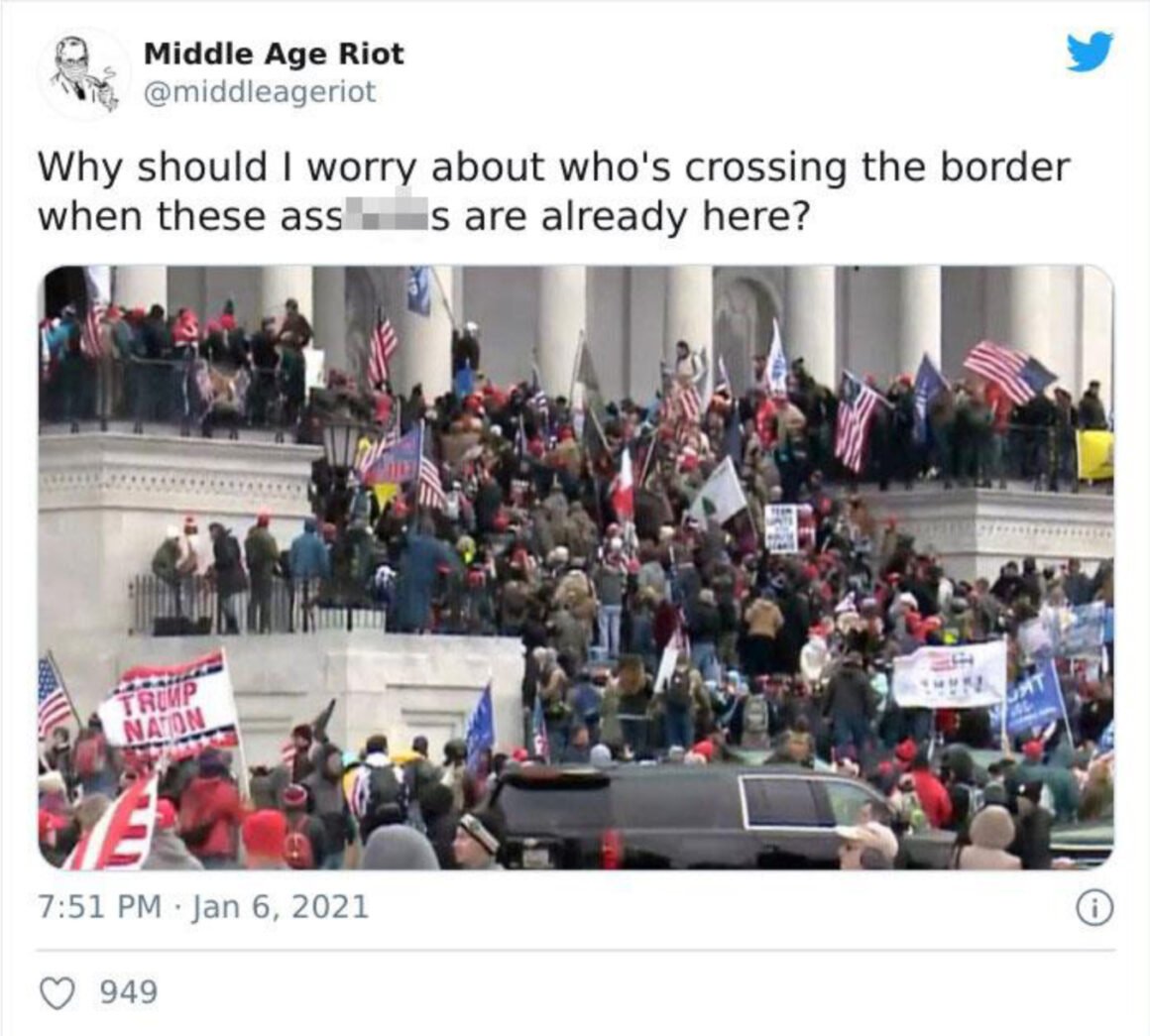 This Cheeto meme is hilarious. The occasion not so much.
Yup, we all knew the meme rain was going to happen. We were all ready.
We laughed at this harder than we should. This jacked-up dog is in a mood.
I've been in contact with the Capitol Police who have supplied me with surveillance footage from @AOC's Office from January 6th. pic.twitter.com/hLwi1E33F2

— Rob O'Donnell (@odonnell_r) February 4, 2021
Capitol Police were braver than usual on January 6th. We'd say this man nailed the visual representation. Seems legit to us.
Yup, they were strong, indeed.

She wasn't snarky. She was angry.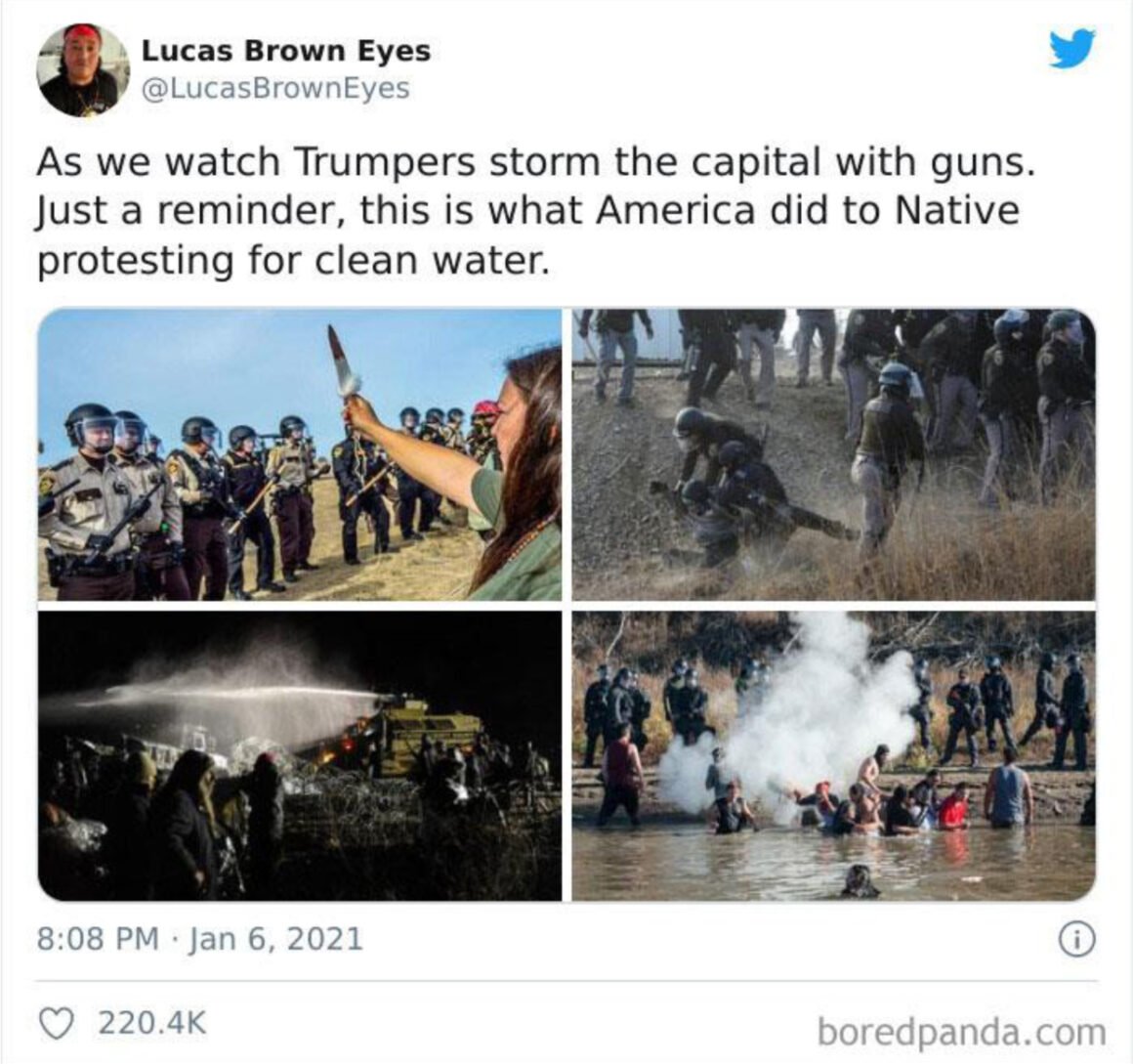 Not only were the supporters of BLM enraged and disappointed. Native Americans felt the same.
In our Radass team, we always like to point out – we make fun of everyone equally. Also, when we witness something shameful and unnecessary as this, we do call it by name. As proud 'Muricans who think our country is rad, we have to agree this is the opposite of what we consider rad. What do you think? We love having convos with y'all.