Bunny Ranch Owner To Open a Raiders-Themed Brothel Near Las Vegas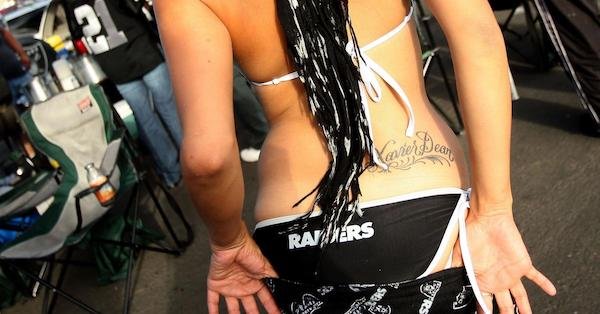 So we heard earlier this week that the Oakland Raiders will be moving to Las Vegas in 2019. Well Dennis Hof, the owner of 6 Nevada brothels is ready for a 7th.
"I've had a license for a seventh brothel near Las Vegas for some time now, but I was waiting for the right time to launch another house of debauchery," Hof said in a press release. "The Raiders coming to Vegas will mean big business for me, so my next sex den will honor the 'Men in Black' and their 'Raider Nation.'"
In honor of the Las Vegas Raiders, Hof promised that players and team staff would get a 50 percent discount on all sex parties they hold there. LOL.