There have been times when it's been seen that women with full, pleasing rumps might have been mocked and even seen as less than beautiful. Don't ask for a timeline on that, since what's considered beautiful and what isn't tends to change from time to time. But the reality of now is that having a huge, luscious booty with a full curve to each side and that perfectly aligned vertical smile is enough to drive a lot of men, and women, wild since there's something about the sight of a thong disappearing into that smile, or a pair of pants or underwear stretching tightly over those perfectly round cheeks, that is just short of magical.
Okay, enough fawning and prose, let's just get to staring and admiring, eh?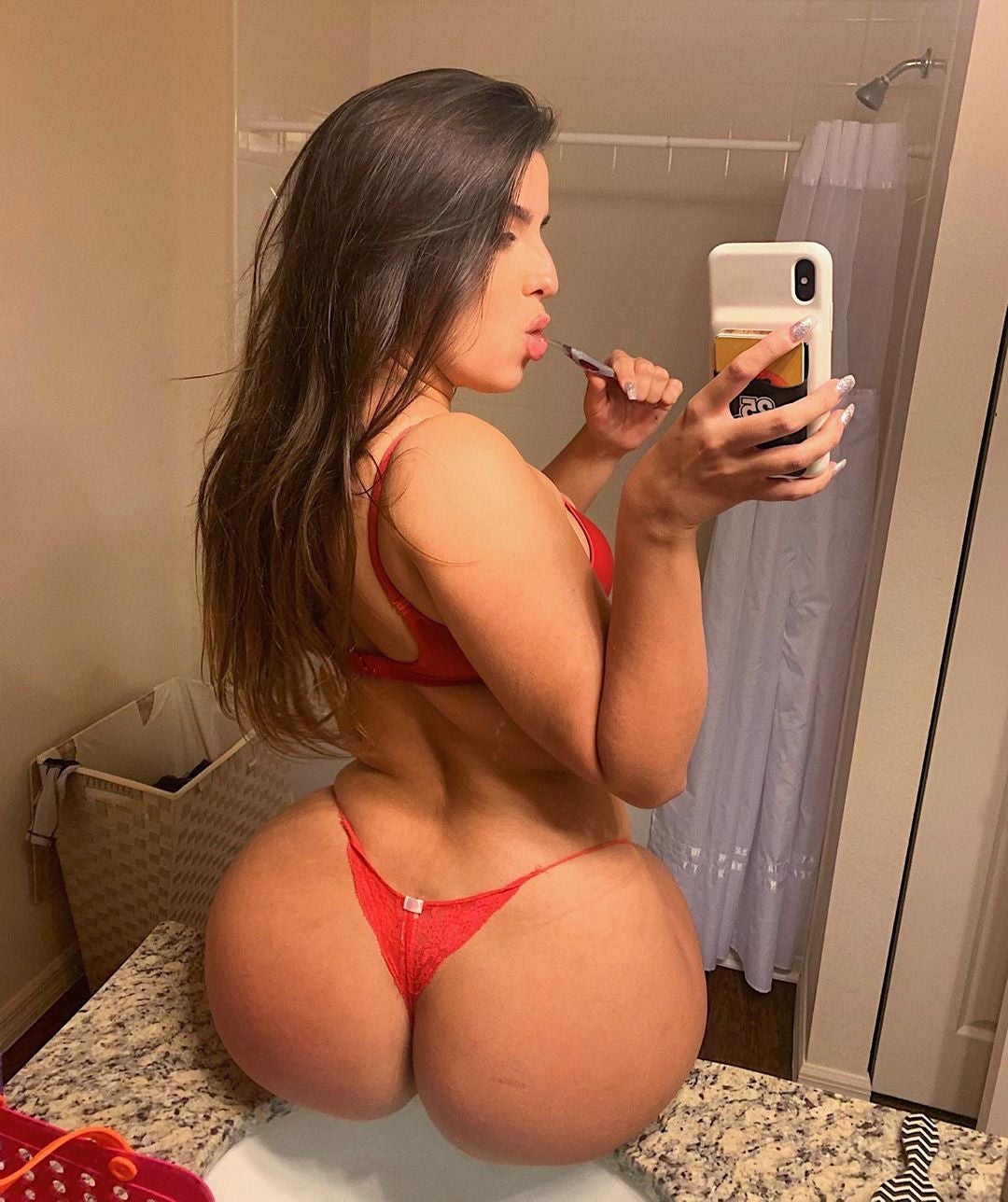 Seriously, women must not feel that way about such garments, since it's not often that women appear to dig their underwear out of their crack (some whale tails). Hey, guys like seeing that too though.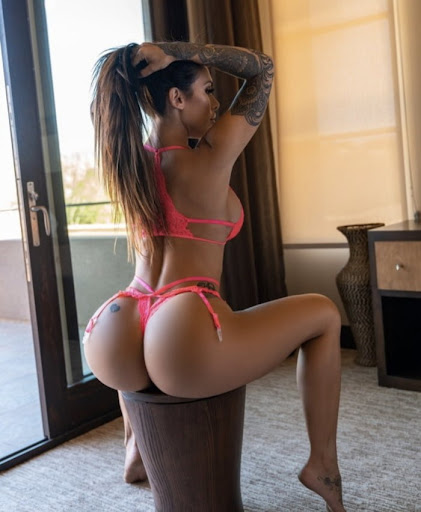 If that was a bongo beneath her cheeks one can almost believe that she'd be able to deliver a sick beat by clapping her booty cheeks. They're almost hypnotic, aren't they?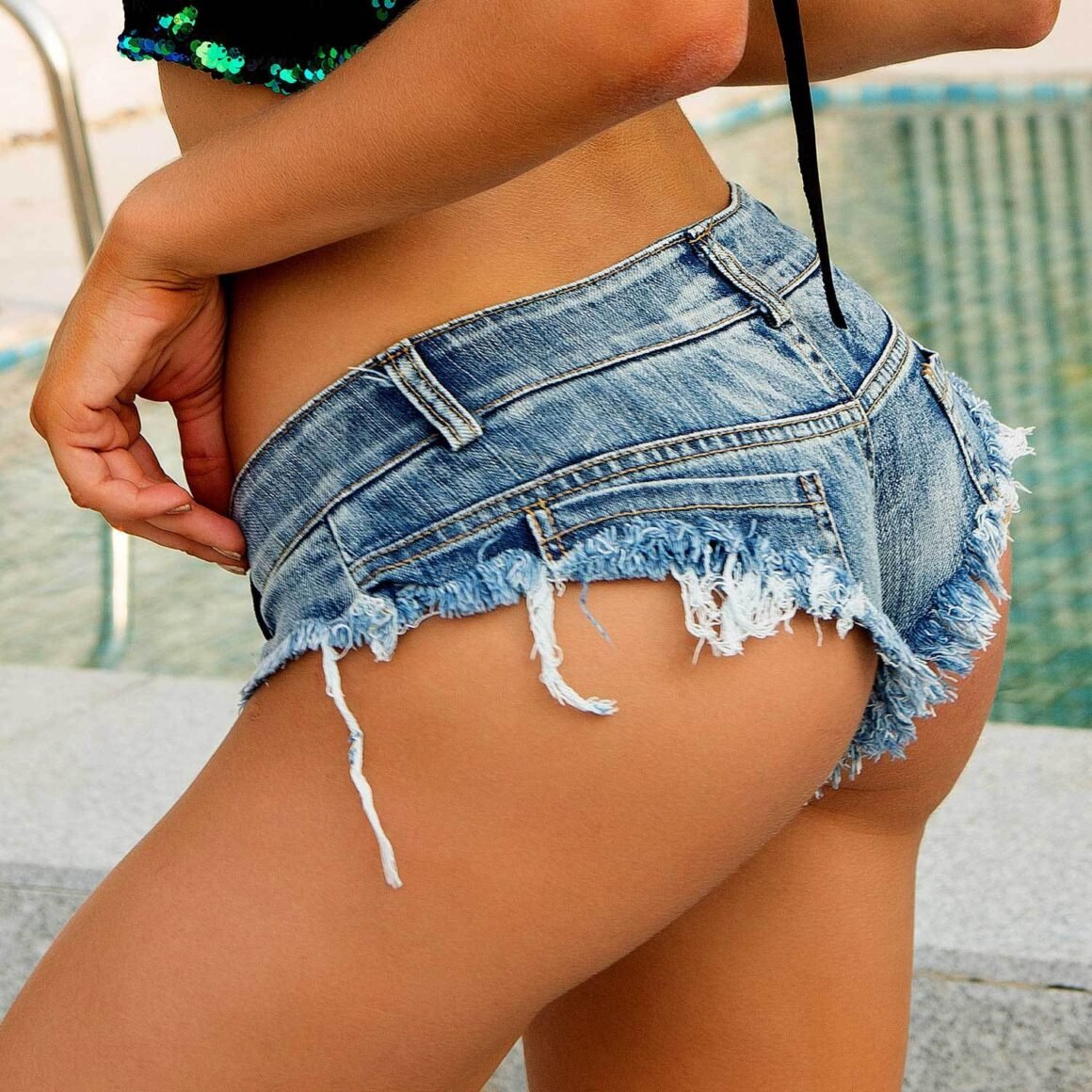 Ever since Daisy Dux came on the scene you can see the influence in a big way since the shorts have gotten shorter and shorter while the exposure of the cheeks has increased along with the shortening of the fabric. Are we appreciative? You're damned right we are.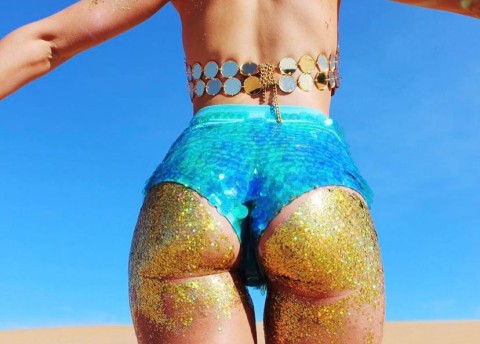 How about it? Do you think she'd work a disco party and let her booty create that fabulous, glittery shine? Just imagine being able to say you danced beneath a glittery gold pair of cheeks all night. Okay, yeah, sounds weird.

The cruder minds among us might call that a landing strip, or something worse. But seriously, any guy that has the pleasure and the honor of getting behind her in a familiar way while her shirt off would have an enticing sight.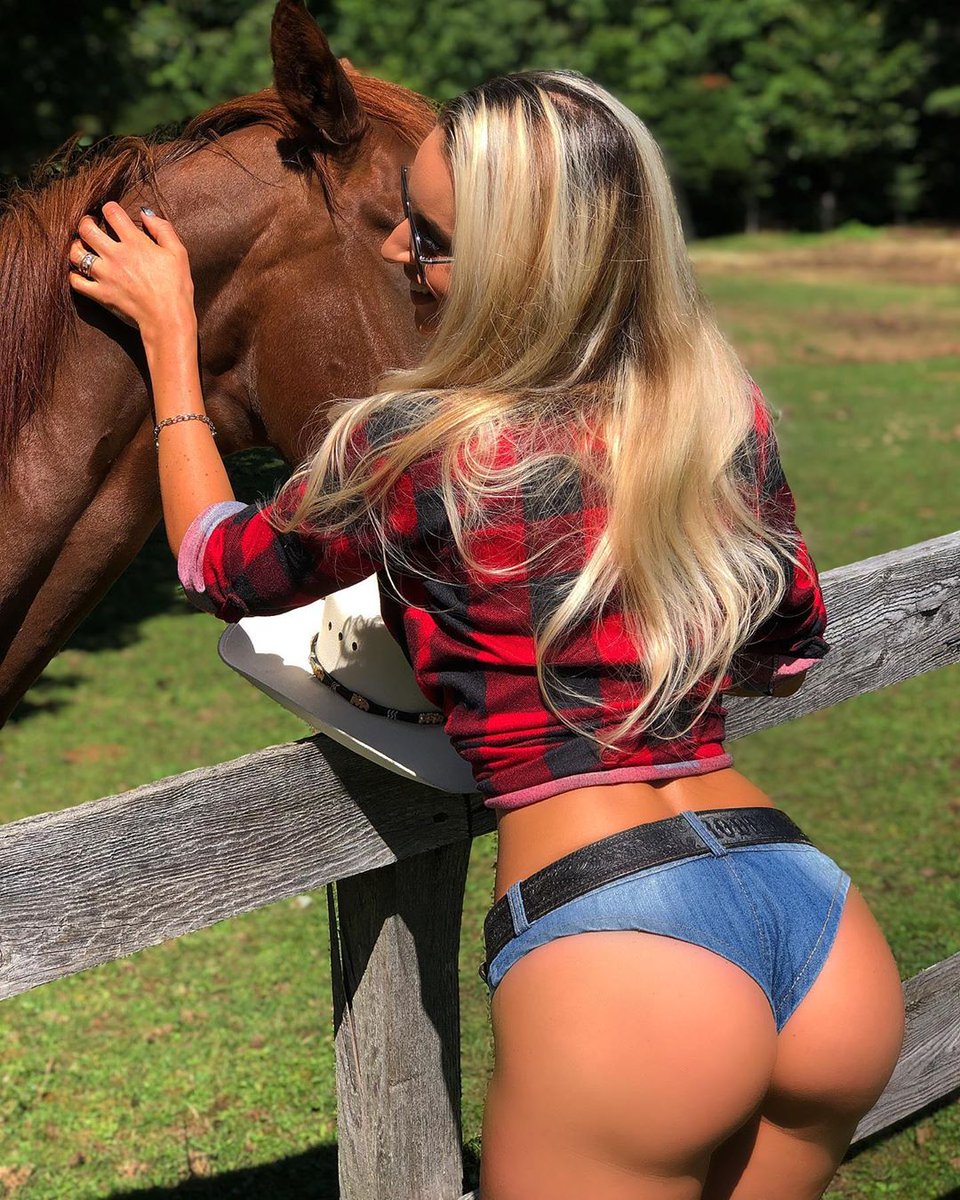 Scratch that, I'm betting that most guys wouldn't care since if it's just a very fancy belt then so be it, the look absolutely works. Farm girls know how to flaunt it when they've got it.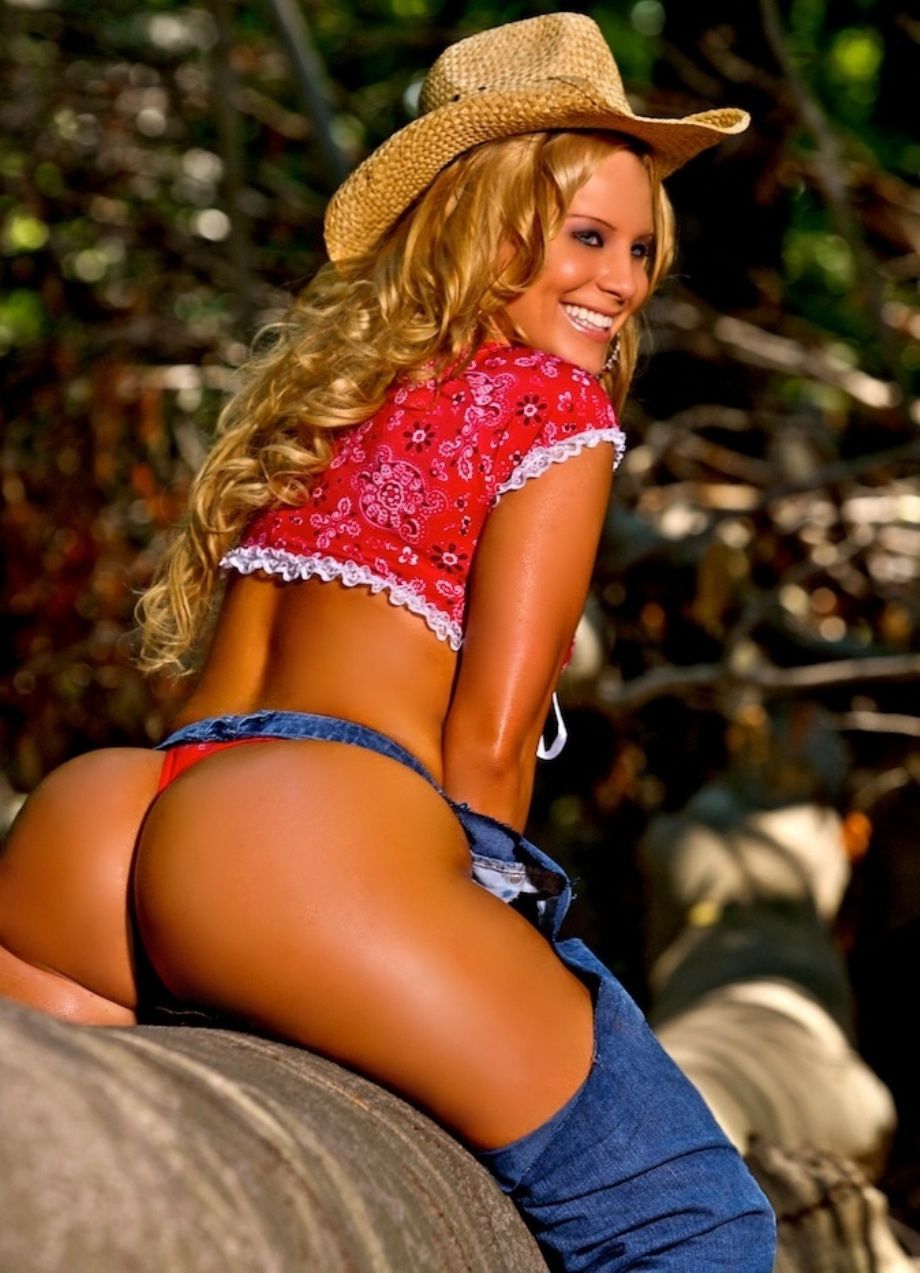 Giddyap, right? Enticing as this is, one can't help but think that at one point her thighs would be chafing like crazy if she took too long of a ride like this. Thank goodness it was likely just a fun photoshoot.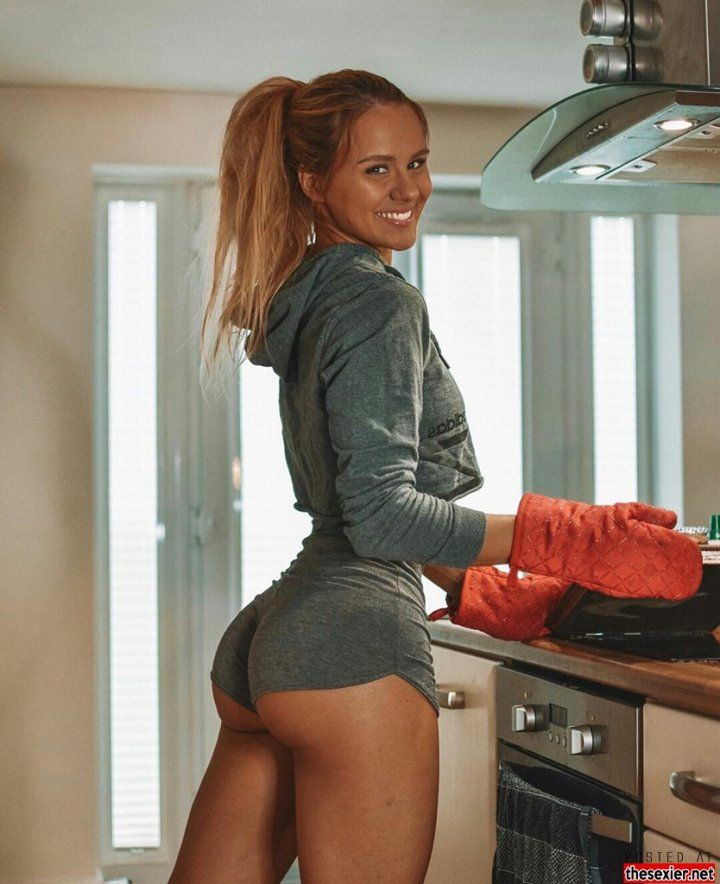 It's especially good since her cheeks appear to be peeking out to say hello while she's hard at work in the kitchen. Now that's a greeting a lot of guys could get behind. Wink wink.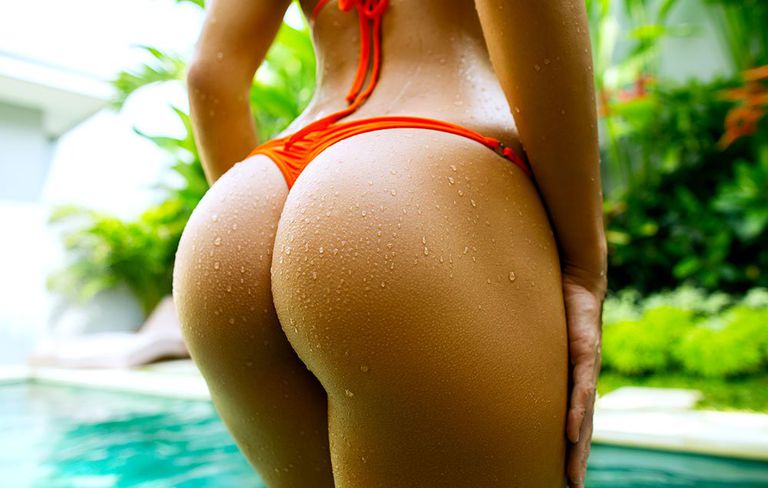 Something about water beading on a perfectly shaped behind is definitely enticing, not to mention easy to stare at for a while. But if you can peel your tongue off the floor and keep moving you'll get to see more.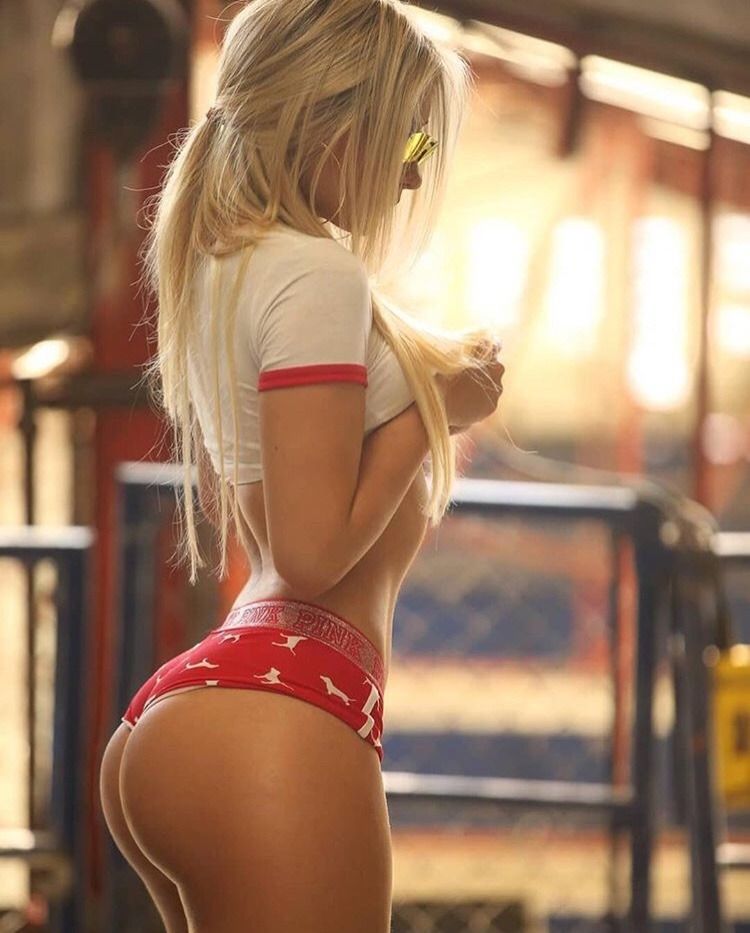 From head to toe and toe to head you can't help but like this look since this woman is great from front to back and top to bottom.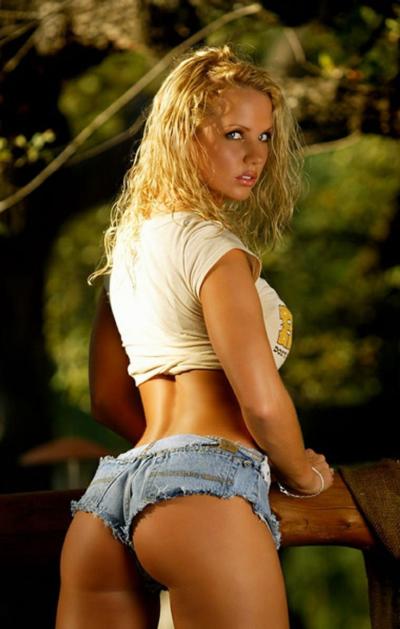 It's almost as though she's telling you to hurry up and get over there with those eyes, or perhaps that she's just had enough of your shit. Either way, it's a challenging and enticing look.
You've got to know how to work your gaze so that women will appreciate what you're seeing and what you focus on first. Some do appreciate being looked at in the eye first and then sized up. Of course, some might just want to maintain eye contact.
Bathing suits can ride up, we get it. We'll just sit back and let you handle it, and give tips from time to time if needed. Maybe scratch here and there, bounce up and down to knock off any unwanted sand, that type of thing. Yes, I know, very naughty.
She looks like she could give a solid hip check to someone that that might send them into the bleachers. Hell, I wouldn't complain. She could back that thing up into a lot of guys and they might forget that they're supposed to be on defense when a certain part of them is looking to go on offense.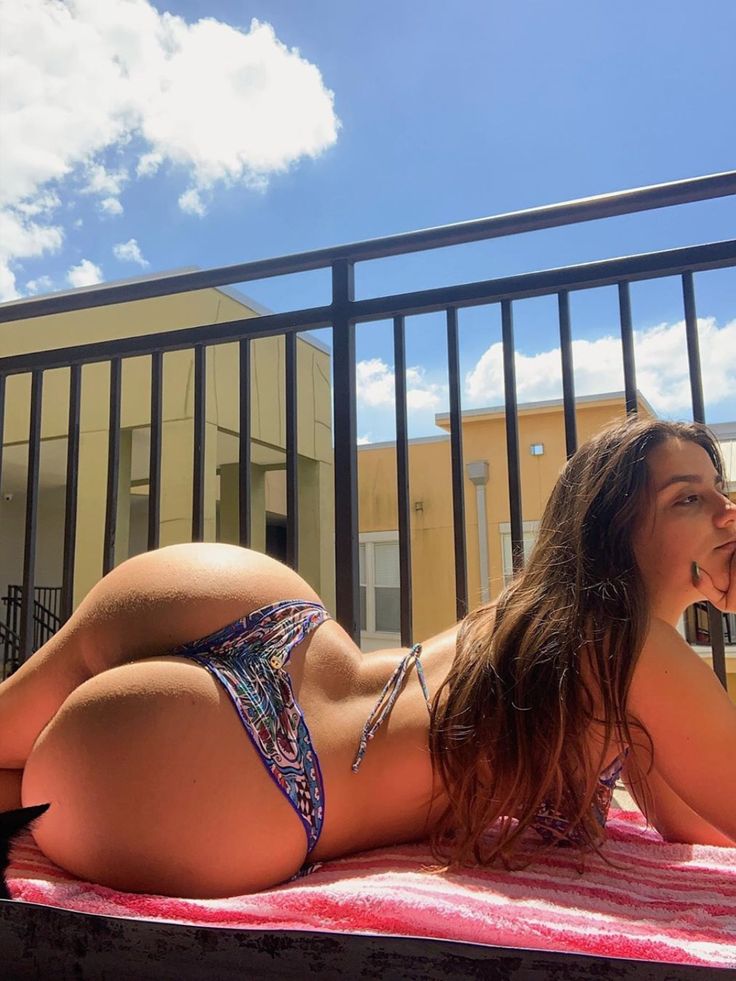 You can bet that there would be at least a couple of interested individuals in an apartment complex that would appreciate the view if this was what they were seeing.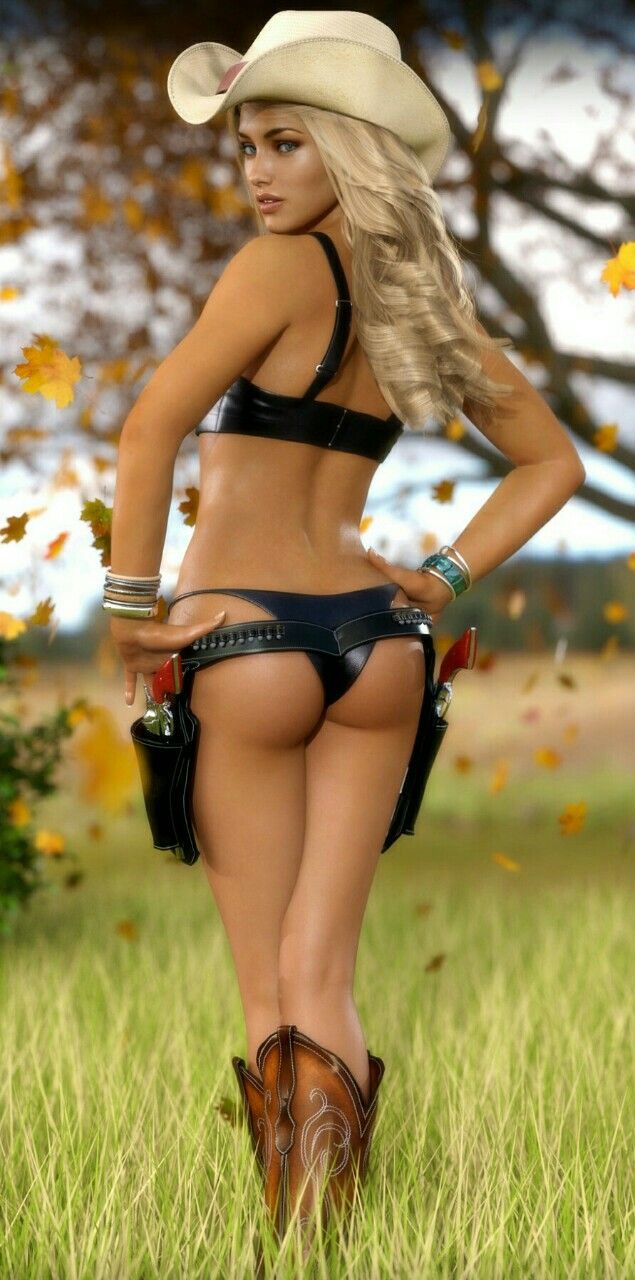 Cocked and locked, there's really not much else to say. Well, there is, but it's not exactly polite and despite the current view I do like to play at being a gentleman now and then. It's a pleasing fantasy, kind of like a swimsuit model playing gunfighter.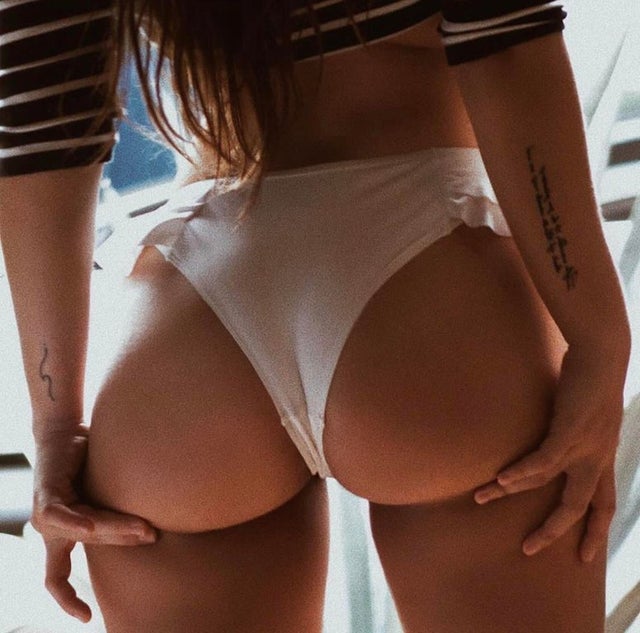 It's sexy as hell, but the wedgie that some garments appear ready to give at a moment's notice is just too much. Women appear to endure it though, so maybe it's not that bad?
Really, a gentleman would do that for her, so long as he has her permission. It's a pleasure and a duty to help that booty.
WTR? (Why's That Radass?)
Here at Radass, we joke around a lot and it's a constant when looking a pretty much anything, be it business, health, cars, or women, or something else entirely. We appreciate women in a big way, so whatever we say is usually said in jest or with the type of respect that can still be found in humor. But when you see a butt that's big enough, or too big, for both hands then it's hard to resist the drool that comes as a result.