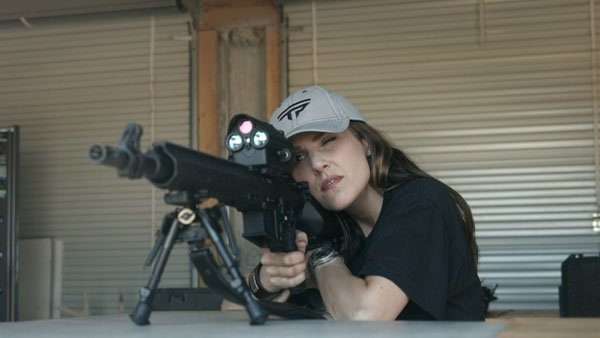 American sniper (Chris Kyle) widow Taya Kyle would have made her husband proud with her shooting skills this past Saturday. Taya outshot NRA World Shooting Champion Bruce Piatt at the American Sniper Shootout in Mason, Texas.
Taya is a self-proclaimed novice shooter. To win the competition, she got some help from TrackingPoint, a special target-assisted system.
Kyle used three different rifles, all fitted with the TrackingPoint technology. Piatt, the world-renowned marksman, did it old school and only used the the sites built onto the guns. To make things interesting, TrackingPoint offered Piatt $1,000,000 if he won.
Kyle hit 100 percent of her shots on 29 targets with the assistance of TrackingPoint on her weapons. Piatt hit 58.6 percent of his targets. Her total score was 10,140 points. Piatt's came in far below with 3,080 points. Point being, cheating gets you ahead in life.
Taya raised $500,000 for the Chris Kyle Frog Foundation.