Sexy women on the mic…check.
Talking about music does mean that one is eventually going to be talking about hot women since the two go together in a big way and have become nearly indispensable over the years, especially after the advent of women taking up the mic and an instrument and leading the way. The day of the groupies hasn't died out yet, but the rise of women who can and have proved that they can attract fans just as effectively as any male musician has made it it clear that female musicians are every bit as powerful when it comes to telling a lyrical story. In some cases they're even more effective since if they have an impressive set of pipes and are able to present an appearance that can be described as drop-gorgeous, they're bound to attract a multitude of fans that will love them for their music and for the way they shine on stage.
It might sound a little sexist, but looks do matter in a big way. Those that made their way up based on their sound, such as Janis Joplin, Aretha Franklin, and many, many other female musicians throughout history, weren't always seen as the most gorgeous in the business, but they sang and performed with an inner fire that people couldn't help but find attractive. Some women have sadly traded on their looks far more often than their talent, which is tough to see since they're definitely good-looking, but that's about all they really have going for them. The sad fact that their fanbases know this and don't appear to care is hard to deal with, so the best idea is to simply let it go and let people make their own decisions.
But then there are those who are seriously talented, and are extremely good-looking as well. These are women that have every right to flaunt what they have, but it's usually a good idea to remember that for all their beauty and their skill, the fans are the ones who help to make them popular, since realizing how many people are out there and have the look, the skill, and the ability to perform and are still ignored should be a good lesson to any and everyone in the business that if not for the fans and their willingness to spend their money, not a single celebrity would be where they are today. What's uplifting is when one finds a person who is extremely hot and extremely talented that is still well aware of why they're there, and how easy it could be to lose it all if they don't pay at least some attention to their fans.
Jewel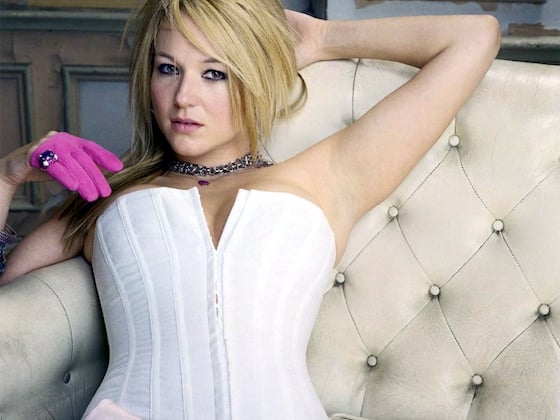 When Jewel came on the scene she started out as a soft-spoken individual that looked kind of like the girl next door type since she didn't really come out with wild hair or hard, pounding lyrics that would shock anyone. She was someone that people liked because her songs were soothing, comfortable, and didn't challenge people all that much. It's fair to say that not much has changed, but from her beginnings to the present date she's been a fox, and while she hasn't always shown that much skin or even made herself out to be someone that was wild and crazy, she didn't have to. This woman has been one of hottest musicians of her time and is still considered to be one of those that would excite just about anyone in a slightly muted and calmer way than other female musicians might. In other words, she comes off as the good girl that people can't help but like because…well, she's likable.
Avril Lavigne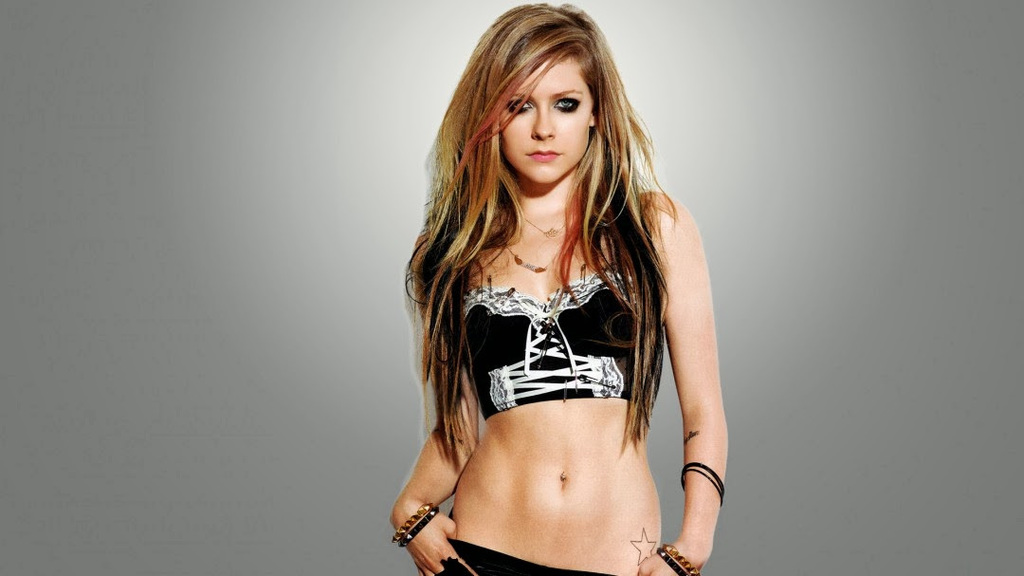 Back in the 90s when Avril started up, she was known as the tomboy and one of the new faces of punk rock, and to be fair, when she started up she was still considered jailbait as well. But as she grew up and matured, that punk style never really went away, and it's something that many people appreciate since for better or worse, Avril ahs been the type of woman that has remained who she was when she entered the business and has only matured enough to make it clear that she's still wild, but she knows when to be serious and take things as they come. But as far as being hot, there's no doubt that when she was still a teen, a lot of younger fans were well aware of how extraordinary she already was. But when she grew up that beauty never faded, it only became more refined and even more fierce than it had been in the first place.
Fergie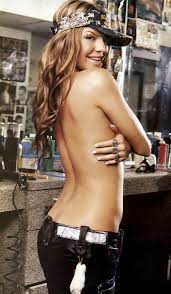 When Fergie went off on her own, away from the B.E.P., it was believed that she was going to be a seriously impressive solo act, and she even had a couple of big hits that still get radio play today. But somehow it didn't feel as though she had the same impact when she left the group, as she was far more impressive when she was still with them and gave the group a fierce and even forceful sound that was one reason why a lot of people paid attention to them. But the fact that she is undeniably hot is one reason why people might have thought that she could have gone out on her own. Despite her impressive voice and look though, this is proof that not everyone can find success in a solo career. For some reason it felt as though she didn't have enough pull quite yet to go out on her own, no matter that a lot of people felt it was going to work.
Natalie Imbruglia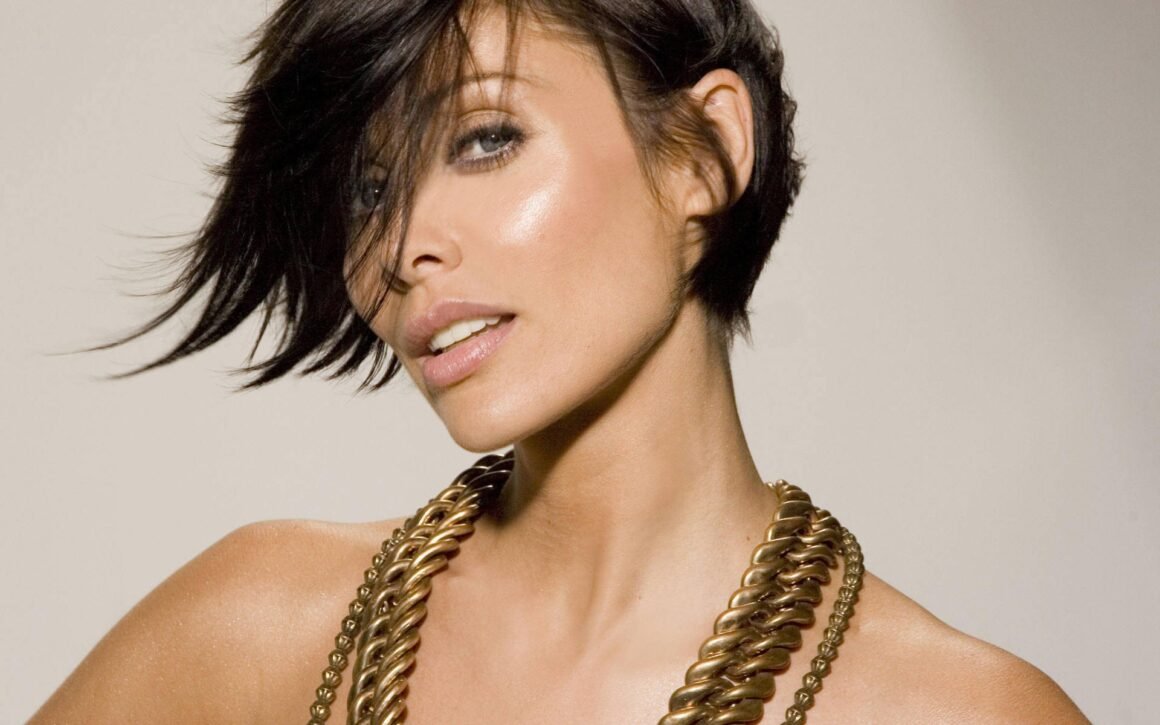 It's true that Natalie did at one time feel like she might have been a one-hit wonder, but she's pushed forward and kept going throughout the years. She hasn't been the biggest star since her first mega hit, but the fact is that she's remained one of the hottest women in the business and is still one of those that has a couple of songs that people can't get out of their heads once they hear it. The fact is that this is one reason why some names are never fully forgotten even if they don't end up producing another hit in their career. Natalie however has been around long enough to know how the game works and how to keep herself moving forward in a manner that allows people to both remember and celebrate her from time to time.
Alicia Keys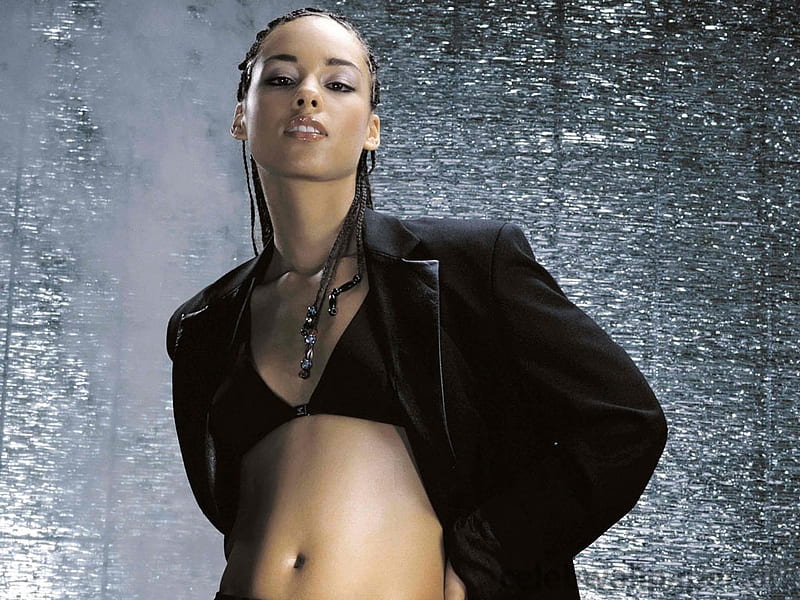 Realistically it feels as though Alicia Keys came on the scene and was almost instantly loved by everyone since she had the talent to keep people enchanted with her voice and her looks have kept her in the public eye for the entire time. Not only that, but when she shows up on the big screen now and then it only helps her career, not that she really needs it. The fact is that whether people love her or just like her (it's actually hard to find people that hate her), Alicia is the type of star that one can't help but admit has secured her place in music history in a way that feels as though it's been etched in stone and will be there for many years to come.
Lzzy Hale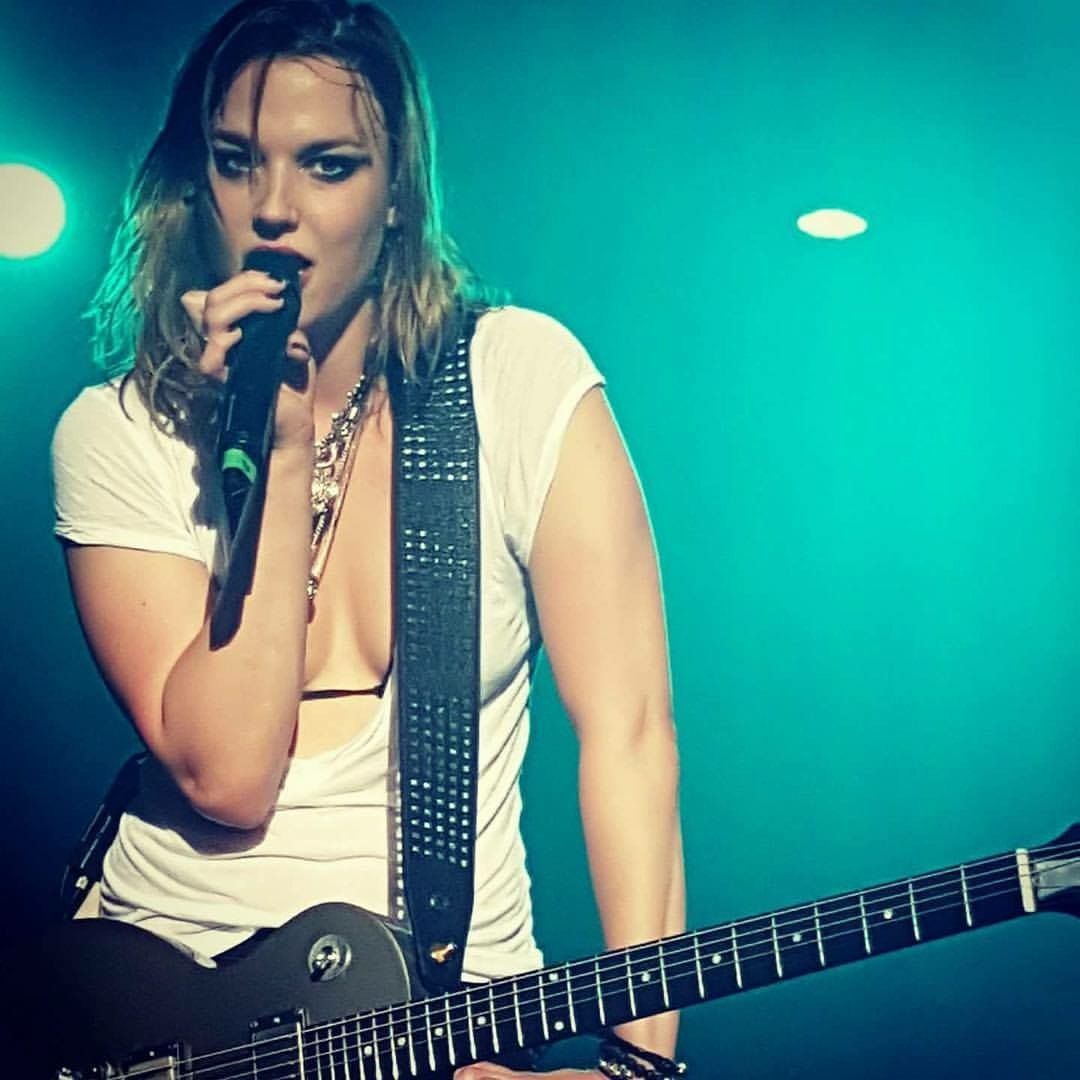 There's plenty of information out there on Lzzy, but talking about how hot she is tends to be simpler than finding out all the facts since as you can see above, she gets onstage and lets her voice do the work and her body provide the show. Hell no that's not sexist, it's one of the many tricks in a musician's tool box that allows them to become popular among their fans, and it helps to put on one hell of a good show. Lzzy's growling vocals have been fully appreciated by her fans for a while now, and she's already been known as one of the hottest women in metal on a regular basis, so it's fair to say that she's well aware of the effect that she has on a lot of her fans.
Pink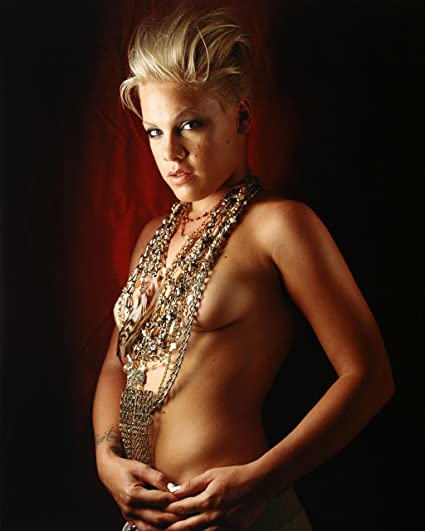 Having been to a concert held by this woman it's easy to say that one can be blown away by the energy she presents on the stage, and her overall attitude isn't just an act as she's proven over the years. Her start definitely saw her rise as a pop star, but she was the kind of pop star that you would never assume was all peaches and cream when it came to her outlook. This woman came in like a slap to the senses considering that she didn't give a damn if her words were going to surprise people. This is part of why she's been so popular over the years, because if she has something to say she's going to say it, and the chances are good that you're going to just sit there and listen, and likely agree.
Amy Lee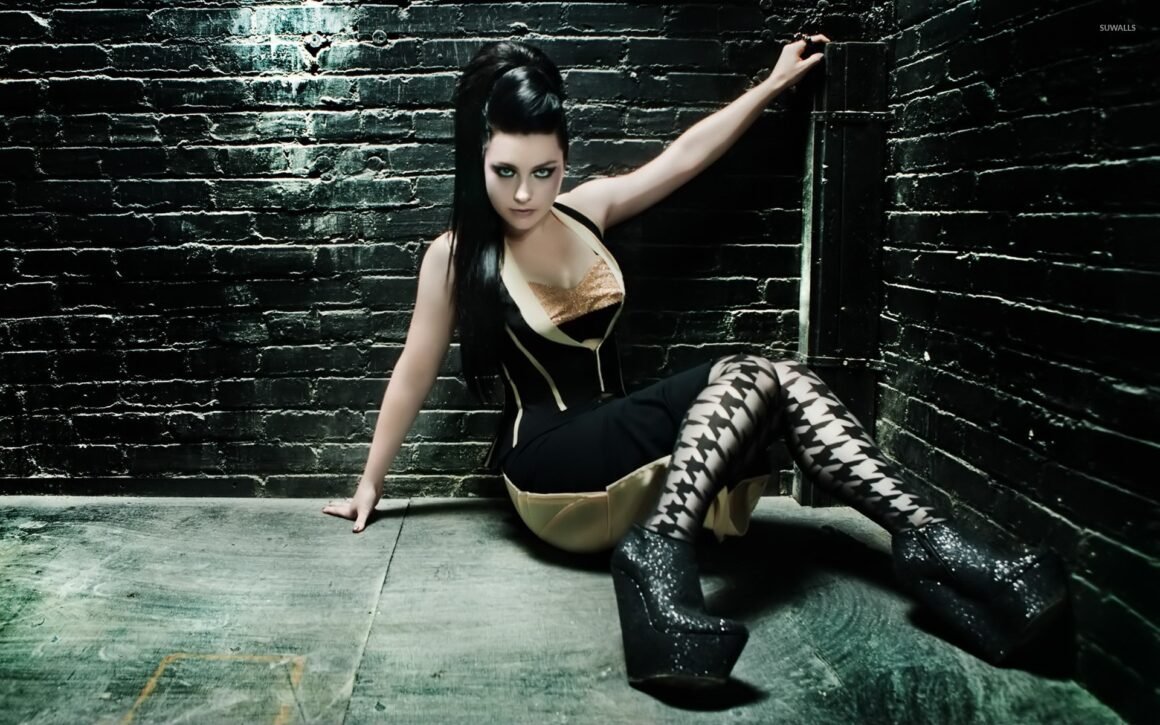 Okay, one of the best for last at least. Amy Lee's voice first came to my ears during a WWE PPV of all things, but when 'Bring Me to Life' came on I couldn't help it, I was hooked. Having attended a concert that Evanescence put on, it was an absolute joy to hear her voice roll out among the crowd, since it was like a dark, attitude-laden slice of heaven to be fair, and was also vindication for having listened to this dark, raven-haired beauty for so many years.
WTR? (Why's That Radass?)
Put simply, there are women that get by on the sound of their voice and there are women that are simply hot and rely on auto-tune more often. But those that are gorgeous and can actually sing? Oh hells yeah, it reminds a person that near-perfection does exist.