Candid history happens all the time, if you're lucky enough to catch it.
In some cases, you will never be greater or cooler than some of these pictures you'll see. Our answer to that: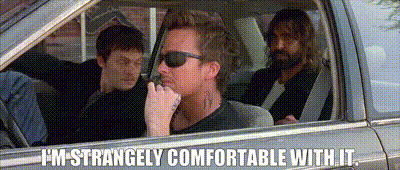 So let's see what history has to offer, yeah?
Abraham Lincoln and General George McClellan in the general's tent near Antietam battlefield October 3, 1862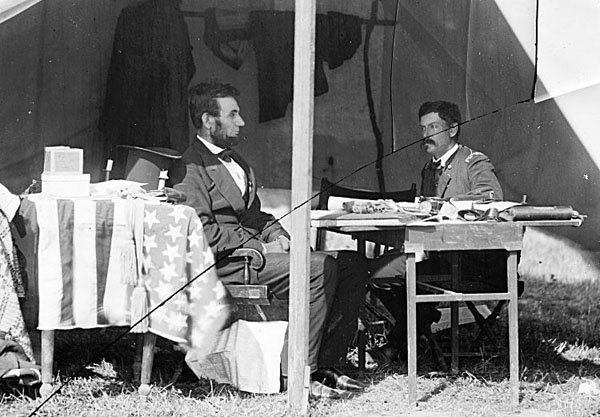 Even war has its calm moments as many veterans would likely tell us.
The Kennedy trio in the mid 30s as teenagers John, Bobby and Teddy
It's usually kind of interesting to see people before they get famous, of infamous.
Jewish refugees, approaching allied soldiers, become aware that they have just been liberated, April, 1945
Just imagine the relief that they might have felt, it's heartbreaking but inspirational at the same time.
The first official riders in New York City's first subway, 1904
This might have been a bumpy ride.
Alerted by the smell of a broken bottle of liquor, Federal Agents inspect a "lumber truck". Los Angeles, 1926
Yeah, that aroma is kind of hard to miss, especially when you're stone sober.
Tereska, a child in a residence for disturbed children, grew up in a concentration camp. She drew a picture of "home" on the blackboard, Poland, 1948.
That's definitely tragic, but one can only hope that the rest of her life was far more positive.
Douglas MacArthur signs formal surrender of Japan, 1945.
Some people still have mixed feelings about this, but some are starting to forget that it happened.
Ruby Bridges, first African-American to attend a white elementary school in the South Nov. 14th, 1960.
This was a step in the right direction at least.
Martin Luther King Jr removing a burned cross from his front yard with his son at his side. Atlanta Ga 1960.
Looking back at the past, one has to take the negatives with the positives, and evaluate all of them. That's real fairness.
Louis Armstrong plays for his wife in front of the Sphinx by the pyramids in Giza, 1961.
Blow Satchmo, blow!
9 Kings in Windsor Castle, May 20th, 1910.
Say what you want about any of them, but the problems a king had to deal with and still has to deal with can't be easy.
Hitler looking at the Gustav Railway gun, 1942.
That thing looks like it would do as much damage to the site around it as the target it was firing at, if there was a propulsion system that worked. But the prep time to set it up…yikes.
Hungarian Revolution of 1956.
Some ideas have never been that popular in certain eras.
Soviet soldiers take a break to watch an acrobatic show on the march towards Berlin 1945.
Yeah, that would be a spectacle, but maybe a pleasant diversion too.
Three archers, Japan, ca.1860-1900.
There is something very elegant and deadly about this.
Bombs dropped on Kobe, Japan, 1945.
That is a horrifying site for certain.
Mark Twain inside the laboratory of Nikola Tesla, 1894..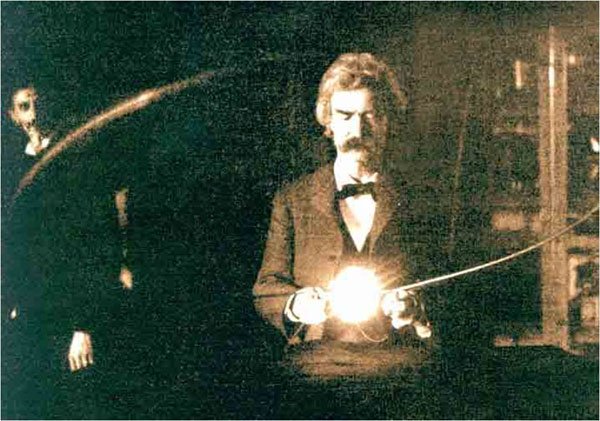 Legends doing whatever legends do?
The headquarters of Benito Mussolini and the Italian Fascist party in Italy, 1934.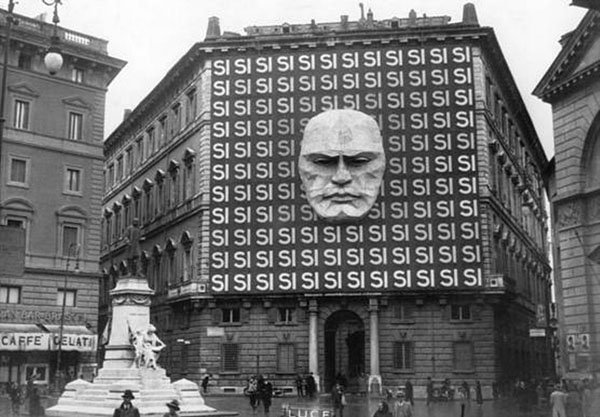 It wasn't then, but the face of fascism is kind of comical at this moment.
Powder Monkey on the USS New Hampshire, 1864.
Face it, this kid was tougher at that age than a lot of adults are now.
Samurai ca. 1860-1880.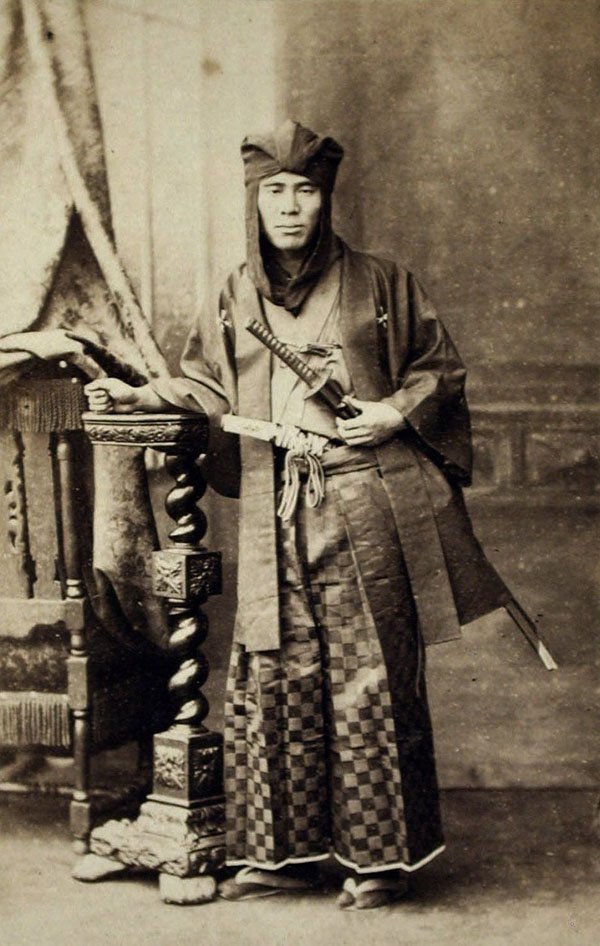 The reputation of the samurai has taken a couple of hits over the years, but there's still something to be said about the impressive status they held.
Joseph and Magda Goebbels on their wedding day. Best man- Adolf Hitler, 1931.
It's easy to be torn about this, but one has to remember that each side of a conflict has its ups and downs, its heroes and its villains. A lot of people can't remove themselves from the emotional side of it for a number of valid reasons.
Pyramid of captured German helmets, New York, 1918.
This is foreboding at best, though many would see it a different way.
A Japanese family returning home from a relocation center camp in Hunt, Idaho on May 10, 1945.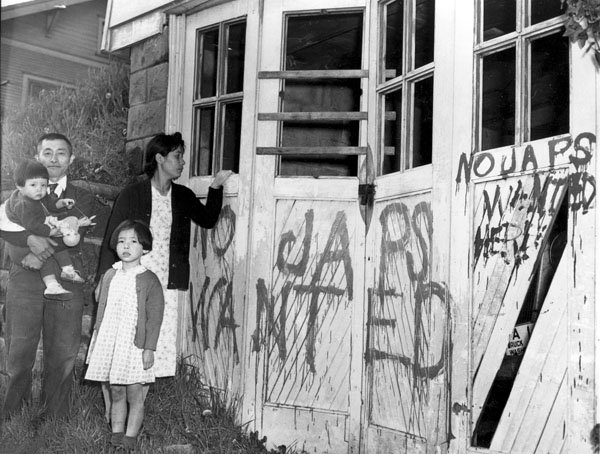 Fear and paranoia were strong tools then, just as they are now.
JFK and LBJ during the Cuban Missile Crisis, 1962.
Those were tense days as our parents and grandparents can remind us.
Prohibition- Alcohol barrels to be burned, 1924.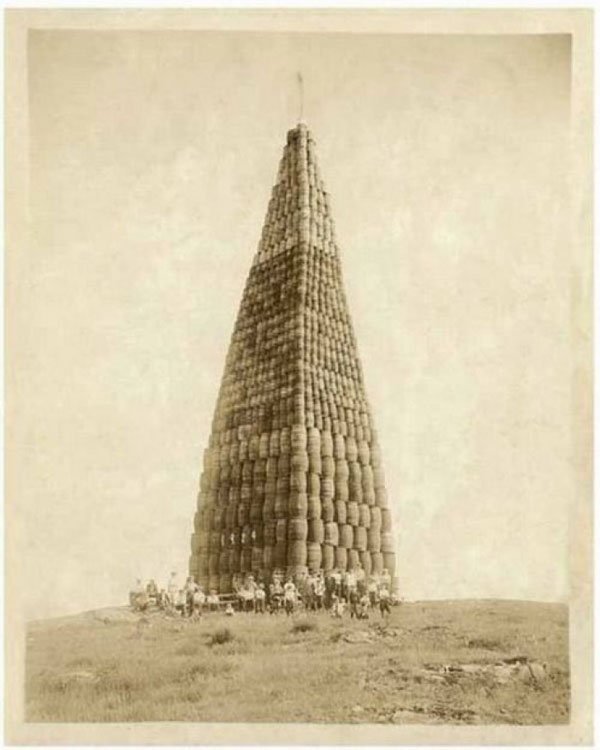 That has to be a historical party foul.
A vac sealed sachet of one of the astronauts children during Apollo 11.
Decades later, people are still debating the reality of this mission.
"The Long Walk" British Army EOD Tech approaches a suspect device. Date Unknown.
Wow, that signs not foreboding or anything, right?
First picture ever taken in space, 1946.
Flat earthers would probably love this, right?
Armstrong post-moonwalk.
Just imagine how much his adrenaline spiked at one point.
German flying ace, The Red Baron and his dog, 1916.
And not a beagle in sight.
WTR? (Why's That Radass?)
History is full of cool and impressive moments that are worth taking a look at when you have the chance. The funny thing is that in another half to full century, it's likely that people are going to look back in wonder and disbelief at the lot of us. That kind of opens your eyes a little in terms of perspective, doesn't it?