Celebs from the 1980s were smoking hot, and some still are.
Keep in mind when you look at the beautiful women of today that those that some call old and worn out at this point were at one time smoking hot foxes that lit up the screen. Time doesn't pause, or stop, for anyone, and it's kind of easy to see how each woman on this list aged over time, either due to factors that couldn't be helped, or because they might have thought that things weren't going to change so quickly.
Everyone ages at some point, since no one gets to leave behind a good-looking corpse unless they die well ahead of their time. That's kind of morbid, I know, but at the same time, it's very true since time does its own damage when it's applied day after day and year after year. To be fair, some celebrities keep looking fabulous as the years roll by, but this type of thing is,, rare since at some point, a lot of ladies in show business end up getting old and losing out on roles thanks to the young up and coming individuals that are desired for roles that they once enjoyed. It's a sad day when your favorite celebrity starts to age, but at the very least you can enjoy them for a while and get a kick out of their glory days.
Seriously, enjoy them while they're young and beautiful since no matter how much work ladies have done, they're going to age. With that in mind, here are some of the hottest women from the 80s, and what they look like now.
Phoebe Cates
The "Fast Times At Ridgemont High" scene of Phoebe Cates climbing out of a swimming pool in a red bikini first raised the heart rate of many male viewers years ago, and it's still easy to appreciate today. The still-gorgeous Cates, who starred in Gremlins and a few other productions, currently runs a boutique in New York City called the Blue Tree.
Daryl Hannah
Daryl Hannah first caught the eyes of film fans as a "pleasure" replicant in "Blade Runner," then bared all in "Summer Lovers" before becoming a star as a mermaid in "Splash." These days, Hannah is still acting and has shown a taste for gritty and unglamorous roles in movies like "Vice" and "Blind Revenge." She also shoots hoops in the upcoming comedy "The Hot Flashes," and is a committed environmental activist. Her time in the Grumpy Old Men movies made her the hot mom that a lot of guys still felt a lot of desire for.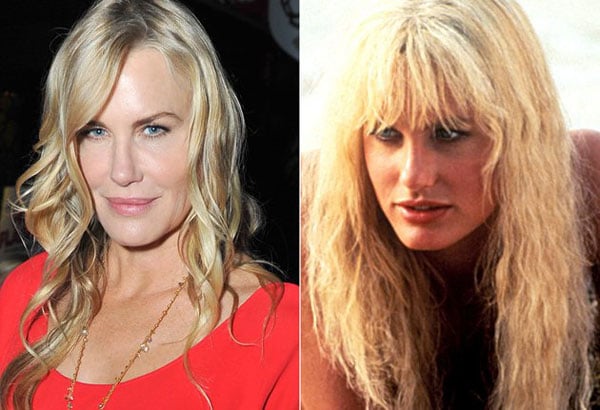 Brooke Shields
In the '80s, Brooke Shields became a big screen star with "The Blue Lagoon" and "Endless Love," portraying sexy-but-very young women. Today, 48-year-old Shields has comfortably grown into more mature roles, has appeared on Broadway in "Grease" and "Chicago," and has a knack for comedy. She had a recurring role as a mean-spirited redneck gal on "The Middle" and co-starred with Daryl Hannah in "The Hot Flashes."
Sharon Stone
In 1980, Sharon Stone made her movie debut as a pretty girl on a train with a bit part in Woody Allen's "Stardust Memories." Her career took off as she took on the role of the sex symbol for a while thanks to Basic Instinct. Her prospects kept rising over the years and she's managed to star with quite a few popular actors and has killed it in just about every role she's been given. It's true, she's had a few flops, but she's remained a big name in the business for quite a while, and still is.
Rebecca DeMornay
In 1983, Rebecca DeMornay shot to stardom as the most beautiful (and shrewdest) hooker in screen history in "Risky Business." Since then, DeMornay has done a bit of everything: thrillers like "The Hand That Rocks The Cradle," comedies like "Wedding Crashers," horror tales like "Mother's Day," stage dramas, and directing episodes of "The Outer Limits." To say that DeMornay has lost a step because of her age might actually be a slappable offense since she's still a fox as she continues to age, even if she's no longer as young as she used to be.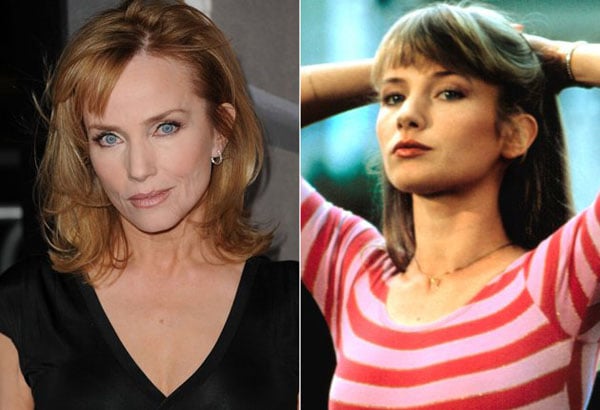 Christie Brinkley
In 1983, Christie Brinkley was one of the hottest models on Earth (she made the cover of Sports Illustrated's Swimsuit issue three years in a row) when she stole "National Lampoon's Vacation" as a sexy gal with her eyes on Chevy Chase. Brinkley still looks good enough to turn heads since as an older woman she's still a stunner and is someone that also stands out as one of the more legendary figures in Hollywood. Hey, that car scene in Vacation was iconic.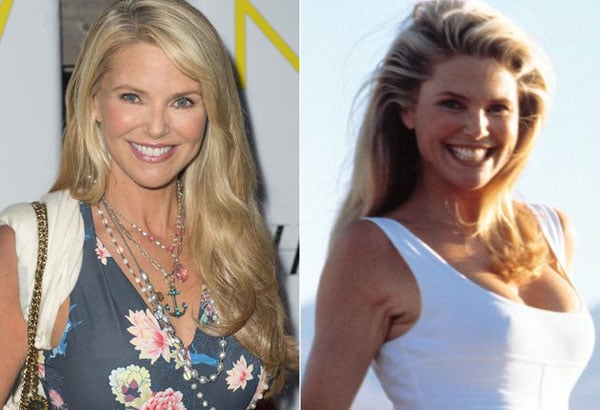 Kelly LeBrock
Former model Kelly LeBrock had not one but two iconic sex-symbol roles in the '80s: She was the title character Gene Wilder was chasing in "The Woman in Red," and the fantasy creation of two nerdy teens in "Weird Science." LaBrock was married to Steven Seagal from 1987 to 1994 — but these days, LeBrock is still the icon, but she hasn't really shown up that often. Her charitable work takes up most of her time, making it clear that despite being a sex symbol early on she's a little more down to earth and does have just as big of a heart as some of her characters have exhibited.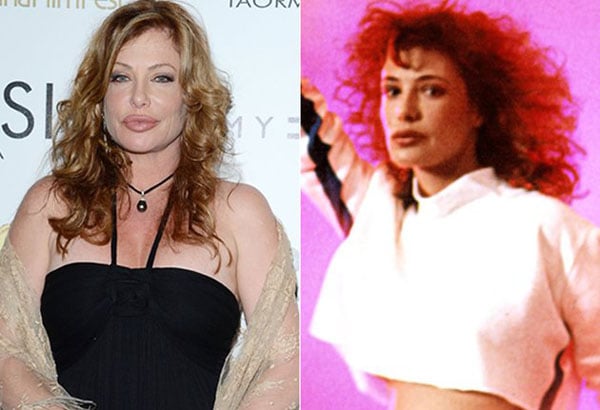 Melanie Griffith
The daughter of certified Hitchcock blonde Tippi Hedren, Melanie Griffith first wowed critics as a teenager who was sexy beyond her years in 1975's "Night Moves," and later steamed up the screen in "Something Wild," "Body Double," and "Working Girl." After two stormy marriages to Don Johnson, Griffith has been happily wed to Antonio Banderas since 1996, and was seen in the movies "Yellow" and "Dark Tourist."
Carrie Fisher
A generation of fanboys lusted after Carrie Fisher — especially after seeing her in that metal bikini in 1983's "Return of the Jedi." Fisher's life became a rollercoaster of problems. She struggled with bipolar disorder and well-publicized drug and alcohol problems and enjoyed a sideline as a best-selling author while continuing to work steadily as an actress. Sadly, Fisher passed away a short while back, but she's going to be held up as one of the best and most idolized stars for years to come. And she will ALWAYS be the ONLY Princess Leia.
Kelly McGillis
After playing the sexiest Amish woman of all time in "Witness," Kelly McGillis became an A-list star as Tom Cruise's instructor and love interest in "Top Gun." McGillis, however, preferred low-key projects and stage work to box-office blockbusters, and after having two children in the '90s, she reduced her workload to spend more time with them. It's fair to think that a lot of people might not recognize Kelly since she does look quite a bit different than she did decades ago. Hey, things happen.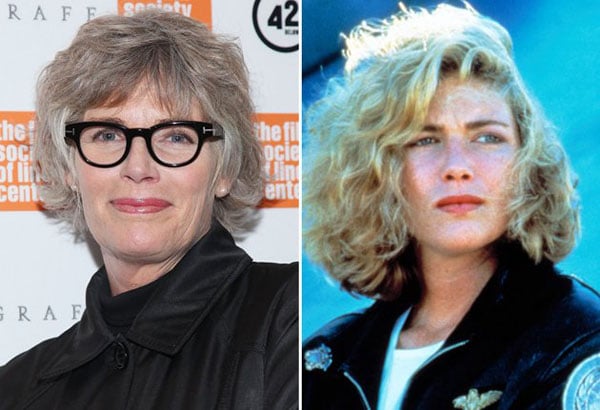 Michelle Pfeiffer
Michelle Pfeiffer shot to stardom as Tony Montana's trophy wife in "Scarface" in 1983. Since then, she's racked up three Oscar nominations, was the voice of Homer's almost-paramour on "The Simpsons," and has never really lost her customary sex symbol look. Even when taking on movies like "Dangerous Minds" and other movies that have dialed down her looks to that of an aging mother and wife, Pfeiffer is still one of those that you can't help but look at and say 'wow'.
Kim Basinger
After years of television work, Kim Basinger broke through as a Bond girl in 1983's "Never Say Never Again" (the last 007 flick with Sean Connery), and confirmed her sex-symbol credentials in "9 ½ Weeks" and "Batman." In 1998, Basinger won an Oscar for her performance in "L.A. Confidential," and even though she'll turn 60 this year, she can still turn heads. Even in the movie "Grudge Match" with Sylvester Stallone and Robert De Niro, she was a total knockout. Sometimes you can't help but see past the lines and wrinkles to the natural beauty that these ladies have exuded for so many years.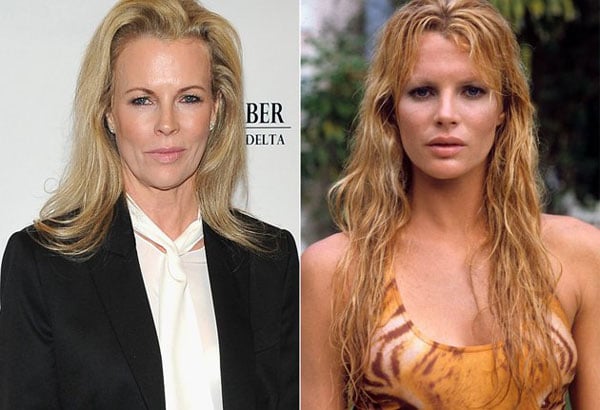 WTR? (Why's That Radass?)
Aging is going to happen, it's natural, and with some people, it's bound to take what they had and strip it away year by year. But the ladies of the 80s that were hotter than hell are still around today, well, most of them are, and a good number of them are still gorgeous. Just think of what your favorite young actresses of today are going to look like in a few decades. Take a good look.