Will social media finally get an honesty injection?
It's not hard at all to think that things are currently in disarray now that Elon Musk has purchased Twitter, but there are other points of interest in the newsfeeds, right? Sure there are, but Elon's name will be tossed about all the same as he gets mixed in with the various conversations that are being drummed up between those that have something to say. And you can believe that A LOT of people have more than a little bit to say when it comes to social media since the number of opinions that are out there to sift through is about as numerous as grains of sand on a beach, only they're not as pleasant to tread upon now and then. But with Truth Social and BeReal bracketing Twitter on the trending board, it feels as though there might be something else on the horizon that we can't quite see yet.
Maybe that's wishful thinking, but it's fair to assume that the changes to social media aren't done yet, since Elon Musk appears to think that his ideas moving forward are going to be ground-breaking when it comes to social media. And who knows, they just might be. Right now there are plenty of people claiming that his purchase is a mistake, and others thinking that it will be the best move to come along in quite a while. Personally? I don't have much skin in the game when it comes to Twitter, but relying on it just enough makes it possible to think that a change might be in order, and in any case, it feels inevitable. No, that doesn't make me a person who thinks Thanos was right (hopefully some of my fellow nerds will pick up on that), but it does mean that change is always happening and sometimes it's needed far more than people want to admit.
One does have to wonder what the future of social media is going to look like now, especially since Twitter is owned by one person is kind of a wake-up call that a lot of people weren't looking forward to. The fact is that Truth Social and BeReal are two more social media apps that are, quite simply, looking to allow people to be as real and as free in their speech as they want. It doesn't mean they get to call for a harmful riot, which is actual hate speech, it doesn't mean that users get to call for violence upon other people, which again, is hate speech, but the apps do invite people to speak their beliefs and say what they have to say without being able to be banned just because the people running the site don't happen to believe with one ideology or another. The funny thing about truth, freedom, and realism is that everyone has their own idea of what each word means, and often each definition can be extremely different from one person to the next.
You can imagine the reaction of many people upon finding out that Donald Trump is behind Truth Social.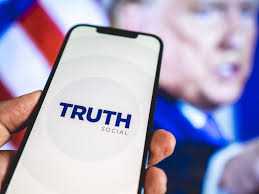 It's not hard to imagine how a lot of people feel when they learn that Trump is the guy behind Truth Social since like it or not, a lot of people still don't like number 45. The fact that he's connected to a social media app that has the word 'truth' in it probably has a lot of heads spinning since the snafu that was ongoing when he was in office was bad enough. Now that he has a way back into social media one has to think that his thumbs are going to be getting sore again as he starts to speak his own truth and let people know what he thinks. It's kind of easy to wonder if Elon Musk is going to allow him back on Twitter now that he's going to be changing things up. It's also interesting to wonder if Trump is going to keep true to the name of the app and not go the same way as Twitter did when it comes to banning people if they decide to say things that others don't like. Fair would be fair honestly, but it wouldn't be just.
Is Donald Trump about to go off on the site?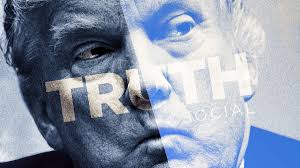 It does need to be asked since his Twitter rants were seen to be insane at times and hard to follow. Is he going to do the same here? Or has he matured a little? I know, silly questions, both of them, but at the same time, there is evidence out there that people can change, no matter what some folks want to think. Truth Social already sounds like a platform that might easily be preferred to Twitter simply because it doesn't feel like a snake pit that people can sink into and never be heard from again. It's tough to tell right now, especially since a lot of social media platforms are becoming more ridiculous by the day.
Is there going to be a rivalry? That might be kind of interesting.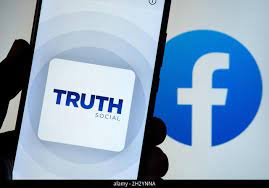 Let's be honest and say that a few social media apps haven't really been as big on honesty as they might want people to believe. The hope is that Truth Social isn't just a clever name to get the attention of the masses and that there will be open and honest discussion on the site. The need to question isn't the same as the need to doubt, since many people will see that Trump is affixed to the site and will likely claim that there's no such thing as truth with Trump. It'd be fun to point out how there's little real truth in our government, but why kick open a can of snakes, right? Right now it would appear that Truth Social and BeReal are trending, with the former making its way past Twitter to the top of the board. It's worth chuckling at just a bit since Twitter is kind of like a rash that a lot of people have accepted for so long, and are more than willing to share with anyone that happens to comment on it in a way they don't like. Hey, if you've been on the wrong end of a Twitter mob, you'll know what I'm talking about.
Can we BeReal for a moment? I mean, can we?
This is a pretty good question since it would be interesting to know how many people suddenly felt anxious when realizing that there's a site where they can be real for once, meaning no filters, no photoshop, etc. Just post a real pic per day of what you're doing or of you, and let people see the REAL you. That's the gist of the app, but there's plenty more to it. How many people can actually be real these days though? With public image being what it is and has been for so long, it's fair to think that a lot of people might not know how to 'be real' any longer since their public image has been all about showing people what they want them to believe and ignoring the rest. BeReal already sounds like a site where people are going to approach the idea tentatively, like folks that haven't seen the light of day for too long and are wondering what that big ball of light in the sky is all about. Okay, that's dramatic, but it's funny.
What's funny is that people are stressing and not realizing that they don't have to use the app.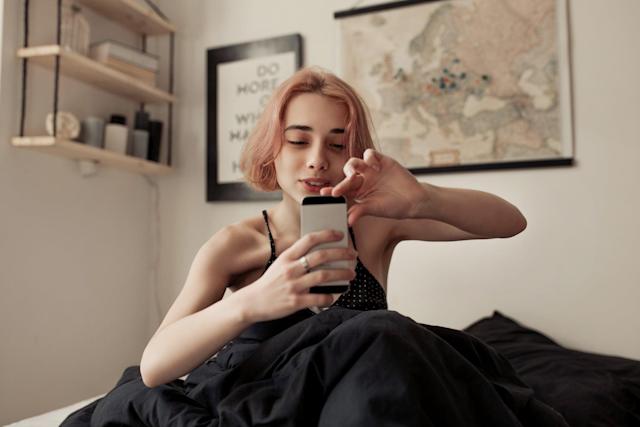 No one is bound to make another person subscribe to this app, nor is anyone about to ride down another person for wanting to show who they really are without any filters or other nonsense. Much like any other site, no one has to be a part of this site, but as folks should already know, the sad part of social media is that if you're not being social on the social media app, then you're often considered a nobody. But if you're bound and determined to be social, then you need to find a way to stand out and make yourself as impressive to other people as you possibly can, hence the filters and the variety of ways to make your picture look like something that people want to pay attention to. This site isn't about that, it's about real people, and people being real. It's a strange concept, isn't it?
Honestly, a lot of people use filters on their pictures just for fun and to be cute, but those using filters to make themselves appear more appealing to others are a special kind of ridiculous since they're usually the type that might never see the people they interact with online in person. The fun thing about social media should be getting to know people since the 'social' part is usually the most important aspect of any platform.
It will be interesting to see how things shake out.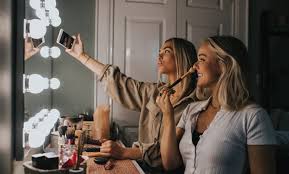 One way or another, things do have to change from time to time, and social media isn't exempt. Whether True Social and BeReal are going to be serious competition or not will be interesting to see in the days ahead, especially since Twitter might tank or hit a sudden surge in popularity as all the naysayers might come running back or state that they knew it would be a good idea no matter what they said. It's social media, just shake your head, roll your eyes, and accept that it's going to be ridiculous in one way or another. If it could be real and if it can be honest it would be seriously impressive.
WTR? (Why's That Radass?)
Social media is almost always worth talking about since it's one of the strangest and most treacherous highways on the internet to traverse. With the shake-up that appears to be happening though, it's fair to wonder what will come to pass in the months ahead. Who knows, maybe Twitter will be worth paying a visit to again.